WWE: I Believe WrestleMania 35 Comes Short
Will the "Granddaddy of Them All" fall short in April?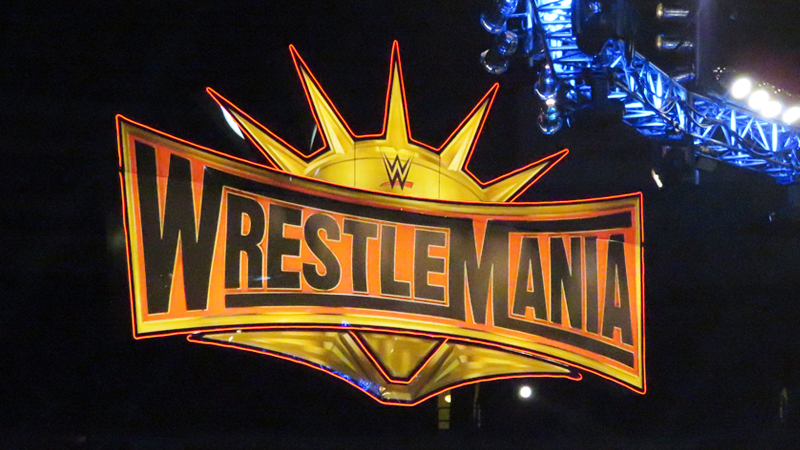 Shawn takes a closer look at WWE WrestleMania 35 and the reasons he thinks it will come short.
It is very rare for me to discuss World Wrestling Entertainment.  However, with the gunslinging bookings for the promotion's grandest show of the year something needs to be said.  There are a lot of opinions regarding the expectations of WrestleMania 35.  There will always be fans that completely love every aspect and that is ok. However, just as many wrestling fans would agree with myself that WrestleMania 35 is set up to fall short of WrestleMania standards.
Why do I believe WrestleMania will be a disappointment? Historically, WWE begins their road to WrestleMania between two shows 1. Survivor Series and 2. Royal Rumble.  Both of these big events begin multiple storylines that play out and build leading into the Main show of the year WrestleMania. Now, I do not deny that there are going to be some great matches on the show. If all you want as a fan is a great match, you should enjoy the event.  I would say that you can find great matches without background depth at most independent promotions as well.  I believe that having a logical and properly marketed story leading into the main conflict makes each match much more fulfilling.
Imagine attending one of Shakespeare's best plays Macbeth.  The show begins and the curtain raises. The first scene fans see is 'Macbeth's guards slaughter Banquo and his family'.  First Who is Banquo? Why did the guards kill him? Why did the guards murder his family? There was nothing about Macbeth's treason in assassinating the king to take the throne.  No evidence that Banquo knew enough to risk Macbeth's status. No prophecies by the three witches.
Now, let us look at a few of the matches we know of:
Ronda Rousey vs Charlotte Flair vs Becky Lynch
Becky wants a title and Rousey has it, but why did Becky choose Rousey? The story is Becky wanting to prove her legacy, overcoming injury, overcoming doubters and the system.  Now she must face her arch-rival as well as the champion. I believe it was important to include Charlotte into the match 1. Flair/Lynch have had 2 matches against each other recently.  2. Lynch already lost to Asuka so her claim at being the best are weakened. 3. Rousey's recent MMA all out assault on people either it won't be logical if Rousey can't do that 1 on 1 with Becky or the main event is a very long butt kicking that fans won't get into.  4. In the 3 way match Becky can win without defeating Rousey. And 5. Flair can work cheap heat during the match.
Seriously, what other match has been planned out and developed? Whoever in the WWE creative writing department has a GREAT storyline with a war between WWE products vs Independent products, but this is the 'Macbeth without the story around it'.  Imagine, the storylines that could have been.
Tag Teams split: Such as Bobby Roode (indies) and Chuck Gable (WWE), Rusev (WWE) and Shinsuke Nakamura (Indies), Sheamus (WWE) and Cesaro (Indie), Xavier Woods (Indie) breaks with Big E and Kofi (WWE).

New Teams bond: Lashley/Corbin, Strowman/Harper, Balor/Roode,  and the Rotundas (Bray Wyatt & Bo Dallas)

New Rivalries: Roode(Indies) vs Gable (WWE), MIZ (WWE) vs Kevin Owens (Indies), USOs (WWE) vs Anderson/Gallows (Indies), EC3 (WWE) vs Sami Zayn (Indies), amd Bray Wyatt (WWE) vs Kevin Owens (Indies). 

This storyline could have bled over with NXT as stars on both sides began a 'My path is superior', 'WWE only brings in cream of the crop rookies' vs 'WWE rookies had help from retired legends' debate.  Main Roster stars invading NXT events and vice versa.

It would get the women's division shaken up and more talent involved.  The women's division has never been as talented as it is today.
Things To Fix
The WWE needs to stop with a few things:
Stop booking Shane, Stephenie, and Triple H in Wrestlemania.  I can understand their victory lap following the end of the Monday Night Wars, but their time is past and their jobs are supposed to be running the company.  Keep it that way. This doesn't mean they can't be booked in other events, but should never again be included on the biggest show of the year.

Celebrity night should be practiced at SummerSlam, TLC, and FastLane.  Stop booking them on the biggest show.

WWE needs to stop cutting talent at the knees when the talent begins to 'get over' or 'make cheap heat' with the fans.  Start working with it, even if you would like to see something else, the fans are what pay the bills.

WrestleMania 35 has matches such as Triple H vs Batista, Shane vs Miz, Samoa Joe vs Rey Mysterio, Buddy Murphy vs Tony Nese, Angle vs Corbin,  There are even rumors floating about Undertaker vs Finn Balor, and Roman Reigns vs Drew McIntyre.

While many of these matches might be great to watch, does anyone honestly believe they should be played out on WrestleMania?  Cesaro vs EC3 would make a better performance than most on this list.

The list above is a result of WWE realizing they didn't prepare correctly and are rushing to fill matches.  Problem was that they were so busy filling matches that until this past weekend, they didn't realize they booked too many matches.
There are so many great options available to the WWE, no promotion can claim the surplus number of superstar talent and yet many of these talents have been buried in mediocrity.  Creative writing needs to begin pushing young talent throughout the year and adjust their stories according to fan reactions.  If they are able to learn from WrestleMania 35 than next years event could be through the roof spectacular.