7 Days of 'Mania: My First WrestleMania Was My Last
David takes us through his personal WrestleMania storybook. So sit in a circle, get a snack, and enjoy!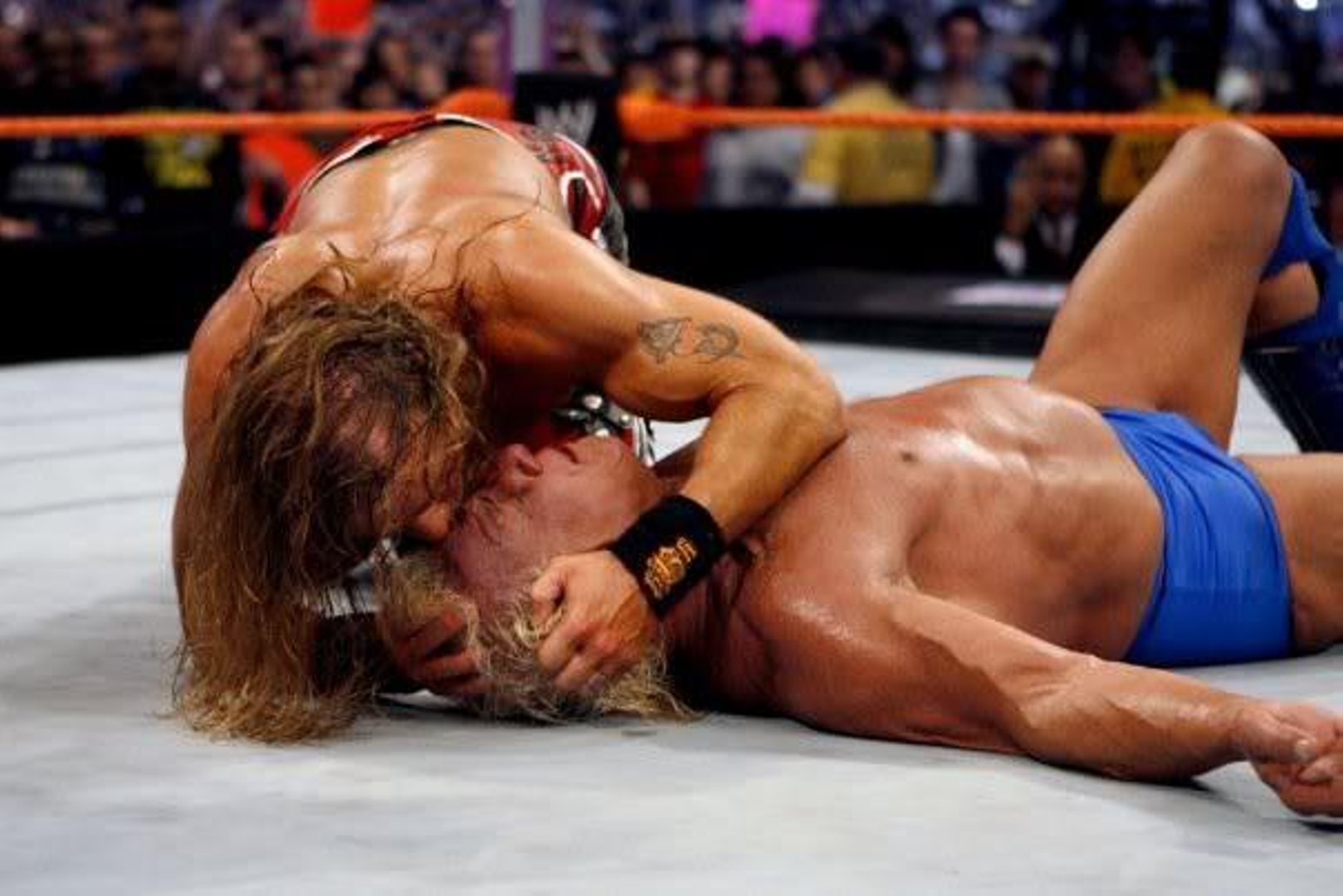 David takes us through his personal WrestleMania storybook. So sit in a circle, get a snack, and enjoy!
My first WrestleMania was the last time I have traveled to the "Show of Shows." And like many others in attendance on that day, March 30, 2008, I cried like a baby. Not because the show was awful, but rather because I saw the end of an era. On that night in the Citrus Bowl in Orlando, I watched Ric Flair wrestle in his retirement match with Shawn Michaels.
While I have been told since I was a youngster by my father that this "sport" isn't real, there was no moment as real to me as the look of loss when I saw Michaels reluctantly cover Flair and send him into retirement from the ring. One of my heroes would not longer walk that aisle. No longer would he call the squared-circle his home.
A lot has changed since then. The dynamic of the business. The need for wrestling's theatrics to outshine the point and counterpoint of the match. While WWE has done its home work, building storylines for this year's "anniversary" of sorts, nothing will compare to the night Ric Flair "retired" and hurt my soul.
I wasn't a huge fan of the concept of WrestleMania growing up. I was an NWA lifer, a blue blood of sorts who believed in the Jack Brisco fireman's carry take over and the spinning toe hold of Dory Funk, Jr. I thought Dusty Rhodes' elbow was a thing of beauty and I could listen to the raspy tones of Gordon Solie like it was an opera. For me, WrestleMania was nothing more than a conjured up machination by Vince McMahon to throw shade at a business that meant something to me as a child.
Now, it is something of must-see television for me and the generation I grew up in.
As I remember Flair in tears as he sat on the edge of the apron and ran his hands through his balding hair and then kissed his family with tears in everyone's eyes, wrestling to me and others my age would never be the same. The dying breed of Kayfabe. The need to end matches in 10 minutes rather than a one-hour match. The need for the character to outshine the purpose of promotion.
Eleven years ago, professional wrestling lost its way. Others who were as important to the business have retired long after Flair's last match, but none had the impact on the old NWA as the 16-time world champion. Often imitated but never duplicated, I've watched Undertaker and Triple H, John Cena and The Rock. CM Punk and a myriad of stars and Kurt Angle bounce around a ring a time or three.
Nothing compares to that day and night in Orlando. I haven't been back since, even when I had the chance to see WrestleMania once again two years ago when it made its return to Orlando. It wouldn't hold the same meaning for me.
As a writer, I'm excited about next week and what WrestleMania 35 could lead to for WWE. As a fan, the best "Show of Shows" has already been seen.