Andrew's WWE Raw & SmackDown Live Ratings & Analysis (4/8 + 4/9/2019)
WWE, coming off the best WrestleMania in the last few years – How do the main roster shows follow up?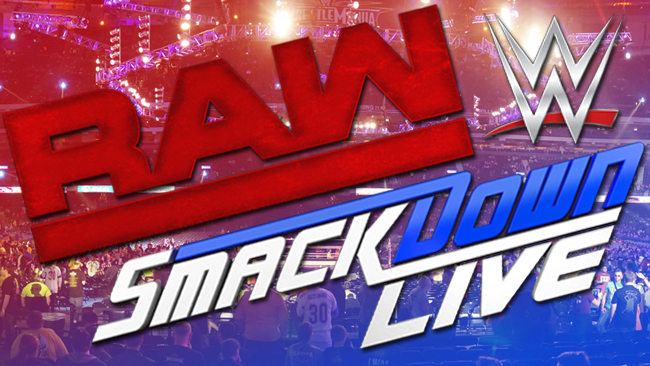 WWE, coming off the best WrestleMania in the last few years – How do the main roster shows follow up?
Gotta admit, even though the Go Home week was really lackluster, WrestleMania 35 showed up and showed out. A great combination of sports entertainment and wrestling.
Do the main roster shows follow suit?
Let's find out!
Raw Ratings:
Raw Tag Team Championships Match: The Revival vs Curt Hawkins & Zack Ryder (c): Hawkins wins via Roll-Up – **
Alexa Bliss vs Bayley: Alexa wins via Bliss DDT – * ½
Aleister Black & Ricochet vs Bobby Roode & Chad Gable: Ricochet wins via Code Breaker – ***
Intercontinental Championship Match: Sami Zayn vs Finn Balor (c): Balor wins via Coup de Grace – *** ½
Universal & WWE Championships Winner Take All: Seth Rollins (c) vs Kofi Kingston (c): Kofi wins via DQ – **
Kofi Kingston & Seth Rollins vs The Bar: Seth wins via Stomp – ** 3/4
Analysis:
Now it should be no surprise to anyone that Rollins hasn't done anything for me since his Wrestling Society X days and he would Do It For Her with Jimmy Jacobs. But when Kofi shows up and wants a winner take all match, I was intrigued. I expected a non-finish, but I was still interested to see where it was going.
WrestleMania rematch with goofy nostalgia and The Revival. I didn't hate the match, it was fine, I just don't really like what WWE has been doing with The Revival. FTR – Forever the Revival.
Baron Corbin sucks, but he's doing the heel thing well enough. Kurt gets a measure of revenge and then Lars Sullivan debuts on the main roster finally, in a pointless spot…but sure, it's something unexpected.
Alexa and Bayley have never really had good chemistry and this continued that trend. Alexa and Bayley just never seem on the same page, but at least we see that Alexa is cleared and no longer injured. So I'm happy Alexa is back completely.
Becky taking full advantage of the fact she can say nothing and the crowd doesn't care cause we all love her. She forces the Becky 2 Belts chants, but it's a little rough. Lacey Evans walks out, looks the titles up and down…then…sucker punches The Man?! The Lady versus The Man? I mean I like the juxtaposition, so I'm curious where this goes.
Black O'Shea, Air Strike, whatever we call them against the Glorious duo. Okay so the Glorious ones are gonna "do whatever it takes" but lose the match and then attack for heat. I mean I don't hate this, I just don't care about any of them aside from the fact that you know they can all put on good matches.
Dean Ambrose's last match is supposed to be against Lashley, but once Lashley says " I'll take care of your wife", Ambrose attacks before the bell. Two dumb things here. 1. Renee on commentary saying "What's that supposed to mean". Everyone over the age of 14 knows what that means, don't be dumb. 2. Ambrose, the lunatic, who they always say is 'in his element' when it's more lawless…hasn't won a match or brawl with no rules in like forever. So talk about burying a gimmick. You can't keep saying the person should have the advantage and then they end up dead in rubble.
Mojo, with weird eye paint. K…
I didn't mind the impromptu Intercontinental match. Zayn was still pretty damn good, Finn is coming more into his own so he's not just happy to be here with great abs. Sami's turn err…return to where he was before the injury, was nice too. Could be easily botched, but we'll see.
Dana Brooke…stop it. That is all.
Elias. in my Mania write up I said I wanted him to be in a wrestling storyline out of personal desire. I acknowledged being in the same segment as Cena again was big, and now we get a rare appearance by Undertaker?! Elias' reaction became a meme, but he's getting great rubs with all of these legends. Now let's turn that into a run for a title and some wrestling! Elias could be gigantic.
So we get the main event, that was starting to build and…then the non-finish we expected. I find it laughable that people just very plainly, didn't want it to be The Bar. As Greg and Patrick O'Dowd say, Playlist Mentality skewed everyone's perception of this. Instead of being angry they had Kofi lose in 1 day, people just wanted to see a "cool" wrestler interfere. I saw names like Undisputed Era floating around, or a New Day member turning, so the crowd proceeded to crap on the subsequent tag match just because it wasn't WHO they wanted involved.
Let's remember, Shakeup is next week. Can we just let the stories get there and then see how the scenes play out instead of being bothered by every little thing? Come on now, be better than that.
Overall Score: 7/10
Damn Good show. I think the hangover of a great WrestleMania being so good helped me accept some of the slap dashery a little more than it would've other weeks. If we get Sheamus and Cesaro moving back into singles, or Lacey becoming a legit force or even Sami being the voice of the anti-smarks, it gives us enough questions to tune in next week.
The use of the cross pollination set up many Whys, which drive repeat business.
SmackDown Live Ratings:
Ali, Aleister Black & Ricochet vs Shinsuke Nakamura, Andrade & Rusev:  Ali wins via 450 – ** ½
Women's Tag Team Titles: IIconics (c) vs Brooklyn Belles: Peyton retains via Tandem Knee Strike – *
SmackDown Tag Team Championships: The Usos (c) vs Hardy Boyz: Jeff wins via Swanton Bomb – *** – TITLE CHANGE!!!
New Day vs The Bar & Drew McIntyre: Kofi wins via Trouble in Paradise – ** 3/4
Analysis:
New Day opens up the show with the Kofi celebration. I could nitpick about it going too long, or some of the New Day shtick not being as endearing as it used to be. But frankly, we all know the significance of Kofi's victory, so they could've done 30 minutes in a Chuck E Cheese ball pit and I'd be fine with it.
The Bar comes out, says snarky heel things and challenges New Day to a match tonight with their new friend, Drew McIntyre. Okay…I'm a little interested.
Then we get a 6 man with tangentially relevant to one another people, and I went from caring about the show…to looking for a snack. The match was fine, nothing was awful, but no one has a reason to care about the people in this match at the moment. The best part were the random run ins from Randy Orton and Kevin Owens afterwards.
R-Truth and Carmella have a goofy little moment, Samoa Joe is looking to pick fights, chokes out R-Truth. After dispatching of the previous US champ easily, he talks some crap and Braun Strowman shows up…cause part of the fun in the whole roster being in the same city is random cross overs, especially with the Shakeup on the horizon. I still don't care about Braun.
IIconics are adorable. A little cringey at times, sure. But I don't mind their gimmick and you can tell it's just friends having fun. I also like them trying to hype up the job squad as some undefeated Brooklyn elite team. As for the match, it was fine. Not a clinic but entertaining enough. Apparently triggering Paige to need to go find a team to make an example of the IIconics.
As much as I enjoy Shane as a heel. This bullying the announcer isn't really something I need to see more of. Last week it was funny when Greg Hamilton saw Shane grab the mic and knee jerked to announce him, but this whole segment was just painful.
Usos and Hardyz were a solid TV match. Many of us expected the Hardyz to win, once we saw the match was made. I'd like to see them get a PPV match, but I like the fact the Hardyz got another belt for their EXPEDITION of GOLD! Lars Sullivan comes out and smashes the Hardyz after…ok…sure…
Becky…I love you, but you said nothing for the second night in a row. The best part was Lacey's sneak attack Woman's Right. If Lacey is over the nerves we saw during the Women's Royal Rumble, this could be special.
Honestly, I didn't care to much about this main event. It feels very filler, and I'm glad all 6 men involved were on TV, but I really lost most of my interest in this episode of SmackDown with all the rehashing.
Overall Score: 6/10
The show was alright, but a lot of beats felt reused from Raw. Lars Sullivan, Lacey Evans, Becky's promo, Drew McIntyre's cross pollination, all felt like a rerun from the previous night. So this felt like one of the rare week's where the 2 hour format hurt because they decided to focus on further establishing post-Mania storylines started on Raw, as opposed to doing their own thing.
Yes, Superstar Shakeup next week doesn't really give them the opportunity to set things up when they don't know their roster moving forward. But even though it's excusable, it doesn't mean boring rehashes are any more palatable. The special appearances didn't feel as special this episode either. But maybe for those who enjoy Braun more would feel differently.