Carol: Becky Needs To Win The Wrestlemania Main Event
Is there any other option>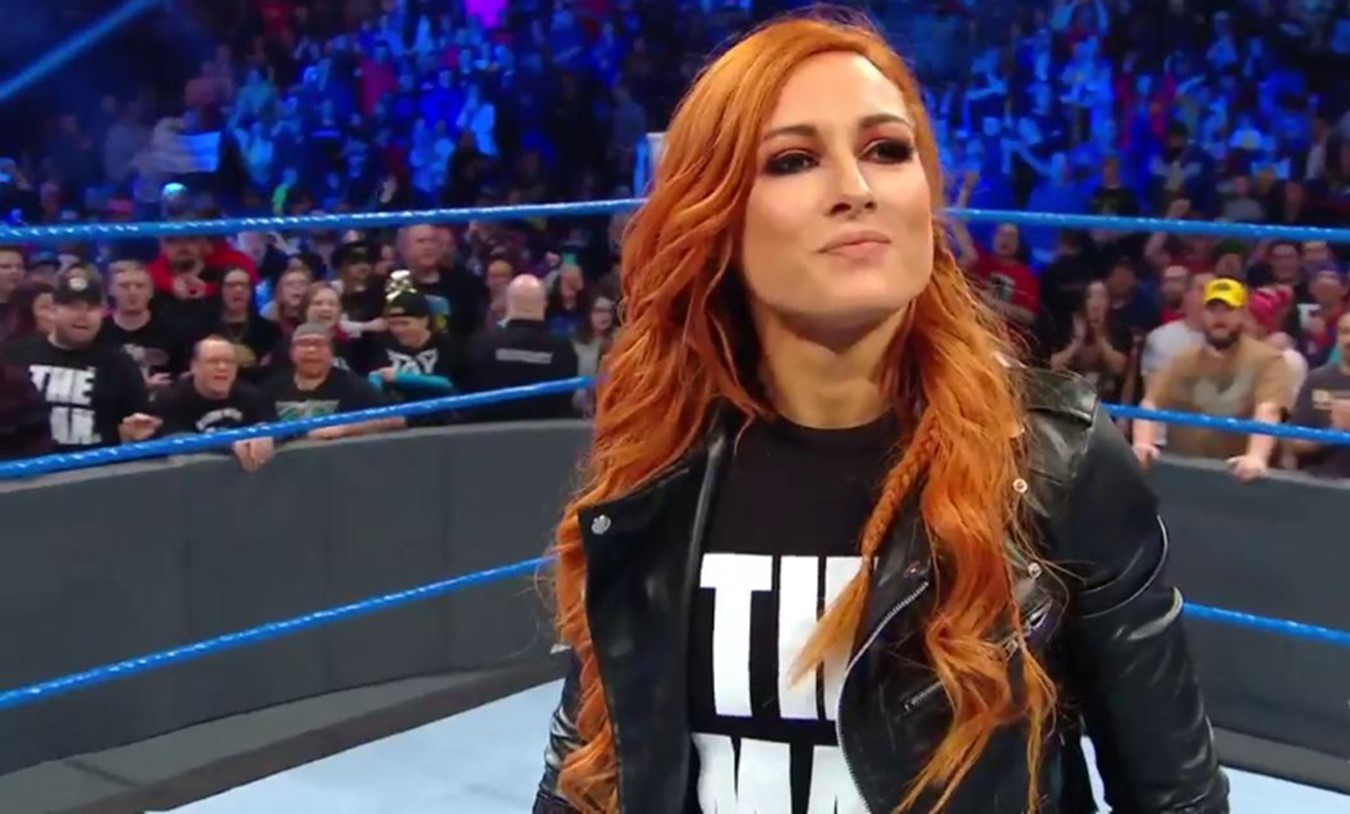 After months of build, does this need to end with a Becky Lynch win at WrestleMania? Carol Cassada says so!
There's no denying that Becky Lynch has been on fire these past few months. The underappreciated star went from being an underdog to now being part of the historic main event at WrestleMania. This is a huge moment for Lynch, who has become the top wrestlers of the women's division. At WrestleMania 35, she'll be fighting against the other top stars Ronda Rousey and Charlotte Flair. The odds are in Becky's favor as the big PPV comes closer. Many believe that at the end of WrestleMania, Becky will walk out with the RAW and Smackdown Championships.
Or will she?
WWE is known for their swerves and it wouldn't be surprising if they pull one off in the main event. Ronda is rumored to be taking time off after WrestleMania and it's assumed that she'll drop the title. Yet, this could all be a work with Ronda staying with WWE and she'll end up retaining. The other scenario is that Charlotte Flair wins, and she becomes a double champion with the Smackdown and RAW titles. WWE loves to have Charlotte break milestones and having her leave the main event of WrestleMania a double champion would be a huge moment.
A majority of the WWE Universe will tell you they don't want these two scenarios to happen. But WWE likes to shake things up and having Becky lose would be a huge swerve. It would also tarnish the main event.
Becky won the Royal Rumble and earned her right to face Ronda at WrestleMania. However, for the past few months, she's had to endure one challenge after another to keep her WrestleMania spot. Lynch is viewed as the underdog heading into the WrestleMania main event with Ronda and Charlotte holding the women's championships.
Not to take anything away from Ronda and Charlotte, they'd done a great job with their heel roles. But Becky is the one who's made this feud red hot. Whether it was her Twitter posts or her onscreen anti-authority figure persona, she got the crowds amped up for the storyline. It would be a feel good moment for babyface Becky to take down the heels and win the championships.
While the odds are in Becky's favor, with the way WWE has done things lately, I have a bad feeling they'll screw Becky out of the titles at WrestleMania. A WrestleMania loss wouldn't hurt Becky. She'll still be popular with the WWE crowd as she once again fights for the Women's Championship. But the loss would hurt the credibility of WWE.
If Ronda or Charlotte win on Sunday, it's going to cause a lot of backlash with fans and critics. WWE has built up this historic main event for months and they need to create an outcome that will have viewers talking. A Rousey or Flair victory would have fans talking, but for the wrong reason. This is a major moment for WWE and the women's division. If WWE wants the women's main event to be a success, they need to book their most over female star to come away with the victory.