Carroll: Winners & Losers Of The WWE Superstar Shake-Up
After the Shake-Up, who should be excited and who should worried about the next 12 months?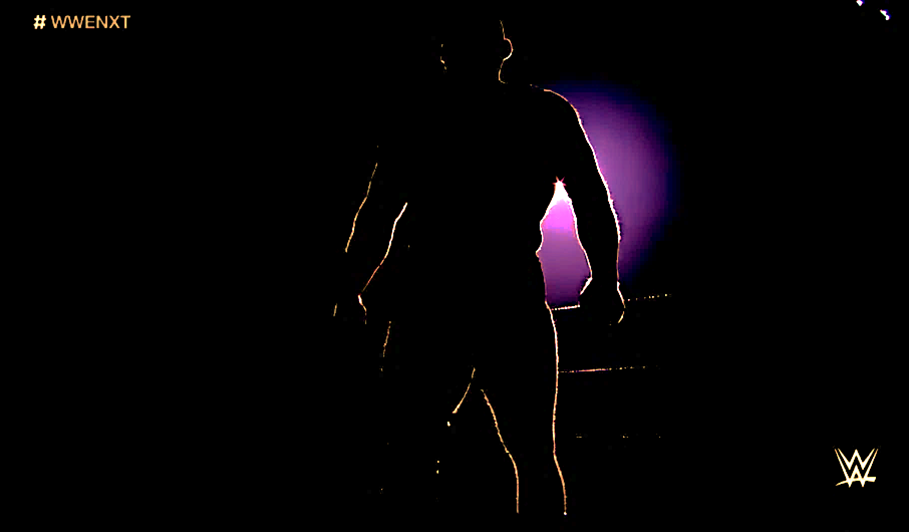 The WWE Superstar Shake-Up provides opportunity for some, and despair for others. Kevin Carroll has your winners and losers!
As has become a tradition dating all the way back to last year, this past week we had ourselves a WWE Superstar Shake-Up. Across both RAW and Smackdown, superstars were shifted from brand to brand, creating an entirely new landscape. With fresh lineups, both of the WWE's weekly TV shows have bright new futures.
As with most things of this nature, there are winners, and there are losers. I'd like to use this space this week to examine the Superstar Shake-Up, and compare brands to see who came out on top of this shake-up.
WINNER: RAW Tag Team Division
It's been a pretty long time since we've associated the word "winner" with RAW's tag team scene, but the red brand made two huge acquisitions to bolster the divisions. First of all, they brought over The Usos from Smackdown, which is one of the biggest gets of the entire shake-up. The Usos are arguably the most talented tag team on the whole planet, let alone in WWE. They had been stalwarts of Smackdown for quite some time, and had taken on every single tag team that the blue brand has thrown their way.
It was about time that they received some new challenges, and I expect them to jump right into the tag team title scene. Plus, Usos-Revival? Yes please. In addition to this huge pick-up, RAW also dipped into NXT territory and called up the artists formerly known as the War Raiders to the main roster, where they immediately made an impact by pinning the tag champs Hawkins & Ryder in eight-man tag action.
The newly-named Viking Experience could almost qualify as a loser just based on that name change, but my mouth is watering at the idea of a Viking Experience-Authors of Pain clash, so we'll keep them out of that list.
LOSER: Andrade
This one was a head-scratcher to me, although some people seemed to prefer El Idolo on the flagship show as opposed to Smackdown. To me, Andrade was just beginning to scratch the surface of what he was capable of on Smackdown. He had yet to capture any sort of gold, but he was far from lost in the shuffle in my eyes.
He very easily could have been Kofi Kingston's next challenger for the WWE Championship, and I think that he's going to have to start all over on RAW. RAW is a show overrun with heels, and if Finn Balor is bringing the IC Title to Smackdown, it stands to reason that Samoa Joe will be bringing the US strap to Monday nights, adding another heel to the mix. IT's going to be a lot harder for Mr. Andrade to shine on RAW.
WINNER: Smackdown Women's Division
Bayley and Ember Moon, along with Liv Morgan, Mickie James and the debuting Kairi Sane? Sign me up. Smackdown fleeced RAW in the women's division portion of the Shake-Up, gaining a whole bunch of new talent while only surrendering Naomi to the red brand.
In addition, they'll still have Becky Lynch sticking around for the foreseeable future, and Charlotte will remain on Tuesday nights. We're just one Boss away from having the entire Four Horsewomen stable on one show, and while I don't see it happening, I honestly don't know what to expect with Sasha Banks at this point so I can't rule it out either. Either way, this division is STACKED and going to be a whole hell of a lot of fun to watch.
LOSER: Lars Sullivan
I think the big man is more of a fit on RAW, where he could clash with the likes of Braun Strowman and Drew McIntyre and other giant men. Smackdown is more of a smaller man's show, and I don't think the fans will be too receptive to Sullivan taking on the likes of Balor, Ali, Kevin Owens, and so forth. I think big Lars is going to slip through the cracks on Tuesday nights.
WINNER: The Fans
We're going to get to see all sorts of exciting new clashes and matchups now, this Shake-Up actually feels like it changed a major part of the WWE scene. We've got AJ Styles and The Miz on RAW, Roman Reigns and Finn Balor on Smackdown, a rejuvenated RAW tag team scene and an absolutely incredible women's roster on Smackdown. I'd say we're all winners in this, wouldn't you?
King's WrestleMania Rewind: Eddie Guerrero vs. Rey Mysterio (WrestleMania 21)
In the next WrestleMania Rewind, Chris King takes us back to WWE WrestleMania 21, and Rey Mysterio vs Eddie Guerrero in a battle of tag team champions!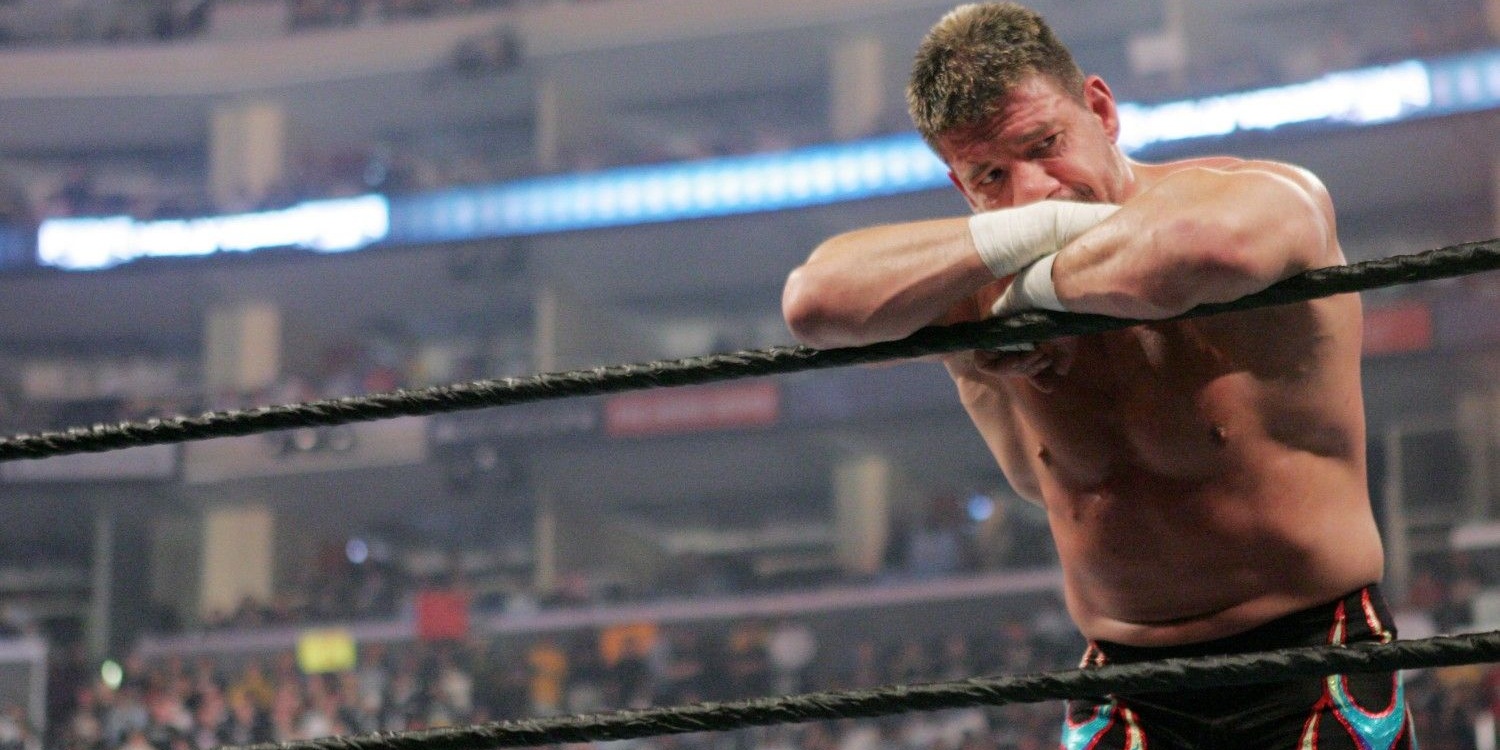 In the next WrestleMania Rewind, Chris King takes us back to WWE WrestleMania 21, and Rey Mysterio vs Eddie Guerrero in a battle of tag team champions!
Chris King is back with his third edition of WrestleMania Rewind. This week he's bringing us back to some 'Latino Heat.' We're rolling back to WrestleMania 21 where Eddie Guerrero faced longtime friend and rival Rey Mysterio.
This would be Guerrero's last Mania match caused by his unfortunate death. Over on SmackDown, Mysterio and Guerrero would become the tag team champions at No Way Out where they defeated MNM.
Chavo Guerrero would get into the head of Latino Heat by making him believe Mysterio was trying one-up his tag team partner. Chavo went as far as to tell his uncle to stop using the Guerrero name.
Guerrero would finally give in to his nephew's manipulation and went on to challenge Mysterio to a one-on-one match at WrestleMania 21. I For the first time in history, both tag team champions would face each other. Guerrero vs. Mysterio was the first match on the stacked card. Both partners threw everything at each other including the kitchen sink in a battle of one-up-manship.  In an incredible high-octane match that saw both superstars delivering counter for counter, Mysterio pulled off the win with a surprise pin roll up.
A few months later, what once was a friendly battle turned into a nasty fight involving the custody of Mysterio's real-life son Dominik Mysterio. After several torturous weeks, both former tag team champions would face off in a ladder match with the custody of Dominick on the line. I forgot how amazing this rivalry was and it's definitely worth a watch. Sadly, we would lose Latino Heat in November of 2005. There will never be another Eddie Guerrero. Viva La Raza!
King's WrestleMania Rewind: Stone Cold VS. Scott Hall (WrestleMania X8)
Chris King is back with another WrestleMania Rewind, looking at the NWO's Scott Hall battling Stone Cold Steve Austin at WWE WrestleMania X8 from Toronto!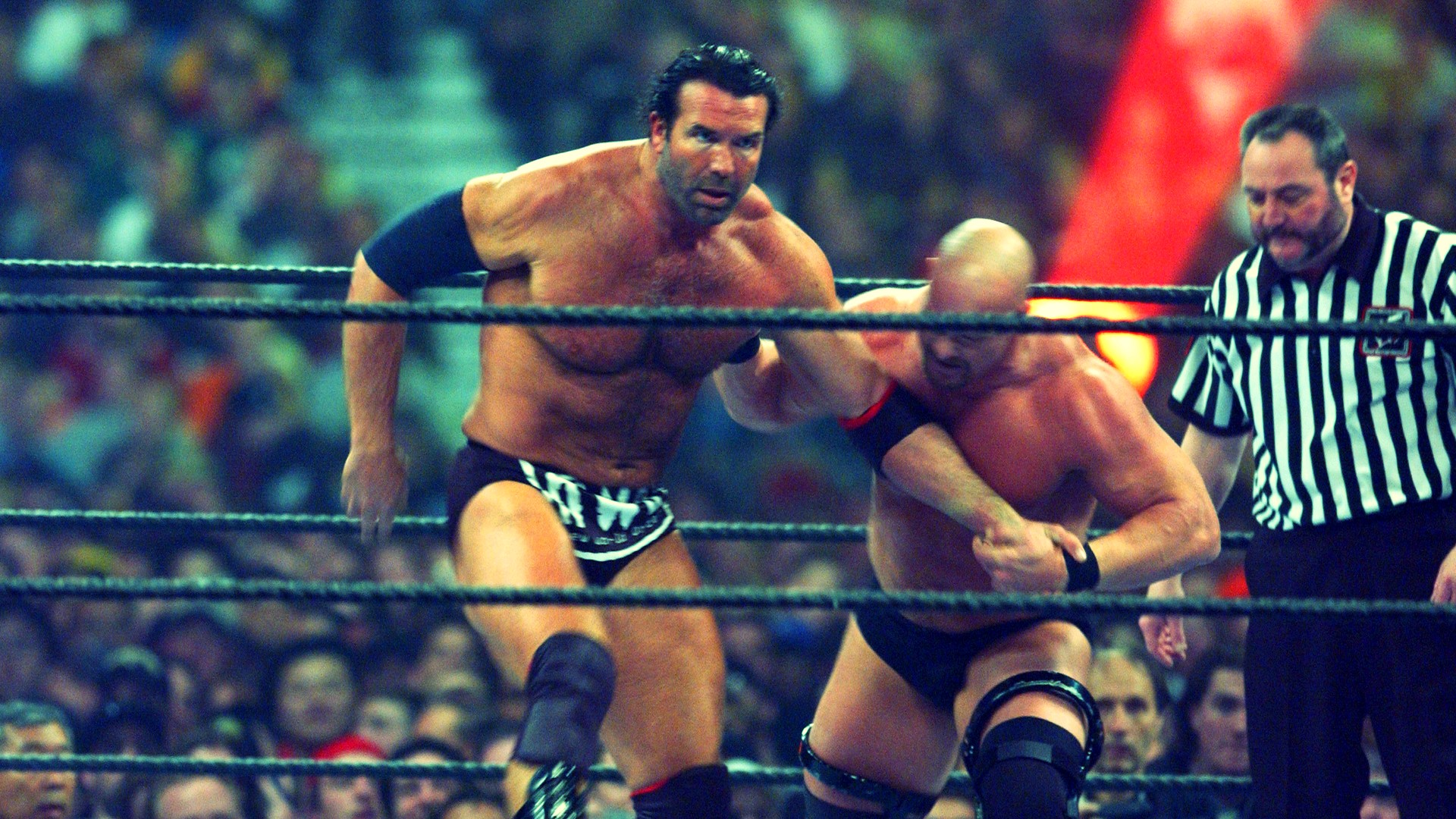 Chris King is back with another WrestleMania Rewind, looking at the NWO's Scott Hall battling Stone Cold Steve Austin at WWE WrestleMania X8 from Toronto!
Chris King is back this week with another edition of WrestleMania Rewind, where he is rewatching all the past Mania matches and feuds. This week you're in for a treat as we look back at 'Stone Cold' Steve Austin vs. Scott Hall at WrestleMania X8.
In late 2001, Vince McMahon bought out his competition WCW and acquired the rights to a plethora of talent including Booker T, Eddie Guerrero, Chris Benoit, and the iconic trio known as NWO. Hulk Hogan; Kevin Nash, and Scott Hall were hell raisers, and what better way to make a name for yourself than take out the two top superstars in the WWE The Rock, and Stone Cold?
The NWO cost Austin his chance at becoming the Undisputed Champion at No Way Out during his match with Chris Jericho. Adding insult to injury, the NWO spray-painted 'The Texas Rattlesnake' with their brand logo just like they did in WCW. As you can imagine, Austin was pissed and out for revenge against the group and primarily Scott Hall.
Hall would challenge Stone Cold to a match at WrestleMania 18. Both superstars beat the living hell out of each other leading up to this highly-anticipated match for who runs the WWE.
The glass broke and Stone Cold made his iconic entrance, and black and white NWO covered Halls' entrance alongside Kevin Nash. With the odds stacked against 'The Toughest S.O.B' could Austin or NWO prove their dominance? Sadly the NWO  broke up that very night when Hulk Hogan came to the aid of his adversary The Rock after their 'iconic' dream match. Stone Cold would ensure the victory with the Stunner. Hall would perform an Oscar-worthy sell over the finisher.
What a time to be a wrestling fan in the 2000s when nothing was impossible for WWE. Who would've thought WCW would go out of business and Hogan would make his long-awaited return to WWE?