Carroll: Winners & Losers Of The WWE Superstar Shake-Up
After the Shake-Up, who should be excited and who should worried about the next 12 months?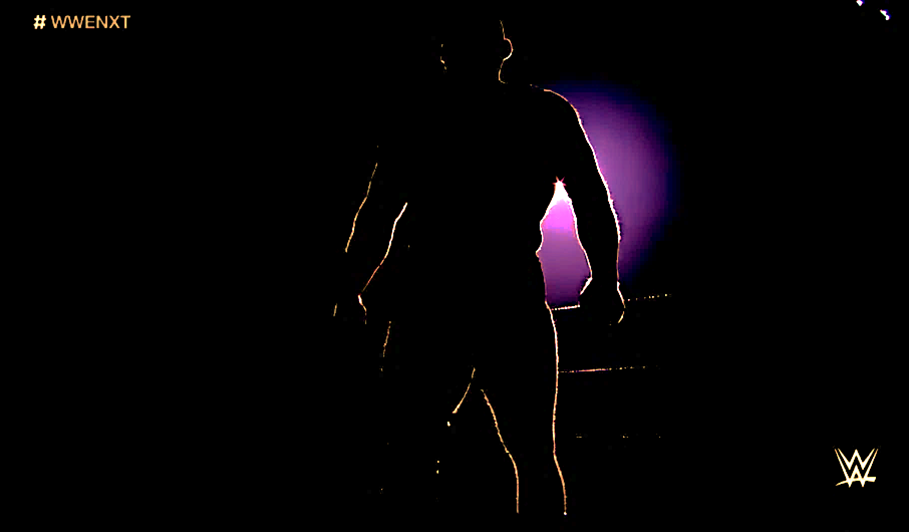 The WWE Superstar Shake-Up provides opportunity for some, and despair for others. Kevin Carroll has your winners and losers!
As has become a tradition dating all the way back to last year, this past week we had ourselves a WWE Superstar Shake-Up. Across both RAW and Smackdown, superstars were shifted from brand to brand, creating an entirely new landscape. With fresh lineups, both of the WWE's weekly TV shows have bright new futures.
As with most things of this nature, there are winners, and there are losers. I'd like to use this space this week to examine the Superstar Shake-Up, and compare brands to see who came out on top of this shake-up.
WINNER: RAW Tag Team Division
It's been a pretty long time since we've associated the word "winner" with RAW's tag team scene, but the red brand made two huge acquisitions to bolster the divisions. First of all, they brought over The Usos from Smackdown, which is one of the biggest gets of the entire shake-up. The Usos are arguably the most talented tag team on the whole planet, let alone in WWE. They had been stalwarts of Smackdown for quite some time, and had taken on every single tag team that the blue brand has thrown their way.
It was about time that they received some new challenges, and I expect them to jump right into the tag team title scene. Plus, Usos-Revival? Yes please. In addition to this huge pick-up, RAW also dipped into NXT territory and called up the artists formerly known as the War Raiders to the main roster, where they immediately made an impact by pinning the tag champs Hawkins & Ryder in eight-man tag action.
The newly-named Viking Experience could almost qualify as a loser just based on that name change, but my mouth is watering at the idea of a Viking Experience-Authors of Pain clash, so we'll keep them out of that list.
LOSER: Andrade
This one was a head-scratcher to me, although some people seemed to prefer El Idolo on the flagship show as opposed to Smackdown. To me, Andrade was just beginning to scratch the surface of what he was capable of on Smackdown. He had yet to capture any sort of gold, but he was far from lost in the shuffle in my eyes.
He very easily could have been Kofi Kingston's next challenger for the WWE Championship, and I think that he's going to have to start all over on RAW. RAW is a show overrun with heels, and if Finn Balor is bringing the IC Title to Smackdown, it stands to reason that Samoa Joe will be bringing the US strap to Monday nights, adding another heel to the mix. IT's going to be a lot harder for Mr. Andrade to shine on RAW.
WINNER: Smackdown Women's Division
Bayley and Ember Moon, along with Liv Morgan, Mickie James and the debuting Kairi Sane? Sign me up. Smackdown fleeced RAW in the women's division portion of the Shake-Up, gaining a whole bunch of new talent while only surrendering Naomi to the red brand.
In addition, they'll still have Becky Lynch sticking around for the foreseeable future, and Charlotte will remain on Tuesday nights. We're just one Boss away from having the entire Four Horsewomen stable on one show, and while I don't see it happening, I honestly don't know what to expect with Sasha Banks at this point so I can't rule it out either. Either way, this division is STACKED and going to be a whole hell of a lot of fun to watch.
LOSER: Lars Sullivan
I think the big man is more of a fit on RAW, where he could clash with the likes of Braun Strowman and Drew McIntyre and other giant men. Smackdown is more of a smaller man's show, and I don't think the fans will be too receptive to Sullivan taking on the likes of Balor, Ali, Kevin Owens, and so forth. I think big Lars is going to slip through the cracks on Tuesday nights.
WINNER: The Fans
We're going to get to see all sorts of exciting new clashes and matchups now, this Shake-Up actually feels like it changed a major part of the WWE scene. We've got AJ Styles and The Miz on RAW, Roman Reigns and Finn Balor on Smackdown, a rejuvenated RAW tag team scene and an absolutely incredible women's roster on Smackdown. I'd say we're all winners in this, wouldn't you?
Andrew's Impact Wrestling Ratings & Analysis 7/19/2019
Impact Mash Up Tournament tonight! Winning team earns a 1v1 match with a title shot attached! WCW Lethal Lottery is back!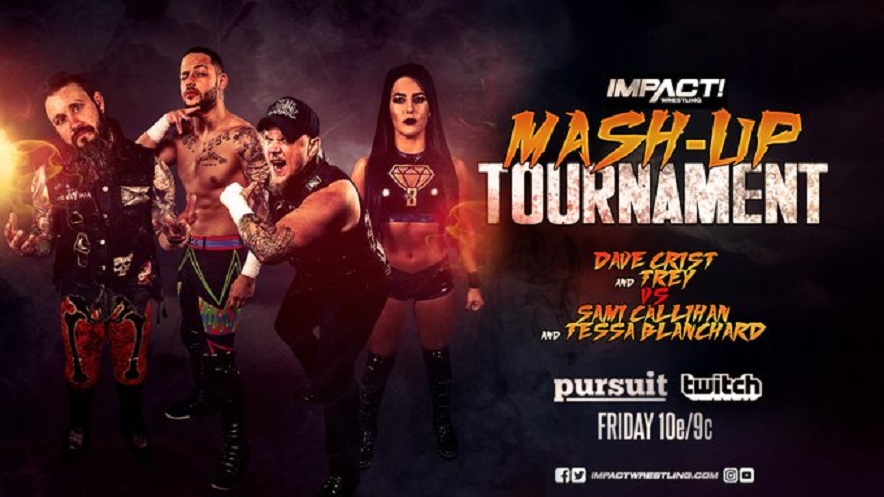 Impact Mash Up Tournament tonight! Winning team earns a 1v1 match with a title shot attached! WCW Lethal Lottery is back!
WCW Lethal Lottery show!
Wait – I mean Mash Up Tournament…no wait, I was right the first time. I wonder if there's a Battlebowl at the end.
From a clip show to a filler show, I'm not really sure how to feel. Tonight could be cool, but I doubt it will matter much in the grand scheme of things.
Damn you Impact and Dragonball for your non-canonical movies!
Looks like @The_Ace_Austin has found a rather ADVENTUROUS partner for tonight!

WATCH HERE: https://t.co/sWu6SEiYN7 #MashUp @DSSAdventure pic.twitter.com/O6w4cCzesV

— IMPACT (@IMPACTWRESTLING) July 20, 2019
Ratings:
Moose & Eddie Edwards vs Rohit Raju & Cody Deaner: Edwards wins via Boston Knee Party – * 1/2
Rich Swann & Madman Fulton vs Jake Crist & Wentz: Jake wins via Fisherman Buster Hold – ** 1/4
Michael Elgin & Willie Mack vs Ace Austin & Stone Rockwell: Elgin wins via Elgin Bomb – **
Trey & Dave Crist vs Sami Callihan & Tessa Blanchard: Callihan wins via Piledriver – ***
Havok vs Madison Rayne vs Taya Valkyrie: Havok wins via Tombstone Piledriver – ** 1/2
Mash-Up Finals Elimination Match: Eddie Edwards & Moose vs Willie Mack & Michael Elgin vs Jake Crist & Wentz vs Sami Callihan & Tessa Blanchard: Tessa & Sami win – *** 1/4
Analysis:
So the inaugural match of this Mash Up Tournament and it's decently established wrestlers against two jobber halves of a tag teams. This had no chance of being taken seriously. Things break down, Moose and Eddie win, Desi Hit Squad and Deaner brawl a little. This really got the night kicked off with a yawn and fart.
Zombie Princess is interviewing Ace Austin and Eddie Prince, Austin insults his mish mosh teammate and now he's hung out to dry. Will he find a replacement?
Well this was a little odd since it was 3 Cruiserweight sized people and Madman Fulton. We got some decent Cruiser style wrestling until the inevitable turn from Fulton happened and he assisted Jake in beating Rich. So maybe Jake will be in line for an X Division shot.
Is it hard for me to care about some of this? That's a resounding yes. Austin gets saddled with the comedy act of Stone Rockwell and we hate all of these things. Of course Elgin and Mack mostly dominate, this wasn't close, Ace is a jerk, yadda yadda…Lethal Lottery nap time!
.@TheSamiCallihan has a plan to ensure total dominance for oVe in the #MashUp Tournament!

WATCH HERE: https://t.co/sWu6SEiYN7 @TheJakeCrist @TheDaveCrist @FultonWorld pic.twitter.com/6eRNDscrqO

— IMPACT (@IMPACTWRESTLING) July 20, 2019
Well we finally had a somewhat competitive match. Dave and Sami planned a finger poke of Doom spot since we don't already have enough WCW references tonight. Trey also decided to dress up exactly like Sami and channels his inner Sami. Tessa and Sami start dysfunctional but they put it together enough. Tessa hits Magnum on Trey but tweaks something so Sami picks up the pinfall with the Piledriver. Solid match with a lot of drama and character spots.
ImpactPlus Flashback Momenet: oVe vs Eddie Edwards, Moose & Tommy Dreamer House of Hardcore Match Redemption 4/22/2018
Well the writing was on the wall with this match too. Havok is twice the size of the other women and Taya is a self preserving champion, so we had to figure that Madison was eating the pin here. The match wasn't awful or anything, but a lack of suspension of disbelief just kinda has it linger and happen.
So the Mash Up Tournament was kinda like Battlebowl. The four winners, come together in a giant four way tag, and the winner of this four way gets a one on one match at Unbreakable for a World Title shot.
We got the finish that most of us probably wanted, and everyone actually looked solid. Moose and Eddie going out first is fine since they were the least cohesive unit. Elgin and Mack only lost because Elgin eventually turned on Mack and just walked out on the match. The we saw Jake Crist defy Sami's wishes. Sami tried the finger poke, but Jake was playing possum and went for an Inside Cradle, but Sami kicked out. An interesting development was when Tessa faced off with Elgin, Sami shoved her out of the way, like he was protecting her. Then towards the end, her and Sami were in sync trading strikes with Jake and Wentz. So there is tension between the two, but they also came together when it mattered, regardless of the dysfunction. That was a neat wrinkle.
Overall Score: 6.5/10
The show was alright for being mostly filler. But the real highlight of the night was on Twitch, watch Melissa play Fortnite with Sami Callihan and Dave Crist. Between the comments, Melissa being awful at the game and just the general banter, it was all good stuff. Sami's shoe fetish is a little odd though.
Either way, the show was fine, Twitch made it better when the first hour was pretty obvious and boring. Tessa, Sami and Jake are probably the biggest players to look out for coming out of this Lethal Lottery.
Andrew's G1 Climax 29 Ratings & Analysis: Night 6 B Block
Juice Robinson, Tomohiro Ishii and Jon Moxley come in at the top of the standings. How do we see B Block take shape?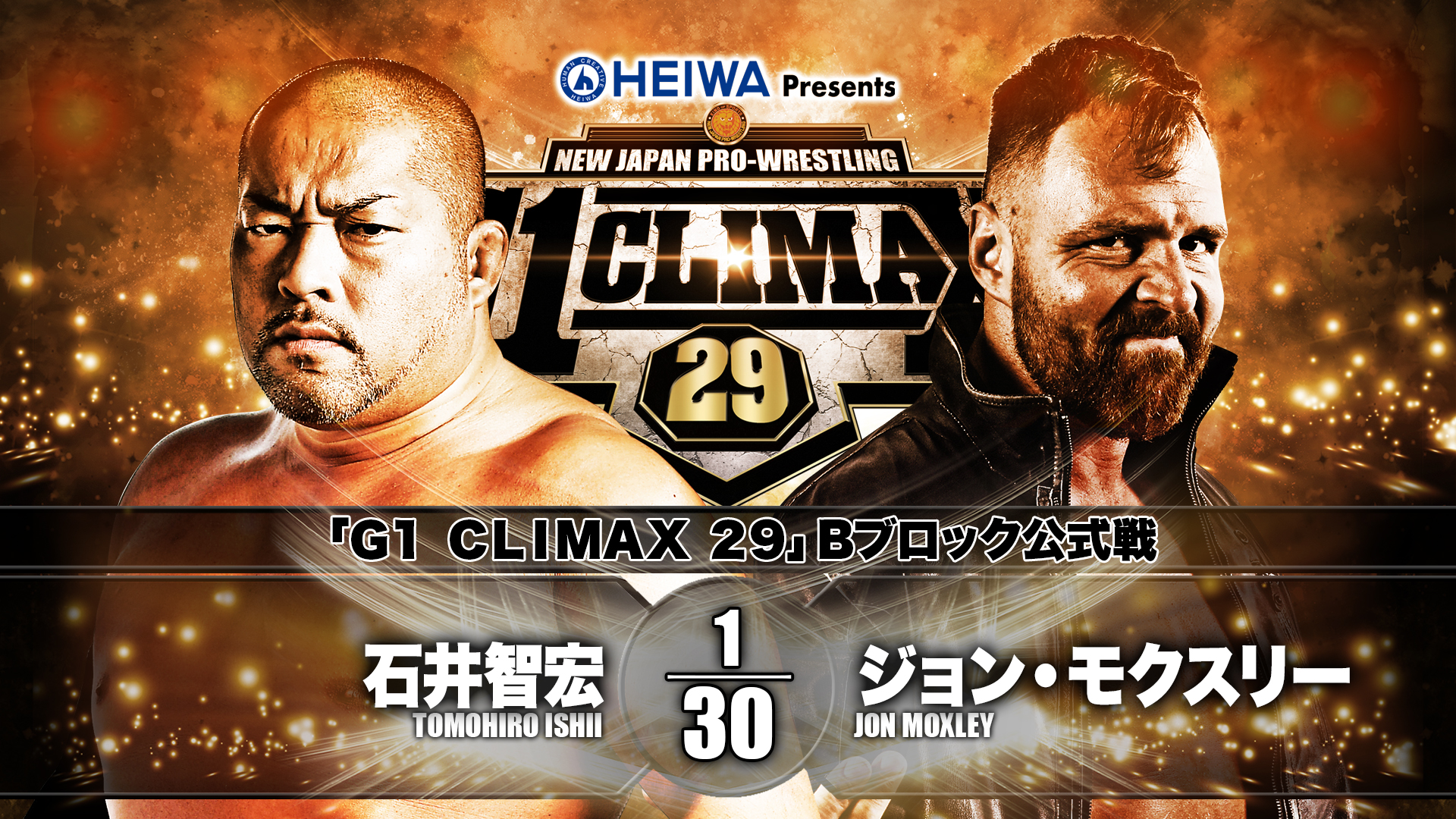 Juice Robinson, Tomohiro Ishii and Jon Moxley come in at the top of the standings. How do we see B Block take shape?
This whole day is based around two major things:
Will Jay White or Tetsuya Naito get a win?
Will Moxley or Ishii kill one another?
Let's find out!
Ratings:
Bad Luck Fale & Chase Owens vs Zack Sabre Jr & Yoshinobu Kanemaru: Fale wins via Grenade @4:50 – **
Tomoaki Honma & Hiroshi Tanahashi vs Minoru Suzuki & Lance Archer: Archer wins via EBD Claw Hold @9:50 – **
SANADA, EVIL & BUSHI vs KENTA, Kota Ibushi & Clark Connors: BUSHI wins via MX @9:02 – ** 1/2
YOSHI-HASHI & Kazuchika Okada vs Will Ospreay & Toa Henare: YOSHI wins via Fisherman Buster @8:45 – ** 1/4
B Block: Shingo Takagi vs Taichi: Takagi wins via Last of the Dragon @14:40 – ****
B Block: Jeff Cobb vs Juice Robinson: Cobb wins via Tour of the Islands @13:20 – *** 1/2
B Block: Toru Yano vs Jay White: Yano wins via Brass Knuckle Low Blow/Roll-Up @3:05 – ** 1/2
B Block: Tetsuya Naito vs Hirooki Goto: Naito wins via Destino @16:00 – *** 3/4
B Block: Jon Moxley vs Tomohiro Ishii: Moxley wins via Deathrider @20:35 – **** 1/2
Analysis:
Well Fale tried to outsmart the Rainmaker in his last G1 match, and that didn't go too well. So Sabre is being a whiny child, tried to step to Fale and for the most part, got brushed off. Fale isn't really in a position to eat another loss, but it's unusual for Sabre to be doing so poorly. I'm curious if Sabre continues this slide until maybe TAKA Michinoku returns to be his hype man, or Sabre gets off the schneid.
People, everybody dies. You know that, Lance knows that, Honma knows that…Kairi Sane knows that. This didn't really add much to things except the undercurrent of a quiet Minoru Suzuki is scary for the whole world. Also – Everybody Dies!
Now that SANADA and EVIL have had their match, there is some symbiosis back on the LIJ undercards. KENTA and Kota teaming together was a cute call back, but nothing of heavy merit came from this match. BUSHI continues to rack up positive momentum during these tags, Clark Connors is impressive for an LA Dojo Young Lion. So decent match, but aside from EVIL and KENTA brawling after the match and SANADA and Ibushi having a rather civil fan support battle, nothing too important for the impending matches.
Okada and Ospreay did have the crowd hot, but aside from a small flourish, this was mostly YOSHI and Henare. Surprisingly, YOSHI-HASHI has put together a few pinfalls in the tag matches, so that tends to actually play a role in the second half story telling. Ospreay may be on his way to a big upset since even if Okada seems to be positioned to win A Block, he won't make it through unscathed.
Now this was a fun match. It was a continuation of the Suzuki-Gun/LIJ drama, but Taichi has his own issues. Shingo is fighting as a Junior Heavyweight and Taichi moved up to Heavyweight last year, but was overlooked for the G1. So the fact that Shingo asks and gets in, yet Taichi moves up and was ignored has to bother him. With all of these little things eating through, Taichi brought out the Dangerous T that many of us have grown to love. Sure there was a brief moment of shenanigans with lovely Miho and the microphone stand, but 90% of the match was on the up and up. Pumping Bomber versus Axe Bomber was great, the callbacks to both of their mentors was wonderful and just generally speaking, when the Holy Emperor tries, those are great matches. Shingo getting the win won't sit well with Taichi, but we've got plenty more time to see how this all falls.
Juice starts off the match in a 3 way tie for first, but Cobb really needs a win to legitimize his tournament. Being undefeated in ROH for about a year, as well as all his other accolades, he needs to stop losing. Cobb showed a little more fire than usual in this match and took it to Juice. Juice has been in hard hitting affairs all tournament and it looks like Juice might've finally hit the wall. Should be interesting to see if Juice flounders from here or if he recovers.
Well the Chaos revenge tour has another stop with Toru Yano and Jay White. Jay has not gotten off to a good start and it's all his past decisions coming to bite him. This match…would be no different. Yano takes advantage of Gedo getting involved. Between Barbara Jean the turnbuckle pad and the brass knuckles from Gedo, Jay White's nuts didn't stand a chance. So Yano runs away with 2 more points and Jay's pride…and other things…are a bit sore.
Goto started off the tournament looking like a new man, Naito has also looked different, but for different reasons. Naito sitting in the basement with zero points and Goto with the renewed sense of purpose makes for an odd dynamic. This match is one of their usual ones, where it's quick bursts, hard hitting and a few solid false finishes. However, at multiple points Naito's usual tranquilo is shaken and you can see him show levels of concern. Goto being the one with the power in the match, makes for some unique interactions. Naito does pull off the win, but it's not for Goto's lack of trying and kicking out of one running Destino. Naito finally gets some points, but it's nothing near dominant enough to breathe a sigh of relief.
Moxley versus Ishii was the insane hard hitting match we expected. Ishii even flew. He hit a splash on Moxley through a table. The Stone Pitbull flew. Yes I realize there is a callback to Masato Tanaka in that move, but you don't understand, Ishii flew. Anyway, the beauty of Red Shoes as a referee is he understands each wrestlers personality, so he gives them a little more leash to do what they like to do. Moxley used weapons, Ishii egged it on, there were huge strikes, Ishii's torpedo style rising headbutts and just good violence. This was a bar fight and no one was upset. Moxley getting the win was a little surprising since most of us assume he won't be available for many if any later dates once AEW TV starts up. This was just a nice change of pace for the usual New Japan and/or Strong Style match.
Overall Score: 7.75/10
With a great Taichi match and Moxley changing the pace, this show was definitely something to behold. Jay White's continued spiral is more amusing than Sabre's since this seems like retribution where Sabre is just a punk bitch when he loses. Even with an uneventful undercard, the main Block matches kept everything moving upward and onward.
With Moxley as the sole 3-0, who unseats the Death Rider?
B Block Standings:
Jon Moxley – 3-0 (6 Points)
Toru Yano – 2-1 (4 Points)
Tomohiro Ishii – 2-1 (4 Points)
Juice Robinson – 2-1 (4 Points)
Shingo Takagi – 2-1 (4 Points)
Jeff Cobb – 1-2 (2 Points)
Tetsuya Naito – 1-2 (2 Points)
Hirooki Goto – 1-2 (2 Points)
Taichi – 1-2 (2 Points)
Jay White – 0-3 (0 Points)