Chairshot Wrestling News Shuffle: John Oliver, CM Punk, Brutus Beefcake and More! (4/2/19)
News Here! John Oliver, CM Punk, Brutus Beefcake and More!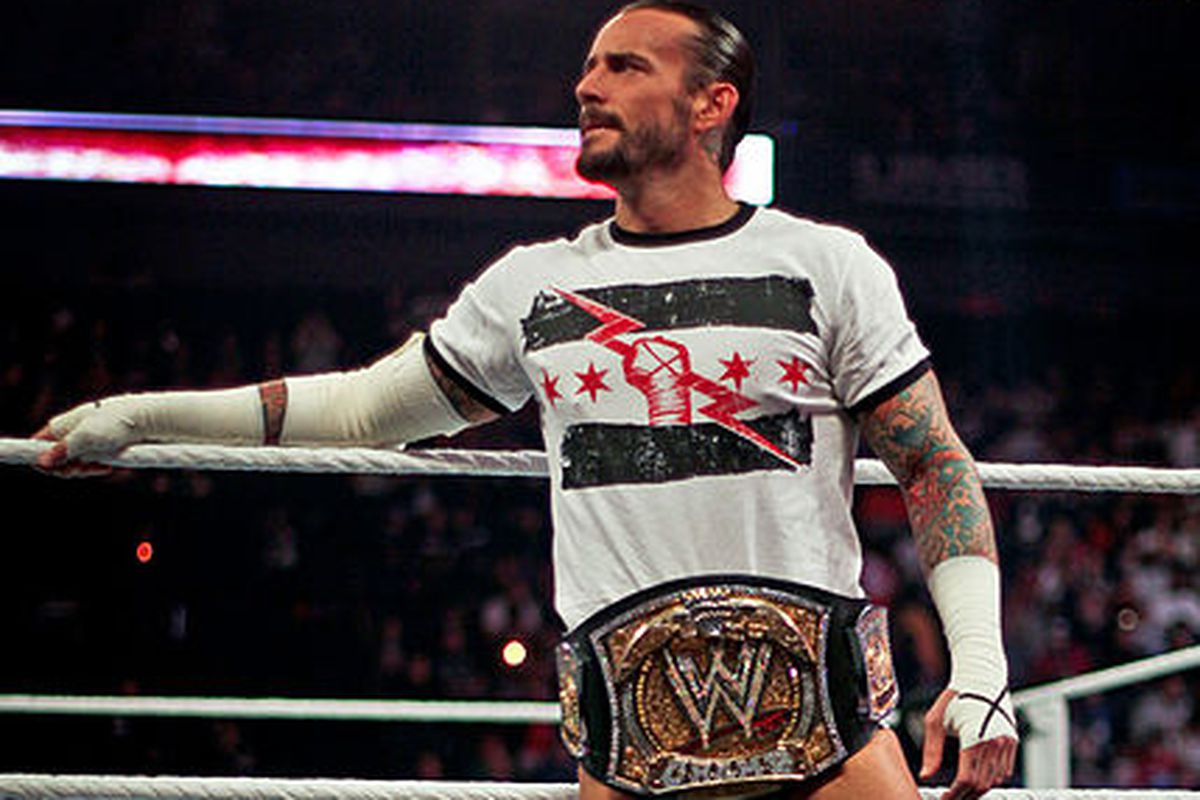 News here! Commentary today on John Oliver, CM Punk, Brutus Beefcake and MORE!

Winner Takes All At WrestleMania
In a news shuffle last week, I discussed the news that the main event between Flair, Rousey, and Lynch could be winner takes all. Stephanie McMahon opened tonight's RAW and announced that it will indeed be winner takes all in the main event. The woman who picks up the victory will pick up both the RAW and SmackDown Live women's championships.
Things just got VERY interesting. @StephMcMahon announces that in the Main Event of #WrestleMania the #Raw AND #SDLive Women's Titles will be on the line in a Winner Takes All competition! pic.twitter.com/oLmU9uNabo

— WWE (@WWE) April 2, 2019
Jason's Take
Could we possibly be seeing an unified, undisputed women's championship? I still don't understand the reasoning for adding a second championship to the match as it really wasn't needed. The match itself already has so much going for it.
CM Punk To AEW?
Many fans miss CM Punk, and always wonder if/when he will return to professional wrestling. In what most likely is an April fools joke, CM Punk was brought up in the latest Being The Elite episode on YouTube.
Jason's Take
I don't see Punk going to AEW, let alone coming back to wrestling, period. This is one person I can see who sticks by his comments of having no interest in returning.
Ciampa Set To Retire ?
Tommaso Ciampa's latest injury came at a crucial moment in his career. He was brought up to compete on RAW, and was set to defend his NXT Championship against Johnny Gargano at Takeover New York this weekend. Ciampa took to Twitter and it appears doctors haven't given him the best of news about the future of his wrestling career.
— CIAMPA (@ProjectCiampa) April 1, 2019
Jason's Take
Sad news regarding Ciampa, hear is hoping he makes a full recovery and is able to step into the ring again. However, there has to come a point in time in every wrestlers career where a decision needs to be made on if it is worth the further injury risk or paralysis .
John Oliver Tears Into WWE
Last Week Tonight's John Oliver tore into WWE in a segment in his HBO show on Sunday. Oliver discussed the need for health care and pensions for wrestlers. If you have not had a chance to take a look at it, you should do so.
The WWE did issue a statement today that said:
"John Oliver is clearly a clever and humorous entertainer, however the subject matter covered in his WWE segment is no laughing matter.
Prior to airing, WWE responded to his producers refuting every point in his one-sided presentation. John Oliver simply ignored the facts.
The health and wellness of our performers is the single most important aspect of our business, and we have a comprehensive, longstanding Talent Wellness program.
We invite John Oliver to attend WrestleMania this Sunday to learn more about our company."
Jason's Take
For many years, fans, media, and former wrestlers have called for some type of union, health insurance benefits, and pensions for wrestlers. In fact, health insurance is one of the benefits being provided by AEW. Oliver presented his piece in professional manner, and you can tell he did his research. It's hard for WWE to refute some of the points he made. However, I don't feel the WWE has ever had a gun to a wrestlers head encouraging them to become addicted to drugs and pain killers, and WWE does have a wellness policy (which obviously has it's pitfalls as well)
Beefcake To The Hall Offical
Last week it was rumored that Brutus the Barber Beefcake would be the final inductee into the WWE Hall Of Fame Class of 2019. Today that became official.
Herzlich willkommen in der WWE Hall of Fame Klasse von 2019: Brutus "The Barber" Beefcake! ✨✂️ #WWEHOF #WWE @brutusbeefcake_ pic.twitter.com/skllmo4AE4

— WWE Deutschland (@WWEDeutschland) April 1, 2019