Chairshot Wrestling News Shuffle: Kingston Responds To Haters, Undertaker Re-Signs, Latest On Sasha Banks and More! (4/15/19)
News Here! Kingston Responds To Haters, Undertaker Re-Signs, Latest On Sasha Banks and More!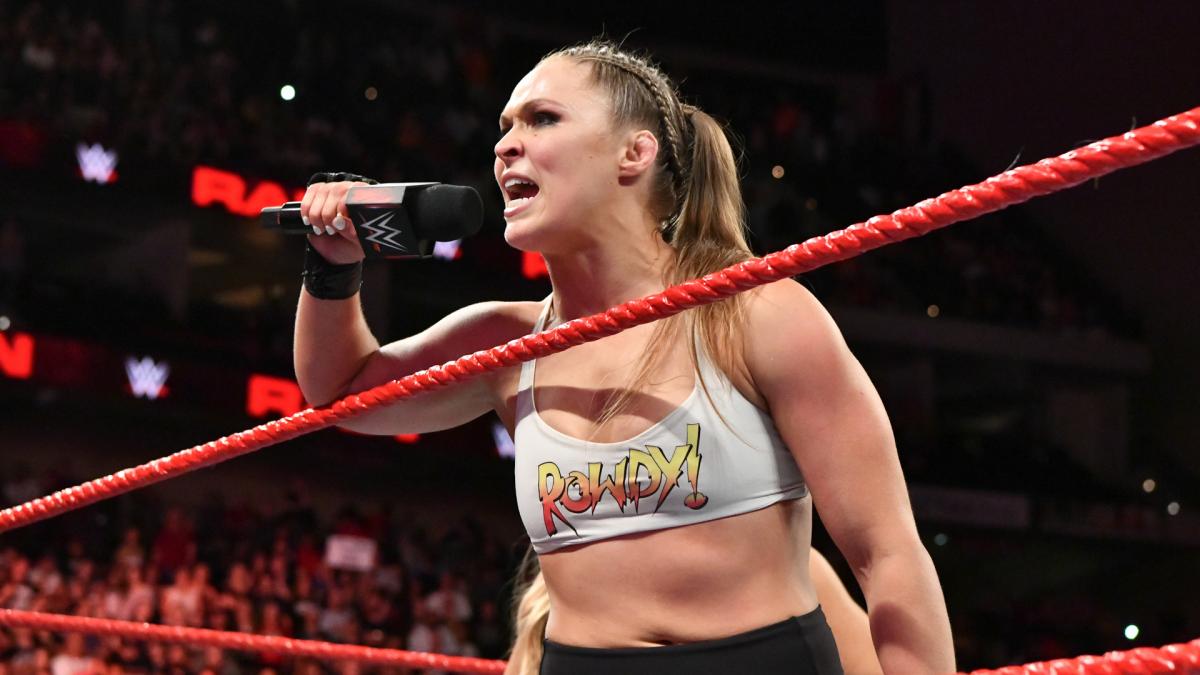 News here! Kingston Responds To Haters, Undertaker Re-Signs, Latest On Sasha Banks and More!


Kofi Kingston Responds To Superstar Billy Graham
WWE Hall Of Famer and former WWWF Champions Superstar Billy Graham has been very critical in regards to the WWE making Kofi Kingston World Champion, going as far to say that Kingston should take steroids in order to build his frame. Kingston did an interview with Newsweek recently and indirectly responding not only to Graham but other detractors as well.
"I've heard a few things through the grapevine. Honestly, I haven't seen them myself. People can say whatever they want. But as long as they turn on the television, they will see me as champion.
That's really all that matters. And I don't have a comment about people's opinions. People are entitled to their own opinion as far as what a WWE Champion should be, but the fact is that I am WWE Champion and that's a fact. It is what it is."
Jason's Take
Superstar's influence on the business can't be understated, however I have always felt he is a lot like Bret Hart in interviews where he comes off as a bitter old man whom the wrestling business has seemed to pass by. He is someone that has so much he can offer to up-and-coming superstars but chooses not to do so.
Latest On Sasha Banks
Last week in the news shuffle, I discussed the news that Sasha Banks threatened to quit WWE after her tag team loss at WrestleMania. Chairshot writer Rob B also gave his breakdown of the situation and it is a recommended read. Check it out here. Dave Meltzer provided a complete breakdown of where things are currently at with Banks.
"Sasha and Bayley I think in their minds they were like, 'We're gonna make these belts something.' So the Sasha Banks thing — and a lot of people are gonna rip on her for this — but it reminds me so much whether it's Bret or Ric Flair or you know any of the… I know so many people when it comes to the championships it's like 'oh it's a prop and you take it too seriously,' but that's why it works. Whenever [Sasha Banks] wins a title they take it from her immediately, she never gets the long reign. Her and Bayley it was almost like when they created the tag team titles it was kinda like 'we'll give it to them because our top women are like Becky Lynch, Charlotte Flair, and Ronda. Really when Ronda came it was like Ronda's division and then Becky got over and before then it was sorta like Sasha and Charlotte who were the stars and Charlotte stayed up there, but Sasha didn't."
Jason's Take
I was speaking with a long-time Chairshot reader this week, and we came to the conclusion that at times it is really hard to like Sasha Banks. She comes off both in and out of the ring as difficult to be around and difficult to work with. Now, in her defense, we only hear what is reported, which with Dave Meltzer, who actually knows how much is true.
Ronda Rousey Injury Update
As we know, Ronda Rousey was injured in the main event of WrestleMania 35, suffering a broken hand. According to Fightful.com, Rousey will undergo surgery on her hand on Tuesday. Also, Fightful has an article up breaking down all the current injuries in the world of professional wrestling and the timetables on  their returns, which you can check out here.
Undertaker Re-Signs With WWE
WWE did not have an appearance by the Undertaker at WrestleMania, marking the first time in a long time that the Undertaker hasn't appeared at his show. Undertaker did however appear on RAW the following night to interrupt the musical performance of Elias. According to Wrestling Observer Radio, the Undertaker has re-signed with WWE. This looks like it will affect one of the upcoming outside appearances Undertaker has later this month, as he canceled a Q&A session at Inside The Ropes in England. He is still scheduled to appear at the upcoming Starrcast II.
Jason's Take
I have always stated that the Undertaker appearing as part of a Q&A, shoot interview, or podcast would be amazing material. Taker has worked with so many of the industries' top stars and has long been a locker room general in WWE. I would gladly pay for a book from the man as well.
Shinsuke Nakamura Update
Last last year, there were rumors making the rounds that Nakamura could make the jump to AEW or NJPW. A fan asked Dave Meltzer on Twitter if Nakamura planned on leaving or staying with the WWE:
@davemeltzerWON have you heard anything about whether Nakamura is leaving or re-signing?

— Billy Ellis (@B_ELLIS24) April 14, 2019
Jason's Take
WWE must have given Nakamura a generous offer. I really had thought that he would make the jump back to Japan.