Chairshot Wrestling News Shuffle: Kingston Responds To Haters, Undertaker Re-Signs, Latest On Sasha Banks and More! (4/15/19)
News Here! Kingston Responds To Haters, Undertaker Re-Signs, Latest On Sasha Banks and More!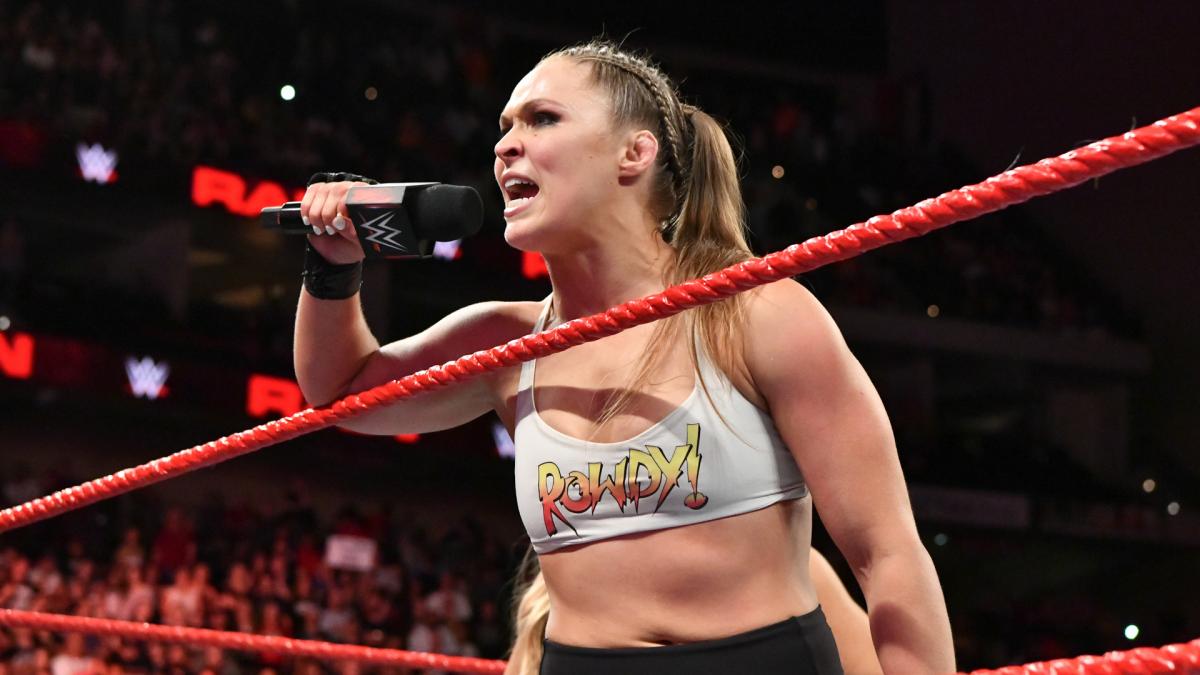 News here! Kingston Responds To Haters, Undertaker Re-Signs, Latest On Sasha Banks and More!


Kofi Kingston Responds To Superstar Billy Graham
WWE Hall Of Famer and former WWWF Champions Superstar Billy Graham has been very critical in regards to the WWE making Kofi Kingston World Champion, going as far to say that Kingston should take steroids in order to build his frame. Kingston did an interview with Newsweek recently and indirectly responding not only to Graham but other detractors as well.
"I've heard a few things through the grapevine. Honestly, I haven't seen them myself. People can say whatever they want. But as long as they turn on the television, they will see me as champion.
That's really all that matters. And I don't have a comment about people's opinions. People are entitled to their own opinion as far as what a WWE Champion should be, but the fact is that I am WWE Champion and that's a fact. It is what it is."
Jason's Take
Superstar's influence on the business can't be understated, however I have always felt he is a lot like Bret Hart in interviews where he comes off as a bitter old man whom the wrestling business has seemed to pass by. He is someone that has so much he can offer to up-and-coming superstars but chooses not to do so.
Latest On Sasha Banks
Last week in the news shuffle, I discussed the news that Sasha Banks threatened to quit WWE after her tag team loss at WrestleMania. Chairshot writer Rob B also gave his breakdown of the situation and it is a recommended read. Check it out here. Dave Meltzer provided a complete breakdown of where things are currently at with Banks.
"Sasha and Bayley I think in their minds they were like, 'We're gonna make these belts something.' So the Sasha Banks thing — and a lot of people are gonna rip on her for this — but it reminds me so much whether it's Bret or Ric Flair or you know any of the… I know so many people when it comes to the championships it's like 'oh it's a prop and you take it too seriously,' but that's why it works. Whenever [Sasha Banks] wins a title they take it from her immediately, she never gets the long reign. Her and Bayley it was almost like when they created the tag team titles it was kinda like 'we'll give it to them because our top women are like Becky Lynch, Charlotte Flair, and Ronda. Really when Ronda came it was like Ronda's division and then Becky got over and before then it was sorta like Sasha and Charlotte who were the stars and Charlotte stayed up there, but Sasha didn't."
Jason's Take
I was speaking with a long-time Chairshot reader this week, and we came to the conclusion that at times it is really hard to like Sasha Banks. She comes off both in and out of the ring as difficult to be around and difficult to work with. Now, in her defense, we only hear what is reported, which with Dave Meltzer, who actually knows how much is true.
Ronda Rousey Injury Update
As we know, Ronda Rousey was injured in the main event of WrestleMania 35, suffering a broken hand. According to Fightful.com, Rousey will undergo surgery on her hand on Tuesday. Also, Fightful has an article up breaking down all the current injuries in the world of professional wrestling and the timetables on  their returns, which you can check out here.
Undertaker Re-Signs With WWE
WWE did not have an appearance by the Undertaker at WrestleMania, marking the first time in a long time that the Undertaker hasn't appeared at his show. Undertaker did however appear on RAW the following night to interrupt the musical performance of Elias. According to Wrestling Observer Radio, the Undertaker has re-signed with WWE. This looks like it will affect one of the upcoming outside appearances Undertaker has later this month, as he canceled a Q&A session at Inside The Ropes in England. He is still scheduled to appear at the upcoming Starrcast II.
Jason's Take
I have always stated that the Undertaker appearing as part of a Q&A, shoot interview, or podcast would be amazing material. Taker has worked with so many of the industries' top stars and has long been a locker room general in WWE. I would gladly pay for a book from the man as well.
Shinsuke Nakamura Update
Last last year, there were rumors making the rounds that Nakamura could make the jump to AEW or NJPW. A fan asked Dave Meltzer on Twitter if Nakamura planned on leaving or staying with the WWE:
@davemeltzerWON have you heard anything about whether Nakamura is leaving or re-signing?

— Billy Ellis (@B_ELLIS24) April 14, 2019
Jason's Take
WWE must have given Nakamura a generous offer. I really had thought that he would make the jump back to Japan.
Chairshot Wrestling News Shuffle: News Involving Ashley Massaro, Ric Flair, NXT, and More! (5/17/19)
News involving Ashley Massaro, Ric Flair, NXT Tag Titles, and More!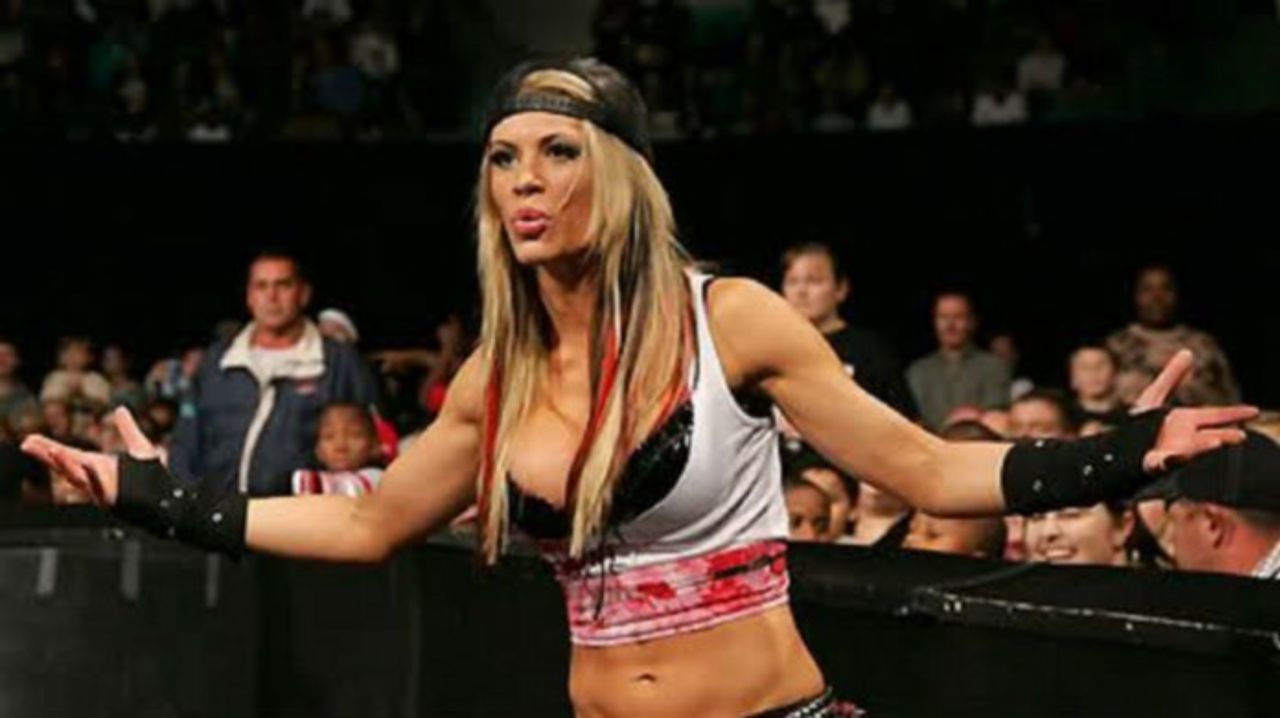 News here! News involving Ashley Massaro, Ric Flair, NXT Tag Titles, and More!


Ric Flair Medical Scare?
TMZ Sports broke news Thursday morning that Ric Flair suffered a medical emergency that they quoted as being "very serious." Later in the day, Conrad Thompson would refute that report and stated that Flair had a planned procedure, but wouldn't elaborate on any further details. TMZ Sports would post and update from Flair's wife, Wendy Barlow, and she said:
"Due to ongoing health complications, Ric was taken to the hospital and is expected to undergo a procedure tomorrow morning, after which he expects to fully recovery."
Jason's Take
It's hard to believe everything you read when it comes to wrestling, so that's why you should be reading the Chairshot everyday. We sort through the bullshit so you don't have to. On that note, hopefully things are ok with the Nature Boy. Reading news on Flair like this makes me a little nervous, especially with the medical scare he had in 2017. But it looks like even death itself taps out to the Figure Four.
Alexa Bliss Pulled From Money In The Bank
WWE Tweeted this morning that Alexa Bliss has been pulled from the Money In The Bank ladder match, and has been replaced by Nikki Cross. The reason given by WWE is that Alexa has not been medically cleared to compete. Dave Meltzer is reporting that the reason is indeed injury related, and possibly due to Alexa's concussion history.
Jason's Take
If the company was worried about her concussion history and her participating in a ladder match, why did they attempt to put her in it in the first place?
NXT Tag Titles Vacated
WWE has announced that the NXT Tag Team Championships have been vacated. This shouldn't be a surprise with the Viking Raiders being called up to the main roster. WWE's storyline reasoning is due to the controversial ending of the title match between The Viking Raiders and The Street Profits that aired on Wednesday's episode of NXT. This show was taped on Wednesday, May 1, 2019, from Winter Park, FL at the Full Sail University. William Regal will address the situation on next week's episode of NXT.
It's official: The NXT #TagTeamTitles have been vacated. #WWENXT https://t.co/jtpBO6TJ20

— WWE NXT (@WWENXT) May 16, 2019
Jason's Take
I'm not really shocked that the Viking Raiders were stripped of the titles. The real question is who the next team is that will be crowned champions? Could the Undisputed Era regain the titles?
Kurt Angle On AEW
Kurt Angle is one of the handful of wrestlers who is no stranger to leaving WWE, and re-vitalizing his career with another promotion. So, rightfully, Angle would be someone to ask on thoughts of AEW competing with WWE. Angle spoke with Wrestling Inc on Thursday, and gave some of his thoughts on AEW.
"I want the fans to be excited about it. I'm gonna tell you this though, and I don't wanna come around in five years and say 'I told you so.' Listen, WWE is the No. 1 brand and will always be No. 1…There's no way in heck anybody's gonna catch up to them. If this company… I'm not daring them, I'm just saying it's not bad to be No. 2. If you're gonna set out to be No. 1, then you're gonna spend a lot of F'n money,"
Jason's Take
WWE will always be around in some way, shape, or form. WCW Monday Nitro wasn't going to catch WWE. Paul Heyman famously said that Nitro would be dead in 3 months. While the odds will be stacked against AEW, never say never.
Ashley Massaro Passes Away At 39
In a bit of shocking news, former WWE Diva, Ashley Massaro, has passed away at 39 according to TMZ sports. Massaro was transported from her home in Suffolk County, NY to a nearby hospital where she died early Thursday morning.
Jason's Take
WOW. Only 39 years old, 3 years older than myself. Thoughts and prayers to her family in this difficult time
DeMarco's WWE Smackdown YouTube Performance Report (5/14/19)
Did the blue brand deliver on YouTube? Well…Roman did!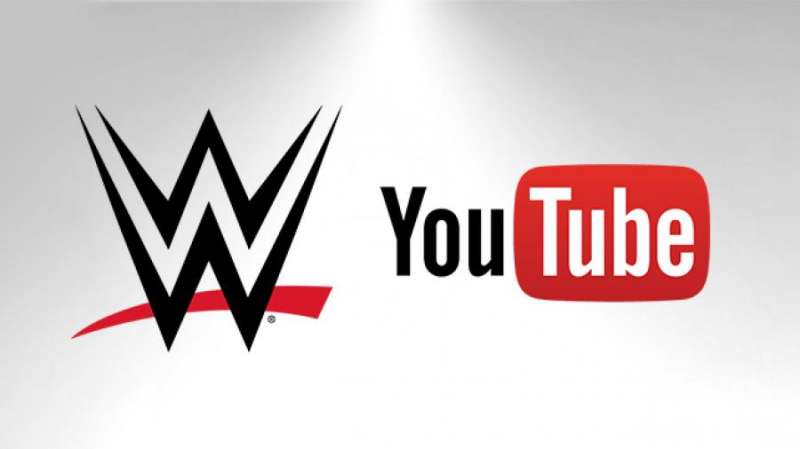 Greg DeMarco's look at the WWE Smackdown YouTube performance for the May 14th broadcast!
As we all know, social media and other outlets have become a huge means of drawing in interaction and viewers for WWE. Most people will point to television ratings like they did during the Monday Night Wars in the late 1990's, however that can be skewed with so many various means of watching today that do not include cable television. As such, YouTube has joined social media as a metric as important to WWE as television ratings (if not more). The weekly WWE Smackdown YouTube Performance Report is a look into that success metric.
As you've become accustomed to, here is this week's WWE Smackdown YouTube Performance Report, compiled overnight Wednesday night (a few hours more than  24 hours after Smackdown went off the air), for the 5/14/19 edition of WWE Smackdown:
Roman Reigns & The Usos vs. Shane McMahon, Elias, Daniel Bryan & Erick Rowan – 1.203 million views
Shane McMahon & Elias attack Roman Reigns & The Miz – 1.057 million views
Kevin Owens & Sami Zayn attack Kofi Kingston – 601k views
Becky Lynch & Charlotte Flair history/feud video package – 384k views
Finn Balor vs. Andrade vs. Ali vs. Randy Orton – 369k views
Asuka & Kairi Sane vs. Mandy Rose & Sonya Deville – 310k views
Shane McMahon makes the handicap match – 111k views
Lacey Evans promo for Money In The Bank – 82k views
Ms. Money In The Bank promo – 56k views
Aleister Black promo – 53k views
Ratings analysis appears after the ad – buy a shirt!
---
Elisa looks great in her Chairshot gear.
You can, too!
Be like Elisa and get yours at:
https://www.prowrestlingtees.com/related/thechairshot.html
---
Greg DeMarco's WWE Smackdown YouTube Ratings Analysis
No numbers comparison as I wasn't able to compile last week's videos. Roman Reigns delivered big time this week, with two videos both over a million views. Those were the only two videos to cross 1 million.
The overall views were down, much like Raw on YouTube this week. But Raw's TV ranking improved, and it was not opposed by the NBA. That said, if you're WWE you have to be happy with the performance of Kevin Owens and Kofi Kingston.
My favorite video…The IIconics on commentary!
What did the YouTube results for this week tell you?