Chairshot Wrestling News Shuffle: Sasha Banks Quitting WWE? AEW/Warner Media Update, Big E Injury and more! (4/11/19)
News Here! Sasha Banks Quitting WWE? AEW/Warner Media Update, Big E Injury and more!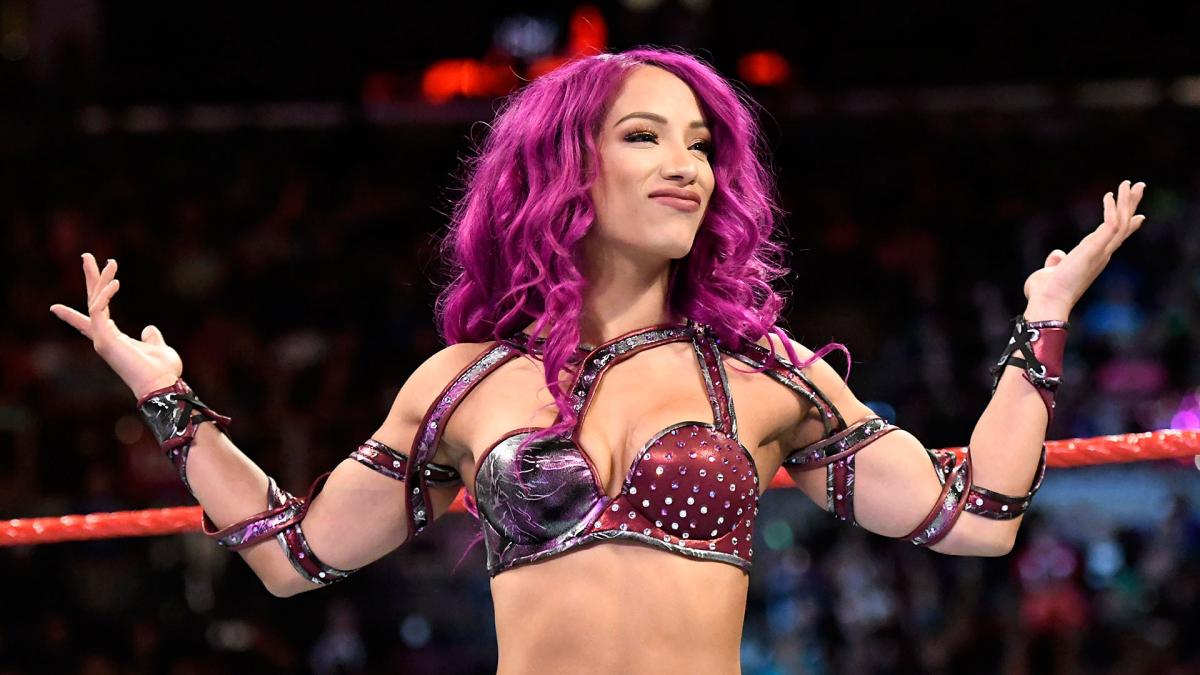 News Here! Sasha Banks Quitting WWE? AEW/Warner Media Update, Big E Injury and more!
Sasha Banks Quitting WWE?
The Boss N Hug Connection lost the women's tag team titles at WrestleMania and many fans were surprised with the loss. It turns out Sasha Banks was more than surprised. Sources within WWE have stated to Dave Meltzer that Banks felt blindsided by the title change and threatened to quit the company after the WrestleMania match. The source would go on to say that Banks felt that she and Bayley were going to be given a lengthy title reign, and that was part of the reason they were on NXT to defend their titles on all 3 brands. Meltzer said that Banks trying to quit was confirmed from his other sources, and that WWE officials gave Banks a few weeks to think it over. Many feel that her decision was rash and she will reconsider.
Jason's Take
There have been various times throughout the last year that rumors have circulated that Banks was contemplating quitting WWE. There are many options for a wrestler now besides WWE. However, I wouldn't expect Banks to end up in IMPACT or AEW. She seems financially set to just walk away.
Update On AEW/Warner Media Group
The Chairshot discussed the news of a potential AEW/Warner Media Group TV deal both in the news shuffle and a separate article. There has been some updates to the potential deal. The Fight Oracle Twitter account (the same account that originally broke the news) stated today that the company could air its episodes on Tuesday nights, and would debut in October during the same week SmackDown live debuts on FOX.
However, Dave Meltzer would state today that "as of Sunday, there was no deal. Nobody has gotten back to me if that has changed." Also, the website The Wrap had a breakdown of the potential talks, including potentially streaming shows on the Warner Media owned B/R Live.
Word is @AEWrestling will debut the same week as WWE Smackdown moving to Fox. AEW will be on Tuesdays.

— The Fight Oracle (@fightoracle) April 11, 2019
Jason's Take
There is a lot to take in with the potential TV deal for AEW. Meltzer has been considered by many to be in the back pocket of AEW, so either him denying it is a smokescreen, or a deal is yet in place. Steaming on B/R Live makes sense, and this platform did have some success streaming AAF football games during their partial season. Television will be needed for AEW to be successful. Regardless of what is happening, it's an exciting time to be an AEW fan/follower.
Big E Injured
Earlier Thursday, Big E stated he would be out of action for a bit with a torn meniscus. WWE would go on to confirm the injury report.
Making mincemeat of my meniscus
Crossbody cooked the cartilage
Bye for a bit

— Florida Man (@WWEBigE) April 11, 2019
Jason's Take
A meniscus tear is a fairly common knee injury, and the recovery time can be one-to-three months. It comes a time when the New Day are as popular as ever, but I think things will be fine, especially with the ascension of Kofi to World Champion.
Vampiro Diagnosed With Alzheimer's Disease
Current Lucha Underground commentator and former WCW star Vampiro announced today via his Facebook that he has been diagnosed with Alzheimer's Disease.
Salesforce – Enterprise Edition
Jason's Take
Here's wishing Vampiro all the best in his battle with this disease. I've watch members of my family suffer with this in my lifetime, and know that it can be a battle.
Enzo And Cass Officially Part Of ROH?
Saturday night, former WWE stars Enzo and Cass jumped the guardrail at the G1 Supercard show. Many felt that this was part of an angle, and it appears that is the case. According to a video released on Enzo's Twitter account, the team will now be known as the Free Agentz.
"YOU CAN FEEL WHEN ITS REAL" #nZo #caZXL #FREEagentZ https://t.co/mRgfwpPzUq pic.twitter.com/FEzzaZLt3D

— nZo (FKA Enzo Amore) (@real1) April 11, 2019
Jason's Take
Say what you want, but Enzo does what he can to keep himself relevant.