Chairshot Wrestling News Shuffle: Sasha Banks, RAW Ratings Low, Hardy Injured and More! (4/24/19)
News today involving Sasha Banks, RAW Ratings, Hardy Injured and more!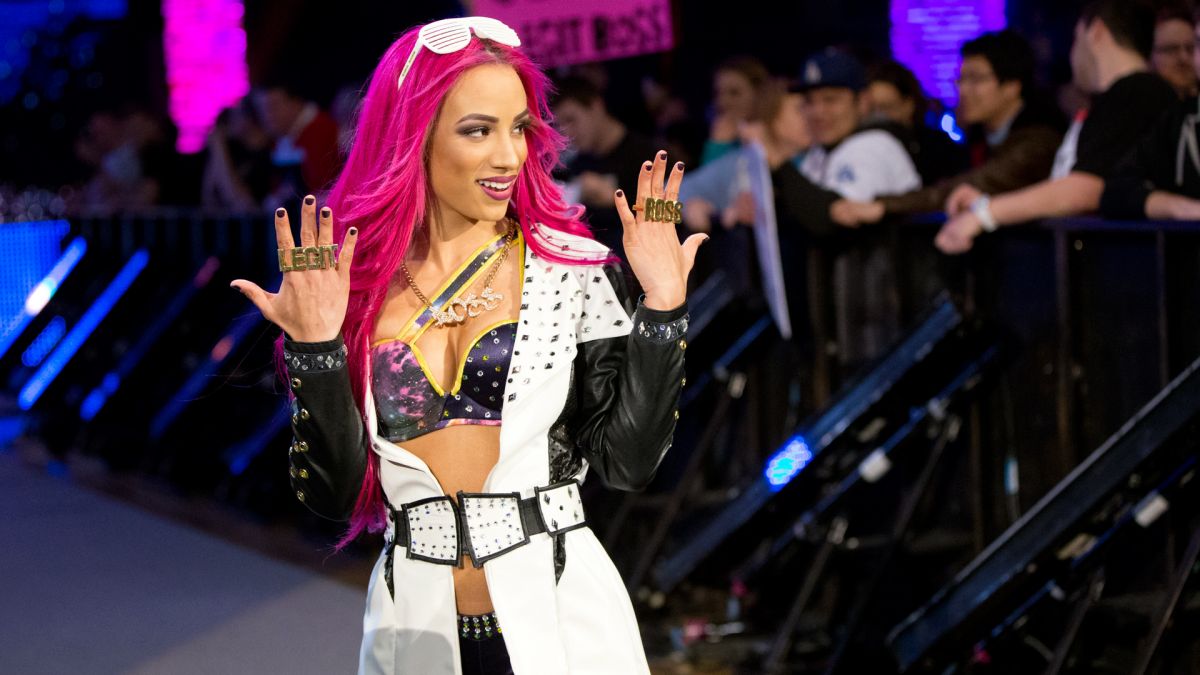 News today involving Sasha Banks, RAW Ratings, Hardy Injured and more!


Sasha Banks Done With WWE?
Unless you have been living under a rock the past few weeks, you know about issues Sasha Banks has with WWE. I've covered it in some of the news shuffles that you can read here, and here, and there have also been some great opinion pieces done by Chairshot writers Rob Bonnette, and Tom Clark. Banks has been absent from WWE TV since WrestleMania, and according to the latest edition of Wrestling Observer Radio, there are no plans for her to return. Dave Meltzer stated:
"The situation is unchanged. They are right now at a stalemate and the word is that 'if she wants to sit out the rest of her contract then she can sit out the rest of her contract. They still want her to come back. She wants things different. Whatever that difference is they haven't agreed to it because she ain't back so we'll have to see."Jason's Take

I really think Banks is overreacting. However, she has accomplished a lot in her time in WWE, and seems to be someone who could do without wrestling. Her net worth reportedly 3 million, so if she decided not to wrestle again, she should be fine.
RAW Ratings Hit Low Numbers Again
RAW has been often criticized due to the low ratings that have been occurring the past year. This week's RAW rating isn't going to help matters any. This weeks RAW drew 2,374,000 viewers, which is reportedly one of the lowest in the programs history. The hourly breakdown looks like this:
Hour 1 – 2,680,000
Hour 2 – 2,296,000
Hour 3 – 2,146,000
Jason's Take
Obviously, the superstar shake-up isn't helping ratings after one week. The scary part about Monday's ratings is the fact that the show started out strong, but lost viewers each hour. Last fall, many attributed the low ratings due to Monday Night Football. Other than the NBA Playoffs, there isn't much on TV in terms of sports right now for WWE to compete with. Poor writing? Is 3 hours too long for a show? You have to wonder if FOX isn't a bit concerned about the bill of goods they paid for in the deal to bring SmackDown Live over from USA. Two different programs, but they must be paying attention.
WWE Stars Pulled From Starrcast II
Many fans were looking forward to the Undertaker's appearance at the upcoming Starrcast II event. However, they are going to be disappointed in today's news. Both The Undertaker and Kurt Angle were pulled from the event by WWE. Conrad Thompson spoke with Sports Illustrated regarding the changes. Thompson would state:
"I was told it had gotten WWE's attention and that Vince McMahon texted The Undertaker about the appearance. 'Taker's representation, which is a company called Get Engaged, called to tell me, 'WWE says he can't do it.'?"
Jason's Take
Thompson and company had to know they were taking a gamble at signing the Undertaker to appear at Starrcast. Especially being the event is closely associated with All Elite Wrestling, even though the event is a separate entity. I was looking forward to hearing from the Undertaker during his Q&A, as he is the one wrestler fans have wanted to hear stories from for years.
Jeff Hardy Injured?
According to Wrestling Observer Radio and Dave Meltzer, Jeff Hardy was recently injured at a live event this past weekend. According to Meltzer, Hardy suffered what appeared to be a leg injury. Hardy did not work Sunday's live event, but appeared in the corner of Matt Hardy while showing a significant limp.
Jason's Take
Hear is hoping for a quick recovery for Jeff Hardy.
Ronda Rousey Unsure About WWE Future
Shortly before WrestleMania, Ronda Rousey was reportedly set to leave WWE for her "impregnation vacation." While WWE has not commented on Rousey's status, Rousey posted an update on her YouTube channel not only confirming her reported hand injury, but also the long rumor that she would be leaving the company to start a family.
"As for WWE plans in the future, we wanna have a baby first. I don't know what it's like to have a baby. I could look down at this beautiful child and be like 'f**k everything I don't care about anything else.'"
Jason's Take
Regardless of how many feel, Rousey did do a lot for the women's revolution. She had a big hand in the attention the women's division was garnering from the mainstream media. Rousey plus WWE equals money. I wouldn't be surprised if Rousey returns to WWE at some point.