Chairshot Wrestling News Shuffle: Sheamus Injured, Changes In ROH, Bully Ray, Samoa Joe and More! (4/19/19)
News Here! Sheamus Injured, Changes In ROH, Bully Ray, Samoa Joe and More!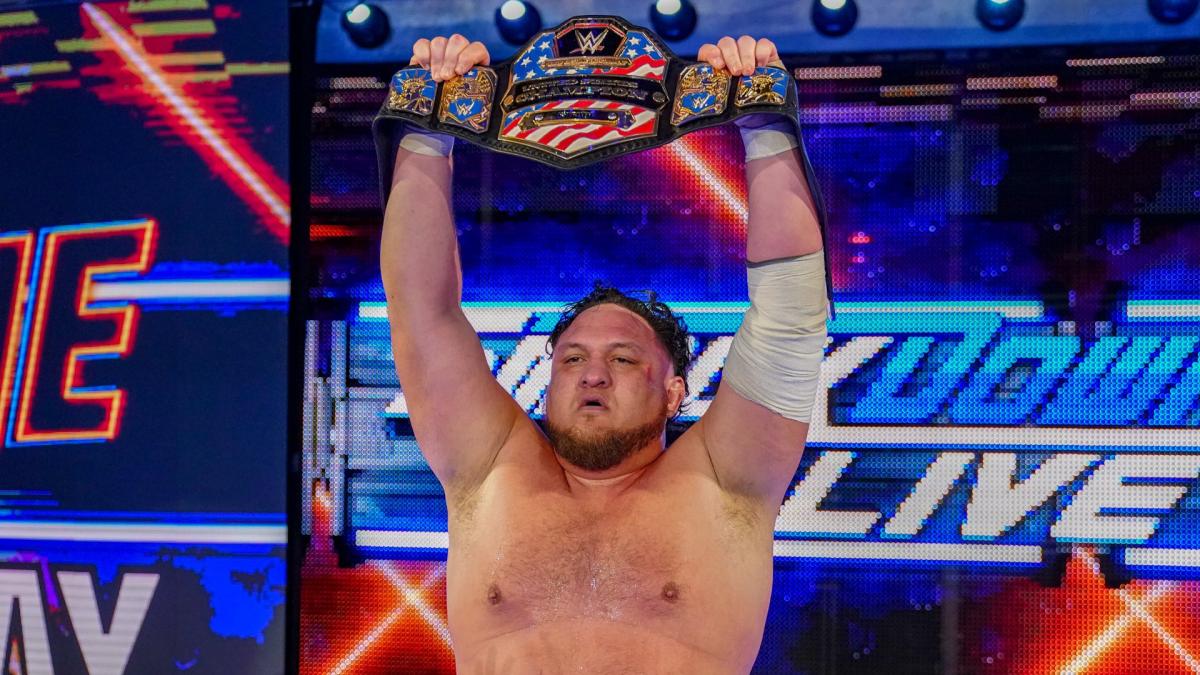 News here! Sheamus Injured, Changes In ROH, Bully Ray, Samoa Joe and More!


Impact Interested In International Star?
With the start of AEW, NJPW losing some of it's top stars, and WWE having unhappy superstars, every company seems to be doing what they can to add new talent. Impact Wrestling appears to be interested in a top international talent, Flamita, according to the latest edition of the Wrestling Observer Newsletter.
Jason's Take
Flamita is considered by many to be a very innovative wrestler and is a 3rd generation talent. Many may knock Impact Wrestling, but they do have a knack for adding a lot of top, independent talent.
Sheamus Dealing With Injury
Many stars in WWE have been battling through injuries or are on the shelf for an extended period of time. You can add Sheamus to the list that includes Nia Jax, Daniel Bryan, and Big E. According to the latest Wrestling Observer Newsletter, Sheamus reportedly is dealing with a concussion.
Jason's Take
The injury bug seems to be biting hard in WWE. The company has taken a cautious approach to concussions (Daniel Bryan, Alexa Bliss) so Sheamus may be out for some time. Here is hoping for a speedy recovery.
WWE Cracking Down On Counterfeit Merchandise
During WrestleMania weekend, there reportedly was various vendors around the MetLife Stadium area that were selling counterfeit WWE merchandise. According to PWInsider, the company was able to obtain a federal injunction to seize counterfeit merchandise. WWE will be able to prevent the distribution of any items that contain WWE names, trademarks, copyrights, etc.
Jason's Take
I would have assumed that WWE already had an injunction in place regarding counterfeit merchandise. WrestleMania season would be the time where all sorts of this type of merchandise would go for sale.
Update On Samoa Joe
The US Champion Samoa Joe was absent from both RAW and SmackDown Live this week, causing fans to question his status. According to the latest edition of Wrestling Observer Radio, Joe was absent from the superstar shake-up due to a bout of the flu. According to Meltzer, the plan is for Joe to head to the RAW brand where he will feud with Braun Strowman.
Jason's Take
Joe and Strowman should be entertaining, as their interactions when feuding with Brock Lesnar were some of the more entertaining parts of RAW a few years back.
Changes Coming To Ring Of Honor?
According to Fightful.com, Ring Of Honor appears to be undergoing some changes. The changes are to some of the behind the scenes roles in the company. Danny Cage has been let go from the company as many didn't agree with the ideas he had related to production. Joey Mercury will be taking over Cage's role. Mercury and Bully Ray have had a bigger part in creative.
Jason's Take
Bully Ray has had backstage roles in various companies dating back to his time in ECW. He does seem to have a good creative mind and hopefully this will help the direction of the ROH product.