Greg DeMarco: If I Was Betting On Dean Ambrose…
What do the betting odds tell us about the future of Dean Ambrose?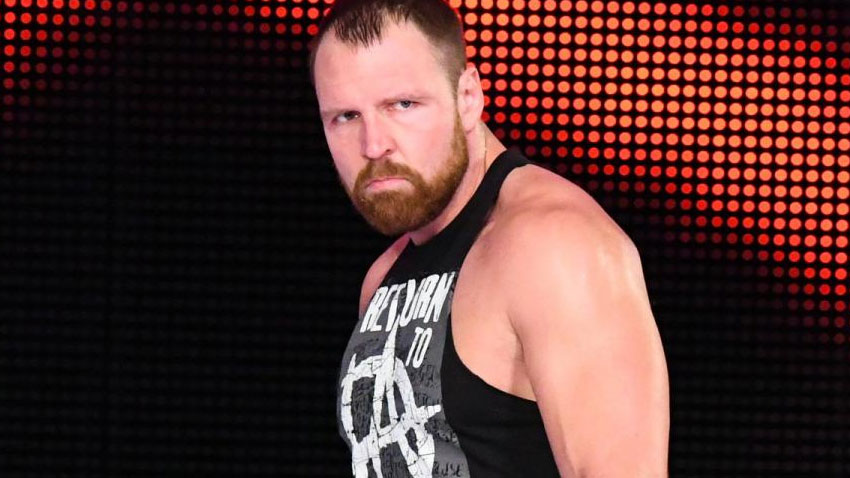 What do the betting odds tell us about the future of Dean Ambrose?
On Sunday night, we were treated to the last chapter for The Shield, in an event aptly named The Shield: Final Chapter. It was an exercise in futility for WWE fans, as it basically served as an outlet to sell two more Shield themed t-shirts, and got them all riled up for the Shield (and Dean Ambrose, of course) one…more…time.
Basically? Y'ALL GOT WORKED AGAIN! (Worked for your viewership time and spending dollars, anyway.)
The Shield is easily one of the Top 5 WWE creations of the past 10 years, and in my opinion the best stable the company ever produced. Yes, that's better than Evolution or DX, because The Shield elevated three individuals who, at the time of their debut, where nobodies to a standard WWE audience. Don't get on me about Seth Rollins as Tyler Black and Dean Ambrose as Jon Moxley—I know about those. I saw them live. But the key here is the standard WWE audience. Never forget that we aren't the target audience. We're the money marks for them!
Now as I was saying, The Shield took three wrestlers and used a gimmick trio for their debut. All three went on to become world champions, and all three finished in the Top 10 in the earnings list for multiple years. If the goal of The Shield was to turn all three into stars, then this was a smashing success. Today, one man (Seth Rollins) is the current Universal Champion, another (Roman Reigns) just got shipped to Raw after main eventing 4 straight WrestleManias (and probably narrowly missing a fifth), and the third (Dean Ambrose) is a former world champion and the most talked about wrestler in the business today. That's a damn good success rate!
Now that their final-really-last-ending-finale-showdown with Baron Corbin (who sucks), Bobby Lashley, and Drew McIntyre is over, we can look to the future for all three men. Seth Rollins' future is easy, he's the Universal Champion and taking the lead on Raw. Roman Reigns' future is equally easy. He's the "biggest acquisition in Smackdown history" and is likely to be WWE Champion by the end of 2019.
For Dean Ambrose, the future appears to be far less certain. He seems to be done with WWE for now, and that leaves the internet world guessing. And when there's an opportunity to guess, there's an opportunity to bet—I usually hit Sports Betting Dime to see what the odds are for these things.
SBD sets the odds at 1/6 (-600) that Dean Ambrose is leaving the WWE at the end of April. An April departure was announced in January, and while he was still being hyped for some post-Mania events, they were all still in April. As any contract lawyer could tell you, it makes as much sense that Ambrose's WWE deal would expire at the end of a specific month as after a specific show. Some theorized that his rumored departure was just a guise setting up something bigger, but our oddsmakers believe it's highly likely that April marks the end of the Ambrose era, at least for the time being. Many expect to see him take his talents to All Elite Wrestling, which reportedly offered him a massive $6 million deal.
Now we have no way of confirming that lucrative figure from AEW, but we know the group fronted by The Elite has money to spend, and outside of CM Punk (who might be interested now more than ever), no name would draw more eyeballs to the fledgling company than Dean Ambrose (or Jon Moxley, as would likely be the case).
All Elite Wrestling actually offers some other benefits outside of money that Dean Ambrose would like: Creative Freedom and Reduced Schedule.
The creative freedom seems obvious, as his character is one that seemingly succeed in a less scripted environment, where word choice isn't scrutinized and the performer is trusted to hold of the direction for their character.
However, don't sneeze at the reduced schedule. If AEW airs live on a weekly basis (I think it settles into more of an alternating schedule of live and taped), and has a handful of live "major" events per year, you're looking at around 60 dates per year—and that's if he works every week of TV (he shouldn't). If they alternate the TV schedule like I said, now you're looking at approximately 34 dates per year. Both of these numbers are assuming 8 special events per year which is purely a "guesstimate." But it helps set the table.
For WWE, you're looking at around 240-260 dates per year, which is more than 4 times the highest AEW estimate I could develop. That's a huge benefit for a talent like Dean Ambrose, who had an entire WWE Network special where he talks about the road breaking him down.
The title of this article is "If I'm Betting On Dean Ambrose…" and if I was (I'm not), I would still bet on a WWE return. I've used #Houston2020 a few times, as I think it makes perfect sense for Dean Ambrose to take his time off and be a surprise entrant (and winner) in the 2020 Royal Rumble match. Imagine if Dean Ambrose was the Royal Rumble winner and faced with the following choices for his WrestleMania 36 opponent: Universal Champion Seth Rollins or WWE Champion Roman Reigns. Could we see Winner Take All, Part 2?
Save for that last part, I can see Dean Ambrose actually having this agreement in place with WWE. At the very least, WWE can freeze his contract for 9 months, while still paying him. I can't imagine a world where they don't. They've done it to others (Rey Mysterio, Neville, and would do it to Sasha Banks), and it benefits them to pay Ambrose to sit at home and not work for the perceived competition. Letting him go is great for the business as a whole, but not a good business move for WWE.
Dean Ambrose leaving WWE and showing up at Double Or Nothing, Fyter Fest, or Fight For The Fallen sounds great. But we all have tons of ideas that sound great and never come to fruition. While you never say never in this crazy world of wrestling, when it comes to Dean Ambrose's next in-ring move I am saying "See you in Houston!"
Greg DeMarco's Three Stars Of The Night: WWE Smackdown (5/14/19)
They had Kayla Braxton interview Lars Sullivan. Really.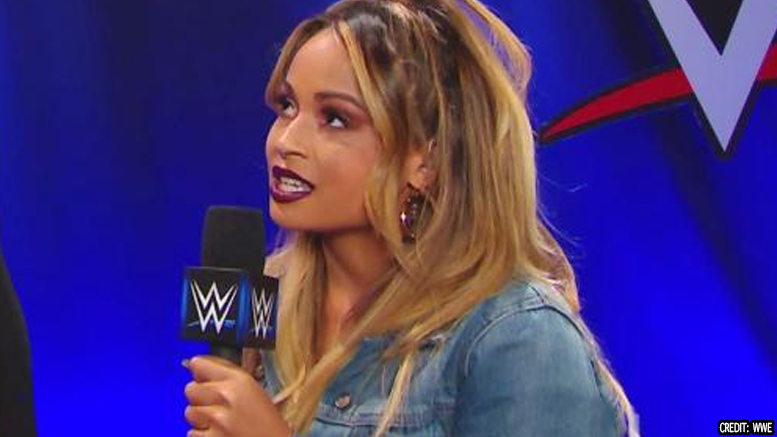 WWE Smackdown is in London this week, and it's the go home SD Live for Money In The Bank. Who stood out?
WWE Money In The Bank is on the horizon, and the WWE Smackdown side takes it home in dramatic fashion. Who delivered big performances this week?
The Third Star for WWE Raw: Andrade
Andrade is the man. Seriously, he's taken tranquilo to the main shows in WWE, and it shows in such a good way. I still wish he was on Raw where he'd be given more opportunity, but he still makes the most out of each moment. Despite the "tranquilo" attitude I referred to, every thing he does actually has far more intensity than almost anyone else not named Brock Lesnar, Drew McIntyre, or Roman Reigns. Traditional thinking means a win here won't lead to a Money In The Bank briefcase retrieval, but if I was booking the show he'd leave Money In The Bank with the WWE Championship.
---
Elisa looks great in her Chairshot gear.
You can, too!
Be like Elisa and get yours at:
https://www.prowrestlingtees.com/related/thechairshot.html
---
The Second Star: Kayla Braxton
These assholes had Kayla Braxton, a mixed-race female, interview Lars Sullivan? LARS SULLIVAN? I don't know what idiot made that decision, but they need some special training of their own. Kayla, of course, handled it like the true professional she is. But I'm biased, because I love Kayla Braxton.
---
Must Listen:
Greg DeMarco Show: Who Should Win and Who Will Win at Money In The Bank

---
The First Star for WWE Smackdown: Kevin Owens
I am so glad Kevin Owens didn't stay babyface for long. He's more than a natural heel–he's a spectacular heel. He told the truth to Kofi ("reality begins…reality ends this Sunday") and it worked. He answered Kofi's babyface challenge, but walked away multiple times, which was long enough to make Sami Zayn's attack unpredictable. He's fat, looks dirty, and wrestles in a t-shirt. But he's so good while doing it. Kevin Owens is the heel we all need, in an era where it's hard to be a true heel.
---
Who are your Three Stars of WWE Raw?
Comment on social media @ChairshotGreg, @theCHAIRSHOTcom,
and use the hashtag #UseYourHead!
---
In hockey, a game's "Three Stars Of The Night" represent the top three performers of the night. For more clarification, I defer to this Pittsburgh Gazette explanation:
"The tradition dates to the 1936-37 season, when Imperial Oil became the principal sponsor of Hockey Night in Canada radio broadcasts and was seeking a way to promote one of its products, Three Star gasoline. The idea of doing so by selecting the top three performers in a particular game purportedly came from a Canadian advertising agency.
Many clubs do recognize the player with the most three-star selections with an award or trophy, usually in conjunction with a corporate sponsorship, at the end of the season (or sometimes, each month). All six Canadian franchises, for example, have an affiliation with a well-known brewery.
The NHL keeps track of its own Three Stars Of The Night selections, but that is done on a league-wide basis. The league employs a system that awards 30 points to a first star, 20 to a second star and 10 to a third – a running total can be found on the league's website – but it does not present an award based on them."
In hockey tradition, the first star represents the best of the three, but all three are considered to be receiving a high honor.
DeMarco's WWE Raw YouTube Performance Report (5/13/19)
An interesting split in the Raw YouTube numbers this week. Quite top heavy…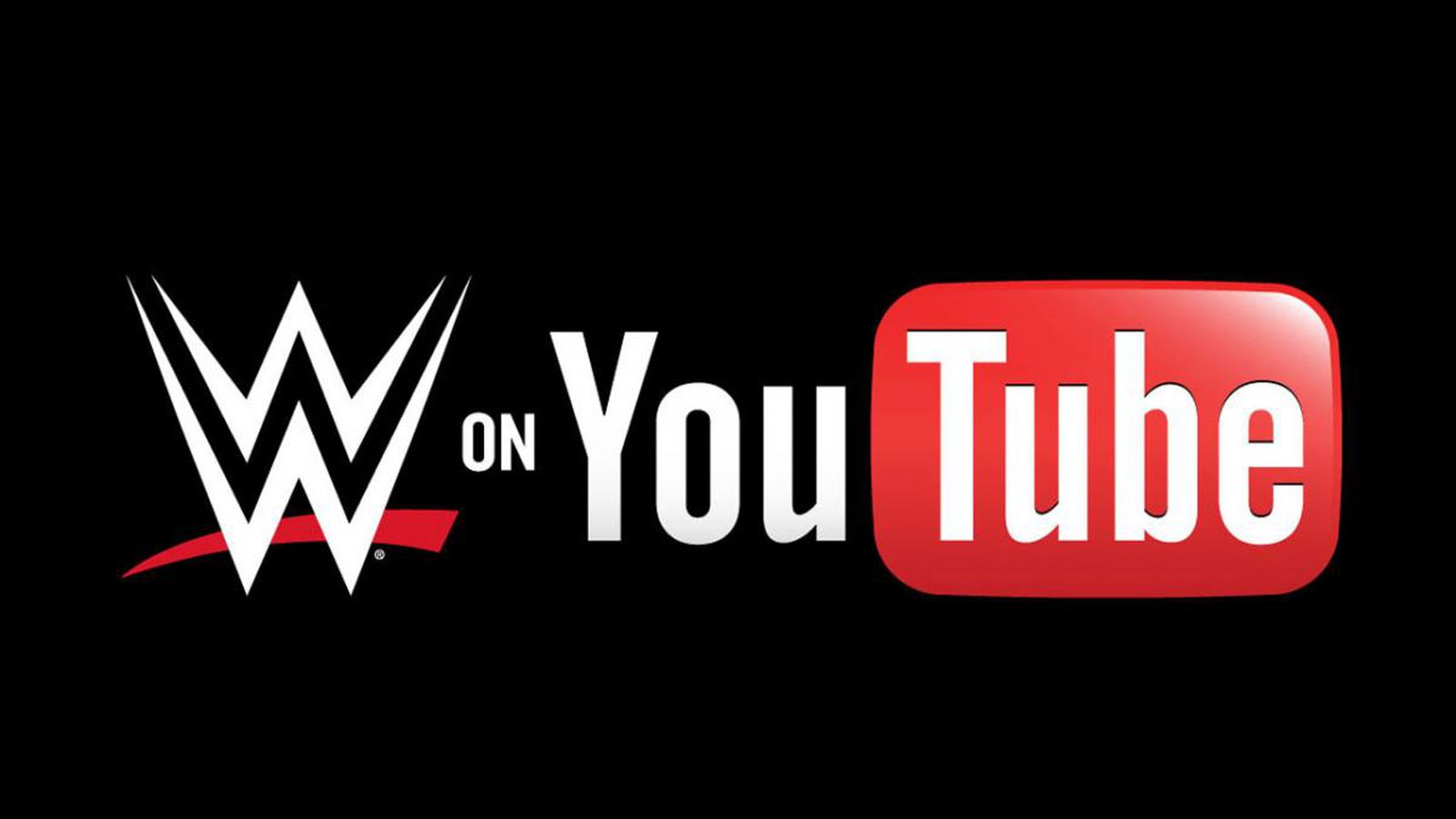 Greg DeMarco's look at the WWE Raw YouTube performance for the May 13th broadcast!
As we all know, social media and other outlets have become a huge means of drawing in interaction and viewers for WWE. Most people will point to television ratings like they did during the Monday Night Wars in the late 1990's, however that can be skewed with so many various means of watching today that do not include cable television. As such, YouTube has joined social media as a metric as important to WWE as television ratings (if not more). The weekly WWE Raw YouTube Performance Report is a look into that success metric.
As you've become accustomed to, here is this week's WWE RAW YouTube Performance Report, compiled mid-day Wednesday (approximately 36 hours after Raw went off the air), for the 5/13/19 edition of WWE Raw:
Bray Wyatt's 'Dark Secret' Revelation – 2.039 million views
Roman Reigns & The Miz vs. Bobby Lashley & Elias – 1.541 million views
Becky Lynch, Charlotte Flair & Lacey Evans Double Contract Signing – 1.002 million views
Rey Mysterio vs. Cesaro – 851k views
Braun Strowman vs. Sami Zayn – 764k views views
Roman Reigns on MizTV – 531k views
Nikki Cross Backstage Promo With Alexa Bliss – 327k views
Natalya vs. Dana Brooke vs. Nikki Cross vs. Natalya – 273k views
Video Package for Seth Rollins vs. AJ Styles – 254k views
Ricochet vs. Baron Corbin – 194k views
Apollo Crews vs. Mojo Rawley – 170k views
Seth Rollins Backstage 'Backbone' Promo – 164k views
Cesaro Questions Rey Mysterio About Dominick – 158k views
Braun Strowman vs. Sami Zayn Falls Count Anywhere announcement – 132k views
Samoa Joe Promo On Dominick – 94k views
AJ Styles Backstage 'Bold Statement' Promo – 79k views
The Revival Promo on The Usos – 75k views
Ratings analysis appears after the ad – buy a shirt!
---
Elisa looks great in her Chairshot gear.
You can, too!
Be like Elisa and get yours at:
https://www.prowrestlingtees.com/related/thechairshot.html
---
Greg DeMarco's WWE Raw YouTube Ratings Analysis
Let's take a look at the numerical analysis!
5/13 edition of Raw: 8.648 million total views across 16 videos
5/6 edition of Raw: 10.024 million total views across 17 videos

14% decrease for this week over last week

5/13 Top 5: 6.197 million views
5/6 Top 5: 5.633 million views

10% increase over last week

5/13 average: 508k views
5/6 average: 589k views

14% decrease over last week
Interesting results this week for Raw. Let's start at the top: three videos above a million views, including Bray Wyatt passing 2 million views The Top 5 videos for Raw topped 6 million views total, a 10% increase over last week. Some of the usual suspects like Roman Reigns, Bray Wyatt, and Becky Lynch. We also see Cesaro coming in at #4, and other stars being elevated by the "backbone" stars like Lacey Evans, the aforementioned Cesaro (thanks to Rey Mysterio), Sami Zayn, and The Miz.
So the Raw Top 5 did so well, but we saw overall decreases in the YouTube views. Why? Because the bottom videos did not perform well compared to recent weeks. The #5 video this week was over 100k views lower than last week, and that trend continued. Just to take a few random snapshots: this week's #7 pulled in half of the eyeballs as last week's; #10 was less than half of last week's, etc.
But that above paragraph makes sense. Raw's TV rating was impacted by NBA basketball last week. Thanks to that, the YouTube views went up, so the "lower level" videos were more important as fans got caught up. With no NBA competition, Raw's occupied the Top 3 spots for Monday on cable, so this week as many people didn't need YouTube to find out what happened.
Two big shockers to me:
Cesaro in the Top 5. Even if it's due to Rey Mysterio, that's why it's called "getting the rub."
Such low views for the promos/videos for Seth Rollins vs. AJ Styles
My favorite video…Dana Brooke reaching for that brass ring!
What did the YouTube results for this week tell you?