Elisa Maria's WWE Superstar Shake-Up Predictions
Do you agree with Elisa's predictions?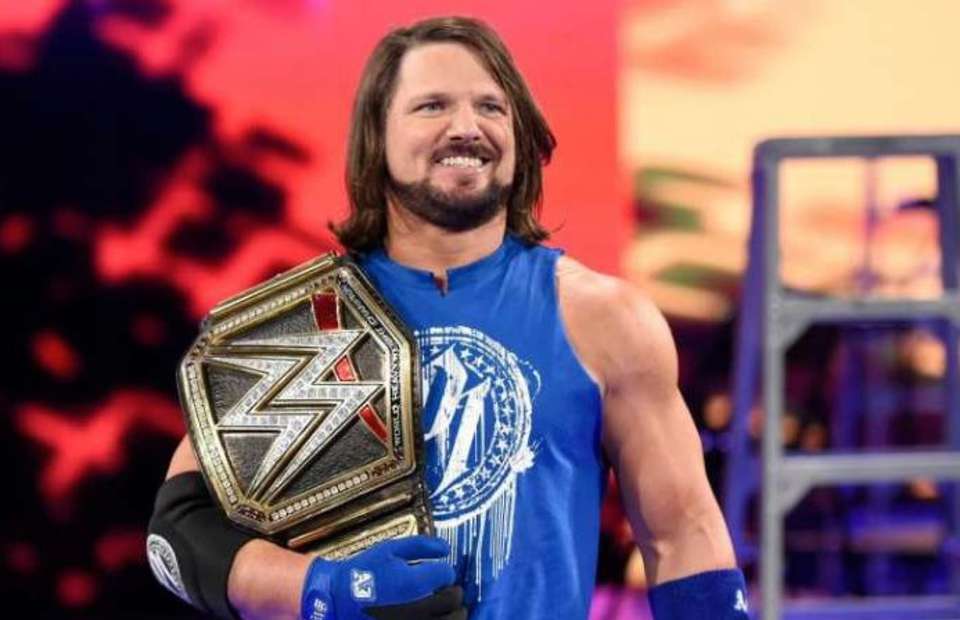 Elisa Maria makes her predictions for what could be the most important Superstar Shake-Up in WWE history thanks to the FOX TV deal.
The time has come for the WWE to host one its biggest events of the year and it is the – 2019 Superstar Shakeup. What once was called the WWE draft, these past two years, WWE has moved away from that terminology and instead referred to it as the Superstar Shakeup, which basically is a set of roster moves and trades between the Raw and Smackdown brand with NXT possible call ups, that the WWE does not need to explain. It is essentially supposed to provide a boost in both Raw and Smackdown view ship ratings.
This year proves to be essential that WWE makes the right moves as the Smackdown will be on FOX this October and the pressure is on to make this deal work. WWE cannot do what it did last year by overloading the Raw and Smackdown brands with a bunch of mid-card superstars that now they cannot even provide proper bookings or storylines for, which then leads to unexplained releases. It is important to for the WWE to make sure both brands what it need, and they might need to listen to the fans on this one. So let's examine my predictions as to which stars should go to which brands.
Roster moves after the ad–buy a shirt!
---
Elisa looks great in her Chairshot t-shirts.
You can too!
Get yours at https://www.prowrestlingtees.com/related/thechairshot.html
---
Moving to Smackdown in the WWE Superstar Shake-Up
Finn Balor
I honestly do not care what anyone feels about this one but you have to admit if there is a star that fits the Smackdown brand, it is this guy right here. If you want even more proof than that, just look back at the past year and see the trend in which Smackdown has been booking its matches, pushing on stars like Daniel Bryan, AJ Styles, Mustafa Ali and now Kofi Kingston. He is just the right fit. WWE creative team has failed horribly in maximizing his unlimited potential on Raw and has been stuck on midcard feuds often for months at a time.
Moving Finn Balor to Smackdown could really benefit him in moving up in Ranks for a brand that values more quality in-ring work than Raw. He could begin fresh feuds with Superstars like Daniel Bryan, and even Kofi Kingston if given the opportunity. This could a potential career refresher for him and not to mention that he is top five is the most selling merchandise in WWE. There is no possible negative reason to not make this move what so ever.
Brock Lesnar
As much as I do not really want this to happen, FOX has already asked for either Brock Lesnar or Ronda Rousey to be on the blue brand and what makes me more convinced that this could happen is that FOX is already promoting Brock. The most obvious reason why this could be a smart business move is that Lesnar already has ties with FOX when he was with UFC and of course, WWE wants to stack Smackdown as "the brand". This makes sense but my fear is that he will gain and hold on to a title for months without even defending it, which will take away from opportunities for up and coming superstars.
Bray Wyatt
Let's face it, Bray has most of his success when he was with Smackdown, where he held the WWE championship in 2017. Ever since getting pushed to Raw, he has been horribly booked. Again, Smackdown has proven to utilize more their talents than Raw. Wyatt is an extremely talented star who can thrive as either a heel or a babyface, but WWE needs to let him start anew on a different show with new rivalries and fresh storyline opportunities. He isn't going to get that on Raw.
Sasha Banks, Bayley, and Nia Jax
The issue with the women's division is not only has the division become somewhat stale with the exception of Ronda, Charlotte and Becky, but you have talents staying on a certain brand for a long period of time. Even though there have been reports of Sasha trying to quit the WWE and Bayley having similar frustrations with WWE creative team, this move for them with help them gain a fresh start in a brand that is more likely willing to give more opportunities than the Raw brand. Not to mention, Smackdown women's seems to be lacking in bookings lately and this could help the division get better. I also think Nia Jax, who is currently out for double knee surgery, should be moved to this brand. She can provide something different, a force of dominance whenever she returns back to the ring.
Roman Reigns
If WWE does not move Brock Lesnar or Ronda Rousey to Smackdown, then Roman just might be the person to move to provide the blue brand the force and leadership that it will need heading into the FOX deal. I do not see anything for Roman in Raw unless you have him feud with Seth Rollins for the title but I do believe that is something I rather not see now and more towards SummerSlam if the WWE creative team writes this one correctly. Also, it could provide him a fresh start in the blue brand.
---
Read: Greg DeMarco's Top 10 WWE Superstar Shake-Up Moves
---
Moving to Raw in the WWE Superstar Shake-Up
Samoa Joe
If Finn Balor makes the transition to the blue brand, then it only makes sense to send Samoa Joe to Raw. It does not make sense to have both Intercontinental and U.S Championship belts in the same brand, WWE will not allow that to happen. Joe is a monstrous champion and will be better suited to RAW where he can face Superstars like Braun Strowman.
The Miz
The Miz has been transitioning back and forth between brands for the past three years but I think he should go back to the Raw brand, and my reasoning for this is not only he brings a hell of a lot of marketing with him but Raw has been growing stale in its upper mid and main even card scenes as of late. He has shown that he is able to be successful both a heel and babyface with his recent booking with Shane McMahon. He is just an overall well rounded superstar. I felt Raw did better when he was in their brand. For me, this move makes sense.
Naomi
With both brands suffering from stale women's division in large part as mentioned earlier, Becky, Carmella and Naomi have spent for the past three years or so on the blue brand while Nia Jax, Sasha and Bayley remained on Raw. Even though, Naomi has gotten her success on Smackdown with being a two time champion, WWE has booked her horribly ever since. Naomi remains one of WWE's most popular and most talented female stars, and moving her to Raw for the first time in three years could create some fresh new feud opportunities in the women's division, which it badly needs.
The Usos
You cannot deny there is an imbalance between Raw and SmackDown's tag team division. On one side, the blue brand has most of WWE's best tag teams, including the Usos, The New Day and The Bar. On the other side, Raw features mostly lower card teams, like The Ascension, or randomly thrown together duos such as Chad Gable and Bobby Roode. Something clearly needs to be done to fix that, and there are two options here: Send either the Usos or The New Day to Raw. Perhaps the Usos are the better option here given that they've been on SmackDown since the brand split return three years ago and a move to Raw would allow Jimmy Uso to remain on the same brand as his wife Naomi if and when she switches shows as well.
The Usos have already solidified themselves as one of the greatest tag teams ever and could further improve their resume by running the tag team division on Raw, which desperately needs a tag team of its caliber. With the Usos dropping the SmackDown Tag Team Titles just this week, WWE should do everything in its power to ensure that they become the centerpiece of Raw's currently lackluster tag team division. Of course, sending The New Day, WWE's most popular tag team and top selling merchandise seller to Monday nights wouldn't be a bad idea either.
AJ Styles
I expect that WWE will shift at least a few of Raw's top talents over to SmackDown for the blue brand's move to FOX, so Raw will need a major star or two in return. It doesn't get any bigger than Styles in my opinion as he is arguably WWE's most well-rounded star and top merchandise seller and a star who is capable of carrying Raw's main event picture both in the ring and on the microphone. While there's nothing really wrong with keeping Styles on SmackDown, he's accomplished virtually everything he can there, including a pair of lengthy WWE Championship reigns and a resume filled with impressive matches.
Moving a star as big as AJ Styles to another brand would undoubtedly freshen up Raw's main event scene, which has gotten to be incredibly stale over the past several months. WWE can only do so many different storylines of feuds between stars like Drew McIntyre, Finn Balor, Seth Rollins, Bobby Lashley, Roman Reigns and Baron Corbin before they get incredibly stale, and the red brand is now well past this point.
King's WrestleMania Rewind: Eddie Guerrero vs. Rey Mysterio (WrestleMania 21)
In the next WrestleMania Rewind, Chris King takes us back to WWE WrestleMania 21, and Rey Mysterio vs Eddie Guerrero in a battle of tag team champions!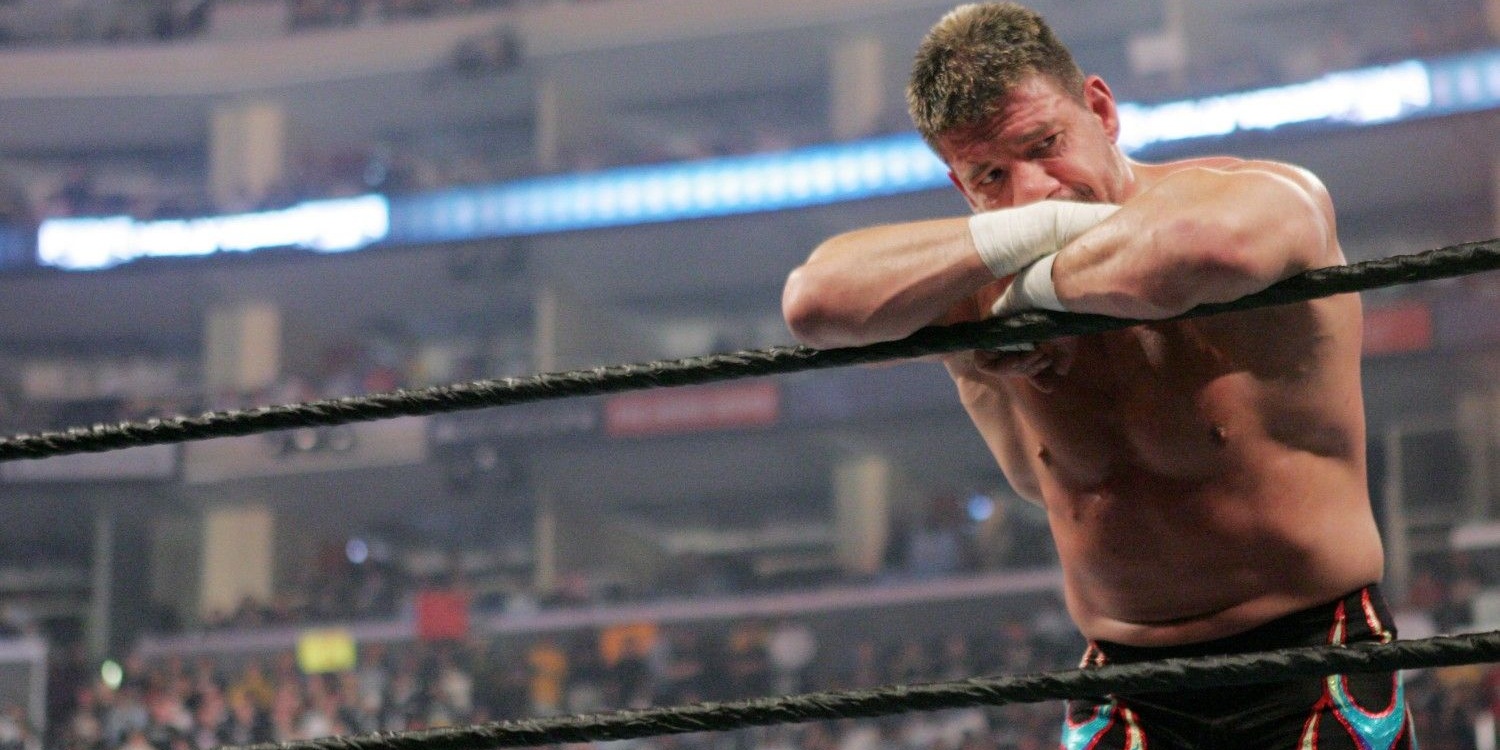 In the next WrestleMania Rewind, Chris King takes us back to WWE WrestleMania 21, and Rey Mysterio vs Eddie Guerrero in a battle of tag team champions!
Chris King is back with his third edition of WrestleMania Rewind. This week he's bringing us back to some 'Latino Heat.' We're rolling back to WrestleMania 21 where Eddie Guerrero faced longtime friend and rival Rey Mysterio.
This would be Guerrero's last Mania match caused by his unfortunate death. Over on SmackDown, Mysterio and Guerrero would become the tag team champions at No Way Out where they defeated MNM.
Chavo Guerrero would get into the head of Latino Heat by making him believe Mysterio was trying one-up his tag team partner. Chavo went as far as to tell his uncle to stop using the Guerrero name.
Guerrero would finally give in to his nephew's manipulation and went on to challenge Mysterio to a one-on-one match at WrestleMania 21. I For the first time in history, both tag team champions would face each other. Guerrero vs. Mysterio was the first match on the stacked card. Both partners threw everything at each other including the kitchen sink in a battle of one-up-manship.  In an incredible high-octane match that saw both superstars delivering counter for counter, Mysterio pulled off the win with a surprise pin roll up.
A few months later, what once was a friendly battle turned into a nasty fight involving the custody of Mysterio's real-life son Dominik Mysterio. After several torturous weeks, both former tag team champions would face off in a ladder match with the custody of Dominick on the line. I forgot how amazing this rivalry was and it's definitely worth a watch. Sadly, we would lose Latino Heat in November of 2005. There will never be another Eddie Guerrero. Viva La Raza!
King's WrestleMania Rewind: Stone Cold VS. Scott Hall (WrestleMania X8)
Chris King is back with another WrestleMania Rewind, looking at the NWO's Scott Hall battling Stone Cold Steve Austin at WWE WrestleMania X8 from Toronto!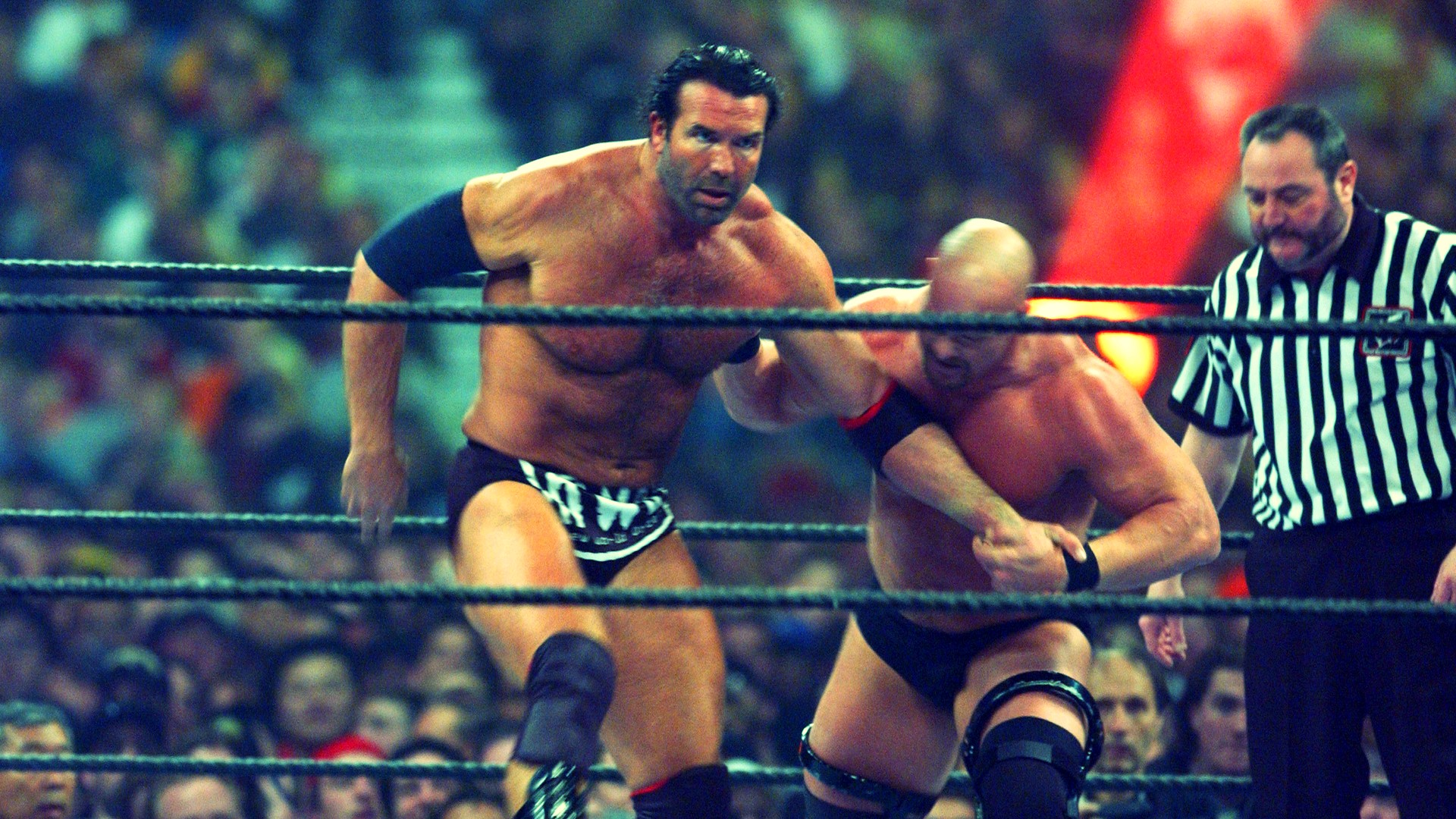 Chris King is back with another WrestleMania Rewind, looking at the NWO's Scott Hall battling Stone Cold Steve Austin at WWE WrestleMania X8 from Toronto!
Chris King is back this week with another edition of WrestleMania Rewind, where he is rewatching all the past Mania matches and feuds. This week you're in for a treat as we look back at 'Stone Cold' Steve Austin vs. Scott Hall at WrestleMania X8.
In late 2001, Vince McMahon bought out his competition WCW and acquired the rights to a plethora of talent including Booker T, Eddie Guerrero, Chris Benoit, and the iconic trio known as NWO. Hulk Hogan; Kevin Nash, and Scott Hall were hell raisers, and what better way to make a name for yourself than take out the two top superstars in the WWE The Rock, and Stone Cold?
The NWO cost Austin his chance at becoming the Undisputed Champion at No Way Out during his match with Chris Jericho. Adding insult to injury, the NWO spray-painted 'The Texas Rattlesnake' with their brand logo just like they did in WCW. As you can imagine, Austin was pissed and out for revenge against the group and primarily Scott Hall.
Hall would challenge Stone Cold to a match at WrestleMania 18. Both superstars beat the living hell out of each other leading up to this highly-anticipated match for who runs the WWE.
The glass broke and Stone Cold made his iconic entrance, and black and white NWO covered Halls' entrance alongside Kevin Nash. With the odds stacked against 'The Toughest S.O.B' could Austin or NWO prove their dominance? Sadly the NWO  broke up that very night when Hulk Hogan came to the aid of his adversary The Rock after their 'iconic' dream match. Stone Cold would ensure the victory with the Stunner. Hall would perform an Oscar-worthy sell over the finisher.
What a time to be a wrestling fan in the 2000s when nothing was impossible for WWE. Who would've thought WCW would go out of business and Hogan would make his long-awaited return to WWE?