Elisa: The Rise Of Irish Wrestling
The last two matches at WrestleMania 35 were won by Irish wrestlers–see the rise of this region here!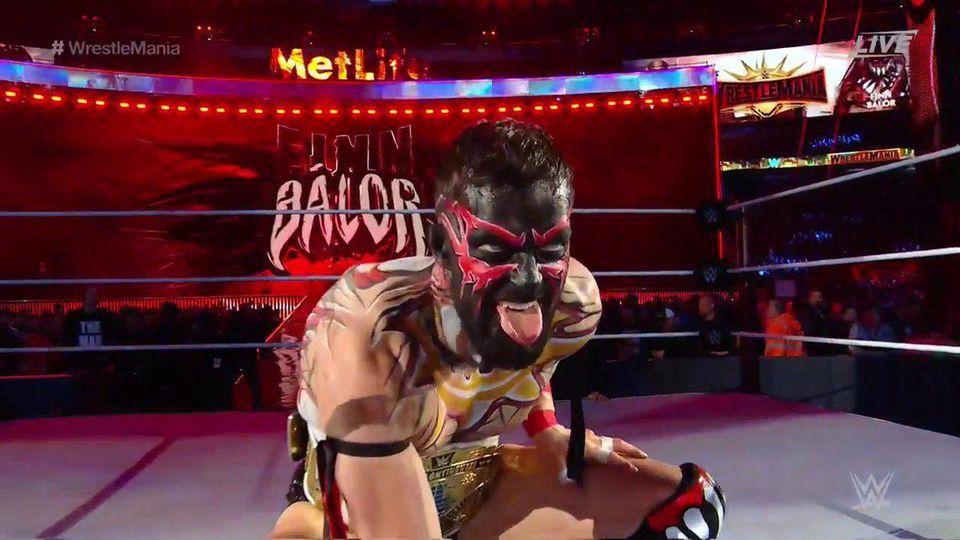 After Irish wrestlers win the final two matches at WWE WrestleMania 35, Elisa takes a look at the rise of Irish wrestling as a whole.
I personally wanted to write this article to honor the Irish Wrestlers and trainers that have helped Irish wrestling grow into something more tremendous than I believe anyone could have ever imagined. But you cannot discuss the rise of Irish wrestlers in the WWE without discussing independent wrestling scene. What I mean is more specifically, Dublin-based wrestling company 'Over the Top Wrestling' or what we famously know it as OTT. OTT has become one of the hottest independent wrestling promotions in the world in recent months and it continues to grow into this huge spectacle that rivals all Indy wrestling.
It wasn't so long ago that the idea of hearing an Irish accent in the super-charged, trash-talking world of WWE might seem a bit far-fetched. Pre-Conor McGregor in the UFC, the masters of verbal put-downs were predominantly American wrestling icons such as Ric Flair, The Rock and 'Stone Cold' Steve Austin. But much has changed in recent years. The likes of Sheamus, Finn Balor, Becky Lynch and Jordan Devlin have broken the mold by establishing themselves as major stars in NXT and the WWE while inspiring a new generation of young Irish wrestlers in the process.
The stepping stones to international stardom can now be found in Dublin. Having spent several years performing all over the world as 'Luther Ward', Dubliner Joe Cabray formed OTT with the aim of offering Irish fans a viable wrestling show that could compete with the level of independent wrestling he had experienced in more established markets like the UK, Japan and Germany.
What is happening now is a far-cry from when Joe and others were starting out in Ireland in the early 2000s. Since 2014, OTT has built an audience while regularly running shows at the Tivoli Theatre in Dublin, and in the last two years they have attracted audiences of over 2,000 for several shows at the National Stadium on the South Circular Road.
The quality of storytelling in OTT's hype packages and the production of their live shows is continuing to improve as their audience grows, and this is all built upon a high-level in-ring product that features the best of the Irish talent mixed with top names from the international independent wrestling scene. Cabray is a big believer in developing a wrestling product that caters not only to the loyal, hardcore fan base but also those less familiar with wrestling who might not be interested in the physical aspect, but find more appeal in the theatrical elements of pro-wrestling.
Recently, OTT hosted ScrapperMania, which was INSANE to say the least and featured probably the biggest match in OTT history, Jordan Devlin vs. Walter for the OTT World Championship. The buildup and storytelling to this match was amazing and saw the classic David vs. Goliath theme match in hopes the good would overthrow the evil and it did in true Irish fashion. When Jordan Devlin pinned Walter to win the OTT championship, the crowd reaction was something you never saw before. And because of independent wrestling such as OTT, we see the rise of Irish superstars make a mark in the WWE history.
Not convinced? Well let's list some of the greatest Irish wrestlers that came from the Indies.
---
Elisa looks great in her Chairshot t-shirts.
You can too!
Get yours:
https://www.prowrestlingtees.com/related/thechairshot.html
---
Sheamus
When you think about a successful Irish wrestler, it is impossible not to think about Sheamus. The Irish wrestler started out in ECW and made his way to Raw and Smackdown later. He has held numerous titles over the years and even defeated Daniel Bryan at WrestleMania in only 18 seconds! The only real negative surrounding Sheamus' career is poor booking. Of course, this is not due to Sheamus, but more the WWE wasting this amazing man's talent at times. Fortunately, he is now enjoying great success with tag team partner Cesaro, since the Bar is one of the more exhilarating tag teams on the Smackdown roster. You cannot argue the fact he is on the list of one of the best Irish wrestlers of all time.
Dave Finlay
Another wrestler known for his hard work and his storytelling ability is Dave Finlay. While you might remember him as "the man with the leprechaun," Finlay is much more than that. Finlay has an impressive track record spanning back thirty years before he joined the WWE. He played a prominent role in WCW and even trained Kurt Angle and CM Punk. He was also in many Money in the Bank Ladder Matches. Nowadays, Finlay is no longer an active wrestler, but this does not mean he said goodbye to it. Currently, Finlay is working as an agent and producer for the WWE.
Finn Balor
One of the most successful wrestlers today is undoubtedly Finn Balor. Finn is one of the main attractions on Monday Night Raw, but his success extends much further than the WWE. Finn Balor has quite the impressive background in the Indies; this includes time as a tope star in New Japan Pro Wrestling. However, Balor also created his own wrestling promotion at one point; this happened just before he conquered a spot on the prestigious roster of New Japan, where he won multiple titles and created the famous Bullet Club. His extensive indie career including OTT and ICW has certainly helped to shape the wrestler we see in him today. He is the first WWE Universal Champion, who unfortunately had to relinquish the title in less than 24 hours due to injury and now a two time Intercontinental Champion. His worth ethnic, charity work, dedication and message of the Balor Club has given a positive message to the WWE and the WWE Universe. I am 110% certain that his legacy is already cemented into the history books in the WWE. I am hoping to see another WWE Universal or heavyweight championship reign in the midst for the future.
Becky Lynch
While we are talking about epic Irish wrestlers, we cannot forget to mention the Irish Lasskicker Becky Lynch. Like most female wrestlers who manage to earn a spot in the WWE these days, Lynch has an extensive track record in the Indies. She started her wrestling career as early as 2002 and has traveled the world before ending up in the WWE. Gaining experience in Europe, North America, and even Japan, it is obvious why Becky Lynch should be on this list. While she may be poorly managed at the moment, nobody can deny the stage presence, charisma, and skill of this fiery Irish lady. She has cemented herself into the WWE history books as one of the three women to main event WrestleMania and win both Raw and Smackdown championships. She has been truly an inspiring, delight to see in and off the ring. I am looking forward to what THE MAN has to offer this coming year.
Jordan Devlin
Jordan Devlin, who was trained by Finn Balor, is the other wrestler who I think could be a future star in the WWE. He wrestled in the WWE UK Tournament and had been on the WWE UK Tours. Devlin is a star on the Irish Indy Scene with yours truly, Over the Top Wrestling and is currently working with NXT UK. He is an extremely agile wrestler. I love his character and portrayal of a classic heel. Recently, as mentioned in the beginning of the article, he became the OTT Heavyweight champion by defeating Walter in Scrappermania in a classic match that saw all of Ireland behind him. Hopefully, Devlin will get even more attention from WWE in the coming months and we may see him in the main roster sometime late this year.
Paddy "Suicide Machine" Morrow
Not many people are familiar with Paddy however, he has contributed in so many ways to the rise of Irish wrestling in my opinion. He is such a talent. I saw a lot of his matches on YouTube and they were absolutely amazing. Not only has he been wrestling for 16 years, but he and Finn Balor were head coaches of a wrestling school out of their hometown of Bray Country Wicklow when there weren't really any wrestling schools out in Ireland. An interesting fact is that one of his opponents in his career was OTT owner Joe Cabray, a classic rivalry. Now, he is a coach for the school of Irish Wrestling that recently opened and is doing amazing things to bring up the up and coming Irish talent. His experience and contributions in coaching talent in Ireland should be acknowledge heavily when it comes to discussing the rise of Irish wrestling.
Now that I mention some of these great Irish wrestlers, it is good to mention that recently the School of Irish Wrestling opened to help produce more Irish talent. Some of the coaches include not only Paddy Morrow, but Paul Tracy, Jordan Devlin and Sean Guinness. These coaches bring experience and expertise to the table as Irish wrestling opens another school to produce more talent. While the current generation of Irish wrestling talent is still making their name know, they are also assisting in helping the next generation to get even better.
Watching wrestling heavy this year, I have enjoyed so much how amazingly Irish Wrestlers are rising up and bringing in more diversity into the wrestling mix. They are providing excellent story lines, amazing promos and quality matches. Not to mention, headlining major events. I cannot wait to see what the up and coming Irish talent has to bring. In my opinion, the Irish are dominating wrestling all around and with that said, much respect out to them.
Until then fans, farewell.
(NOAH) WEEKLY NEWSLETTER VOL.40 ~ 23RD JUNE 2019
NOAH is in a tiny transition between tournaments this week. Hisame brings us the updates in preparation for the Global Junior Tag League!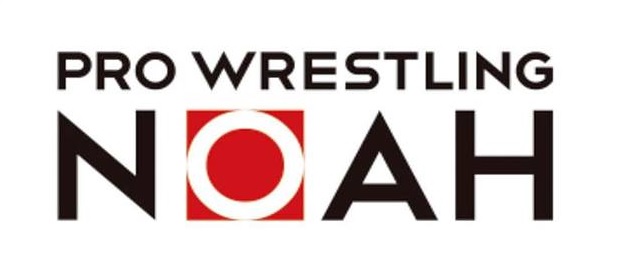 NOAH is in a tiny transition between tournaments this week. Hisame brings us the updates in preparation for the Global Junior Tag League!
In between "Global Junior Tag League" ending on the 13th June, and "Global Junior Tag League" starting on the 27th June, NOAH held a small interim tour of only three days. In the past these tours would have names like "Navigation with Spirits", "Navigation to The Future" (or my personal favorite "Navigation on Stormy Seas"), but sadly LIDET have done away with these, and now all the interim tours are simply "NOAH The Spirit".
It should be mentioned that all the tours have had excellent attendances with full houses each night, and this has given a tremendous morale boost to NOAH.
Yoshiki Inamura and his "rival" Kinya Okada faced off on the first night in Aizu, with the more experienced Inamura picking up the win. The rest of the tour was Inamura teaming with Kongoh, and Okada having matches with seniors like Daisuke Harada & Masao Inoue.
Junta Miyawaki faced his seniors (and lost to them) starting with Hi69 in Aizu on the 19th, Naomichi Marufuji on the 22nd and Atsushi Kotoge on the 23rd. Kotoge's unanimated lack of expression and unusual calm demeanor is starting to scare people…
Miyawaki showed his first element of defiance, by refusing to shake hands with Marufuji. It's rare for Miyawaki to act in this way towards his seniors (I can't imagine this happening to Misawa had he asked Marufuji for one at that age and at that point in his career, then again 2001 was a very different world).
Hitoshi Kumano had his first singles match ever with Takashi Sugiura on the 22nd June in Nagano, and said that he was so happy about facing his hero, he couldn't sleep. Nothing was going to mute this excitement, even the fact that he lost to him.
RATELS entered into their usual squabble about Global Junior League (this happens every year, with Tadasuke threatening to poison everyone last year, but this year he yelled out to whoever was listening, that he would win), with Daisuke Harada saying he was going to win in the backstage interview. 
Naturally, this did go down well with the others, with Tadasuke walking off over it, and then coming back to point and yell at Harada that it was HIS victory that would happen.
On the 22nd June, YO-HEY lost to Yoshinari Ogawa, and Tadasuke became irate and started yelling. Harada got into the ring to try and calm the situation, but this only made Tadasuke angrier and he left (still shouting), although he later apologized and said he was disappointed.
RATELS seemed to have patched up their differences by the 23rd, but again no one wanted to trust each other, and in their post match interview, when they went to do their handshake they all jumped back into a defensive pose with their fists raised. Even HAYATA (who is in Block B), and was smirking at the others arguing with each other, joined in.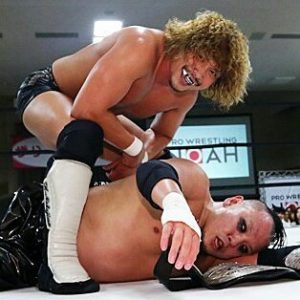 Kaito Kiyomiya, Shuhei Taniguchi (and various other partners) faced Kongoh each night. The record stands with Kiyomiya having two victories over the group in three nights, the third was when Kenoh pinned Hi69 following the foostomp.
On the final night of tour, Kaito Kiyomiya spoke on the microphone, and hinted that he and Taniguchi may team up together to take the tag belts. One of his dreams was to hold both championships.
AXIZ and The Sugiura Army also had their last three pre-matches (although Sugiura took time out to take on Hitoshi Kumano), with a elbow brawl breaking out between Shiozaki and Sugiura on the last night. Katsuhiko Nakajima seemed to have quickly shed his politeness in asking for a title match, and was photographed in the usual grinning poses over a fallen opponent.
EVENT RECAPS
Aizu (19th June 2019)
Post match interviews
Nagano (22nd June 2019)
Post match interviews
NEWS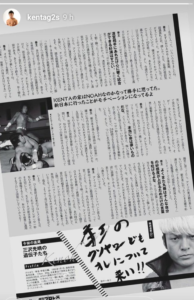 "COME AT ME YOU BASTARDS": Kenoh's column (June 2019)
Kenoh's tri-weekly column was back to talk about the Misawa Memorial show, his rants against others, his shock at Atsushi Aoki's death, and KENTA'S return to Japanese wrestling (albeit New Japan), or as he put it "that man has returned".
Kenoh (who says he respects KENTA, despite his rant) says that he will make NOAH a place that KENTA will want to come home to, as well as making him regret that he ever chose New Japan over "his home". Naturally, Kenoh wouldn't be able to keep his ire at Marufuji supporting KENTA out of it, and said that Marufuji's message of support to him was Marufuji saying "anything to be popular".
Both Marufuji and KENTA responded to Kenoh in different ways.
In usual talkative style, Marufuji posted a picture of Kenoh's article with graphics over it, with a message that didn't really translate too well but basically saying there was nothing wrong with being supportive, and hinting at a secret (and for good measure he called him "Kenoh-kun", which he knows will wind him up)
KENTA, in usual quiet style, made no comment, and simply posted a picture of the column to his Instagram story.
CURRENT CHAMPIONS
TOUR TIDBITS
~ Go Shiozaki got stuck in his jacket
~ YO-HEY wouldn't let HAYATA leave during the post match interview in Aizu
~ Hitoshi Kumano said he is aiming to have a body that does not lose to the heavyweights, but would cause havoc amongst the juniors
~ Takashi Sugiura photographed Masao Inoue at the urinal (again)
~ Yoshinari Ogawa held a training session for the roster at Takaoka, Toyama before the event started. He taught Kaito Kiyomiya and the new trainee.
~ IPW have mentioned that Daisuke Harada will be defending the IPW Junior Heavyweight title, but have said that NOAH will make the announcement.
~ Naomichi Marufuji's search for a tag partner continues.
~ In Aizu, AXIS wore t-shirts with "AIZU" on them.
~ Hitoshi Kumano can be considered the unofficial third member of AXIZ.
BROADCASTS
Riki Choshu's Power Hall (featuring Go Shiozaki and Yoshiki Inamura) will be broadcast live on the 26th June on Samurai at 6.30pm
The opening night of Global Junior League (Thursday 27th June 2019, Korakuen Hall) broadcast at Friday 5th July on Samurai.
LINKS
"The long days of summer are just around the corner: the stories behind the famous photograph of June 2000"
Global Junior League: Mini interview with YO-HEY
Global Junior League: Mini interview with Minoru Tanaka
The Mitsuharu Misawa Memorial Ten Year Event, and "The Future of Noah", presented by 22 year old Kaito Kiyomiya
"It's been ten years since Mitsuharu Misawa died" ~ Keiji Mutoh's memories
PICTURE CREDITS: Noah GHC, KENTA, PKDX
GIF CREDIT: Noah GHC
Newsletter by Hisame
Bobby's Good, Bad & Ugly Review Stomping Grounds 2019
Do we get a BAD filler show, or does WWE Stomping Grounds surprise us?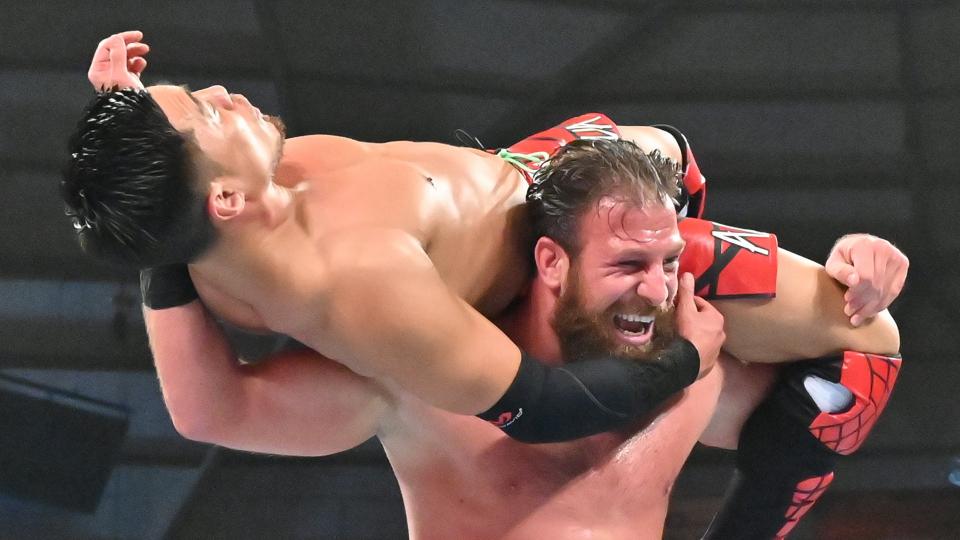 Do we get a BAD filler show, or does WWE Stomping Grounds surprise us?
Welcome back to a fresh out of the box "Good, Bad and Ugly."  Missed you guys, and in lieu of a Pre-show prediction of Good, Bad and Ugly, let me fill you in right here.  On paper this a strong, fantastic PPV.  The matches have a ton of potential with some of the best WWE has to offer. 
Having said that, this is looking like another "BAD" filler PPV given the hype and writing as of late.  That means that it will most likely be predictable, disappointing, and a total disappointment overall.  Will it be a sad state of affairs that will just upset everyone as usual?  Or will we see the full potential of this high caliber talent shine and shock the world?  Let's get to the action!
GOOD
205 Live Cruiserweight Championship- Tony Nese(c) v Tozawa v Drew Gulak
Getting past the fact that this is just a pre-show spot, it seems that 205 Live has been getting some more attention by the fans.  It is being recognized as a talent filled show with unprecedented matches.  This was action packed.  We had a ton of high spots, suplexes, high risk feats, and all out action.  It was non-stop and amazing.  The crowd was completely fired up with the threat of these underdogs stealing the show before the show.  Tozawa shined here showing what he is made of. Nese and Gulak did a lot of their usual impressive, innovative combos and twist.  It is completely trash that they are promoting the PPV that we are already watching during a stellar Championship Match.  Maybe do all of that crap during the absolutely horrendous commentary that fills up the whole pre-show instead of interrupting possibly the Match of the Night.  Bravo to these disrespected, incredible talents.  The crowd loved it, we all loved it!  Hopefully 205 Live will continue to grind and finally get their well-deserved recognition.  Gulak wins the hard fought match, and is the New Cruiserweight Champion!  Fantastic Match!  WWE doesn't deserve 205 Live. 
WWE Raw Women's Championship- "The Man" Becky Lynch (c) vs. Lacey Evans
The energy was Good, the crowd was into it, however as always with both Lynch and Evans, we had some issues.  However Lacey Evans is vicious, believable and really can turn it on after she heats up.  There were some really high moments in this fight, as well as some not so Good.  Evans really did shine, Lynch did not have a guaranteed win by any means and stood up to her classy foe.  Evans put up a great fight, and looked amazing doing it, but it was The People's Champ, The Man Becky Lynch who took the victory with a "disarmer" retaining the Raw Women's Championship.  Even with it's faults, Good match.  Evans with some polishing could be a tremendous force, and it hopefully won't be the last time we see her in the Championship realm. 
"The New Day" Big E & Xavier Woods vs Owens & Zayn
Owens was an absolute freak-show to start the match.  I was blown away.  Sami Zane continued the impressive assault on Woods.  This was incredible all around.  As the pressure mounted, we could feel Big E getting fired up waiting to pounce.  The wait was worth it, as the might Big E went ballistic on his opponents.  This story was masterfully told, and was very well done.  Both teams were stellar!  This was a great match all around, action packed, unique and full steam action.  KO and Zane Win via KO pin-fall on Woods.  Fantastic match!  Blown away.
United States Championship- Samoa Joe (c) vs. Ricochet
Joe is a respected guy, a veteran and having any gold is a tribute to that.  Ricochet is one of the best WWE has period.  He can do anything in the ring, and it just looks fantastic.  As expected Joe kept Ricochet down, brutalizing him in his usual style.  Ricochet countered with his out of this world acrobatics expected of him.  This was back and forth, jocking for position and one hell of a Championship caliber match.  Ricochet would not quit, and finally hit his "630" for the victory and his first of many, Championships.  Meet your new United States Champion, Ricochet.  Another Good one. 
SmackDown Tag Team Championships- Daniel Bryan & Rowan (c) v Heavy Machinery
Heavy Machinery looked focused and seriously ready for this match.  Daniel Bryan and Rowan got a hero's welcome being in Bryan's home state.  Again the crowd was hot for this one.  Great energy throughout the event.  It was a little annoying how behind they were, almost hijacking the show with Daniel Bryan chants and total hatred to Heavy Machinery.  The match was slow at times, and could have used something but the actual action was well done.  Rowan should NEVER do a dropkick, and was dreadfully boring, but on the other hand, Daniel Bryan and both members of Heavy Machinery did well in there.  The crowd who was really Good for the most part, in a way ruined this match.  A very hot ending, Daniel Bryan retains with a small package on Tucker to retain.  This had some okay moments at best but definitely not deserving of the Bad treatment.  Heavy Machinery did very well though and deserve a lot of credit for their performance.    
WWE SmackDown Women's Championship- Bayley (c) vs. "The Goddess" Alexa Bliss w/ Nikki Cross
Oh the potential in this one.  It is always nice to have Little Miss Bliss around, in any capacity.  Bayley is a great champion as well, in any sense of the word.  They went at it, it looked personal and solid.  Bliss' ribs were battered and bruised.  Bliss is a tough girl she just keeps going.  As expected Nikki Cross got involved and awkwardly at that as Bliss was about to come off the top but was distracted.  She got double knees on the landing resulting in Bayley retaining.  This was a Good match, and represented the Women's Division well.  The ending was mediocre but aside from that, we had a Good, not Great match.    
Roman Reigns vs. Drew McIntyre w/ Shane McMahon
These are two very big guys.  Both physically and in respect to their WWE status'.  Drew McIntyre is going to have gold someday, there is no doubt about it, and of course this feud with the Big Dog isn't hurting him.  It's physical, and personal and it showed.  Roman was on fire throughout, flying through the air, red hot.  McIntyre intense as always, gave it right back to the Big Dog.  This was a classic battle of the titans and main event worthy.  We may have found the perfect match for Vince McMahon's dreams of Roman being over.  Either giant could have won, but neither would quit.  Shane made his presence count and finally interfered when there was nothing left but Reigns still would not quit.  Roman Reigns finally had enough and took out both men for the impressive, hard fought victory.  This was legit, and really impressed me on many levels.  Great match! 
BAD
WWE Championship Steel Cage Match- Kofi Kingston (c) vs. Dolph Ziggler
On paper this looked to be a decent match.  Two very talented guys for a belt in a cage.  The feel however was cold and slow.  It seemed to lack any kind of feeling.  Maybe the crowd was tired, or it was the action, or lack of it.  Even when Kofi made a comeback, it was just flat.  In contrast as the match neared the end, they started to show some life, a lot of back and forth and a devastating SOS by Kofi.  Dolph and Kofi battled, scratch and clawed to the door, and did all they could to get the upper hand.  Dolph could taste victory and nearly escaped, but it was Kofi Kingston, unexpected who dove through the door onto the outside to retain his WWE Championship.  Honestly, this match had a couple of Good moments but was overall a little flat and boring.  It really wasn't a Good match.  Score one for the lonely Bad column. 
WWE Universal Championship- Seth Rollins (c) vs. Baron Corbin w/ Special Guest Referee Lacey Evans
Say what you will, and I have said a lot, Corbin is one hell of a heel.  Get him his old gear back, and you have a winner.  A genius move making Lacey Evan's referee was some rare great writing.  Corbin proceeded to jump Rollins and hit him with a chair before the bell rang.  Corbin continued to beat down the Champ, and the crowd was just bored with it.  This match had some really subpar moments for sure.  Of course Evans changed the rules against Rollins and made it hard on the Champ even not counting to 3 off a Frog-splash.  Although there are certain charming aspects of this angle, it started to get old and corny really quickly.  Corbin proceeded to then beat the hell out of Seth Rollins with a chair and Evans proceeded with making it No DQ.  Evans would not count for Rollins even slapping him in the face multiple times, kicking him and giving him a low blow.  The Lass Kicker had enough and sprung out on her rival beating her ass all around the ring area.  Corbins hated rival Referee John Cone came in to officiate, Rollins hit the stomp, 1-2-3 Rollins retains.  Aside from Becky Lynch's run in for the save, and a couple of decent moments, this wasn't Good, especially for the Main Event.  Good ending to a Bad match. 
UGLY- Not tonight.
FINAL
Good- 7
Bad- 2
Ugly- 0
Overall – Good!  Surprisingly Good.  I had little to no expectations much like a lot of you, and to fairly say the least, we had a decent night of action that ended at a reasonable time. The worst matches with the last one, and they were borderline on the Bad list.  Good show WWE! 
Another Good night of WWE action.  We have a lot to go forward on and hopefully some fresh stuff coming in weeks as we approach Extreme Rules and SummerSlam in the near future.  Everything is open to have some big things happen and I for one hope to see some old faces that never get any love, finally emerge.  Until then, hope you enjoyed, see you on the next Good, Bad and Ugly.