Elisa: Why Is This WrestleMania Main Event Winner Take All?
Why is this winner take all? Check out the reasons…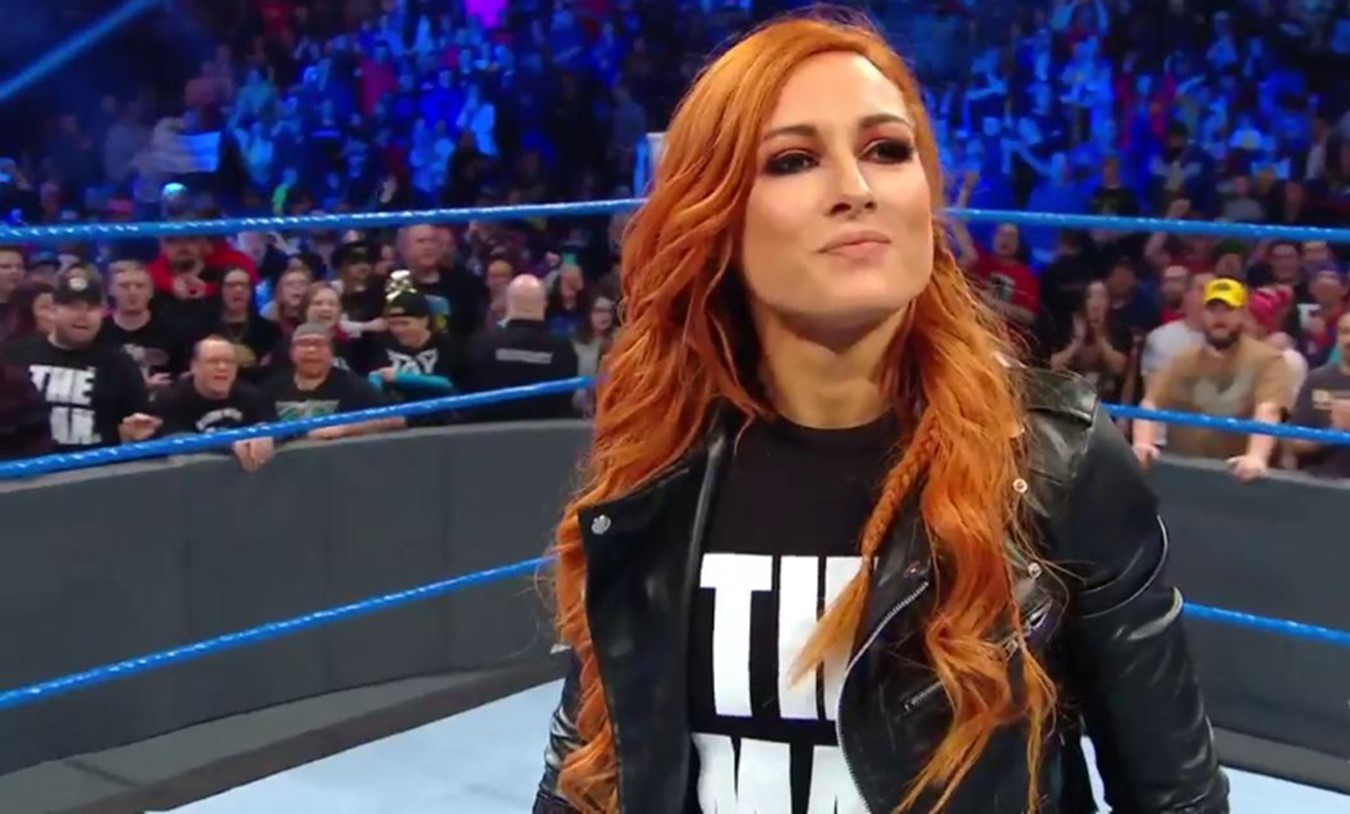 Elisa Maria takes a detailed look at the Winner Take All stipulation for the main event of WrestleMania featuring Ronda Rousey, Charlotte Flair, and Becky Lynch!
Monday Night Raw kicked off with Stephanie McMahon announcing that the WrestleMania main event will now be a winner-take -all match, which means both the Raw Smackdown Women's titles will be on the line. This means that these three incredible women are not only making history once but twice. We will not only have Women main eventing WrestleMania but we will have for the first time a Woman being crowned both Raw and Smackdown champion. This is huge and I am completely excited for this. It makes sense for this to happen since Charlotte won the championship. But as I started to think further into this, there could only be a few reasons why the WWE has chosen to do this. So let's explore what those reasons could be.
The most obvious reason: to make the main event even bigger
I cannot stress enough how much these three women deserve to be in this main event. It only makes sense for the creative team to make this match as big possible. Let's face it, these women have been in amazing storylines and their matches have been spectacular. This is a long time coming and I am excited for it. My only concern is that WWE has a long history of throwing unnecessary stipulations. I hope they do not throw any additional stipulations to this match. I think it is perfect the way it is. Let's not complicate it any further.
To make one Unified Women's Championship belt.
If this is true, I do not think it will work well in the long run as the move from Smackdown to FOX is slowly approaching and it is imperative to have the blue brand go into this strong with it's own Women's Championship. I do not think it will work well with the women division to do this as there are several Women in the roster trying to fight for opportunity to be at the top. This will definitely make it difficult, however, to WWE's creative view they might want to show the world who is the best of the best between both brands. This is good but the effect is only temporary. Long term this can hinder both Smackdown brand and the Women's division completely.
A women's tournament on Raw or Smackdown.
WWE could have a tournament for the vacant title whether it will be Raw or Smackdown Women's title as we do not know for certain in this case who will win. I suspect whoever wins (hoping it is Becky Lynch) they will carry the Raw Women's Championship responsibilities, which will leave the Smackdown championship[ vacant. If Flair loses, it will only make sense for her to go back to Smackdown and be the top woman there, and take back the Smackdown title. But what if she decides to stay in Raw, Smackdown will need a new top lady to take over the reigns, which could mean establishing a tournament to crown a new Smackdown Women's Champion. This could be great storyline that could help the big blue brand moving forward to it's move to FOX in October.
Let's face it–Becky HAS TO WIN!
With her victory and taking both championships, it will make that WrestleMania moment even bigger. She will be the first and only woman to hold both the RAW and SmackDown Women's Championship at the same time. It'll be a major moment, something that has never been done before. She's come such a long way since last year, which is crazy considering that she was in the WrestleMania Women's Battle Royal on the pre-show. However, consistency and seizing the opportunities that were given to her meant that she would shoot to the top of the card. Even Nia Jax's legitimate punch to the face actually worked out much better for Becky Lynch, and it basically replaced Charlotte as the overall favorite with not only the WWE Universe but all those backstage. I mean her social media rantings are just phenomenal promoting of her character and her merchandise is selling like hot cakes. This just make sense to reward her with such amazing work this past year with such an honorable moment at the highest stage that Wrestling has ever produced. And I will be there to see it!
I will be posting photos and videos of my WrestleMania experience giving all my fans the first hand taste of what this year's WrestleMania will give.
Until next time, farewell fans.