Flaming Pearl News: Injury and Partnerships
Shawn Clement updates us after a flurry of news came out of the Asian Pro Wrestling scene.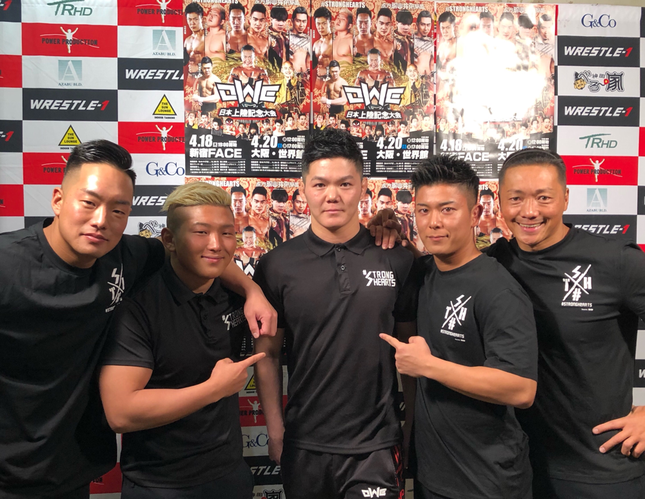 Shawn Clement updates us after a flurry of news came out of the Asian Pro Wrestling scene.
INJURY REPORT: The first announcement from All Elite Wrestling's Chinese partner Oriental Wrestling Entertainment.  Cima reported an injury following Friday's tournament against New Taiwan.  The Dragon Gate star tweeted a photo confirming the injury to his left shoulder.   
Monday night Cima tweeted a photo without the sling.  Though he will miss action in Japan and Taiwan, Cima is expected to be ready for Double or Nothing.
Last month OWE and Cima reported that four participants would participate in Double or Nothing, two from the Strong Hearts and two Chinese participants.  Oriental Wrestling Entertainment began a single elimination tournament to decide the two talents participating in the 25 May event.
NEW DIRECTIONS;  A second announcement on OWE's news blog reported that Nothing Else on TV (NEO-TV) has expanded it's role within the promotion.  NEO-TV is providing more than livestream events for fans.  Sean McMahon, founder of NEO-TV, has agreed to work within Oriental Wrestling Entertainment.  The McMahon not related to Vince will be responsible for negotiating new partnerships throughout Europe.  One of his responsibilities is to negotiate with European promotions to create a Sino-British exchange program.  The promotion will be travelling to Russia, Germany, and the United Kingdom during this process. This new outreach by OWE may have been influenced by Middle Kingdom Wrestling's founder Adrian Gomez.  Mr. Gomez has been speculated to be providing consulting advice to OWE executives.
Middle Kingdom Wrestling is the first Asian promotion to bring in European wrestlers especially from Russia, Germany, and the UK.  Other promotions in Asia have worked with small American promotions, Mexico, Australia, and Japan.  All promotions enjoy the benefit of freelance wrestlers from all over the globe.  All Asian promotions work together in talent sharing and participation in events. Unlike World Wrestling Entertainment's global initiative to expand, Asia is seeking equal partnerships.  The practice of talent sharing has returned and appears to be the new blueprint in professional wrestling.
On Tuesday morning Cima tweeted a photo without a sling, though he will miss action he will be present for the Double or Nothing event.
Tuesday evening rarely heard from promotion Pro Wrestling Society in South Korea announced partnership agreements with Middle Kingdom Wrestling and Ryukyu Pro Wrestling (Southern Japan).  The extent of the agreements were not included outside of talent sharing.  The young promotion also announced MKW's Zombie Dragon and two recent additions Uncle Money and Hibiscus Mii will participate in their next event Seoul Domination on 14 April 2019.