Flaming Pearl Oracles: Injuries, Event Eesults
OWE news and results and so much more!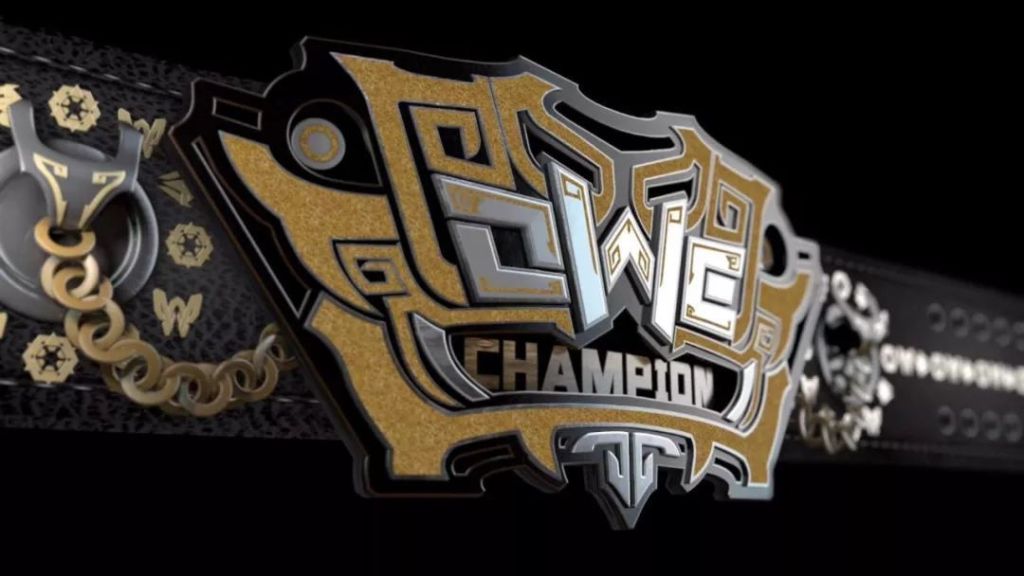 Shawn checks in with results and news from the Asian Pacific!
The Asian promotions have yet to provide match results from event from last Sunday.  I will provide the results that I do have following the major news of the week.
OWE
The week began with the news of Strongheart leader Cima's injury, he was released from the hospital the same morning he entered.  It has been confirmed the injury was a dislocated shoulder. It is great news and currently CIMA is still scheduled for the May 25th All Elite Wrestling event Double or Nothing in Las Vegas.
On the final evening (3 April 19) of the Osaka tournament, a second injury occurred and is more serious in nature.  Strongheart member Takehiro Yamamura was taking part in a tag team match at the time when the young Japanese talent collapsed in the ring.  Though he was conscious, Yamamura was unable to move.  The match was immediately cancelled and paramedics eventually carried Takehiro to an ambulance.
Initial tests failed to discover any abnormalities, although no further information regarding the injury has been revealed.  Yamamura was released from the hospital on Saturday morning.  In a tweet, the young Strongheart commented "Thank You very much for your concern, I am deeply touched by the amount of support by the fans.  Although the future is undecided, I will strive to live a normal life first." which indicates a serious problem which places his career in jeopardy.
Note: The Chairshot staff wishes this wonderful person and performer a quick recovery.
Results
Gatoh Move Pro Wrestling (Thailand) 
Hyde vs Earth –

Winer: Earth with Cross Armbreaker

Johnathan Johnson vs P-Nutz –

Winner: P-Nutz with Axe Bomber

Shivam (debut) vs Hideo vs Paksa –

Winner: No Contest; All were disqualified.
Handicap Match: Moth vs Blue Lotus & Jibzy – Winner: Moth with roll-over pin press lotus.  Jizby attacked Blue Lotus prior to leaving the match and giving Moth the victory

Dr.Gore vs Emi Sakura –

Winner: Sakura wins with a masterful cradle
Triple Threat: Thai Golem (Champion) vs Takanashi vs Ek Baki – Winner: Takanashi with takatonic.
Riot City Wrestling (Australia): Mega Slam
Strength Cup Quarter final results
Kurt Baron def Steve Miller (group a)

Dean Brady def James Kray (group b)

Cadie Tre def Tony Toro (group c)

Rocky Monero def Chris Baso (group D)

RCW Tag Team Title match: Champions Nick and Jeff Armstrong lost to 'Gods and Monsters' Matt Grimm Basso & Brodie Marshall by DQ.
Singles Match: Kit Condor def Bulldog Taurino
Women's match" Miki Fortune vs Savannah Summers Double Countout.
New Taiwan Wrestling vs Oriental Wrestling Entertainment:  All Out War
Gao Jingjia, Scorpion, Black Blue Sky (OWE) def Saka, Flash Flame, Blade White (NTW)
Tag Team (NTW) Zhu Chong, (unk) def Hibiscus Mii, Jade (OWE)
Zhao Yilong/Jingjia/Hyper streak (OWE) def HAKKA, AXE, GAIA HOX (NTW)
Tag Team; Agni, doo (NTW) def Buffa, Happy Ghost Yang Hao (OWE)
Tag Team; Achilles Bēn/Fan Hewei (OWE) def Bear Bear, Froschy (NTW)
Tag Team; Porco/sky (NTW) def Hengha (Xiong Zhiyu/"Mongolian Warrior" Wulijimuren) (OWE)
Tag Team; Tajiriè/Wáng Kazuya (NTW) def T-hawk/Lindaman (OWE)
Wolf King/CIMA (OWE) def The Joker/A-YONG-GO (NTW)

The Joker attacked A-Yong-Go after the match and challenged his belt.
NOTE; This match occured prior to Cima's injury

OWE continues to experience problems with Visa applications and as a result scheduled participants may change without notice.
Malaysia Pro Wrestling;  Event Redemption
Serigala/Mike Su (MKW) def Feral Alliance (Harry Ray/Furious Faizal)
Triple Threat match for the Asian Wrestling Grand Championship NEW AWGC Champion Smart Dave def Shaukat and Ronald Li.
Australian Wrestling Federation; EVENT; SUPANOVA (Day 1)
DNA defeated Shane Saw & Xavier Black to retain the AWF Tag Team Championship
Chris Rukker defeated DCT. DCT after the match set an open challenge to any wrestler in Melbourne to face him at 2pm
DNA defeated Jayson Krash & Zane Zodiac to retain the AWF Tag Team Championship
Dr. Gore w Krackerjak defeated DCT
Chris Rukker defeated Chris Trance
El Technico defeated Joey Eclipse