Greg DeMarco Show: What To Do About The WrestleMania?
Two days? Move to Saturday? Move the Royal Rumble? NO STAGE???? Let's discuss how to change WrestleMania!
Patrick, Miranda, and Greg sit down and fight about the wrestling on the Greg DeMarco Show!
WrestleMania is in the books and the Trios Champions of Pro Wrestling Podcasting are here to talk about it! But what exactly are they gonna talk about?
Quick Hits – everyone gets 1 minute to talk about WrestleMania!
Now that 35 is over…what will WWE do at WrestleMania 36!
Everyone loves to complain about WrestleMania–so what would we change?
Patrick has The Bullshit!
All this, plus Greg has a special Royal Rumble entrance treat, brings back the Old School song of the week to close the show, and more!
---
Elisa looks great in her Chairshot t-shirts. You can too!
Get yours at https://www.prowrestlingtees.com/related/thechairshot.html
---
The Greg DeMarco Show is presented live on Tuesday nights via http://www.patreon.com/thechairshot, and airs each Wednesday on TheChairshot.com as part of The Chairshot Radio Network!
The champs on The Twitter!
@ChairshotGreg
@WrestlngRealist
#Miranda
@theCHAIRSHOTcom
ALWAYS USE YOUR HEAD
Greg DeMarco's Three Stars Of The Night: WWE Raw (4/15/19)
Who killed it? Sami Zayn, thats's who!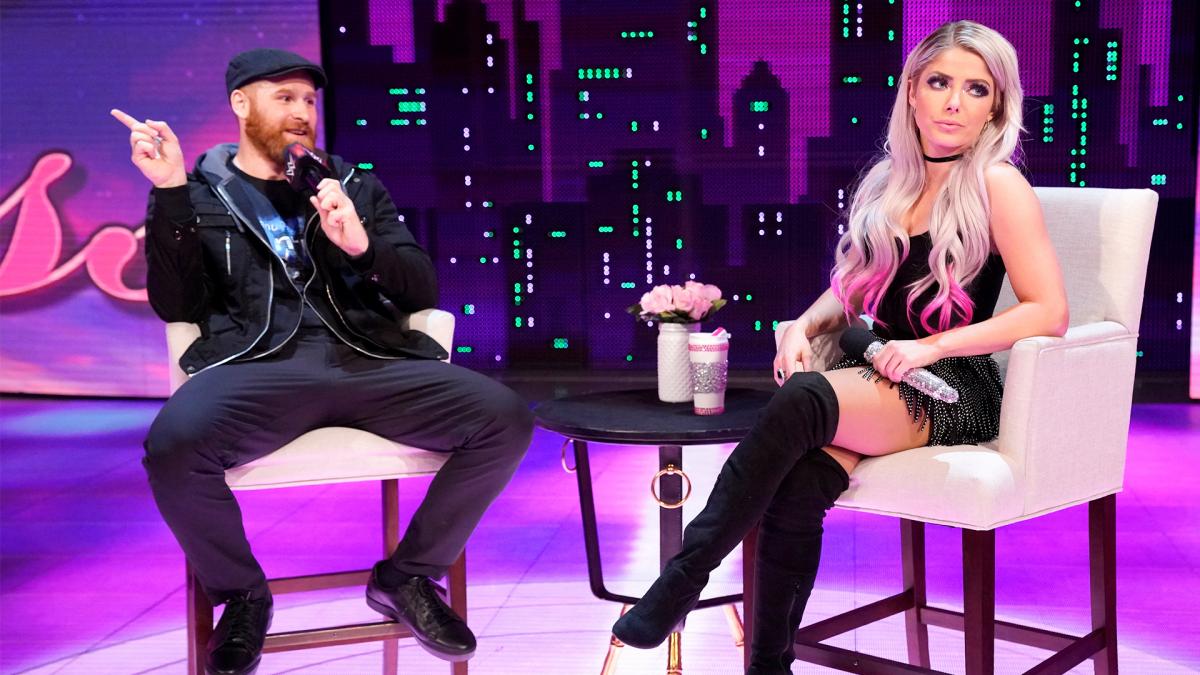 Monday's Raw kicked off the 2019 WWE Superstar Shake-Up, which was the catalyst for three hours of TV. Who stood out to Greg DeMarco?
It was a wild night as expected, when new stars from Smackdown (and NXT) made their way to WWE Monday Night Raw. I am here to deliver the biggest stars of the night! You know the basis for the Three Stars (and if you don't, it's at the end of this article). The problem with this card is that more than three performers deserve the distinction.
Now then…
The Third Star: The Viking Experience
Let me guess–you don't like the name? I don't care! No matter the name Erik and Ivor are The Viking Experience and they are going to kick ass on the main roster. Did it look like they cared? Nope. Instead it looked like they are one of the best tag teams in the entire freaking world, and they're ready to make that main roster money and get over regardless of name. And if you think WWE is out of touch, think again. Viking culture is huge, and commentary did a great job selling why they are who they are. And Erik and Ivor are two of the most popular Viking names. So suck it.
---
Elisa looks great in her Chairshot gear.
You can, too!
Be like Elisa and get yours at:
https://www.prowrestlingtees.com/related/thechairshot.html
---
The Second Star: Andrade (and Zelina Vega)
Another name change you forgot you hated, Andrade and Zelina Vega joined WWE Raw this Monday. He (along with Finn Balor) absolutely killed it and delivered the best match of the night. While no one loves to see champions continually lose non-title matches, that's how we set up new challengers nowadays, and Andrade is really a tailor made Intercontinental Champion. I look forward to seeing what this duo can deliver on Raw
Honorable Mention: The Miz, Lacey Evans, Alexa Bliss
I usually don't post a video for the honorable mentions, but Miz killed it Monday.
The First Star: Sami Zayn
Sami Zayn is the man. He completely used and owned Montreal. It was a masterful heel performance that I really hope people in high places are taking notice of. I have a feeling he went "off script" a little, really more ad-libbing. The camera crew was not ready for him to run down the ramp. But he had the crowd eating out of the palm of his hand, and then he turned them on a dime. It was beautiful to see someone who wants to be hated, and then deliver on that. Good on you, Sami Zayn! Today, you are my hero.
---
Who are your Three Stars of WWE NXT Takeover New York?
Comment on social media @ChairshotGreg, @theCHAIRSHOTcom,
and use the hashtag #UseYourHead!
---
In hockey, a game's "Three Stars Of The Night" represent the top three performers of the night. For more clarification, I defer to this Pittsburgh Gazette explanation:
"The tradition dates to the 1936-37 season, when Imperial Oil became the principal sponsor of Hockey Night in Canada radio broadcasts and was seeking a way to promote one of its products, Three Star gasoline. The idea of doing so by selecting the top three performers in a particular game purportedly came from a Canadian advertising agency.
Many clubs do recognize the player with the most three-star selections with an award or trophy, usually in conjunction with a corporate sponsorship, at the end of the season (or sometimes, each month). All six Canadian franchises, for example, have an affiliation with a well-known brewery.
The NHL keeps track of its own Three Stars Of The Night selections, but that is done on a league-wide basis. The league employs a system that awards 30 points to a first star, 20 to a second star and 10 to a third – a running total can be found on the league's website – but it does not present an award based on them."
In hockey tradition, the first star represents the best of the three, but all three are considered to be receiving a high honor.
Greg DeMarco's Top 10 WWE Superstar Shake-Up Moves
Do you agree with the proposed WWE Superstar Shake-Up moves?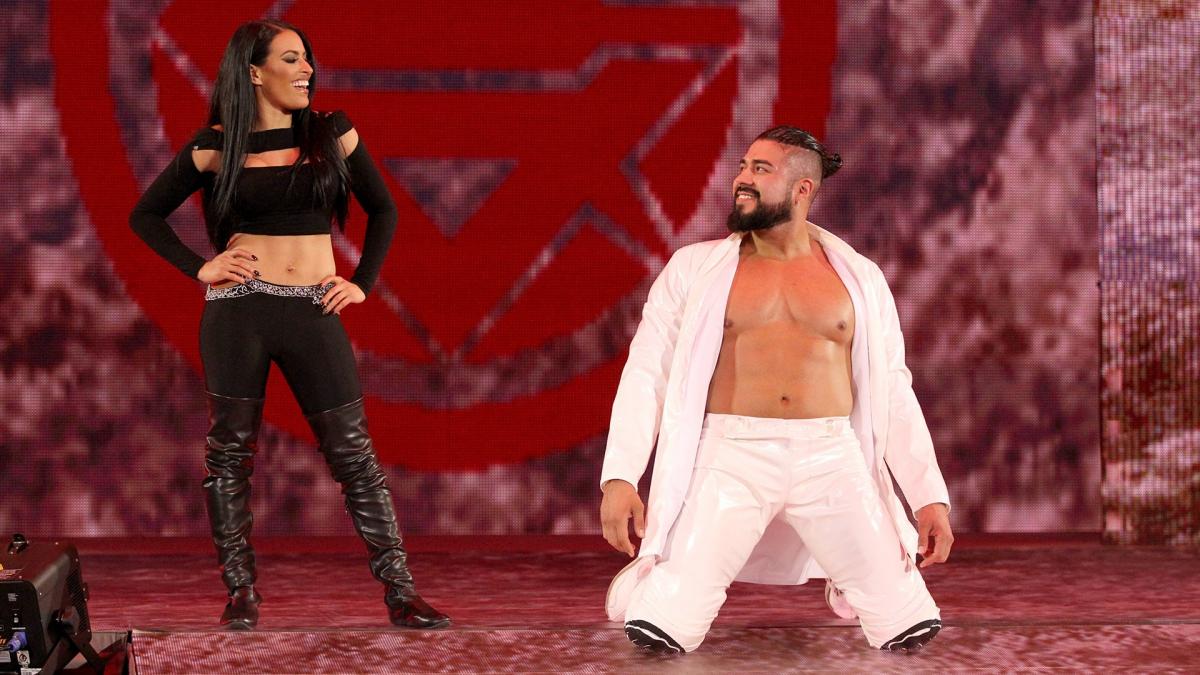 Greg DeMarco puts together 10 moves needed for the upcoming WWE Superstar Shake-Up. Do you agree with the proposed moves?
The upcoming episodes of WWE Raw and Smackdown Live will feature the "first international" WWE Superstar Shake-Up, which is being called that since it's in Montreal. I mean, I guess that's technically correct, but it's not like it's taking place in the UK. Given how the Montreal fans react to some stuff, maybe the UK isn't such a bad idea…
But anyway! It's time to shake things up a little, meaning some WWE Superstars will be getting a change of scenery for the next 12 months. Thanks to WWE inking a deal with FOX, this year's WWE Superstar Shake Up has more meaning to it–it also means we might get some sort of mini-Shake-Up before the October 4 debut for Smackdown on the major network.
So who should go? This is a loaded question because it combines the WWE's needs with the wrestlers' needs, and both are equally important. I don't have any inside scoops, but I have opinions! Here are the moves I want to see happen…
The Usos to RAW
I honestly thought this move would happen last year, but Jimmy & Jey stayed blue for another year instead. They are easily one of the best tag teams in the world, a moniker several tag teams in WWE could fight over. For me this is a "change of scenery" move, and could lead to some great matches with the likes of The Revival. Plus it opens the door for WWE to put The Bloodline back together, unless…
More roster moves after the ad–buy a shirt!
---
Elisa looks great in her Chairshot t-shirts.
You can too!
Get yours at https://www.prowrestlingtees.com/related/thechairshot.html
---
Roman Reigns to Smackdown
He's the biggest star in the company, and this is the most important television contract in company history. As much as I want to see The Bloodline back together, that's more of a heel move that could easily wait a year. It's time for Roman to carry the blue brand, which AJ Styles so amicably carried for years. Speaking of AJ Styles…
AJ Styles to Raw
Last year I called for Seth Rollins to move to Smackdown to run a program with then-WWE Champion AJ Styles. Now I'm calling for Styles to make the move over to Raw, likely with the same result. I really missed the boat on Styles-Rollins as a WrestleMania 36 prediction during this week's Greg DeMarco Show, as I could see AJ winning the Royal Rumble and challenging Rollins reign, which would be hitting a year by that time.
Buddy Murphy to NXT
This one might seem a little off the wall, but to me it works. "Main Event Murphy" has done all he can on 205 Live, and it's time for a change of scenery. While NXT isn't exactly new scenery, it'd be a new Buddy Murphy heading back. If Adam Cole's focus is going to be geared towards infighting within Undisputed Era, and Velveteen Dream is going to be dealing with Dominik Dijakovic, then Johnny Gargano needs someone who NXT can easily slide in as a credible challenger. Buddy Murphy is that guy.
Andrade (with Zelina Vega) To Raw
This, honestly, is one of my favorite potential moves. Andrade has all the star potential in the world, and he could use an Intercontinental Championship feud with Finn Balor. He's also pulled the biggest Triple H ever in hooking up with Charlotte Flair, and it's likely best for his own business as well. Raw (for now) is a longer show than Smackdown, and they tend to have at least one long match per show. Andrade is the kind of guy who could eat up TV time, and he could really excel on the red brand.
Charlotte Flair to Raw
Becky Lynch is the hottest name in the company right now, and she's the top merchandise seller to boot. She's likely not moving to Raw, so Charlotte absolutely should. Keep her and Becky apart for a little bit, it's best for both of them. Plus, you didn't think I'd pretend they'll separate Charlotte and Andrade, did you? That's not gonna happen!
Sasha Banks to Smackdown
This one, to me, is fairly obvious at this point. No one is in more need of a change of scenery than Sasha Banks. I don't know if it'll do her any good, but at this point it's necessary. It's also probably best to get Bayley away from her, so they can each find their way again. And let's be honest, with all this "real life heat" behind her, Sasha Banks is the  perfect SummerSlam program for Becky Lynch.
.@SashaBanksWWE, fight me.

— The Man (@BeckyLynchWWE) April 12, 2019
---
Also read:
Will The WWE/FOX Deal Be The Ultimate Sell Out Of The Wrestling Business?
---
The IIconics to Raw
Billie Kay and Peyton Royce won the WWE Women's Tag Team Championships at WrestleMania, and proved to be some of the best characters in the company in the process. They are the truest tag team in the women's division, and obviously the company believes they can carry the titles. While we know the titles can be defended across all three brands (Raw, Smackdown, and NXT), it makes sense for them to "live" on Raw, which has three hours and the largest women's division.
Kairi Sane and Io Shirai to Smackdown
I fully expect "The Sky Pirates" to debut as a tag team on Smackdown this coming week, as Paige's team for The IIconics, I would keep them there, at least for a year. They won't be on television each week, but they will work house shows and start to slowly build up a main roster fanbase. It's a long-term build with these two, and I think it best starts with them on the Smackdown brand. There's also a chance this move is only Kairi and Io stays in NXT.
Asuka to Raw
The Empress of Tomorrow could have some great competition on Raw, with The Riott Squad, Mickie James, Natalya, and more. Plus you have the suggested move of Charlotte Flair to Raw, and you can revisit Charlotte vs. Asuka–which still has plenty of legs to it.
More roster moves after the ad–listen to a show!
---
Chris Platt and Andrew Balaz go to war…
on POD is WAR!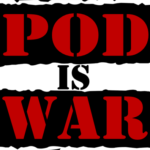 Listen here: http://thechairshot.com/2019/04/pod-is-war-into-the-jesus-verse/
---
What about the previous NXT call-ups?
For the purposes of this article, I only called up Io Shirai and Kairi Sane, as well as moving Buddy Murphy to NXT. But we've had a grip of call-ups with no home, and it's time they get one. We'll go short form with them since it's obvious they're "moving," or more accurately "getting assigned."
Ricochet to Smackdown (so he doesn't get over-exposed too fast)
Aleister Black to Raw
Heavy Machinery to Raw
EC3 to Smackdown
Nikki Cross to Raw (along with a move for SAnitY?)
Lacey Evans to Smackdown (to feud with Becky Lynch)
Lars Sullivan to Raw
What moves to you want to see happen this week?