Greg DeMarco's Three Stars of The Night: WWE NXT Takeover New York (4/5/19)
Who were the biggest stars of the night at NXT Takeover New York?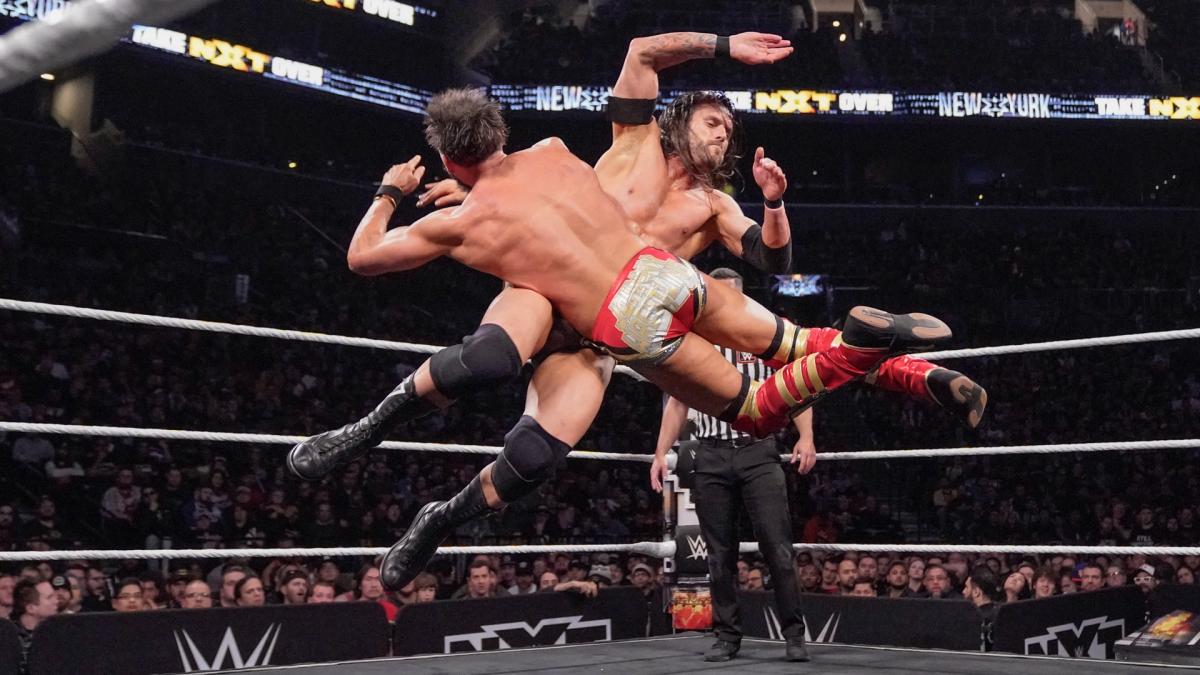 WWE NXT Takeover New York is in the books, and Greg DeMarco has the difficult task of singling out three talents as the cream of the crop!
Stop me if you've heard this before: Takeover was amazing. This time, it was in Brooklyn but called New York, as Takeover Brooklyn is commonly linked to SummerSlam. Also, the entire underlying theme of WrestleMania Weekend is New York. So it only makes sense that this is Takeover: New York. Lastly, WWE would want this Takeover to stand on its own, not be part of a chronology.
You know the basis for the Three Stars (and if you don't, it's at the end of this article). The problem with this card is that more than three performers deserve the distinction. So before we get to the honorees, I want to provide you with a list of everyone who deserves this:
Ray Rowe
Warbeard Hanson
Ricochet
Aleister Black
WALTER
Pete Dunne
Matt Riddle
Velveteen Dream
Io Shirai
Kairi Sane
Bianca Belair
Shayna Baszler
Adam Cole
Johnny Gargano
Yep, that's it! Obviously, that's everyone from the Takeover card. They all kicked ass, and it's unfair to push three to the forefront without first recognizing everyone on the same plane–because that's where they all deserve to be. Hell of a show boys and girls, you delivered once again. The future is bright–it's very bright.
Now then…
The Third Star: War Raiders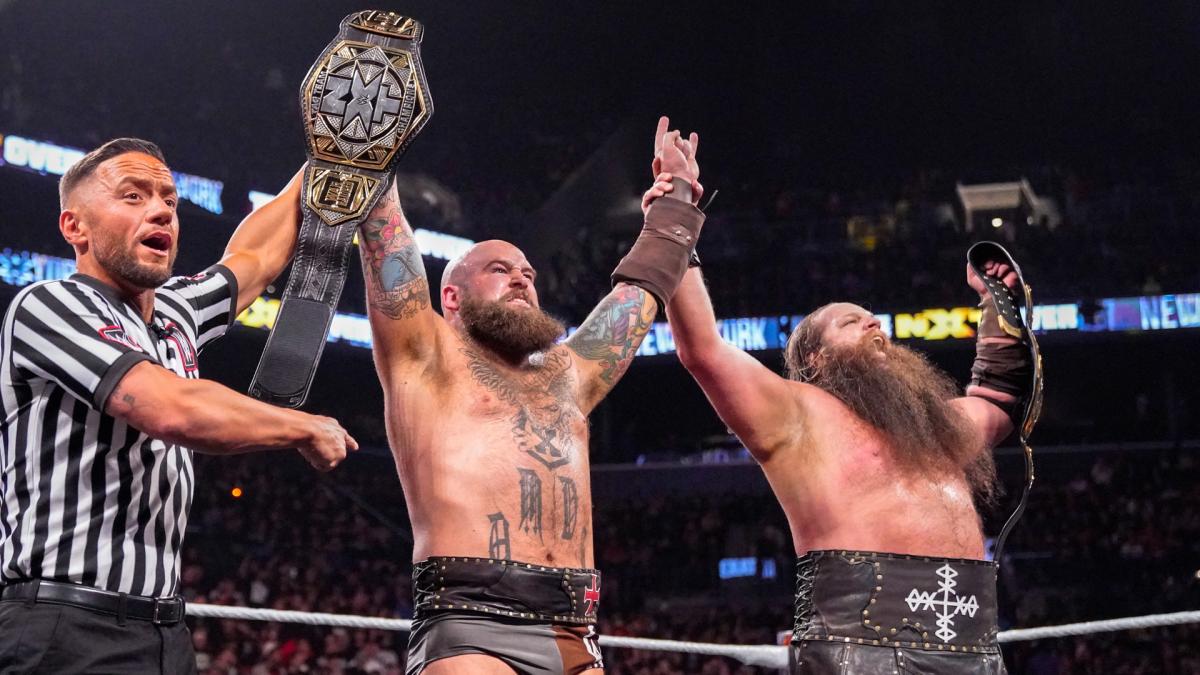 Many of us here at The Chairshot call The Usos the greatest tag team in the world, and that moniker is well deserved. Others (like myself) believe it's The Revival. But it's time to start to give consideration to Rowe & Hanson, War Raiders, consideration for that distinction. Because they are THAT DAMN GOOD. They can do things people their size shouldn't be able to do, and they do it with ease. Hanson is 35, and Rowe is 34, so either they need to hit the main roster in the next year, or NXT is legitimately becoming a third brand.
The Second Star: Shayna Baszler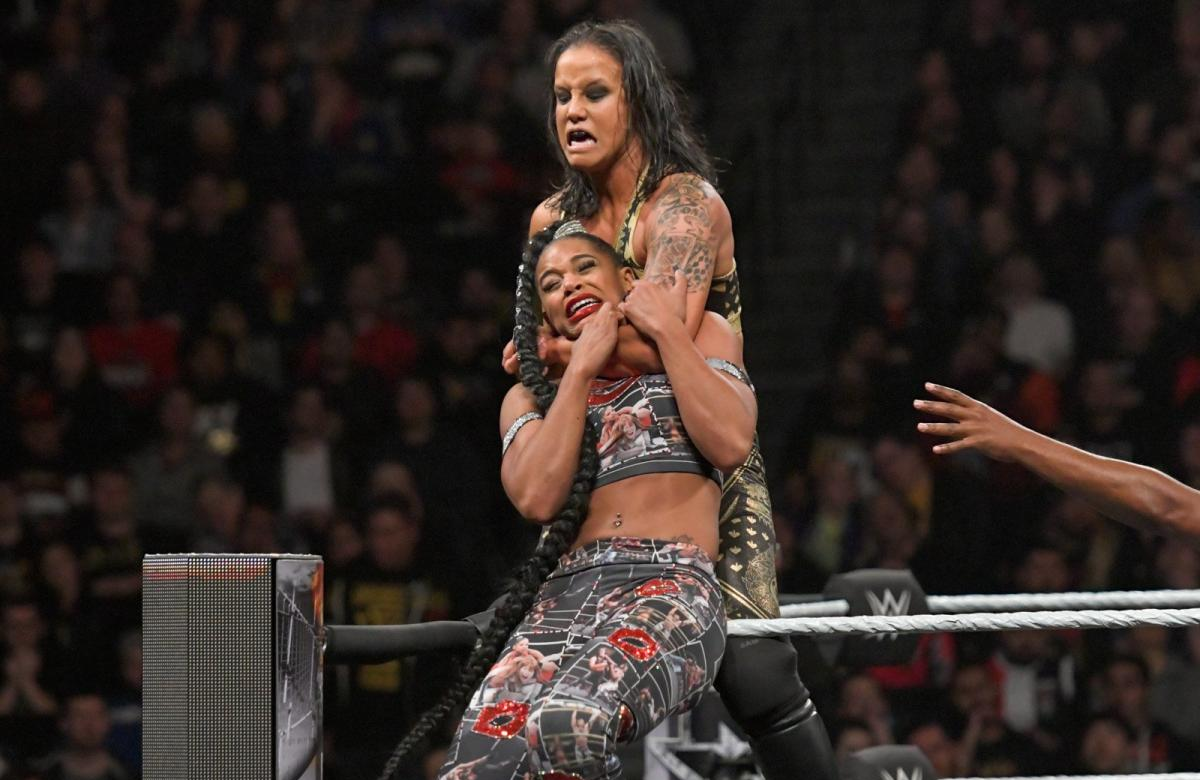 There is no better heel in all of WWE than Shayna Baszler. That counts talents like The New Daniel Bryan, Adam Cole, and even Vince McMahon himself. In fact, I wouldn't be shocked to hear that Vince loves Shayna's work. Mauro Ranallo's line that Baszler is "treating the women's division like a baby treats a diaper" was on point, and Baszler continued that at Takeover. But here's the thing: she backs it up. I picked Io Shirai to win the 4-way, and I was happily wrong. Baszler is so far above the rest of the women in NXT. Shirai and Kairi Sane are on her level in the ring, but they can't match her character work.
Honorable Mention: Velveteen Dream
The Statue of Liberty? This man is a star, shining brighter than ever. He also stepped on Matt Riddle's bare toes. It's not the biting that Kassius Ohno did, but it's still brilliant. He's still lacking just a little in the ring, but he more than makes up for it in his storytelling and ability to evoke emotion. He also makes up for it when he uses the CODEBREAKER.
The First Star: Adam Cole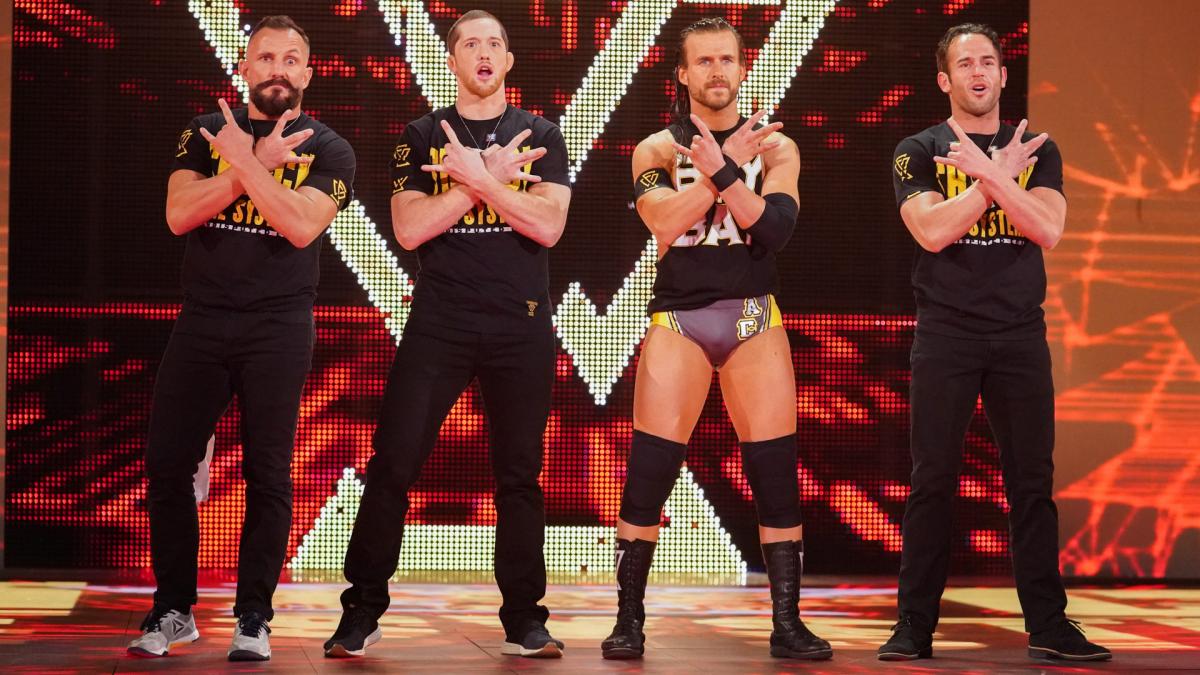 I am biased, yes. Adam Cole BAY BAY is, in my opinion, one of the best wrestlers in the world. Everything he does is simply polished. He came up short, but the fact that he was even put in the position (replacing Tommaso Ciampa) speaks volumes. He's the best, and his time will come. On this night, he made Johnny Gargano look like a million bucks while proving his own worth. While it's possible Undisputed Era are moving up to the main roster, I think they still have work to do in NXT–not on themselves, but for the further development of the brand. They, and especially Cole, are the MVPs of NXT.
Need examples from this card? Cole's smirk when he first went for Tommaso Ciampa's finisher, and him rolling out of the ring after eating a Gargano Superkick.
---
Who are your Three Stars of WWE NXT Takeover New York?
Comment on social media @ChairshotGreg, @theCHAIRSHOTcom,
and use the hashtag #UseYourHead!
---
In hockey, a game's "Three Stars Of The Night" represent the top three performers of the night. For more clarification, I defer to this Pittsburgh Gazette explanation:
"The tradition dates to the 1936-37 season, when Imperial Oil became the principal sponsor of Hockey Night in Canada radio broadcasts and was seeking a way to promote one of its products, Three Star gasoline. The idea of doing so by selecting the top three performers in a particular game purportedly came from a Canadian advertising agency.
Many clubs do recognize the player with the most three-star selections with an award or trophy, usually in conjunction with a corporate sponsorship, at the end of the season (or sometimes, each month). All six Canadian franchises, for example, have an affiliation with a well-known brewery.
The NHL keeps track of its own Three Stars Of The Night selections, but that is done on a league-wide basis. The league employs a system that awards 30 points to a first star, 20 to a second star and 10 to a third – a running total can be found on the league's website – but it does not present an award based on them."
In hockey tradition, the first star represents the best of the three, but all three are considered to be receiving a high honor.