Greg DeMarco's Three Stars Of The Night: WWE Raw (4/1/19)
Who delivered the top performances on Raw?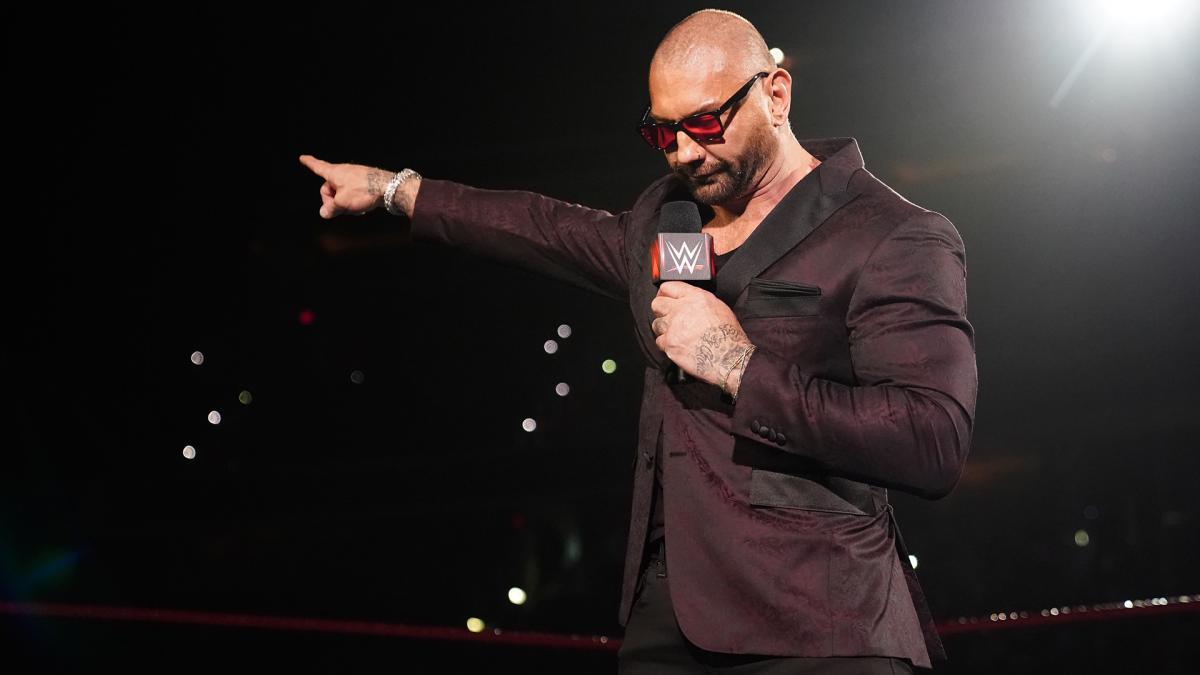 Which superstars stand out to Greg DeMarco as he looks back at Monday's WWE Raw in Washington, DC to identify the Three Stars Of The Night?
The second to last Raw on the Road to WrestleMania was live from Washington DC! This was the always infamous "Go Home" edition of Raw, which tends to fall flat as expectations are so high, but so is the risk. Many didn't like Raw, but I enjoyed it. I tend to, because I watch WWE a little differently than most.
The Third Star: Baron Corbin
Yep, you read that right. Baron Corbin. BARON CORBIN! I, the ardent Baron Corbin hater, the guy who created the Baron Corbin Sucks shirt, have seemingly turned a corner because Baron Corbin has embraced the hate, and put himself in position to be a much bigger star coming out of WrestleMania. He doesn't even have to win, in fact it's better for Corbin if he loses and STILL takes credit for retiring Kurt Angle at WrestleMania 35. Brilliant.
The Second Star: Ronda Rousey, Charlotte Flair, Becky Lynch
In my final point, I'll tell you that less is more. This is a perfect example of more being more, and extra being extra special. The brawl on Raw, complete with Becky and Ronda kicking the crap out of each other in the back of the police cruiser, Ronda driving the car with her hands cuffed (!) and Charlotte destroying Ronda with that knee, was absolutely fantastic. It was a Raw moment that should be included with Beer Baths, Milk Baths, and Symbolifications. I loved every minute of it, and if you didn't
Honorable Mention: Seth Rollins, Paul Heyman, Alexa Bliss
And now… a distinction usually reserved for the top performer of the night …the first star!
The First Star: Dave Batista
Last week's First Star, Drew McIntyre, didn't make the list this week, but Big Dave stepped up to the plate and delivered a masterful performance. Less is more in this business, as evidenced by Roman Reigns' "This is My Yard Now" promo after WrestleMania 33, Daniel Bryan and Kevin Owens signing the contract for FastLane, and Dave Batista tonight. He didn't say anything to go to the video package, he simply pointed. As for his promo? "Hunter…….kiss my ass" was all it took. He got a hell of a reaction from the crowd, and I am ready for Triple H and Batista at WrestleMania. Mission accomplished.
---
Who are your Three Stars of WWE Monday Night Raw? Comment on social media @ChairshotGreg, @theCHAIRSHOTcom, and use the hashtag #UseYourHead!
---
In hockey, a game's "Three Stars Of The Night" represent the top three performers of the night. For more clarification, I defer to this Pittsburgh Gazette explanation:
"The tradition dates to the 1936-37 season, when Imperial Oil became the principal sponsor of Hockey Night in Canada radio broadcasts and was seeking a way to promote one of its products, Three Star gasoline. The idea of doing so by selecting the top three performers in a particular game purportedly came from a Canadian advertising agency.
Many clubs do recognize the player with the most three-star selections with an award or trophy, usually in conjunction with a corporate sponsorship, at the end of the season (or sometimes, each month). All six Canadian franchises, for example, have an affiliation with a well-known brewery.
The NHL keeps track of its own Three Stars Of The Night selections, but that is done on a league-wide basis. The league employs a system that awards 30 points to a first star, 20 to a second star and 10 to a third – a running total can be found on the league's website – but it does not present an award based on them."
In hockey tradition, the first star represents the best of the three, but all three are considered to be receiving a high honor.