Greg DeMarco's Three Stars Of The Night: WWE WrestleMania 35
It was a wild evening…who stood out?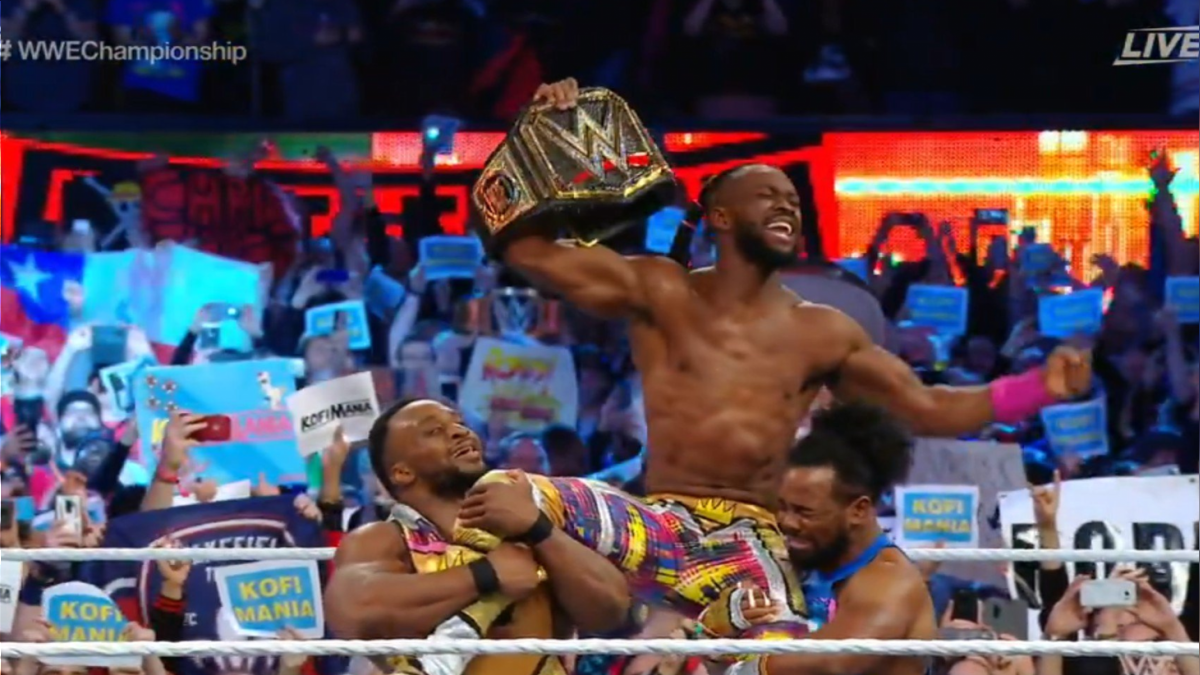 WWE WrestleMania 35 is in the books, and Greg DeMarco has selected the Three Stars of The Night!
It was a whirlwind night at WrestleMania 35, and I am here to deliver the biggest stars of the night! You know the basis for the Three Stars (and if you don't, it's at the end of this article). The problem with this card is that more than three performers deserve the distinction.
Now then…
The Third Star: Baron Corbin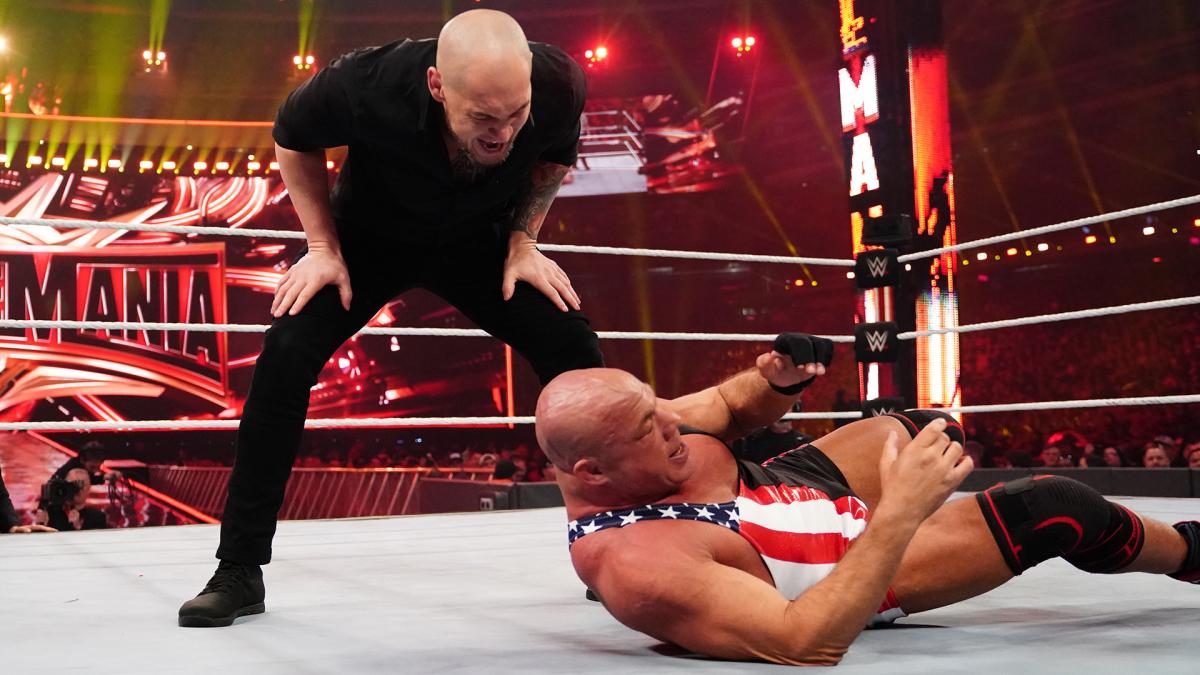 I know you hated the booking of Baron Corbin to be Kurt Angle's final opponent. From a storyline perspective, it made total sense. From a Baron Corbin perspective, it made total sense. But there's more to it. Baron Corbin CARRIED that match, basically German Suplexing himself multiple times and making Angle look like a million bucks in the process. Baron Corbin made that match (and program) what it was. But please continue to boo him, it's best for business.
Also, click the shirt to buy!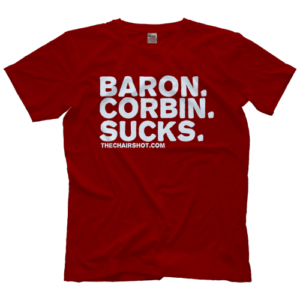 https://www.prowrestlingtees.com/related/thechairshot/baron-corbin-sucks.html
The Second Star: Charlotte Flair, Becky Lynch, and Ronda Rousey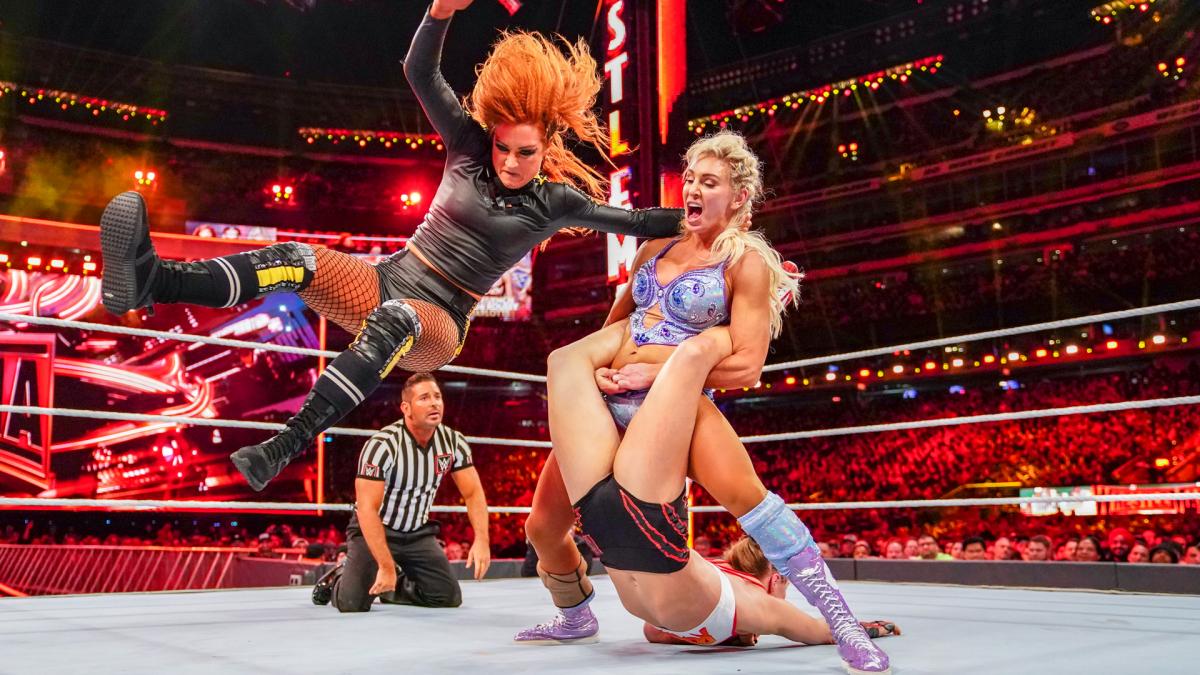 WrestleMania 20 and 30 both had better Triple Threat main event matches, but this was history. It was a hefty burden to place on all three, but they delivered. It's easy to criticize the finish–and you can argue that it's well deserved–but this is about what they accomplished overall. Charlotte got a helicopter, Ronda got Joan Jett, but Becky got the win and all the spoils. Well done!
Maybe a Baron Corbin Sucks shirt isn't your speed? That's okay, we have others!
Be like Elisa and get yours at:
https://www.prowrestlingtees.com/related/thechairshot.html
Honorable Mention: Alexa Bliss
The First Star: Kofi Kingston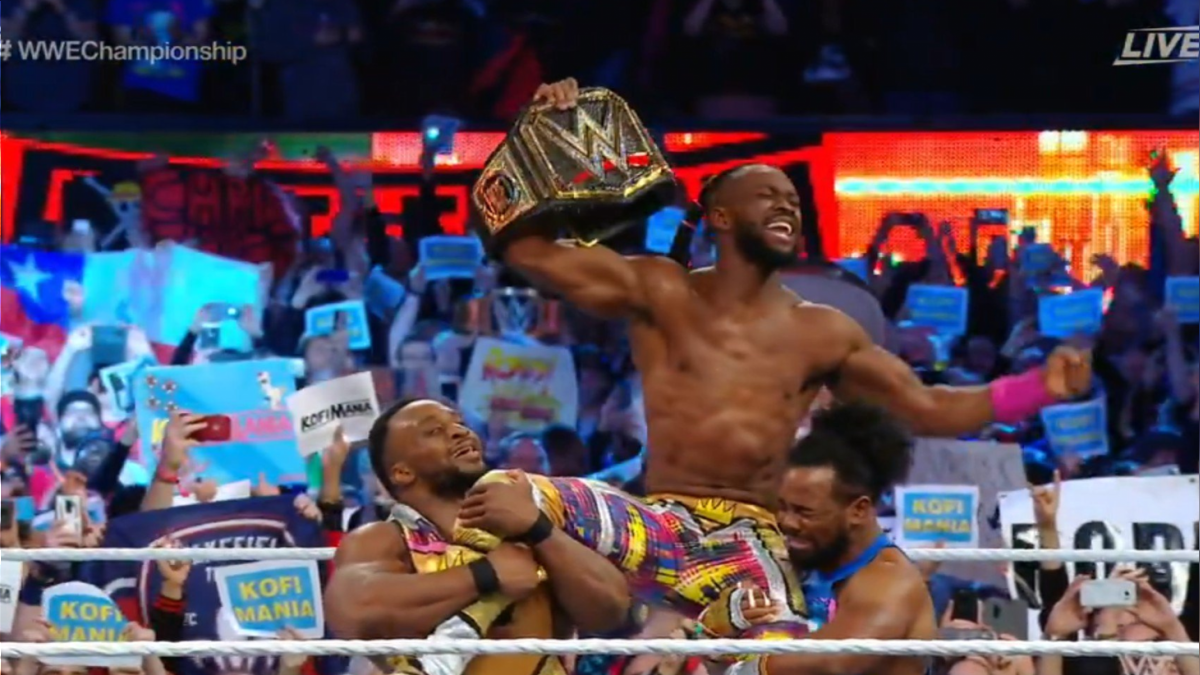 Was there any other option? I mean, what do you want me to say? Kofi has been working at this for 11 years, and The New Day has their goal. The fans' emotions were pulled in and used at an all time high, and it paid off in the end. Way to go Kofi, way to go New Day, way to go Daniel Bryan, and WAY TO GO WWE.
---
Who are your Three Stars of WWE NXT Takeover New York?
Comment on social media @ChairshotGreg, @theCHAIRSHOTcom,
and use the hashtag #UseYourHead!
---
In hockey, a game's "Three Stars Of The Night" represent the top three performers of the night. For more clarification, I defer to this Pittsburgh Gazette explanation:
"The tradition dates to the 1936-37 season, when Imperial Oil became the principal sponsor of Hockey Night in Canada radio broadcasts and was seeking a way to promote one of its products, Three Star gasoline. The idea of doing so by selecting the top three performers in a particular game purportedly came from a Canadian advertising agency.
Many clubs do recognize the player with the most three-star selections with an award or trophy, usually in conjunction with a corporate sponsorship, at the end of the season (or sometimes, each month). All six Canadian franchises, for example, have an affiliation with a well-known brewery.
The NHL keeps track of its own Three Stars Of The Night selections, but that is done on a league-wide basis. The league employs a system that awards 30 points to a first star, 20 to a second star and 10 to a third – a running total can be found on the league's website – but it does not present an award based on them."
In hockey tradition, the first star represents the best of the three, but all three are considered to be receiving a high honor.