Joe's Lucha Libre Weekly
Updates on the world of Lucha Libre!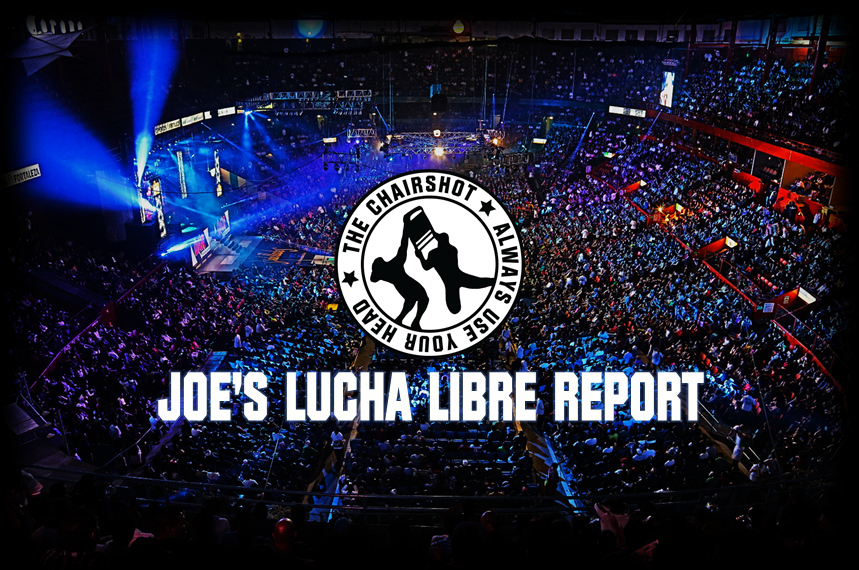 Joe Dinan has you covered on CMLL, AAA, and all things Lucha Libre!
CMLL
So I did it a little different since I would usually watch the Monday and Tuesday shows before this Weekly and preview Friday, I decided to watch all three first and preview the week ahead instead so things don't get jumbled.
Arena Puebla Monday
We had a rudos and technicos mix up for the main event featuring Caristico, Ultimo Guerrero, and Bestia del Ring vs Diamante Azul, Mephisto, and El Valiente in a fun little match which saw the former winning. The co-main event saw Angel de Oro, Niebla Roja, and Soberano facing Terrible, Templario, and Hechicero. The former won that as well, which makes sense seeing as they're challenging Los Dinamitas for the trios title on the Arena Mexico Tuesday show which is next…
Arena Mexico Tuesday
The main event saw Los Dinamitas, Sanson, Cuatrero, and Forastero defending their trios title against Angel de Oro, Niebla Roja, and Soberano. This was a super fun main event, this might have been a Friday main event quality match and maybe if they didn't have their Tag Team Tournament they would have. Dinamitas retained their titles winning two out of three falls. The co-main event was kind of a nothing match with Atlantis, Diamante Azul, and Titan against Mephisto, Luciferno, and Ephesto. Diamante Azul looked like he hurt himself in the match and he left the match. Atlantis and Titan won because Atlantis' mask got removed.
Arena Mexico Friday/Next Friday
The main thing of this show was the tag team tournament. They had a battle royal to determine the order. Flyer and Forastero lost to Caristico and Mephisto. Guerrero Mya and Euforia defeated Angel de Oro and Bestia del Ring. Titan and Cavernario defeated Blue Panther and Mascara Ano 2000. Soberano and Sanson defeated Triton and Bucanero. Caristico and Mephisto defeated Guerrero Maya and Euforia in the second round. Titan and Cavernario defeated Soberano and Sanson in the second round and in the finals Titan and Cavernario defeated Caristico and Mephisto to win Block A. Volador defeated Gilbert El Boricua in the main event. Next week we will get Block B for the Tag Team Tournament.
AAA
Not much news out of AAA. They had a show last week during Wrestlemania weekend. Psycho Clown and Dr. Wagner defeated Rey Escorpion and Blue Demon Jr in a random cage match. They love random cage matches. Co-main event saw Joe Lider and Pagano losing to La Mascara and Texano Jr in a tag match. La Hiedra is now a member of Los Mercenarios replacing Hijo Del Fantasma who has left the promotion. I'd assume he's going to WWE because if he's going to AEW well, they're working with AAA. There was a five way match for the Latin American championship which saw Drago defend his belt against Hijo del Vikingo, Myzteziz Jr, Aerostar, and Argenis. Drago successfully defended his belt.
The other news out of AAA, other than them running MSG proper, is they are going to potentially run LA among other destinations as part of an investment from another company who is helping fund this. If MSG isn't remotely successful plans might get scrapped. AAA is running shows on April 26th, April 28th, maybe May 1st or 2nd I believe, May 3rd, and May 5. 5 shows in 11 days. Now the May 3rd show is branded as an all in one show with Impact, MLW, Lucha Libre Elite which is a dead promotion AAA props up for invasion angles, and AAA. I'll be a busy bee then.
As for other news, I don't think there is much. MLW is airing tv tapings that I went over last week and ROH is just doing standard ROH stuff with Bandido and Rush.