NXT Minus 6: Do Unto Others
Bradley Jay's 6-point look back at this week's edition of WWE NXT!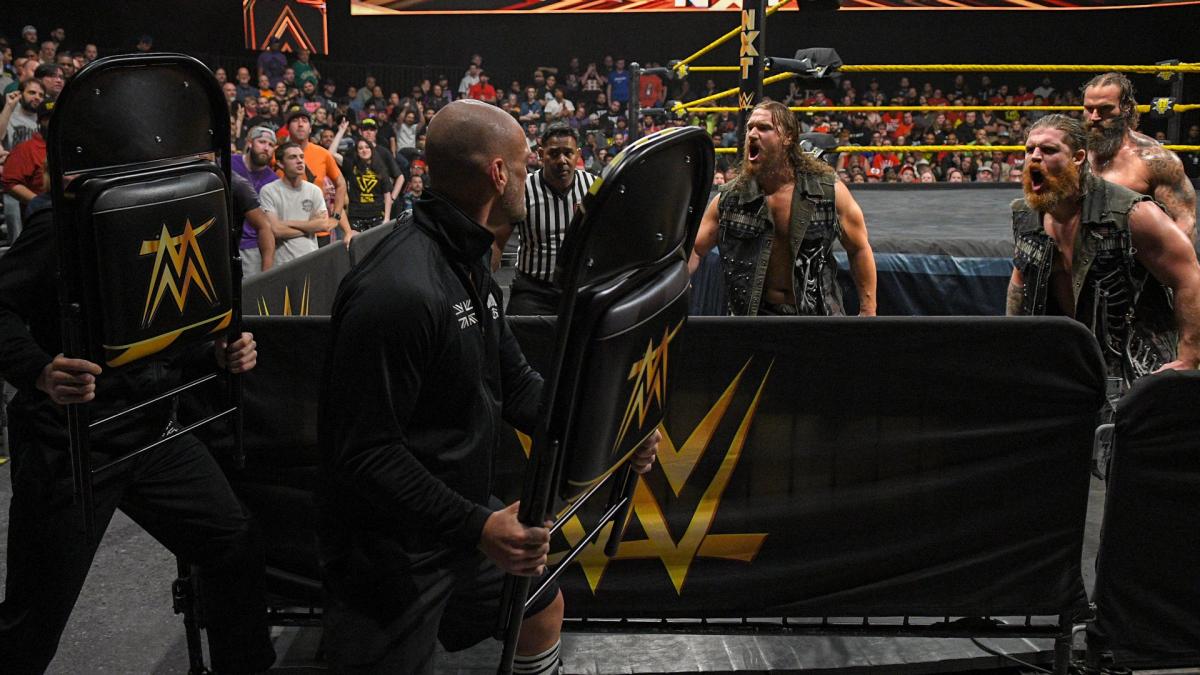 Bradley Jay's 6-point look back at this week's edition of WWE NXT!
I never thought I'd see the day when we had two 4-star matches on a Wednesday night but a Forgotten Son steals the show.
6. Why did it take this long to unleash Jaxson Ryker? Dude was scary intense tonight. My psychic abilities are rusty, but he seemed to be saying "Screw the countout, I want to kick ass and hurt people. Ref can count to 50 for all I care." Or something to that effect. A few more outings like this & Vince will change his name to Jaxson Reigns & make him the newest member of the Shield.
5. If you don't love Matt Riddle, then you are dead inside. You probably also hate puppies & ice cream. He's the guy you want to have a beer with. He's the guy you want in your fantasy football league. He's the guy you want to see take on Adam Cole. Well, 1 out of 3 ain't bad.   
4. I love Commissioner William Regal on my screen. I love Kassius Ohno on my screen. Put them together? That's dark chocolate & sea salt. I love that Ohno is returning to NXT. I love that his match with KUSHIDA next week makes sense and has a reason for being. I love when wrestling gets it right.
3. War Raiders Viking Experience War Vikings Raider Nation Two Guys with Beards versus Street Profits was a fantastic sprint. 4 stars. I sure hope they're building to a proper title match. Montez Ford is looking like the breakout star of 2019. If he gets any higher on the frog splash, they're going to have to hold the tv tapings outside.    
2. Technically not NXT, but one of my personal dream matches is Rowe versus Tomohiro Ishii. Tell me you wouldn't love to watch these two blocks of granite club the snot out of each other for 15 minutes. My chest would be bruised and bloody after that match.  
1. This week's That's Why I Love Wrestling Award goes to Candace Lerae. I'm a sucker for the little touches that turn good to great. Candace's step up Senton Bomb puts a small, fresh twist on an already cool move. Nice work, Mrs. Wrestling.
That's right…I said it.
P.S. Johnny Gargano & Roderick Strong put together a fun bit of technical back-and-forth that is absolutely worth checking out, but you didn't need me to tell you that.