NXT Minus 6: Unfulfilled Needs
Buddy Murphy, Adam Cole BAY BAY, tag team names and more!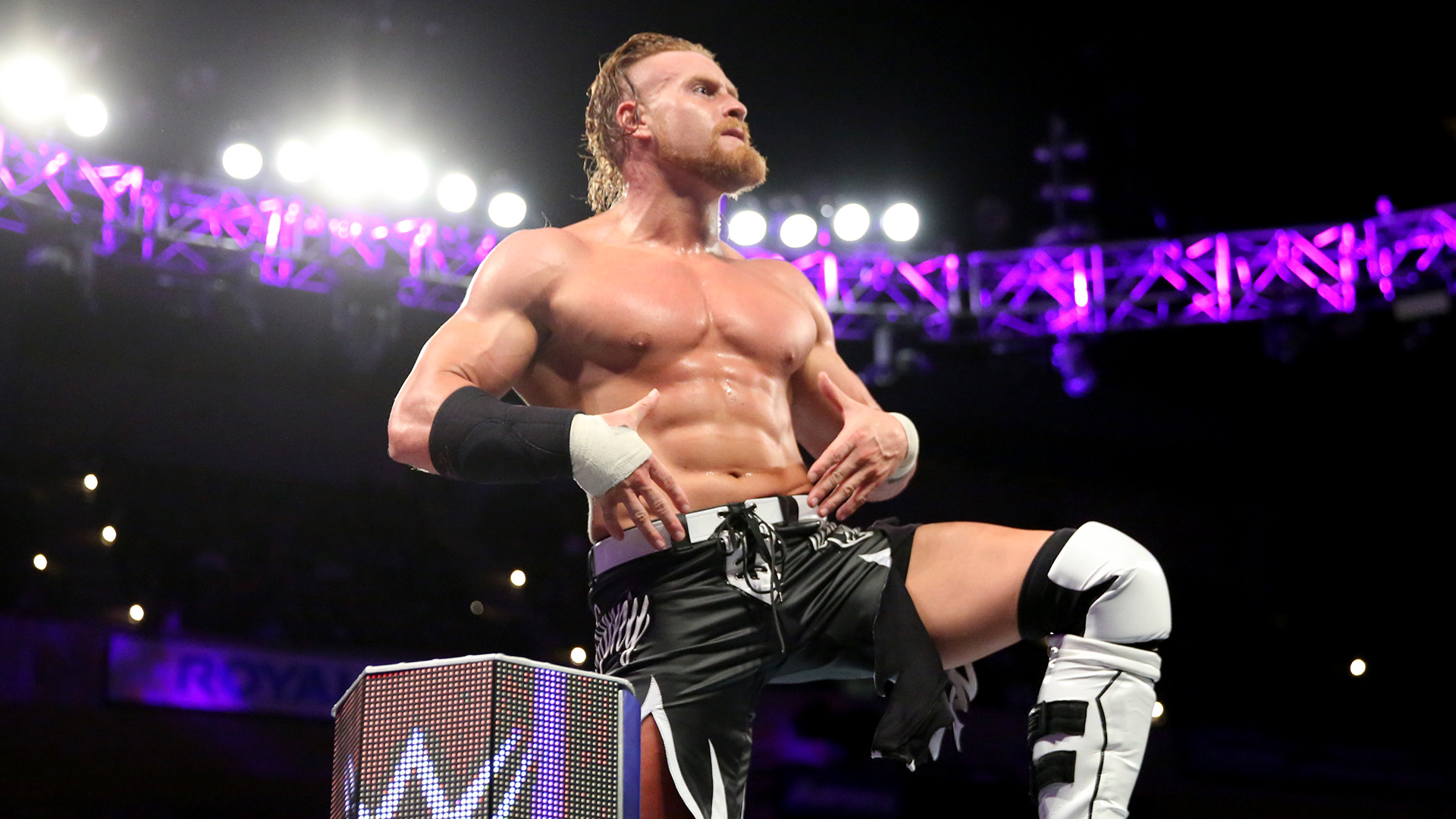 Bradley Jay checks in with his 6 point look back at WWE NXT this week!
Somebody needs a new finisher. Somebody needs a new name. Everybody needs somebody.
6. Buddy Murphy on NXT? Versus Velveteen Dream?? For the North American Title??? Yes, please.
5. I think Adam Cole is fantastic. He can be a top player in any federation in the world. That being said, it needs to be last call for the Last Shot. It never looks good when he hits it. The guy has 1,000 moves, and they all look better than the Last Shot.
4. I have enjoyed everything I've seen from WWEPC, the WWE's behind the scenes series on the Performance Center. I love to see the wrestlers as real people and to learn their story. The other side of the coin is it seems like we know too much and sometimes I still miss kayfabe.
3. It's been long enough. The Forgotten Sons need to dump the forgotten shtick. We remember you. Go with "Do Unto Others." Let them be the guys who like pain. They hit each other, body slam each other. If they are going to do that to themselves, then you know what they do unto you won't be pretty. Stop telling us they're crazy. Show us they're crazy.
2. It feels like they are sowing the seeds for the breakup of The Undisputed Era. If it doesn't end with Adam Cole versus Kyle O'Reilly, I riot. A one-man riot. There's your fantasy football team name next season. I know it's been done before, but not at Takeover.
1. The Street Profits versus Fabian Aichner & Marcel Barthel was a hot little match that is definitely worth your time. Both teams deserve a title shot. But before that happens, what in the hell does it take to get a team a name?!?! The Union. The Axis. Sieg. Fratelli. Anything. They finally got matching ring gear. That's a start. Popular demand got Kofi Kingston a title shot. Now let's turn our attention to getting Aichner & Barthel a proper tag team name.