Steve Cook's Top 5: Most Unlikely WWE Champions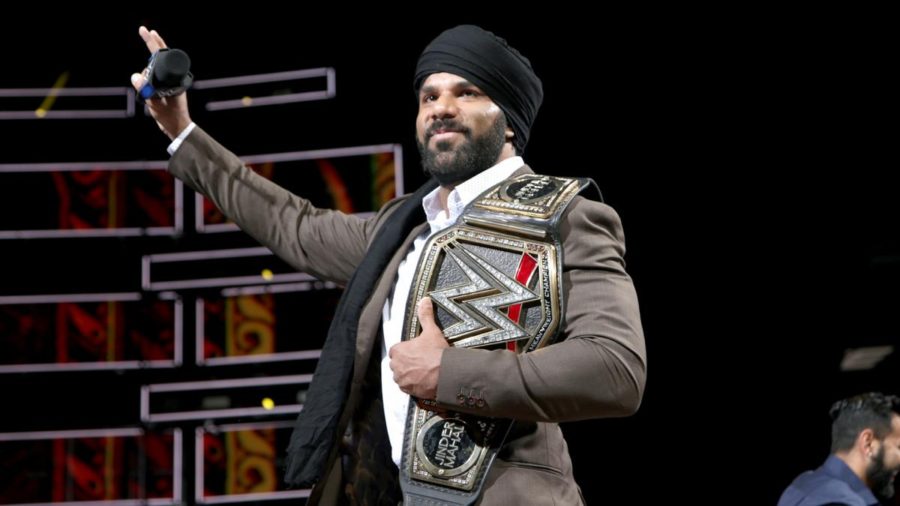 How many of us expected Kofi Kingston to win the WWE Championship this year? Cook takes a look at other unlikely WWE Champions.
If you say "me", you're lying. Kofi's always been a well-liked Superstar, but he was never pushed at the level of a top champion. Heck, he was only in the Elimination Chamber match because Mustafa Ali got hurt. The WWE Universe got behind him, and all of a sudden he was beating Daniel Bryan at WrestleMania.
It's one of the most unlikely WWE Championship ascensions I can remember. Here are five even more unlikely ones.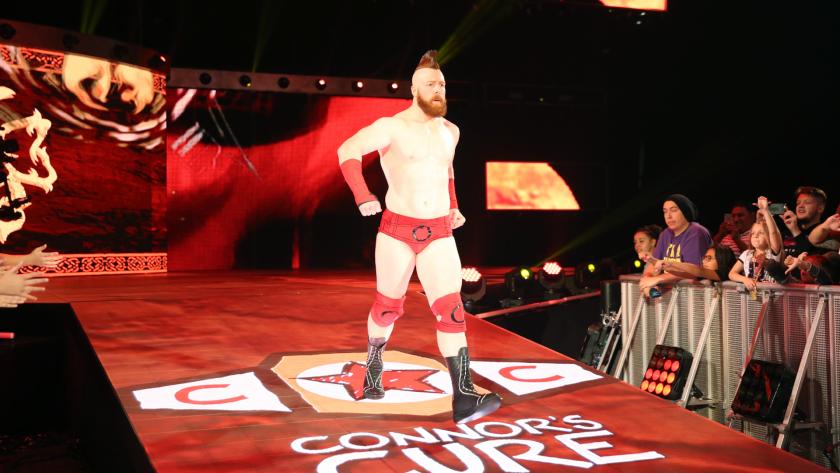 5. Sheamus
The Celtic Warrior was certainly an imposing fella when he made his debut on the ECW brand. Not too long afterward he moved over to the Raw brand and scored some dominant victories over Jamie Noble, forcing the poor man into retirement. He was building a little momentum, and all of a sudden he found himself in a "break-through battle royal" for Superstars that had never won the WWE Championship & Randy Orton. Sheamus won the battle royal, got a tables match with John Cena at TLC, and won his first WWE Championship 166 days after his debut on the main roster.
Sheamus was the anti-Kofi, in that he didn't have to wait terribly long for his moment on top. It happened so soon that nobody was really expecting it. Sheamus has certainly had his ups & downs since, but I think most would agree that he's proven to be a worthy championship-level competitor. He didn't end up being an embarrassment to the championship.
---
Elisa looks great in her Chairshot t-shirts. You can too!
Get yours at https://www.prowrestlingtees.com/related/thechairshot.html
---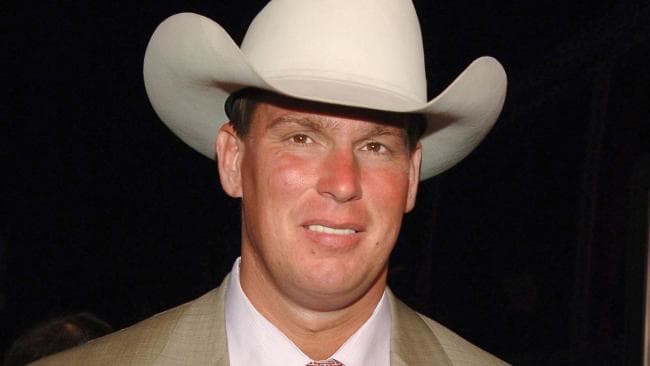 4. John Bradshaw Layfield
Bradshaw had been solidly in the middle of WWE cards for nearly a decade prior to his push to the top of SmackDown & the WWE Championship. He was a solid enough wrestler & occasionally he'd stiff the heck out of people to our amusement. After years of being the cigar-smoking beer-drinking redneck that hung out with Faarooq & got paid by other Superstars to protect them from their rivals, Bradshaw broke up with his tag partner and embraced the right-wing stock market expert side of his personality. This led to a feud with WWE Champion Eddie Guerrero & eventually winning the championship.
I don't remember anybody calling for a Bradshaw world championship push, or a heck of a lot of people being happy with it when it did go down. Hindsight has led to many praising the JBL title run as a good piece of business, but it didn't do a heck of a lot of business when it actually happened. The JBL title run was one of those title runs that enforced the idea that the Raw champion mattered more than the SmackDown champion.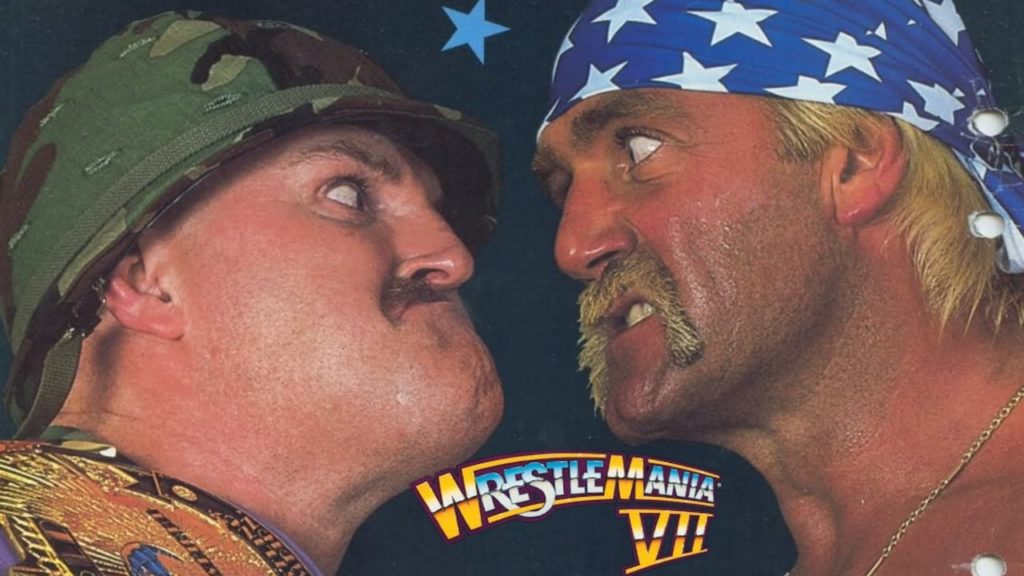 3. Sgt. Slaughter
Slaughter had been a wildly popular face for most of the 1980s & was one of the men most identified with 'MERICA before 'MERICA was something people said. Slaughter was more used as a secondary babyface to wave the flag & feud with foreign heels while Hulk Hogan carried the strap & ran things on top of the card. Sarge was a good hand, and had the WWF Championship changed hands more often in the mid-80s, he probably would have been in contention for the spot.
When it finally did happen for him in 1991, it was the result of a series of shocking developments. Slaughter had been gone from the WWF for several years due to a disagreement over who should get Sarge's GI JOE money. Sarge said he should, the WWF said they should. By the time that dried up, the news was all about Iraq & the idea was hatched that Slaughter could turn his back on his country & become an Iraqi sympathizer. This led to a title run from the Royal Rumble to WrestleMania, during which Operation Desert Storm came & went. The WWF's crass attempt to capitalize off a war didn't have the box office results they were hoping for, and Slaughter was asking for his old country back sooner rather than later.
2. Bob Backlund (1994)
Much like Slaughter, Backlund took a lengthy leave of absence from the WWF in the second half of the 1980s. By the time he came back in 1992, much of the viewing audience had no memory of him as WWF Champion. I was born four months after Hulk Hogan beat the Iron Sheik, and there weren't a bevy of video tapes at Blockbuster with Backlund matches on them.
It was innocent enough at first. Backlund was a mid-card babyface that played by the rules. He served as a throwback to a different era. After losing a somewhat random title opportunity against Bret Hart on Superstars, Backlund snapped. He put the crossface chicken wing on countless unsuspecting fools before beating Bret for the championship at Survivor Series. Though he would point out that he had never been beaten for the championship, and was merely regaining the belt. As much as we all love Mr. Backlund to this day, his three-day reign in 1994 is still one of the more unlikely championship title runs in history.
---
hris Platt and Andrew Balaz go to war…
on POD is WAR!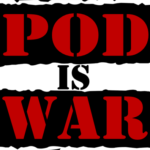 Listen here: http://thechairshot.com/2019/04/pod-is-war-into-the-jesus-verse/
---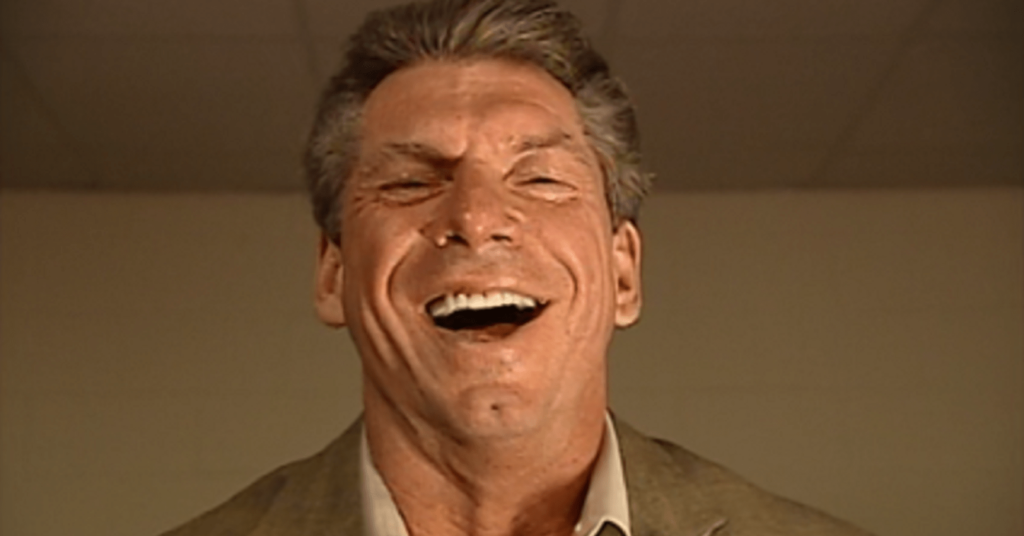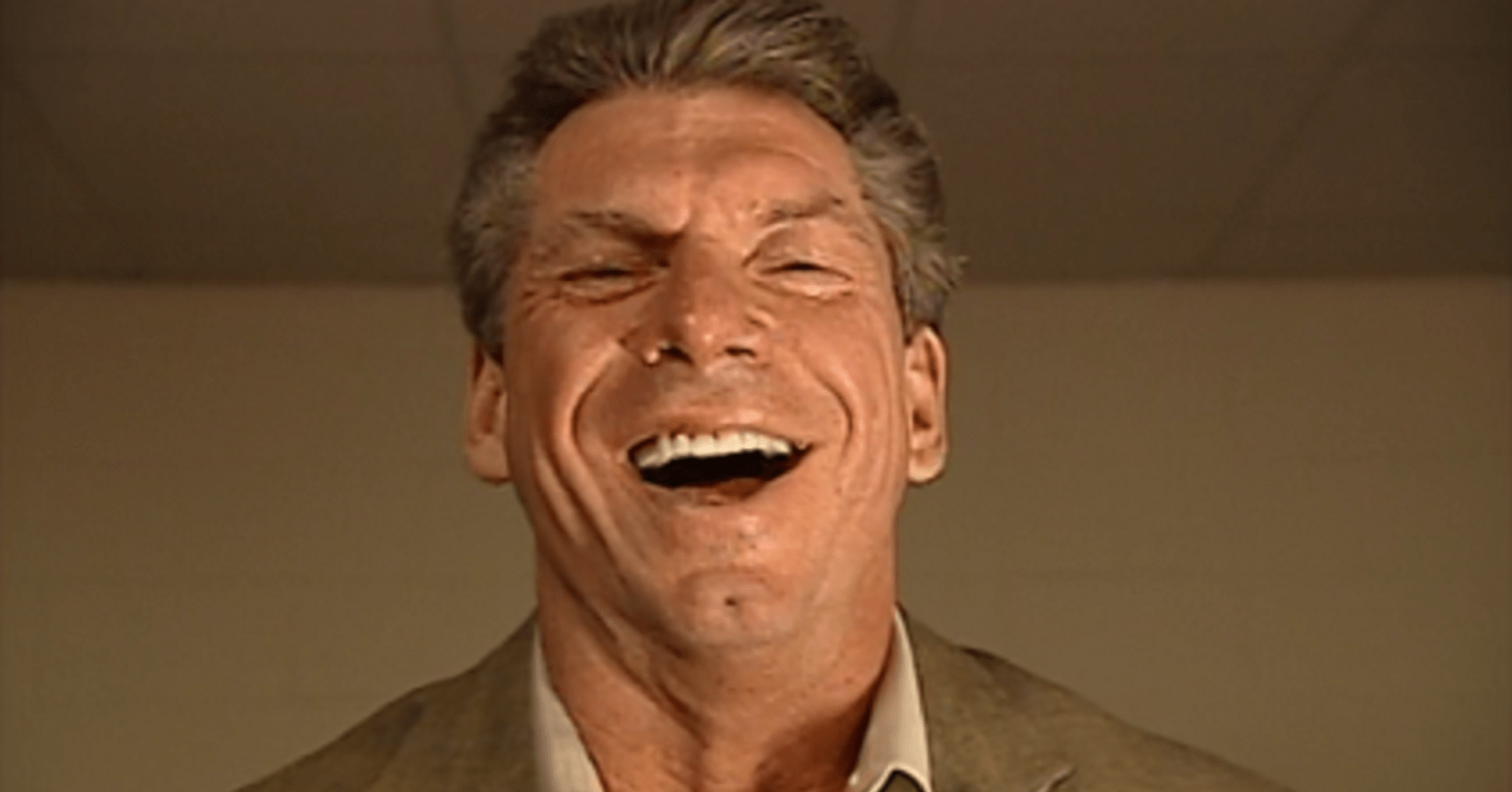 Honorable Mention: Vince McMahon
WCW wasn't the only company that put their championship on a non-wrestler. Granted, Vince probably could have taken Vince Russo & David Arquette in a handicap match, but his title reign was one of the more unlikely and certainly the most pointless in WWE Championship history. The dude beat Triple H with his son officiating & Stone Cold Steve Austin helping out because reasons, then vacated the title a week later. Triple H won it back in a six-pack match at the next PPV.
Why doesn't Vince make the list? Because it's his company, and which wrestling company owner hasn't won their main championship at one point or another?
1. Jinder Mahal
The Modern Day Maharaja definitely looked the part. He had the size of a WWE Champion. Jinder had the demeanor of a top heel champion. He carried himself with dignity & from all accounts was easy to do business with. Making him WWE Champion was a justifiable attempt to appeal to 1.3 billion people in India.
There were only a few problems. Jinder had been treated like a joke for the majority of his WWE stint. His win-loss record made the 2018-19 Lakers look like a juggernaut. It wasn't like there was a catalogue of classic Mahal matches. There weren't countless wrestling fans demanding that Jinder be pushed to the top of the card. Jinder just randomly got a push after moving to SmackDown in the SuperStar Shakeup, then he randomly beat Randy Orton to win the championship with no real build.
Had Jinder been properly built up in the months prior & fans been conditioned to think he was a legitimate contender, it could have worked. Instead it was an unlikely experiment that resulted the way most people expected.