Steve Cook's Top 5: Wrestling Hot Takes!
Do you agree with Steve's takes?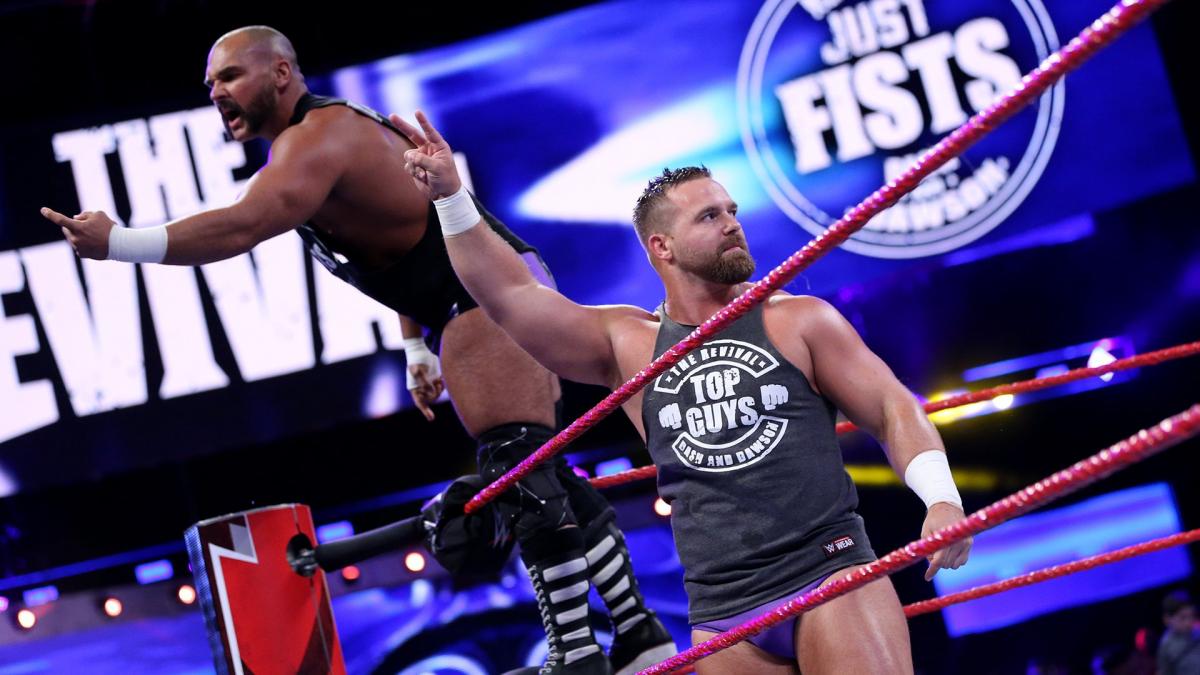 Steve Cook takes a look at the wrestling news of the week and gives you his Hot Takes in response!
I've noticed something interesting over the past few days while reading wrestling news & the reaction to it. My reaction seems to be different from most of the reaction I read.Weird, isn't it? Well, maybe not. I have a different opinion on most things than most people I know. One of the approximately 45,875 reasons I'm still single.
I feel like it's been a long time since I did the whole "react to wrestling news" thing, so let's bring it back this week! Let's call it my Top 5 Wrestling Hot Takes and see how it goes.
5. I don't think Dean Malenko leaving WWE is a bad thing
Malenko was as solid an in-ring hand you could find during the late 1990s. He's spent the last eighteen years working with WWE as a backstage agent/producer helping the Superstars put matches together. You would think his departure meant the company would fall off the map with the way people were talking about it last week.
I don't see it that way. Let's face it, eighteen years is a long time for any agent or producer. WWE has been bringing in tons of veterans for backstage jobs lately, so the writing was on the wall for guys like Malenko & Arn Anderson. I think we can all agree that WWE could use some new voices in those positions.
I'm not sure which matches Malenko was responsible for producing. We rarely know these things, which is why I always feel weird judging who's good backstage & who isn't. Just because somebody was a great worker doesn't make them a great mind. Reportedly, he was the agent for the Michael Cole vs. Jerry Lawler match at WrestleMania 27. If I was in charge, I would have immediately fired whoever put that poop show together, so Malenko would have been out of the company a lot sooner.
4. I don't think The Revival are worth $500,000 per year
At least, not in the current pay structure. With WWE bringing in that new money from the Saudis & the networks next business quarter, I'm all about giving it to the wrestlers and increasing salaries across the board. If everybody's getting a pay increase & $500,000 becomes an average salary for a WWE Superstar, then sure, give the Revival the money.
This isn't so much a knock on the talents of Dash Wilder & Scott Dawson as it is WWE's usage of tag teams. Are you going to tell me Raw's tag team division would be that worse off if two other people were in the Revival's slot? It's going to take more than "WATCH THEIR NXT MATCHES" to sell me on that, especially when the only time they get to do NXT-style long tag team matches is on house shows that nobody attends. You could put anybody in the Revival's slot and get the same value out of them.
Patrick O'Dowd: #SaveTagTeamWrestling
I know, I know. There was a big stink raised about how these guys wanted to be released a few months ago and agreed to stay if WWE proved they cared about tag team wrestling. I don't see much evidence that that has happened, other than approximately $2.5 million ones for each guy over the next five years.
3. PCO needs to stop trying to kill himself
I don't watch a whole lot of Ring of Honor these days. The product seems impossibly cold. The ownership is reprehensible even by pro wrestling standards. I see & read things here & there, but most of it just doesn't interest me.
PCO is an interesting cat. The 51-year old former Quebecer & Amazing French-Canadian recently made a return after an absence of several years. He tore his way through the indy scene & now appears for ROH as part of Villian Enterprises. He & Brody King won the NWA World Tag Team Championship at this weekend's Crockett Cup. Two things from that show garnered my attention:
-The Briscoes wrestling the motherfreaking Rock N Roll Express
-This spot that PCO apparently does every damn match
Nobody:

Absolutely nobody:

PCO:

➡️ https://t.co/L56LqIm2Tw | https://t.co/0TMqQRB6Ou pic.twitter.com/f3fIot0qy1

— TDE Wrestling (@tde_wrestling) April 28, 2019
Like…why? I probably hate apron moves more than anybody with a rasslin' column, this takes that stupidity to a whole new level. Does the guy have an insurance policy he's trying to cash in? Just stop.
2. I haven't really noticed Sasha Banks' absence from WWE television
We've seen plenty of Sasha Banks articles here at the Chairshot lately. Most of us are very fond of the Legit Boss & think WWE should do whatever it takes to keep her a happy, productive member of the roster. There's no doubt she's as talented as there is on WWE's women's roster.
With that being said…have you noticed her absence since WrestleMania? I haven't. It would have been nice to have her around to feud with the Iiconics, but at least Asuka & Kairi Sane are a team on SmackDown Live now. Bayley has moved over to that show and seems at least as productive there as she was during the last year with Sasha.
You know what Sasha would probably be doing right now if she was around? Getting Lacey Evans ready to take on Becky Lynch. It'd help Evans' cause, but man would people online bitch & complain about it. WWE could definitely use Sasha, but not having her around isn't the end of the world.
1. Bray Wyatt will make this Firefly Funhouse thing work
I wasn't watching Raw as it happened last Monday night. The Stanley Cup Playoffs were still going on at the time. It was fun following the show on Twitter though, allowing the WWE Universe to guide me through things and let me know what was worth watching. One of the most divisive segments was the return of Bray Wyatt as a children's TV show host.
I saw people losing their everloving minds over this. They thought it killed Bray as a performer & rendered his future drawing power useless. They saw it as another sign of Vince McMahon's senility kicking in. I was looking forward to watching it just to see how big a trainwreck it was. Turns out that I liked it!
You can't tell me that this isn't a natural evolution of Bray's persona. Why wouldn't a wannabe cult leader turn to influencing the minds of the youth of America? It's a better plan than trying to get fellow WWE Superstars to join him. Plus, Bray has the delivery & creativity to make this sort of thing work. Maybe he won't be a future Universal Champion, but he can be a character that we still remember twenty years from now. Which is more important in the grand scheme of things?
Follow Mercy the Buzzard.
King's WrestleMania Rewind: Stone Cold VS. Scott Hall (WrestleMania X8)
Chris King is back with another WrestleMania Rewind, looking at the NWO's Scott Hall battling Stone Cold Steve Austin at WWE WrestleMania X8 from Toronto!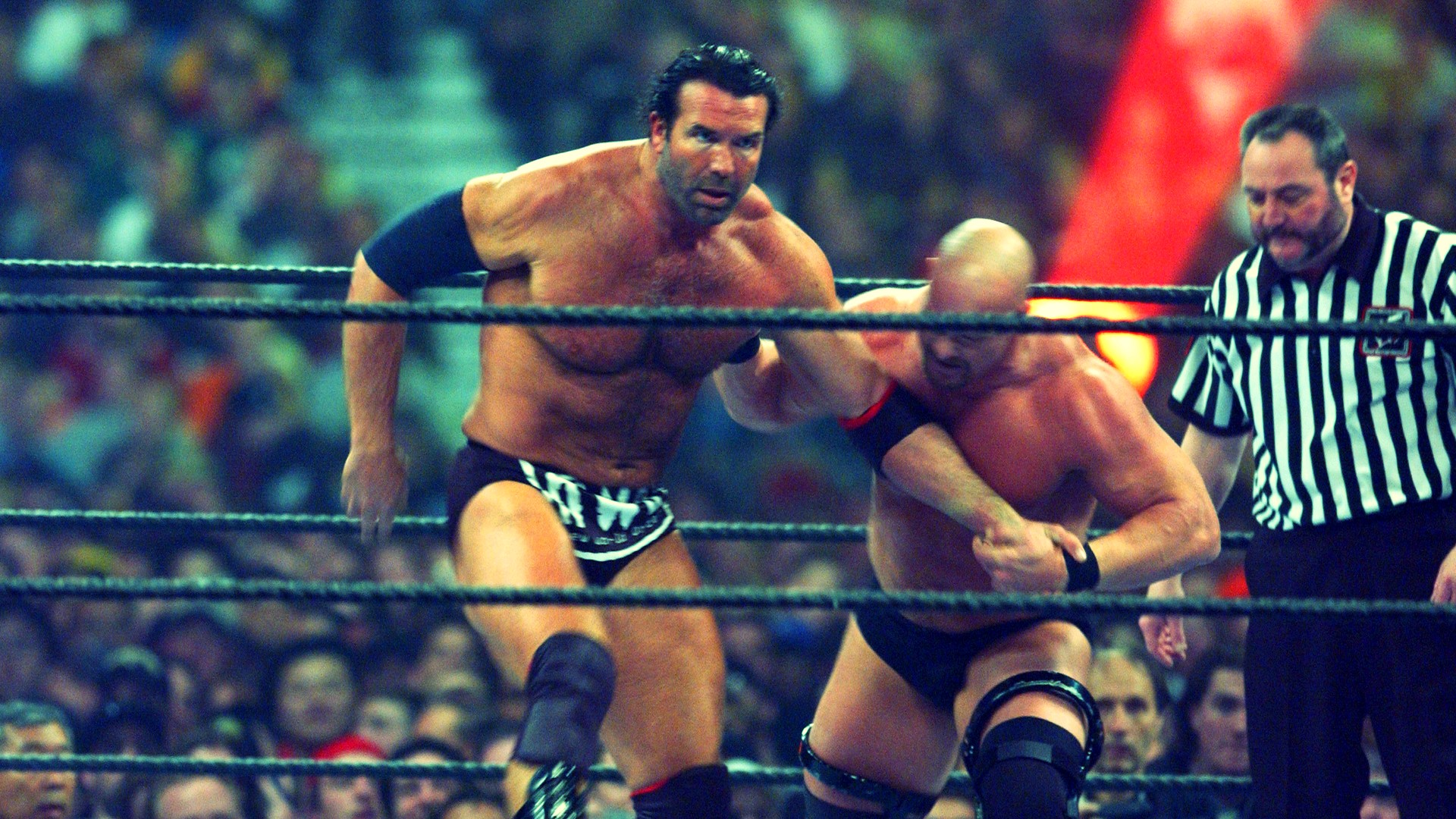 Chris King is back with another WrestleMania Rewind, looking at the NWO's Scott Hall battling Stone Cold Steve Austin at WWE WrestleMania X8 from Toronto!
Chris King is back this week with another edition of WrestleMania Rewind, where he is rewatching all the past Mania matches and feuds. This week you're in for a treat as we look back at 'Stone Cold' Steve Austin vs. Scott Hall at WrestleMania X8.
In late 2001, Vince McMahon bought out his competition WCW and acquired the rights to a plethora of talent including Booker T, Eddie Guerrero, Chris Benoit, and the iconic trio known as NWO. Hulk Hogan; Kevin Nash, and Scott Hall were hell raisers, and what better way to make a name for yourself than take out the two top superstars in the WWE The Rock, and Stone Cold?
The NWO cost Austin his chance at becoming the Undisputed Champion at No Way Out during his match with Chris Jericho. Adding insult to injury, the NWO spray-painted 'The Texas Rattlesnake' with their brand logo just like they did in WCW. As you can imagine, Austin was pissed and out for revenge against the group and primarily Scott Hall.
Hall would challenge Stone Cold to a match at WrestleMania 18. Both superstars beat the living hell out of each other leading up to this highly-anticipated match for who runs the WWE.
The glass broke and Stone Cold made his iconic entrance, and black and white NWO covered Halls' entrance alongside Kevin Nash. With the odds stacked against 'The Toughest S.O.B' could Austin or NWO prove their dominance? Sadly the NWO  broke up that very night when Hulk Hogan came to the aid of his adversary The Rock after their 'iconic' dream match. Stone Cold would ensure the victory with the Stunner. Hall would perform an Oscar-worthy sell over the finisher.
What a time to be a wrestling fan in the 2000s when nothing was impossible for WWE. Who would've thought WCW would go out of business and Hogan would make his long-awaited return to WWE?
King's WrestleMania Rewind: Seth Rollins vs. Kevin Owens (WWE WrestleMania 36)
Chris King takes a look at the most underrated WWE WrestleMania matches, and starts off with Seth Rollins battling Kevin Owens at WrestleMania 36!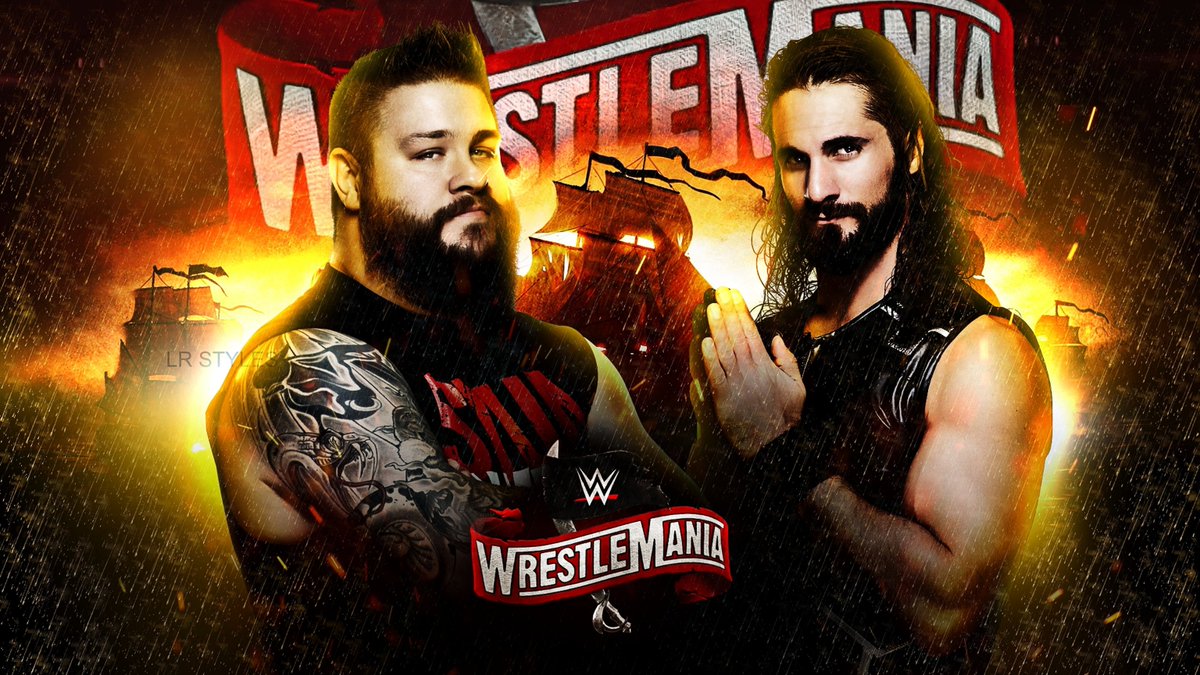 Chris King takes a look at the most underrated WWE WrestleMania matches, and starts off with Seth Rollins battling Kevin Owens in the WWE Performance Center at WrestleMania 36!
Chris King is starting a new series heading into WrestleMania season dubbed WrestleMania Rewind. Each week he'll be going back and sharing his insight over underrated matches at the Show of Shows. First up, is Kevin Owens vs. "The Monday Night Messiah" Seth Rollins at WrestleMania 36.
At the 2019 edition of Survivor Series, Rollins sacrificed himself during the men's traditional match allowing SmackDown to ultimately gain the victory. The following night the self-proclaimed Messiah, berated the whole roster but KO was not having any part of it. Owens quickly became a huge barrier in Rollins' cause for the greater good. The Authors of Pain attacked Owens with Rollins' character in question.
Owens finally had enough of his rival's mind games and torment and challenged Rollins to a match on the Grandest Stage Of Them All. Rollins mockingly accepted his challenge and the match was made official for night one of WrestleMania. Owens came out of the gate beating the holy hell out of the Monday Night Messiah trying to achieve his long-awaited moment at Mania but, Rollins tried to steal a disqualification victory by using the ring bell.
Owens hellbent on revenge provoked Rollins into turning their encounter into a no-disqualification contest where the fight could be taken all over the empty arena. The highlight of the match, was when KO used the WrestleMania sign to deliver a thunderous senton bomb through the announce table. Owens would secure the victory with a Stunner in an incredible match. Despite having no crowd during the pandemic era, both KO and Rollins put on an intense performance under the brightest lights.
In my personal opinion, this was a great feud that helped both superstars in their transformation as compelling characters for years to come.