The Chairshot Staff Picks: NXT Takeover New York
Who wins at WWE NXT Takeover New York? We'll tell you!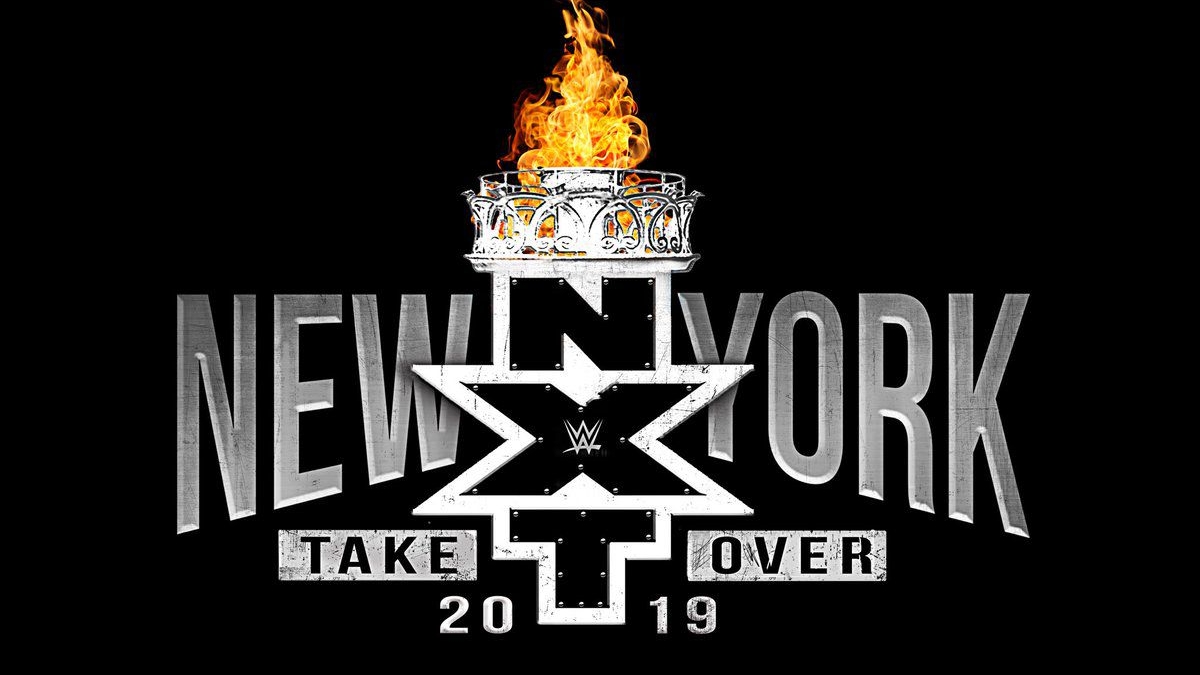 The Chairshot staff makes their picks for WWE NXT Takeover New York!
Ladies and gentlemen, WrestleMania week is finally upon us! What a better way to kick off the weekend than to make some predictions. Uncle MO is definitely on the side of The Chairshot staff coming off of a PERFECT set of picks at Fastlane. So let's pop on our tinfoil hats of prognostication and jump in head first for NXT Takeover New York…
NXT TAKEOVER NEW YORK
Pete Dunne(c) v Walter
Abe Odeh – Walter
Brad Jay – Dunne
Brandon King – Walter
Bobby Fernandes – Walter
Carol Cassada – Dunne
Harry Broadhurst – Walter
Jason Shufletowski – Dunne
Kevin Carrol – Walter
Korey Gunz – Walter
Rey Ca$h – Walter
Rob Bonnette – Dunne
Steve Cook – Walter
Steven Mitchell – Walter
Sarah Hirsch – Walter
Scott Mcleod – Walter
Tiffany Carter – Walter
Dave Ungar – Walter
Elisa Maria – Walter
Miranda Morales – Dunne
Patrick O'Dowd – Walter
DPP – Walter
Andrew Balaz – Walter
Chris Platt – Walter
Greg Demarco – Walter
Tunney's Take: This seems like the perfect setting to end an amazing title run by Pete Dunne. My pick is Walter.
The Chairshot  20-5 Walter #UseYourHead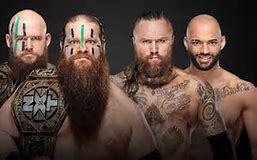 War Raiders(c) v Aleister Black & Ricochet
Abe Odeh – War
Brad Jay – War
Brandon King – War
Bobby Fernandes – War
Carol Cassada – War
Harry Broadhurst – War
Jason Shufletowski – War
Kevin Carrol – War
Korey Gunz – War
Rey Ca$h – War
Rob Bonnette – War
Steve Cook – War
Steven Mitchell – Black & Ricochet
Sarah Hirsch – War
Scott Mcleod – War
Tiffany Carter – War
Dave Ungar – War
Elisa Maria – War
Miranda Morales – War
Patrick O'Dowd – War
DPP – War
Andrew Balaz – War
Chris Platt – Black & Ricochet
Greg Demarco – War
Tunney's Take: It would be pretty sweet if Black and Ricochet had those NXT tag straps around their waists heading to the ring for their SmackDown tag title match on Sunday for 'Mania, but I just don't see it. My pick is War Raiders.
The Chairshot 23-2 War Raiders #UseYourHead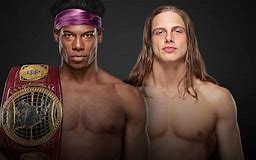 Velveteen Dream(c) v Matt Riddle
Abe Odeh – Riddle
Brad Jay – Riddle
Brandon King – Riddle
Bobby Fernandes – Dream
Carol Cassada – Riddle
Harry Broadhurst – Riddle
Jason Shufletowski – Riddle
Kevin Carrol – Riddle
Korey Gunz – Dream
Rey Ca$h – Riddle
Rob Bonnette – Dream
Steve Cook – Riddle
Steven Mitchell – Riddle
Sarah Hirsch – Dream
Scott Mcleod – Dream
Tiffany Carter – Dream
Dave Ungar – Riddle
Elisa Maria – Dream
Miranda Morales – Riddle
Patrick O'Dowd – Riddle
DPP – Riddle
Andrew Balaz – Dream
Chris Platt – Riddle
Greg Demarco – Dream
Tunney's Take: Velveteen is and has been for some time, ready for the NXT title. The first step for now is putting on an awesome match in NY Friday night and losing the North American strap to the King Of Bros! My pick is Matt Riddle.
The Chairshot 16-9 Matt Riddle #UseYourHead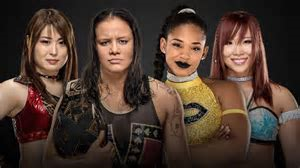 Shana Baszler(c) v Kairi Sane v Bianca Belair v Io Sharai
Abe Odeh – Belair
Brad Jay – Belair
Brandon King – Io
Bobby Fernandes – Belair
Carol Cassada – Sane
Harry Broadhurst – Io
Jason Shufletowski – Baszler
Kevin Carrol – Io
Korey Gunz – Baszler
Rey Ca$h – Belair
Rob Bonnette – Belair
Steve Cook – Belair
Steven Mitchell – Belair
Sarah Hirsch – Io
Scott Mcleod – Io
Tiffany Carter – Io
Dave Ungar – Sane
Elisa Maria – Belair
Miranda Morales – Baszler
Patrick O'Dowd – Baszler
DPP – Baszler
Andrew Balaz – Io
Chris Platt – Io
Greg Demarco – Io
Tunney's Take: In my opinion(imo) Io seems the only logical choice to become NEW NXT women's champ. Sane has had her title run and Belair her title shot. I just don't see Shana's time as being up for the yellow and black brand. My pick is Shana Baszler.
The Chairshot 9-8-6-2 Io Sharai #UseYourHead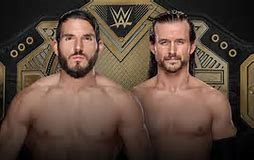 Johnny Gargano v Adam Cole
Abe Odeh – Cole
Brad Jay – Gargano
Brandon King – Cole
Bobby Fernandes – Cole
Carol Cassada – Gargano
Harry Broadhurst – Gargano
Jason Shufletowski – Cole
Kevin Carrol – Cole
Korey Gunz – Gargano
Rey Ca$h – Cole
Rob Bonnette – Cole
Steve Cook – Cole
Steven Mitchell – Gargano
Sarah Hirsch – Cole
Scott Mcleod – Gargano
Tiffany Carter – Gargano
Dave Ungar – Gargano
Elisa Maria – Cole
Miranda Morales – Cole
Patrick O'Dowd – Cole
DPP – Gargano
Andrew Balaz – Cole
Chris Platt – Gargano
Greg Demarco – Cole
Tunney's Take: My head says Cole. My heart says Cole. My gut says Cole. My pick is Adam Cole BAY BAY!
The Chairshot 15-10 Adam Cole #UseYourHead
I hope everyone enjoys this excellent card at Takeover. Be sure to check back Friday night for The Chairshot staff picks for WrestleMania 35, right here on THECHAIRSHOT.com Until then, thanks once again to all the staff members who participated. My name is PC Tunney (@PCTunney) and you've been enjoying another edition of The Chairshot Staff Picks!!! #USEYOURHEAD