Tiffany's Takes: WWE 205 Live (4/23/19)
Who steps up on 205 Live?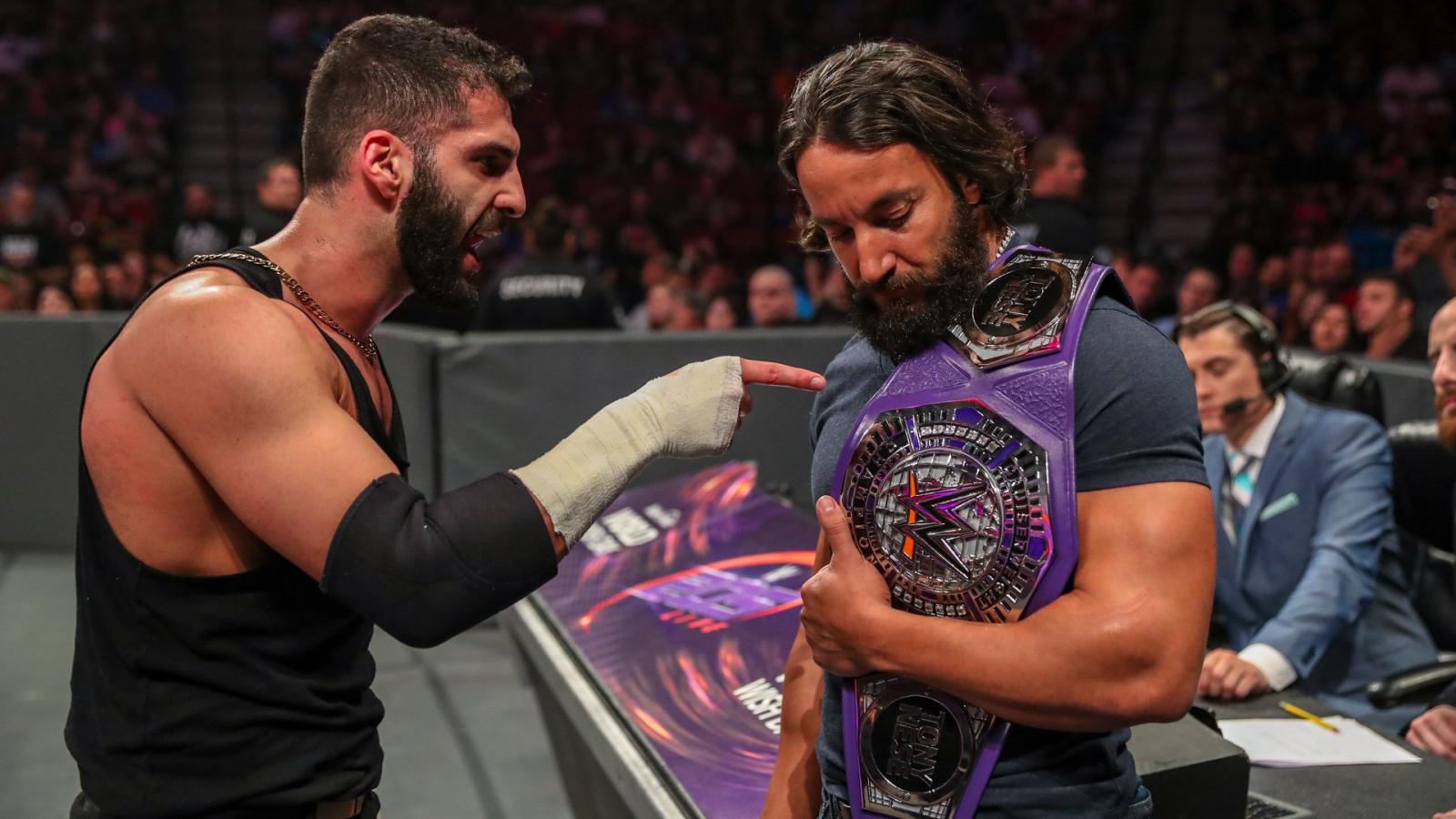 It's a new day for WWE 205 Live with new stars stepping to the forefront. Who will step up and become #1 contender for Tony Nese's WWE Cruiserweight Championship?
With Ali, Murphy, and Alexander gone, how will the rest of the Cruiserweight division fare on 205 Live?
Drew Gulak vs Humberto Carrillo: We started with Drew Gulak giving one of his stump speeches and proving that he still has delusions of grandeur, vowing to become Cruiserweight Champion when he wasn't even in the conversation.
I did like Gallagher's explanation for his seeming turn on Gulak, he managed to stay heelish by not making it about Carrillo, but about himself, which was really nice.
The match with Carrillo was AMAZING! I so enjoyed watching it! I was actually surprised that Carrillo won, but there were so many good spots, such as Carrillo standing on the turnbuckle post like a kid on a very high branch daring 'Dad' (Gulak) to come up after him. I'm not sure where this feud is going for either man, but that match was super fun.
Drake Maverick and the Kanellises: I'm not sure what to make of this segment. I'm still hoping that Mike Kanellis is going to be re-made into a babyface, but Maria's interference is going to be a problem. I LOVED her clapping back at Brian Kendrick, but I'm not really sure who the feud is going to be with: Tozawa or Kendrick. I did find Tozawa's sneak attack fun, but we'll have to see with this feud.
#1 Contender's Match – Oney Lorcan vs Ariya Daivari: This was a HELL of a main event for 205 Live. Daivari has been largely in the shadow and on the injury list, so seeing him getting to shine in the main event was so much fun. Lorcan adaption to 205 has been a real surprise to me, I honestly thought he'd have more trouble with it than he has, but that's not to say the match didn't have a lot of awkward spots, but that could also be the different styles of Daivari and Lorcan not gelling.
Overall Thoughts: The first 205 Live without the pillars of Murphy, Alexander, and Ali actually went much better than I thought it would. The matches were great, as usual, and there was a lot of storyline building for next week, just like with SmackDown.
I'm NOT thrilled about David Otunga being part of the 205 Live announce team. Otunga has the 'super smart guy' creds, but he doesn't really have any of the chops to be a good commentator. He doesn't have the gift of gab, the long career experience, or the broadcast experience to be good at calling wrestling, which makes his commentary really hard to listen to. Aiden English is still learning too, which is another problem, but he definitely has the experience and the gift of gab to make it work.
One problem I notices was there's definitely a lack of top babyfaces, there's really no one for the audience to cheer for against the heels. Carrillo and Lorcan COULD be those guys, but it's not quite there yet. Kanellis is another possibility, but he and Maria will need a major revamp to get them there.
I'm honestly excited about Nese vs Daivari, it's definitely a fresh match up and will definitely signal how 205 will do without its OG top guys.
So, that's it for tonight! Tune in tomorrow as I tackle the NXTs. Always Use Your Head, and not as a battering ram!
Baron Corbin: On Top Of WWE Whether He Wins Or Loses At 'Money in the Bank'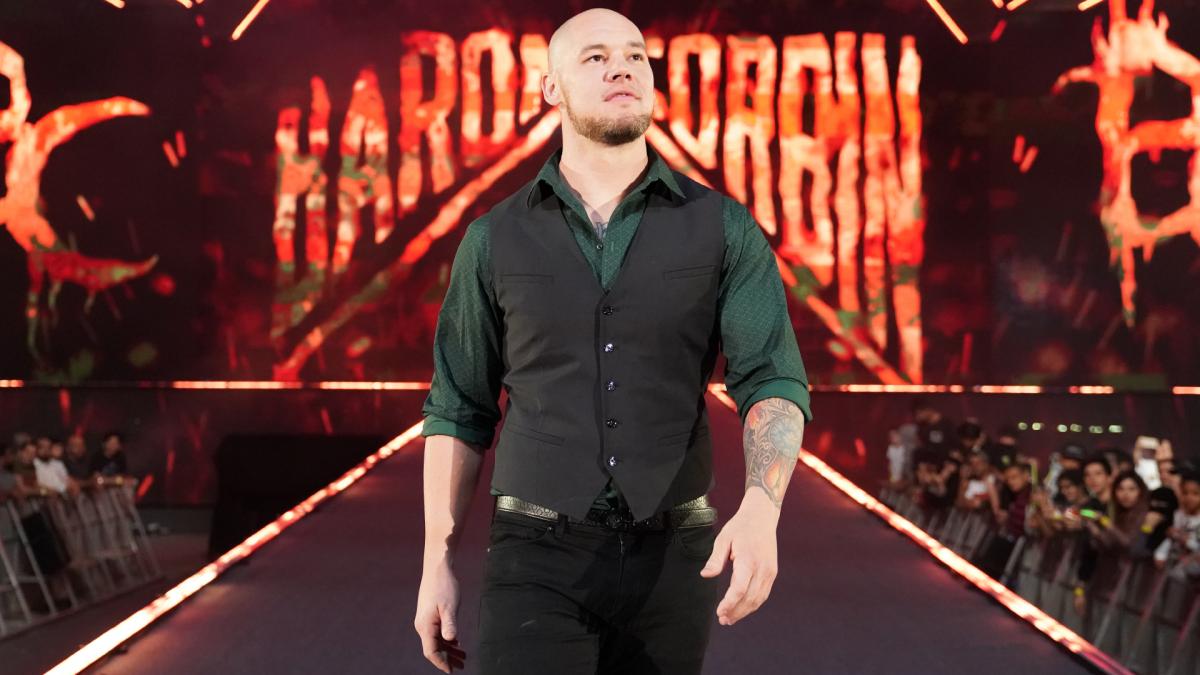 Baron Corbin is the man that WWE fans love to hate. He's arrogant, he's egotistical and he's despicable. He's everything a heel should be and much more. He also seems to be Vince McMahon's favorite heel and that's a good thing for The Lone Wolf.
In any other circumstance in any other era, Baron Corbin would be regarded as the hottest heel in WWE. He's got the right attitude, he's got the company's support and most importantly he has the spotlight. So even as his critics shake their heads, there is no denying that Baron Corbin, briefcase or not, is still a winner at Money in the Bank.
---
Get your very own Baron. Corbin. Sucks. shirt!
---
The May 19 event features two big Ladder Matches and Corbin is involved in one. Baron will step into the ring with Ricochet, Randy Orton, Ali, Sami Zayn, Andrade, Finn Bálor and Drew McIntyre. The man that wins the match wins the aforementioned briefcase and a world title opportunity.
Corbin has a fighting chance to go over, just as every man in this match. Fans can pick and choose their favorites but when it comes to the Money in the Bank concept, the fact is that it no longer leads to a guaranteed title win. At this point, it's nothing more than a glorified plot device.
This means that anyone can win because a victory doesn't necessarily mean a championship victory down the road. Vince McMahon can change his mind, as he often does and when that happens, all bets are off. The briefcase and the contract inside of it, will go wherever he wants it to go.
So Ricochet, who has not exactly been booked as the breakout star that he perhaps should be, could walk away as the winner. But it also means that Andrade, who also seems to be Vince's favorite, may not win anything. 
Drew has been on the cusp of greatness for his entire WWE existence, but that doesn't mean he will finally get over the hump on May 19. Ali and Bálor seem to be in the same spot when it comes to fan favorites that can't build momentum. So it's entirely possible that one of them will pull down the case in the end.
Then there's Randy Orton, who could win or lose any match and still come back in the same main event spot he's always enjoyed. The fact is that just when fans think they figure out what WWE is planning to do in this bout, the company can suddenly turn it all upside down. 
But the only pick that really makes any sense is Baron Corbin. However it also makes no sense at all and that's because of those critics who simply cannot believe that a guy like Baron is anywhere close to the top of the company.
Common sense says he will win due to past booking and current standing. While that shouldn't make a difference, just as it doesn't for anyone else, it absolutely does here. That's because of the overwhelming sense of dread that many fans have when it comes to Baron Corbin. They believe that his main event run is only just beginning.
It's incomprehensible to many that Baron would ever get this far. Yes, he showed promise in the beginning and yes, he seemed to have a lot of potential. But then he entered the weekly grind of WWE and suddenly that potential began to wane.
His robotic promos were obvious from the very start. It's as if Baron is reading a teleprompter every time he speaks. There is no emotion and no passion in his words and there really never has been. Fans indeed hate him for all the right reasons because he is an effective heel. But there's something much deeper just under the surface.
For diehard fans, Corbin is flat and simply does not have it. He looks the part and he's putting forth the effort, but fans know when a guy is playing a role instead of feeling it. For casual fans, Corbin is a mean spirited bad guy who deserves to get taken down. In both cases, Corbin is just a guy in the ring and nothing more.
His skills are unimpressive and he rarely ever has a great match with anyone. That's not to suggest that he cannot work. He's very capable in the ring and he has the fundamentals. But when it comes to piecing everything together and making a serious impact, Baron doesn't seem to have what it takes.
But the fact is that doesn't matter. WWE is Vince McMahon's company and when he decides a guy should be elevated, then that guy is elevated. The company spent an ample amount of time telling the world that Baron Corbin was responsible for tanking the ratings on Monday Night Raw, yet he's one win away from becoming Universal champion. The two sides don't seem to match but then again, why would they?
He continues to be featured every week and he continues to be booked as a monster heel on TV because that's what WWE wants. Did Corbin work his way up to this level by getting over in his matches and on the mic? No. But he's heading to the top nevertheless.
So yes, Baron Corbin may indeed win the Money in the Bank briefcase on May 19. Or maybe he won't. Either way, he doesn't need a career defining victory to prove anything to anyone in WWE. The decision was apparently made a long time ago. Win or lose, Baron Corbin wins, whether fans like it or not.
Good, Bad and Ugly Preview: WWE Money In the Bank (2019)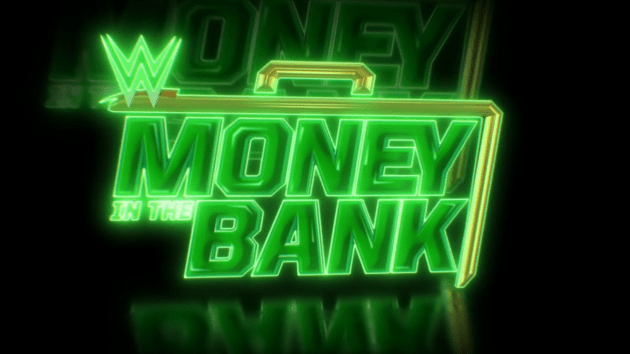 Bobby is back with his Good, Bad, and Ugly preview for WWE Money In The Bank!
As the old saying goes business is about to pick up.  Money In The Bank is one of the premier PPV's that sets a huge buildup for future storylines.  Title changes are eminent.  As a whole a lot of fans are fed up with the current product and with AEW kicking things off the pressure is on!  Let's see how the card looks on the Good, Bad and Ugly!
GOOD
Cruiserweight Championship – Tony Nese (c) v Ariya Daivari
I wanted Oney Lorcan here but that doesn't mean this match will suck.  The 205 Live crew is extremely underutilized and the lackluster fan following is criminal.  The talent there is just amazing and the cruiserweight division continues to leave fans in awe when they actually are taking the time to watch.  Our Chief Greg Demarco is a huge 205 Live fan and now that I finally jumped on board I can see why he has been such a proponent of the brand that no one watches.  The shows are incredible, the talent superb.  This match will showcase that.  Nese retains!
United States Championship- Samoa Joe (c) v Rey Mysterio
Holy Veterans Batman!  This is going to deliver.  I don't expect a whole lot of surprises here.  Both guys can work anyone and complement each other very well.  A perfect speed vs power, this will be very Good.  The cherry on top, Rey Mysterio getting the last piece of Gold to add to his prestigious career.  Mysterio Wins the US Title!  Believe me he will have to earn it though. 
Roman Reigns v Elias
The biggest acquisition in SmackDown history is finally one of the most popular faces in WWE history and it was because he heroically represented so many who fight cancer.  Roman showed the world he is the Big Dog in real life as well as in the WWE.  His larger than life persona can only be matched by the tremendous talent and ego of the great performer of our time, Elias.  Both men get a real reaction from the crowd and both are very talented at what they do.  This should be a Good match all together.  Roman Reigns Wins!
Men's Money In The Bank: Ricochet, Drew McIntyre, Baron Corbin, Finn Balor, Ali, Andrade, Sami Zayn, Randy Orton
Although I have some other choices for participants over Corbin and Zayn (Rusev, Nakamura, Roode) amongst others this is a solid match and should be amazing.  Everyone here is crazy and will go out of their way to cause destruction.  We have so much here, power, highflying, and all around entertainment.  There will be blood, violence, and borderline torture.  I expect RKO's galore but the winner who grabs the almighty briefcase of destinies is none other than The Scottish Psychopath Drew McIntyre.  He will finally have his time and with the MITB Briefcase his long awaited opportunity to get the gold he so rightfully deserves. 
WWE Universal Championship- Seth Rollins(c) v AJ Styles
This match is literally, Money In the Bank.  What a fantastic matchup of two very unique, and special talents.  Styles always brings his "A" game and Rollins is on fire.  He has so much heat and just keeps gaining momentum.  As great as AJ Styles is, and he is great, I see Rollins Burning it Down and retaining the red hot Universal Title. 
WWE Championship- Kofi Kingston(c) v Kevin Owens
Professional Wrestling is so personal to each of us, it is special in its own way.  Kofi Kingston winning the strap was one of those WOW moments and the after effect hasn't disappointed.  KO can and will do amazing things against Kofi and this should be a spectacular showcase of their respective talents.  This will be even better than anticipated with potential to steal the show.  Not bad for a couple of former "Indie" guys.  Kofi retains.    
WWE Raw Women's Championship- Becky Lynch(c) v Lacey Evans
All of that Lacey Evan's teasing payed off big time.  Everyone wants to see this and it should deliver. Expect a physical match that will take a lot out of "The Man."  There is some heat here, and both can go.  Expect the very best as this is unquestionably the biggest moment of Evan's career and she will show up guns blazing.  This is some "O K Corral" shootout style stuff here.  A Good ole' fashioned fight.  Girls fighting but far from a girl fight.  In the end, it will be the Lass Kicker who will stand tall and be "The Man."  Lynch retains. 
---
Get your own Chairshot "Always Use Your Head" T-shirt!
---
BAD
Women's Money In The Bank: Nikki Cross, Naomi, Natalya, Dana Brooke, Bayley, Ember Moon, Mandy Rose, Carmella
The main reason this is in the bad column is simple.  What are Natalya and Dana Brooke doing here?  With all of the talent that WWE has in the Women's ranks, these two have no business near this match.  Hopefully this will be Good on the show but so far it's got a lot of catching up to do on paper.  Alexa Bliss being off now doesn't help anything and really knocks it down a couple of notches.  We have some talent here but we also have some Bad stuff in the mix.  Also, let's be honest, we all love Mandy Rose, and if not shame on you, but the wrong one is in the match, we need some more Sonya Deville and this would have been a great opportunity.  After the mayhem, Bayley Wins!  We need to see this girl back where she belongs.  In the hunt for Gold wrestling the top talent. 
SmackDown Tag Team Championship- Daniel Bryan & Rowan(c) v The Usos
So sorry but not sorry, I feel like this match is going to bomb.  I just don't see the value here unless the Uso's are getting the straps back.  This really made no sense the whole thing is just useless.  It's not going to be ugly because there is obvious talent but that doesn't mean anything Good will come of it.  Uso's Win!  Hopefully!
WWE SmackDown Live Women's Championship Becky Lynch(c) v Charlotte Flair
Okay, why Bad here?  Well enough is enough.  I know this will be a Good match, I know it but please for the love of God stop fighting each other so often!  We need some new blood and luckily as MITB always has it, we will get it.  Charlotte Flair Wins the SmackDown Women's Title! 
UGLY
Shane McMahon v The Miz (Steel Cage Match)
Miz is angry, you won't like him when he is angry.  This has been a bit played out and yes they have surprised many and had a lot of Good content but this bread is getting stale.  Stop the madness, you already had your exclamation point to the feud.  We already know Shane is going to be insane and do something extreme. Aside from that though, what do we have here?   Winner is The Miz! (in Maryse's accent)
FINAL
OVERALL
Good and it better be!  Wrestling fans are ravenous right now with fresh meat on the table. WWE product has been ridiculed for a long time however now the heat is on high.  A lot is at stake every week, every show, but at Money In the Bank, the key word better be Money. 
There we have it, this humble wrestling journalist opinion says we have some sunny sky's ahead.  However a little rain may spoil the fun if WWE drops the ball.  Hopefully they bring the pain and the show kills it!  Money In the Bank will make and rewrite history as it always does!  Enjoy the show!  See you Sunday!