Tiffany's Takes: WWE NXT (4/24/19)
NXT was loaded with action this week–how did it land for you?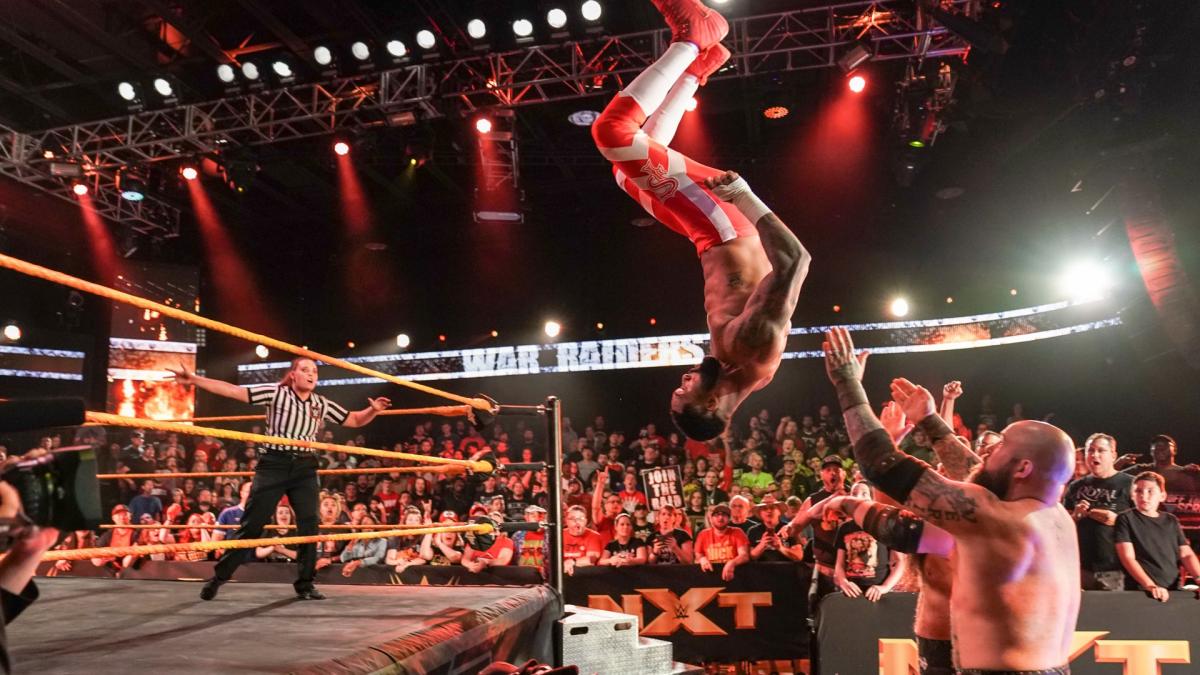 Tiffany takes her Takes to Full Sail University and WWE NXT today, featuring Johnny Gargano vs Roderick Strong and more!
So, time for OG NXT and Johnny Gargano will face Roderick Strong, but will Undisputed Era stand together or will a jealous Cole wreak havoc?
Johnny Gargano vs Roderick Strong/Undisputed Era
I think we all figured when Gargano chose Roderick Strong as his UE opponent that Cole wasn't going to be happy, and we've all seen definite signs of dissent in the Undisputed Era ranks, but I was honestly surprised by how this match ended. Cole vs Riddle promises to be great. I can't stand Matt Riddle, but him pointing out that Cole was jealous was perfect.
Gargano vs Strong was every bit as great as it promised. Strong's a great athlete and letting him show that off in this match was a great move. Having Cole accidentally cost Strong the match and having Riddle come in to help Gargano was the perfect amount of chaos to end the match while protecting everyone involved.
I don't know what next week will hold for Undisputed Era, but Strong basically telling UE to f**k off after the loss isn't a good tiding.
Jaxson Ryker vs Humberto Carrillo
I have a question: Is Jaxson Ryker the only competitor in Forgotten Sons? Seriously, when is the last time Blake and Cutler had matches? Don't get me wrong, Ryker is a great, albeit psychopathic, competitor, but I'm a little tired of him being the only member of Forgotten Sons competing.
The match with Carrillo was fantastic, even if Carrillo had a little trouble getting started. The Double Countout was a smart move to protect both guys, but I loved thorough line of having Oney Lorcan, now on 205 Live with Humberto Carrillo, and Danny Burch come to Carrillo's rescue and keep Forgotten Sons from completely destroying him. This should be a fun feud.
Aliyah and Vanessa Borne vs Candice LeRae and Kacy Catanzaro
So it seems like Candice LeRae is being groomed to take the belt off of Shayna Baszler if this match was anything to go by. I love Aliyah and Vanessa Borne, but I was disappointed by this match because it became clear very quickly that the whole point of the match was to make Candice look stronger when she got a pretty easy pin on Vanessa Borne. It's nothing against Candice, but I hated seeing Borne Bougie getting sacrificed like that.
Women's Division vs Shayna Baszler
I'm not sure what WWE is thinking, but if you want to keep Shayna Baszler looking like a badass, DON'T have her constantly getting cheap shots on anyone she deems a threat, whether they are or not. She doesn't look like an unstoppable badass, she looks like a punk, which is a disservice to her. Plus having Shafir and Duke being her lackeys hurts them too.
I APPLAUDED Mia Yim's promo, especially her calling out Biance Belair's constant insistence that she was still undefeated, even though she's lost to Baszler twice, for the nonsense that it is. I'm totally behind Yim getting another shot at Baszler, especially since Belair didn't have to earn her second chance while Yim hasn't gotten another one.
William Regal
William Regal had a hell of a career but, in my opinion, he's at his best as an authority figure and I'm glad he's loosened up from his days as the strait-laced Commissioner of WWF in 2001. I love Ohno demanding his…right to try out the shiny new NXT toys and I have a feeling he'll regret demanding a shot at KUSHIDA, which is probably why Regal gave it to him. Sounds fun.
Street Profits vs War/Viking Raiders/Experience
I'm still puzzled as to why Street Profits got a shot at the NXT Tag Champions, whatever they're called this week, but the match was fantastic. Dawkins and Ford did the smart thing by getting the jump on Rowe/Erik and Hanson/Ivar (I honestly am not sure which Viking name goes with whom, I'm just guessing), but  it was for naught because the Nordic dudes got themselves together and absolutely thrashed the Profits, but the Profits definitely proved that they belong in the Tag Title picture.
Overall Thoughts
Great episode of NXT! Much like NXT UK, the matches and segments all had a purpose and were pretty good.
The disintegration of Undisputed Era seems to be moving much faster than the first ending of the Shield and I'm a little confused as to why. Undisputed Era hasn't been called up to RAW or SmackDown, so I'm not sure why there seems to be a rush on breaking them up. Granted, having Cole 'accidentally' costing Strong the match and his clear jealousy of Strong getting the first shot at Gargano could be leading to Strong breaking off and feuding with Cole, but it's not clear where Fish and O'Reilly will end up in this.
Well, that is it for Tiffany's Takes for this week! Next week, we'll be looking Week 2 out of the 2019 Superstar Shake Up and see how RAW and SmackDown will deal with the fallout of this week!
King's WrestleMania Rewind: Stone Cold VS. Scott Hall (WrestleMania X8)
Chris King is back with another WrestleMania Rewind, looking at the NWO's Scott Hall battling Stone Cold Steve Austin at WWE WrestleMania X8 from Toronto!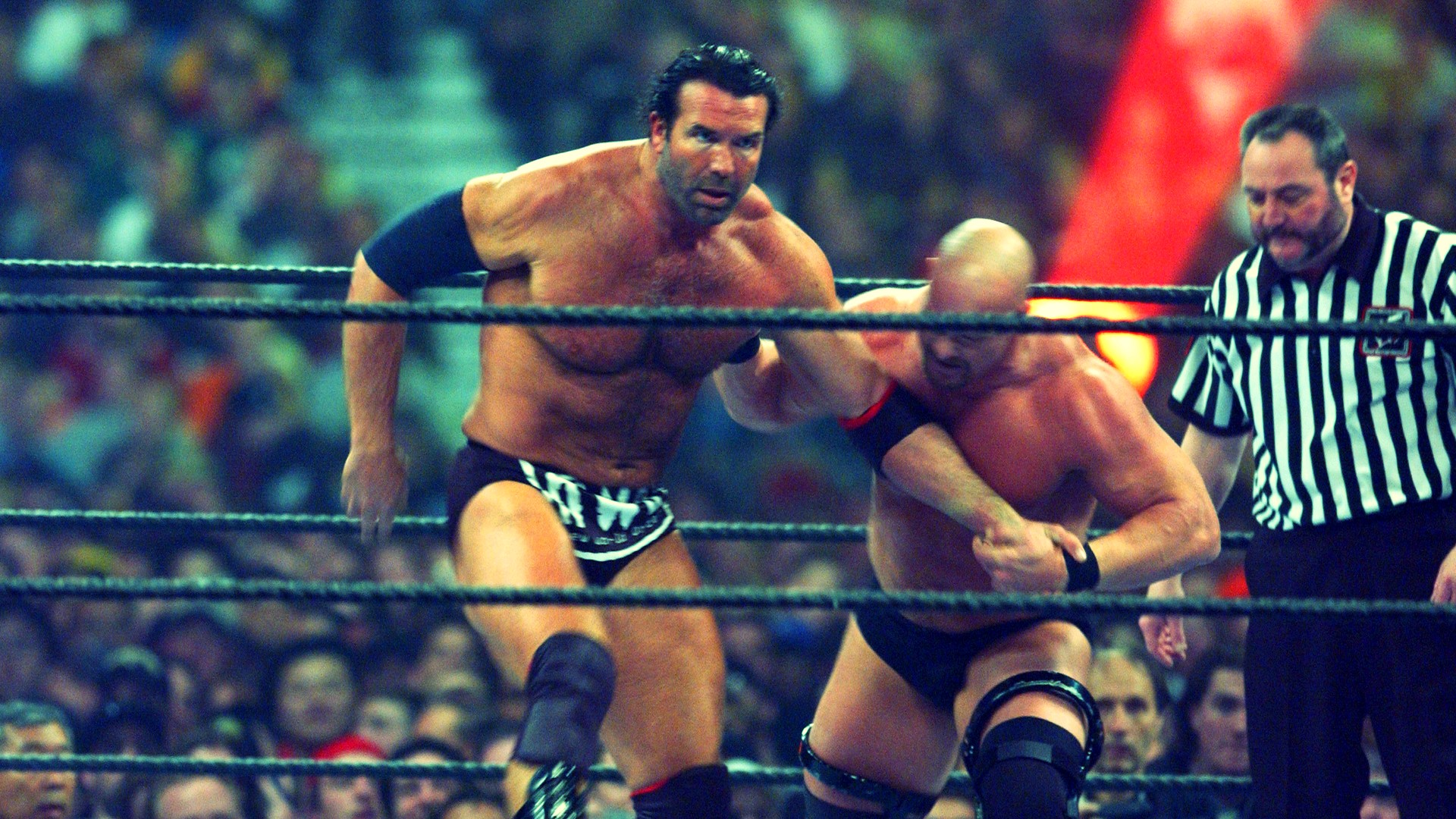 Chris King is back with another WrestleMania Rewind, looking at the NWO's Scott Hall battling Stone Cold Steve Austin at WWE WrestleMania X8 from Toronto!
Chris King is back this week with another edition of WrestleMania Rewind, where he is rewatching all the past Mania matches and feuds. This week you're in for a treat as we look back at 'Stone Cold' Steve Austin vs. Scott Hall at WrestleMania X8.
In late 2001, Vince McMahon bought out his competition WCW and acquired the rights to a plethora of talent including Booker T, Eddie Guerrero, Chris Benoit, and the iconic trio known as NWO. Hulk Hogan; Kevin Nash, and Scott Hall were hell raisers, and what better way to make a name for yourself than take out the two top superstars in the WWE The Rock, and Stone Cold?
The NWO cost Austin his chance at becoming the Undisputed Champion at No Way Out during his match with Chris Jericho. Adding insult to injury, the NWO spray-painted 'The Texas Rattlesnake' with their brand logo just like they did in WCW. As you can imagine, Austin was pissed and out for revenge against the group and primarily Scott Hall.
Hall would challenge Stone Cold to a match at WrestleMania 18. Both superstars beat the living hell out of each other leading up to this highly-anticipated match for who runs the WWE.
The glass broke and Stone Cold made his iconic entrance, and black and white NWO covered Halls' entrance alongside Kevin Nash. With the odds stacked against 'The Toughest S.O.B' could Austin or NWO prove their dominance? Sadly the NWO  broke up that very night when Hulk Hogan came to the aid of his adversary The Rock after their 'iconic' dream match. Stone Cold would ensure the victory with the Stunner. Hall would perform an Oscar-worthy sell over the finisher.
What a time to be a wrestling fan in the 2000s when nothing was impossible for WWE. Who would've thought WCW would go out of business and Hogan would make his long-awaited return to WWE?
King's WrestleMania Rewind: Seth Rollins vs. Kevin Owens (WWE WrestleMania 36)
Chris King takes a look at the most underrated WWE WrestleMania matches, and starts off with Seth Rollins battling Kevin Owens at WrestleMania 36!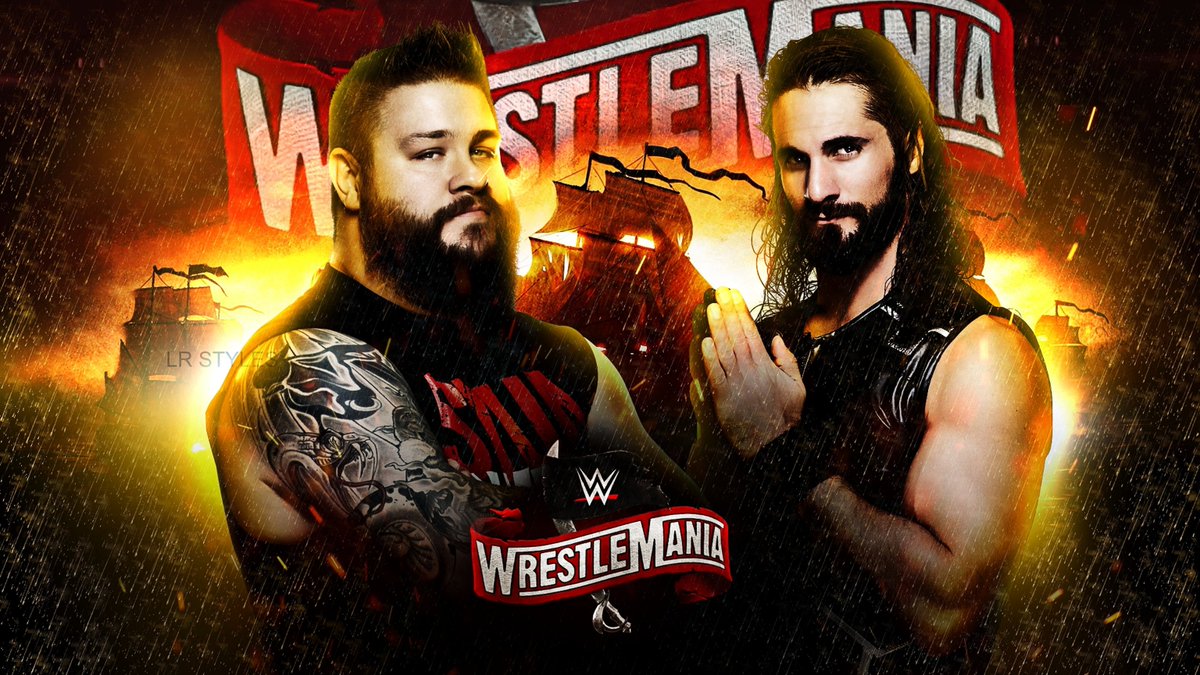 Chris King takes a look at the most underrated WWE WrestleMania matches, and starts off with Seth Rollins battling Kevin Owens in the WWE Performance Center at WrestleMania 36!
Chris King is starting a new series heading into WrestleMania season dubbed WrestleMania Rewind. Each week he'll be going back and sharing his insight over underrated matches at the Show of Shows. First up, is Kevin Owens vs. "The Monday Night Messiah" Seth Rollins at WrestleMania 36.
At the 2019 edition of Survivor Series, Rollins sacrificed himself during the men's traditional match allowing SmackDown to ultimately gain the victory. The following night the self-proclaimed Messiah, berated the whole roster but KO was not having any part of it. Owens quickly became a huge barrier in Rollins' cause for the greater good. The Authors of Pain attacked Owens with Rollins' character in question.
Owens finally had enough of his rival's mind games and torment and challenged Rollins to a match on the Grandest Stage Of Them All. Rollins mockingly accepted his challenge and the match was made official for night one of WrestleMania. Owens came out of the gate beating the holy hell out of the Monday Night Messiah trying to achieve his long-awaited moment at Mania but, Rollins tried to steal a disqualification victory by using the ring bell.
Owens hellbent on revenge provoked Rollins into turning their encounter into a no-disqualification contest where the fight could be taken all over the empty arena. The highlight of the match, was when KO used the WrestleMania sign to deliver a thunderous senton bomb through the announce table. Owens would secure the victory with a Stunner in an incredible match. Despite having no crowd during the pandemic era, both KO and Rollins put on an intense performance under the brightest lights.
In my personal opinion, this was a great feud that helped both superstars in their transformation as compelling characters for years to come.