Rob: What's Up With Sasha Banks?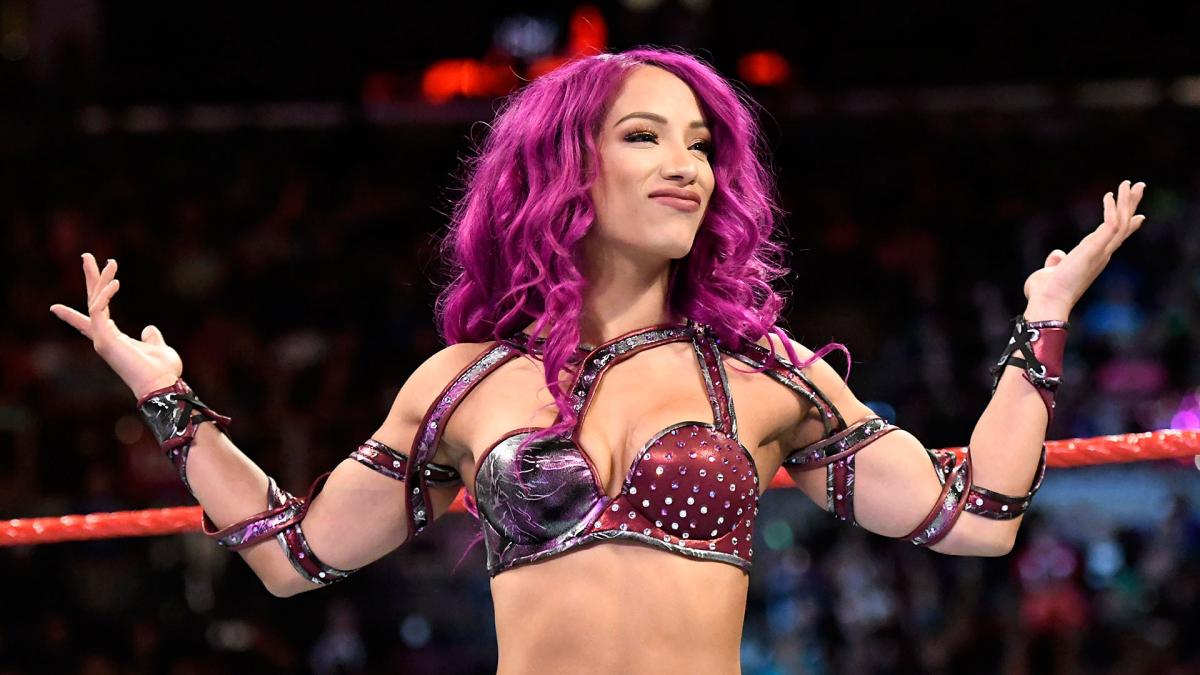 With all the craziness surrounding Sasha Banks since WrestleMania, Rob checks in with his perspective on the situation.
The Thursday and Friday after WrestleMania 35 may well become known as Sasha Banks NEWZZZZ Days just from all the rumors that came to light.  Now to be fair we have no idea if any of this stuff is true but that hasn't stopped us from getting these takes off on Twitter about it all.  Supposedly Sasha got super pissed about losing the Women's Tag Team Titles to the Iconics at Mania, and talked about quitting because she felt the rug was pulled out from under she and Bayley's run with the titles before it got going good.  Now again this is all allegedly, and even though the more reputable guys out there are saying that they've corroborated it it's very possible as with all of these things that their sources might be full of crap and have an agenda.
And we're running with all of this largely because of confirmation bias; this sure seems like something she would do so there's probably some truth to it.  Which in the grand scheme of things means maybe you don't dismiss it outright but we probably shouldn't be out here treating it as if it's on tape, either.  One thing I think is pretty safe to assume is that even if she wanted out, she wouldn't get her wish.  She just re-signed last year and I doubt they just let her out of that because she's mad about losing a match.  Now based on how absurd the whole thing has gotten, I'm going to go out on a limb and say that 90 percent of what we're getting here is probably false or exaggerated.   Upset about losing?  Sure.  The rest of it I think you can charge to the clickbait wrestling media unless she actually does leave and turn up somewhere else.
---
Elisa looks great in her Chairshot t-shirts.
You can too!
Get yours at https://www.prowrestlingtees.com/related/thechairshot.html
---
Banks is one of the more polarizing names on wrestling Twitter; there are people who genuinely dislike her because of all the 'reports' about her attitude, some of whom take that and project it onto criticisms of her ring work and she has some really rabid fans out there who defend her against all negative comments and go to the mat daily over how she's been booked.  So as you can guess these reports, rumors, whatever you want to call them have been fanning the flames on both sides.  People who already didn't like her are using these reports as evidence of what they've been saying all along, that she's a petulant brat with a bad attitude who pouts and cries wen she can't get her way and is flat out unprofessional.
She should be happy she's gotten what she's gotten and shut up already, or go on and get the hell out.  And if Bayley feels the same way she can go, too.    Meanwhile people at the opposite end of the spectrum have been using the same reports, particularly the insinuation that the were told the day of the show that they were losing, as another piece of evidence in the case that Sasha has been royally screwed and mistreated since she got called up from NXT, and that she has every right to pack up and leave and go somewhere that she is appreciated.   Uhh……yeah, I don't think there's going to be a whole lot of movement in either of those camps.
Is there a legit beef about her booking?  Let's take wins and losses seriously for a bit.  Here's her won loss record since joining WWE; as you can see she's won over half of her matches (53.70%).  That's a little behind Charlotte (57.27%) and Becky Lynch (58.8%), is way ahead of Alexa Bliss (34.57%) and Nia Jax (34.97%), and way behind Bayley (74%) and Asuka (91.1%).   So she's fifth out of the seven women who have been most consistently featured since 2015.  But maybe it's not the numbers but the timing.  Her penchant for being booked to lose titles very quickly after she's won them has been a thorn in the side of her biggest fans, and for good reason.  She hasn't hit even 30 days in any of her 4 RAW Women's Title reigns which totaled 82 days while Alexa has a 223 and a 112 day reign in the books, and Charlotte has a 113 day reign on record.
---
Chris Platt and Andrew Balaz go to war…
on POD is WAR!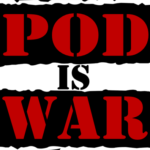 Listen here: http://thechairshot.com/2019/04/pod-is-war-into-the-jesus-verse/
---
And while you can make some sense of her first three reigns being short since she and Charlotte were trading the belt month to month then, 8 days between beating Alexa and losing it back to her is just dumb and doesn't even make sense when you look at how things were booked with the title the rest of the year.  I will co sign any and all grievances with that because it was just a dumb idea that didn't really add anything to the bigger picture.
But what else?  Does the rest of the picture suggest she's been booked at a lower level than she should be? Yes and no.  She's been in a lot of the 'First Ever' women's division stuff – NXT Takeover Main Event, main roster PPV main event, Hell in a Cell match, Royal Rumble, Iron Woman matches in both NXT and the main roster, singles Elimination Chamber match, and tag team Elimination Chamber match.  She was the anchor in the first Women's Royal Rumble.
But she only won one of those matches, the tag team Chamber match, making her a whopping 1-5 there.  Someone with her popularity and talent should fare better than that, right?  Bayley is 2-2 in her milestone matches, Charlotte and Becky are 2-4, Alexa is 1-0, Nia is 0-2, and Asuka is 2-0.   Again, a mixed bag that doesn't really give a definitive answer either way other than that she's been in a lot of those matches.  Which makes it hard to feel really bad for her on that front given that the three women she is most compared to aren't running away with a lot of wins in those matches either.  There are a lot of women on the roster that would love to be in enough First Ever matches to have a 1-5 record.  But is there anything else?  Let's see….
The RAW women's division in particular has been pretty top heavy since WrestleMania 34 in that the Ronda Rousey-centered title picture has been treated with the most importance and the rest of the division has been left to basically fight each other.  Now were there stretches where that made sense?  Sure.  But I'm guessing that wasn't a joy to any of the ladies who had to deal with it, let alone one who was now getting relegated to the pack after being one of the featured top players for a couple of years.
Then there was what looked was going to be a feud with Bayley that got shelved inexplicably, followed by missing some time with post concussion syndrome and what was reported as a back injury.  Then she had a shoulder injury shortly before the chamber match in February.  She and Bayley won that, and we're to believe that they thought they were promised a longer run with the titles but were told at the last minute they were losing them at WrestleMania.  So there's a good chance that she wasn't exactly in the best place altogether to start with between the injuries and the previous years' booking.  Who knows?  There's a lot there, but we're being led to believe that being told she was going to lose one match at the last minute was enough to set her off.  I don't know, man.  The amount of stuff that we have to trust the previously untrustworthy on is way too much to be off running with any particular take from where I'm sitting.
I do know that there is a larger issue with which women get promoted as the faces of the women's division and which ones don't.  The 'Vince loves the Blondes' rap has gotten some validation lately when you look at who's been getting pushed to the front – Charlotte and Alexa are always there but over the past few months Mandy Rose got a quick push to a title program that flopped pretty hard and now Lacey Evans gets put right into a program with Becky.  Meanwhile a lot of the other women literally have gotten shoved aside at the drop of a hat.  Sasha definitely has the in ring talent and popularity to never be out of the title picture (she did get a shot at Rousey at the Rumble of course, but that was a foregone conclusion going in) but what appears to be an invisible hard cap on which tier she gets to be on is pretty symbolic for how a lot of people perceive the booking there.
And that she's been crapped on so hard for complaining by the same people who applauded the Revival for doing the same kind of thing is pretty symbolic of how some parts of the fanbase see a woman there who don't fit a certain mold either (just take a look and see who gets the nastiest comments on social media).  After all let's not believe that a preference for certain kinds of women is just a Vince McMahon thing, ok?
Wrapping things up looks like the best conclusion is…….beats the hell outta me.  There's stuff you can point to and say 'yeah they should have booked that differently' and there's stuff you can look at and say 'she's got it really good there'.  As far as all the stories and reports about her attitude, I'm leaving them alone.  It's gotten to the point where people who already don't like her are willing to believe and run with whatever the worst possible version of events are rumored and even if that version is true you still gotta question the motives behind whoever leaked it to the reporters.  I don't think she's totally without blame, though.  She's notorious for pretty much giving away if she's winning or losing that night by the look on her face when she walks out to the ring so no I'm not totally dismissive of stories that she takes losing a match too hard.
---
Also read:
Becky Lynch & Kofi Kingston: WWE Fans Enjoy The Moment But Expect The Worst
---
And her kinda passive aggressive shots at what she considers inadequate forms of women's wresting and it's practitioners aren't a good look, either (nor are when the known target of some of those shots, Alexa Bliss, gets just as petty and passive aggressive in return).   From where I'm siting she's not totally wrong but she isn't totally right either.  We can walk and chew gum at the same time here, people.  You can acknowledge when she has a point AND when she needs to get over it.  We can do both, everyone!!  As far as what we should think about that how she allegedly takes losing, well…….don't give her any more grief than you do any of your favorites who did the same kind of thing be it Shawn Michaels, Bret Hart, CM Punk, The Road Warriors, etc.  Being a little too upset about losing but going out there and doing the job as expected isn't quite the same as say….stepping in the ring with an opponent and saying she's not doing the finish tonight or walking out to find her smile rather than do a job.  A little nuance people, ok?
Week in Review Superstar Shake Up Edition:
Tiffany gives her thoughts on the WWE shakeups of last week!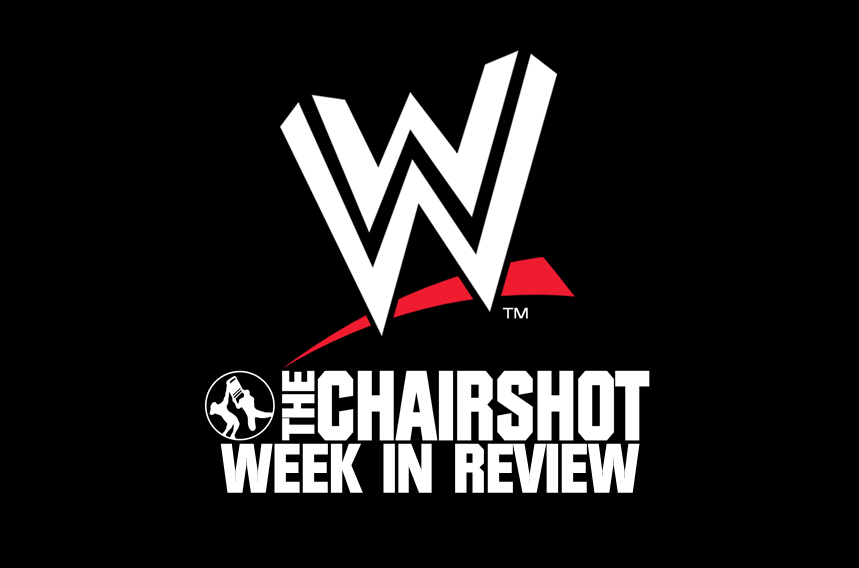 Tiffany gives her thoughts on the WWE shakeups of last week!
RAW And SmackDown –  Superstar Shakeup Edition:
 It's that time of year again! It's time for the Superstar Shakeup and time to see who will be finding a new show to hang their boots at for the next year, at least.
Top Guys: RAW got AJ Styles in exchange for Roman Reigns, which is a pretty fair trade, IMO. Styles had been feeling a little…directionless after losing the WWE Championship back in November, so putting him in a bigger pond with new foes makes the most sense. I wasn't happy about how Styles was introduced because I felt that his spot in the six-man tag belonged to Dean Ambrose, all things considered, but it was a good match and I look forward to the inevitable match between Styles and Rollins.
Reigns going to SmackDown also makes a ton of sense. SmackDown is going to Fox in the fall and they need a big name to bring in viewers and Reigns is definitely that. Him debuting by knocking Vince McMahon on his ass, albeit very gently, definitely insures that he'll be a hero on SmackDown and he'll also get a lot of new opponents to deal with, though it's premature to say he'll be the man to beat Kofi Kingston for the title. Reigns has been blunt about the fact that he doesn't feel ready to be the Champ right now, which is understandable; but even when he is ready, I don't think WWE will have him beat Kofi, that ticket to Heelville will be given to someone else, who will be beaten by Reigns.
Intercontinental/US Titles: Most of the titles on RAW and SmackDown are fixed because they are brand-specific, but the Intercontinental and US Titles are not, so having them switch every year is fine. Finn Balor has been needing a change of scenery from RAW and given his amazing match against Mustafa Ali on Tuesday, I think he'll be a perfect fit for the Blue Brand.
Samoa Joe was supposed to make his return to RAW on Monday, but he was out sick with the flu, so we got the stinkfest that was Braun Strowman vs EC3, but Strowman vs Joe should still be interesting.
Women's Division: This was the most interesting part of the Shakeup, in my opinion. WWE split up Sasha Banks and Bayley as a tag team among rumors that Sasha became angry with the booking and tried to quit at WrestleMania, which I don't fully believe, but that's a different article.
The amount of women on RAW has been trimmed down considerably, but it looks like Lacey Evans is going to be Becky's first RAW feud, after beating Nattie on Monday. However, Naomi made her debut on Monday and you know she's going to be hunting for that title too.
It may seem like SmackDown got a lot of RAW's…leftovers, but what they got was pretty good: Mickie James, Ember Moon, Bayley, and Liv Morgan. I'm not happy that the Riott Squad got split up but I hope Liv gets a chance to shine on her own as part of the SmackDown brand. And if she and Carmella should form a tag team called 'The Jersey/Staten Island Connection' I'll be a happy girl.
The Women's Tag Team Division situation is odd. With Boss-Hug being split up and Samoan Dynasty being sidelined due to Nia Jax being injured, the Women's Tag Titles seem to be a SmackDown exclusive title, signified by the introduction of a new tag team: Asuka and Kairi Sane. I'm not a fan of this, I would preferred that the Sky Pirates debut together, but Asuka and Sane is what we have and they did really well in their eight-woman tag.
It's not really clear who will challenge Becky on Smackdown, but I'm going to guess it'll be Charlotte, who beat Carmella in a fantastic match on Tuesday, but that's just a guess, but I'm hoping I'm wrong. I did LOVE the tease of a Becky/Bayley feud though. Bayley has been showing some of her inner nasty, especially under Sasha's 'influence', so that would make an interesting feud.
Tag Team Division: This was the one division that I thought SmackDown got a little stiffed on, until the supplemental shake up got released. The Usos FINALLY came to RAW and immediately make an impact on Glorious Duo, who have since been separated. RAW also got War Machine, who got their names changed to 'Viking Experience', which sounds like a museum exhibit. However, War Machine made a HUGE impact in their first match and the crowd seems to be behind them, stupid name or not.
It looks like Black and Ricochet will be staying on RAW, presumably as a tag team, but that could change, I'm just glad they're sticking around.
SmackDown got Heavy Machinery, which seems like a bit of a letdown since RAW got TWO big tag teams, but SmackDown still has several great tag teams for Otis and Tucker to play with, so we'll see.
I can't say I'm sorry that Glorious Duo got split up, but they were't exactly setting the world on fire, even with a heel turn.
Cruiserweights: I'm getting very frustrated with the Cruiserweight situation. When 205 was launched in 2016, it sound like the Cruiserweights were getting their own separate platform, so they wouldn't get lost on RAW or SmackDown and it was going to be its own separate thing, but now WWE has turned 205 Live into another developmental territory for RAW and SmackDown and taking their best talents. Cedric Alexander is heading to RAW and Buddy Murphy is going to SmackDown, which leaves 205 with its two top stars and I'm not sure there's enough guys there to keep it going at top speed, which is sad.
Mid And Low Card: Okay, I feel really bad for lumping everyone else in this category, but it sounds better than 'Everyone Else'. I was a little perplexed by the decision to put Miz on RAW since he's feuding with Shane, but someone pointed out that 'Miz and Mrs.' is going to be on USA, which means Miz needs to stay on USA to promote his show, which works, though he did get the last laugh on Shane, at least for now.
I don't like Lars Sullivan, but at least they've decided where he's going and it looks like his first feud will be R-Truth, though what Carmella has to do with it is a mystery that, hopefully, won't go the way I think it will.
Andrade and Zelina Vega going to RAW is HUGE for them as a pair and individually. I'm already looking forward to Andrade vs Seth Rollins. Plus, if Sasha Banks comes back, she and Vega are a feud waiting to happen.
Rey Mysterio coming to RAW, and probably feuding with Andrade, is nice, but it felt a little flat since Mysterio's return to WWE hasn't been as great as I think we all wish it was, but that's another match for Seth that could be AMAZING.
Elias as the 'Big Acquisition' was a rib we all saw through, I think, but him being on SmackDown could be the making of him with a smaller roster so he can shine more.
Chad Gable and Apollo Crews going back to SmackDown is the right move for both of them, but I am surprised that Glorious Duo was split up. Crews hasn't done a whole lot since the end of Titus Worldwide, so hopefully, this will help him…maybe.
I have no idea why EC3 was brought back to RAW, he hasn't exactly lit the world on fire since his debut, but maybe they're hoping he'll show more life than he has so far.
I'm very sad to see that SAniTy has been split up, since they seemed so promising when they debuted. I'm not sure why they never got a real chance on SmackDown, but Eric Young is a great athlete, so hopefully he'll come out ahead after this, but it's still very sad and frustrating.
Non-Shakeup Things
Moment of Bliss: I was actually ready to throw my support behind Sami Zayn this week, but then found myself wanting to grab him by the scruff of the shirt and demand that he sit up and act like an adult, so I think I'll hold off.
In all seriousness, the segment was great for Zayn in establishing himself as a heel with a grudge, even if his heel persona is pretty obnoxious.
The Kevin Owens Show: If I never see Kevin Owens try to swivel his hips like New Day again, it'll be too soon. That said, that was a great segment and to see how Kingston and Woods would go on without Big E, who is out with a knee injury. It also opens a possibility for a Big E heel turn since he didn't seem happy about being replaced.
Six-Man Tag Match: It's weird to see Cesaro without Sheamus, but he did pretty good teaming with Rusev and Nakamura against New Day and Owens, though it kind of sucked that it wasn't the main event, but Roman making his debut was enough of a main event for me.
Becky Lynch vs Ruby Riott: This was a last stand for the Riott Squad, though we didn't know that during RAW, but it was a great match for Lynch and Riott, who has been needing to pick up some steam after getting squashed a lot lately.
Charlotte vs Carmella: Can we talk about how far Carmella has come in terms of wrestling skill since she debuted on SmackDown in 2016? She's become such a good talent that it's like night and day. The fact that she was able to hang with Charlotte has been extremely impressive. The sad part about this match was that it did more for other people than it did Carmella. She was used to make Charlotte look good in the match and then seems to be becoming an object of fascination for Lars Sullivan, which is a disservice to her on both counts.
Thoughts: WWE definitely seems to have learned from the issues they had with the Shakeup in 2017 and 2018 with doing the Shakeup and building a PPV card. Except for Andrade pinning Balor, they made no real effort to build any feuds until AFTER the Shakeup to avoid having to scramble to redo things or building big matches that ultimately serve no purpose.
Separating Reigns and Rollins hammers home that the Shield is done for now, but Ambrose's farewell tour leaves the door open for a return down the road. However, this is also a win/win for WWE and the fans. With SmackDown going to Fox this fall and they want a big name and Reigns has more name recognition than AJ Styles, no shade to Styles. Having Rollins stay on RAW without his Shield brothers is going to force him to prove that he has what it takes to carry RAW on his own.
Outside of the tag team division, the rosters got a pretty even division of talent, but what SmackDown didn't get with tag teams, it definitely got with an expanded Women's Division and the Women's Tag Team Titles, but we'll have to see how that does with a two-hour timeslot.
NXT Minus 6: Moving Forward
What does the next era of NXT hold?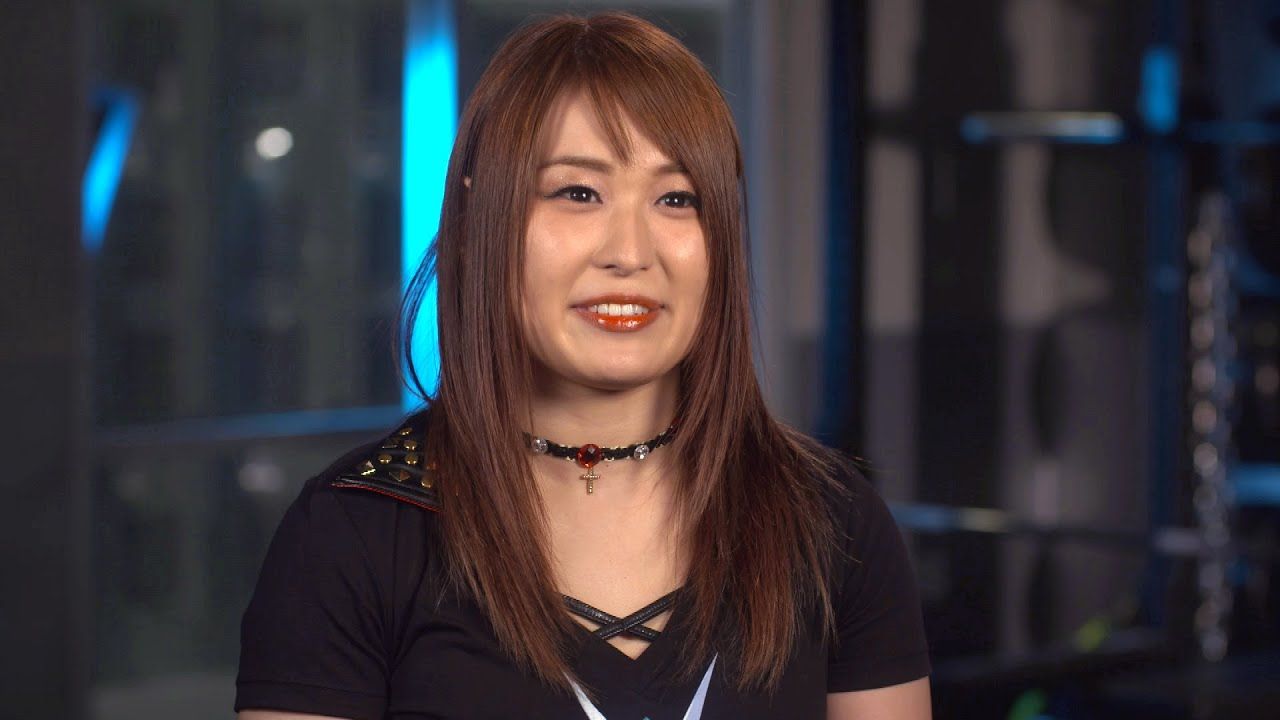 It's WWE NXT: We're moving on. We're not bitter. We're happy with what we have.
6. The WWE reeeeeally loves to screw with us. They spend weeks dumping on NXT then kick off a show with a 4.7 star banger?!?!?! Buddy Murphy is a big league striker. He packs a punch far above his weight class. Meanwhile, Velveteen Dream steals another victory. I like where they're going with him. Shades of the Ultimate Opportunist. Living on the Edge of a Dream?
5. "Charlie Brown finally kicked the football." Oh Mauro, sometimes you are just too good.
4. Dominik Dijakovic is in desperate need of a save. I have no idea what that promo was. Ancient Wicca prayer? Medieval magnet poetry? He is world class in ring and absolutely floundering on the mic. He's so bad, it would be an upgrade if Io Shirai was his manager.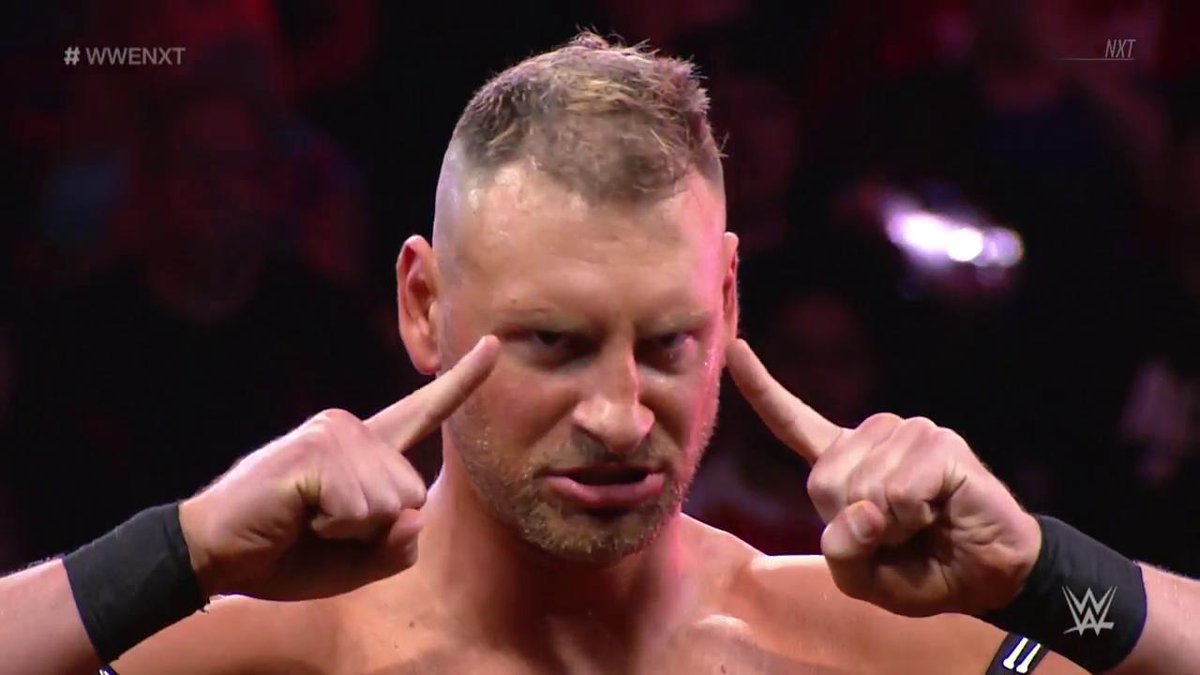 3. Speaking of promos, Johnny Champion adds another layer to his story. Johnny Smartass absolutely crushed Adam Cole on the mic. I know they said 2-out-of-3 would be definitive, but if we get Johnny Gargano-Adam Cole part 2 in HIAC or falls count anywhere, I'd find it in my heart to forgive them.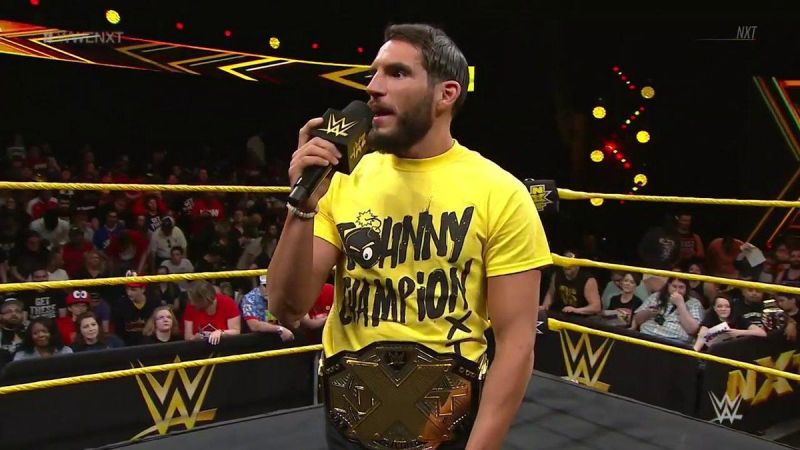 2. Shayna Baszler watches Dark Side of the Ring. She thinks it's a comedy. She is PURE EVIL. She is as pure of a heel as there is. She is the anti-Ricky Steamboat.
1. I'm trying to overlook how poorly WWE handled Kairi Sane's last NXT match. Instead, I am focusing on how much it adds to the inevitable Baszler-Io Shirai matchup. Shirai has improved in ring every time out, but she's still anime nicey nice. It will be exciting to see her turn up the emotion and intensity and really look to hurt Baszler as payback for her best friend. This one could steal the show at the next Takeover.
That's right…I said it.