7 Best Candidates To Win New Japan Best Of The Super Juniors 26
Who is the front runner?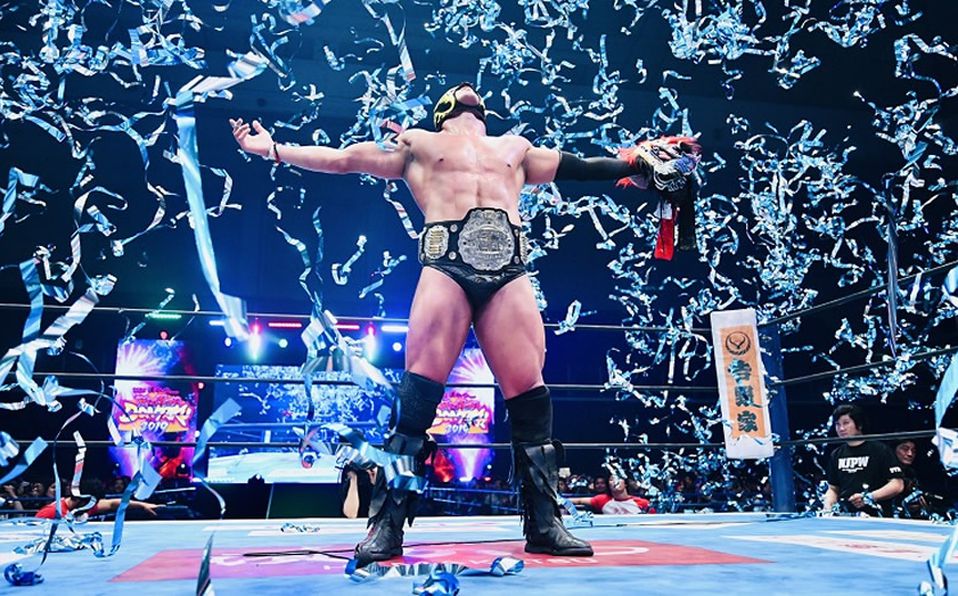 Abe takes a look at the New Japan Best of the Super Juniors tournament and who is on pace to pick up the overall win.
New Japan Pro Wrestling's Best of the Super Juniors tournament kicked off just last week and plenty of quality wrestling has already taken place. For the first time ever, twenty total men make up the tournament field. That means a few more sleeper candidates could potentially sneak their way into the finals.
Best Chance of Winning The New Japan Best Of The Super Juniors
Shingo Takagi
At the time of this being written, Takagi is still undefeated since making his debut in NJPW. That includes the matches he's already competed in during this year's tournament. I don't believe they'll pull the trigger on him going the whole tournament without a loss but it's definitely something to monitor. He's been an incredible addition to Los Ingobernables de Japan as well as to the company as a whole.
Takagi has already taken shots at current IWGP Junior Heavyweight Champion, Dragon Lee for overlooking the field and only thinking about impending return of Hiromu Takahashi. Dragon Lee and Shingo are the favorites in their block. Takagi's reason for winning the block could be that Lee was too focused on the future.
Dragon Lee
After winning the IWGP Junior Heavyweight Championship in Madison Square Garden, there is nobody in the tournament with more momentum. The current champion winning the tournament is very uncommon but there is already a story in place as I mentioned. If the current champion wins the entire BOSJ tournament, he will get to select who challenges him for the championship at Dominion. Hiromu Takahashi is the man he wont stop talking about. Almost a year ago, Dragon Lee was the guy that put his biggest rival on the shelf. Hiromu had to vacate the title as a result of the injury suffered in that match. If Takahashi is cleared to compete, there is no better person to accept the challenge.
Who Else Has A Chance?
Will Ospreay
He hasn't won the tournament in three years and is competing with the heavyweights more and more. Among the current field, Ospreay almost certainly has the most high-profile matches under his belt. He's the clear betting favorite to make it to the finals in his block. If there's anything that'll stop him, it's that NJPW may already be trying to transition him into a heavyweight.
Taiji Ishimori
Ishimori made it to the finals of the BOSJ tournament last year but only finished as the runner-up. He was also the most recent IWGP Junior Heavyweight Champion. Since his official rebranding as Bullet Club's "Bone Soldier" last year, he's maintained a spot near the top of the junior division. If they want to continue his recently-formed feud with Dragon Lee, the opportunity is right there.
El Phantasmo
The newest member of the NJPW roster is in a similar position to the one Taiji Ishimori was in last year. El Phantasmo was introduced as the newest member of the Bullet Club mere days before BOSJ. The aforementioned Ishimori did actually end up going all the finals and Phantasmo is off to a 3-0 start this year. The only man in the B Block that's a real threat to his path there is Will Ospreay but that's going to be a tough ask.
Ryusuke Taguchi
Most fans think of him as a comedy wrestler but if you've seen him in longer, more competitive matches, you know that he's one of the most talented guys New Japan has. It's rare to find someone that can balance entertainment with in-ring skill the way he does. Taguchi is a two-time Junior Heavyweight Champion, former BOSJ winner, leader of his own faction, and one of the veterans of the locker room. It sounds strange but I wouldn't put my money on Ospreay or Phantasmo as long as Taguchi is hovering near the top of the standings. He's my dark horse in this year's tournament.
SHO
This definitely wont happen but he is worth mentioning. SHO isn't going to win the tournament as long as he's attached to YOH and Rocky Romero as a part of Roppongi 3K. However, with three matches in, SHO has already wrestled the two longest and best matches of the tournament. He's only 1-2 so far but that could make things more interesting. Watching him storm back and go on a serious winning streak would be something amazing to see.
Cook: Breaking Down The 2021 NFL Divisional Round
Steve Cook breaks down the NFL Divisional Round Playoffs, getting you ready for one of the best football weekends of the year!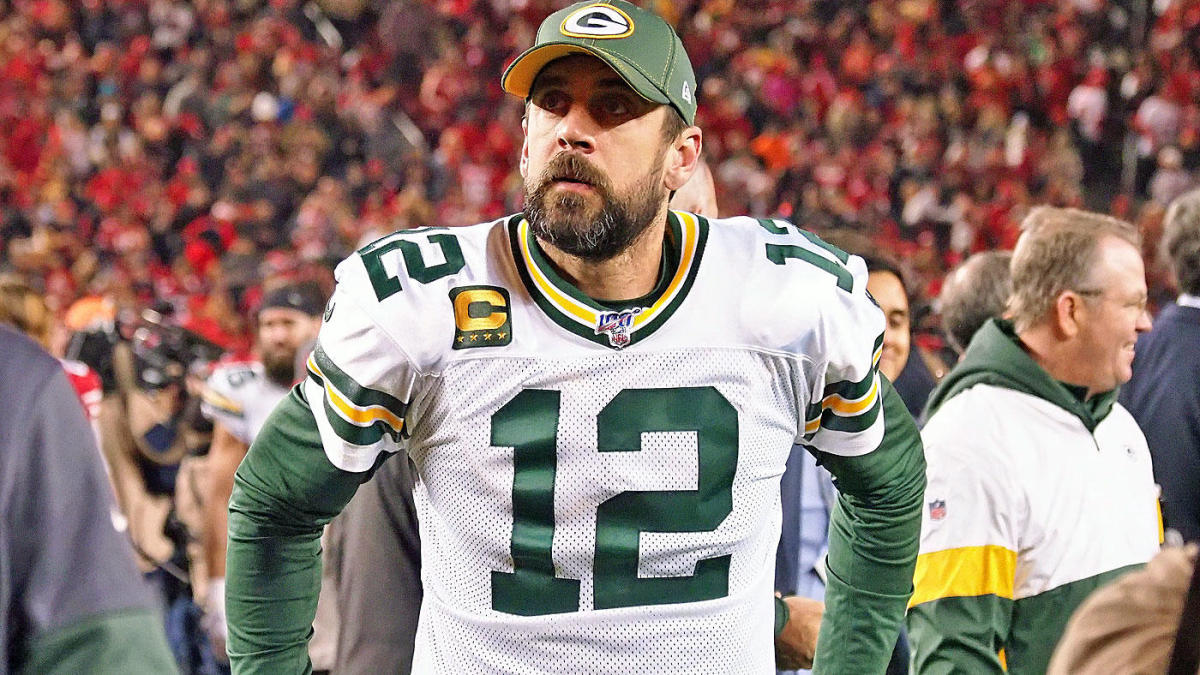 Steve Cook breaks down the NFL Divisional Round Playoffs, getting you ready for one of the best football weekends of the year!
Many experts say that the Divisional Round is the best weekend of the NFL season, and I agree with them. The Wild Card Weekend gets rid of all the riff-raff, and we're left with teams that deserve to be there. A bitter pill to swallow for me as a Cincinnati Bengals fan whose team can never win one playoff game when they get there, due to the Bo Jackson Curse. I still have to swallow it because it is what it is. The cream rises to the top, and any team that manages to win one playoff game has earned their position on the stage.
I know everybody out there is wondering who will win these games. Fortunately, I'm here to break it down for you, and let you know what's going to happen. After all, I did win 3 out of the 3 fantasy leagues I was in this season. Just saying, I know what these folks are capable of statistically. Ask anybody here on The Chairshot. I broke them all down and made them humble at some point during the fantasy season. Laid waste to all these folks, who all are intelligent in their own right. No disrespect to anybody I was up against. Their arms were just too short to box with God.
Saturday, 4:35 PM: LA Rams at Green Bay Packers
Aaron Rodgers vs Aaron Donald next week🍿

The two highest-graded players in the NFL (94.5) pic.twitter.com/fJj343RWje

— PFF (@PFF) January 11, 2021
You know it's a stacked weekend of action when this is the curtain-jerker. We got the best defense in the NFL going against Aaron Rodgers, on the frozen tundra of Lambeau Field. Where there will be 6,000 ticketed fans, along with first responders. Not enough to make a difference like a typical Packers home game.
As good as that Rams defense is, you don't like them nearly as much when Aaron Donald is off the field. Donald says he's ready to do, so does Jared Goff, so the Rams are heading into Green Bay with all hands on deck. I went with the Rams at +6.5, largely because they're looking as healthy as possible heading into this one, and you have to be impressed with what they did in Seattle. That being said, the Packers represent much stiffer competition. And I don't care if Aaron Rodgers has only won one Super Bowl, I'm still picking his team to win in Green Bay. They don't have to leave Wisconsin until the Super Bowl, though they might want to leave before then.
Yeah, I know. Kentucky guy talking state smack.
Cook's Pick: Green Bay Packers
Saturday, 8:15 PM: Baltimore Ravens at Buffalo Bills
Lamar Jackson has an amazing reaction to a reporter named Mike Jones 💀

(via @Ravens) pic.twitter.com/1OtUE00gIM

— Bleacher Report (@BleacherReport) January 11, 2021
Lamar Jackson finally got that monkey off of his back and won a playoff game. I was in a tough spot seeing Lamar compared to Andy Dalton, a perfectly competent Bengals QB that couldn't win a postseason game. This is the closest line right now, because Vegas and everybody knows this: Once you let Lamar Jackson out of his cage, he'll pile the bodies to the sky. One of the most fun athletes to watch of my, or anybody else's, lifetime. I mean, if you don't like Lamar, what do you like?
I'm a big fan of the Bills' story, and I'd like for them to go a long way. Josh Allen is a talented SOB and fun to watch. I'm not sure he's as fun as Lamar Jackson, but then I've seen many more Lamar Jackson games. This will be a big game for the future of both men, and might not be the last time we see them face off in the playoffs. I picked Baltimore at +2.5 largely because of my Lamar Jackson fandom, and the fact that the Ravens are just one of those franchises that excel in the playoffs. You always see them making a deep run. Buffalo? Well, they had four pretty deep runs, and you don't mention any of those in Buffalo if you want to get out alive.
Cook's Pick: Baltimore Ravens
Sunday, 3:05 PM: Cleveland Browns at Kansas City Chiefs
Kevin Stefanski and the Browns coaching staff after breaking down some Patrick Mahomes filmpic.twitter.com/WGDyAi4xNW

— Ian Hartitz (@Ihartitz) January 14, 2021
One of those games that will be closer than it should be for most of the game. Imagine the Browns going into an overly loud Arrowhead Stadium against Patrick Mahomes. It would be ugly. The fact that this stadium won't be crowded as usual kind of gives Cleveland a chance. The spread is -10. I'd typically take Cleveland on those odds in this environment. Except…man, that offense is pretty awesome and I bet KC wants to put on a show. Pittsburgh couldn't do it because they're awful, but Kansas City definitely can.
Browns fans are hoping that the Chiefs overlook them, and the team itself is trying to use Chiefs quotes as bulletin board material, but I just don't see Kansas City overlooking these guys. The "NOBODY RESPECTS US!" motivational tactic is as old as time and more often than not is based off of nothing. Listen, if you've made it to this point of the NFL season, there is somebody out there that respects you. This is the best Browns team since the days of Bernie Kosar. Just don't ask Cleveland fans of a certain age what happened when they played an AFC West team in the playoffs. Still a touchy subject.
I'm kind of hoping the Browns go away for one simple reason: It's awkward being a Bengals fan and seeing everybody in love with these guys. Not to be "NOBODY RESPECTS US!" guy, but I sure don't remember the Bengals getting the same type of good vibes from the people when they were good. What's up with that?
Cook's Pick: Kansas City Chiefs
Sunday, 6:40 PM: Tampa Bay Buccaneers at New Orleans Saints
Happy 42nd Birthday to @DrewBrees!! 🎂🎉#Saints | @Invisalign pic.twitter.com/JWOtOACf5o

— New Orleans Saints (@Saints) January 15, 2021
We got Tom Brady & Drew Brees up past their bedtime. Nah, we need to get past the old people jokes, as honestly I'm pretty happy to see a game with two quarterbacks older than me playing in it. Makes me feel not quite as old. They still got skill too, both men were in the top 10 QBR rankings for the 2020 regular season. I'm pretty sure QBR gives Brady & Brees 50 points just based off of being Brady & Brees, but they still had impressive seasons. We're talking about their buddy Ben Roethlisberger possibly retiring, but nobody's really talking about either of these guys doing it. Unless they just want to go out on top, which with Brees is definitely a possibility.
The Saints won the first two meetings, and we all know the old saying about teams that meet three times. We also know that it's dang near impossible to beat a Tom Brady-quarterbacked team in the postseason. Dude's won more postseason games than some teams have won games over the past twenty years. OK, a little exaggeration, but would you be surprised if it's true? Betting against Tom Brady in the postseason is like betting against Undertaker at WrestleMania. You just don't do it.
Unless it's in New Orleans.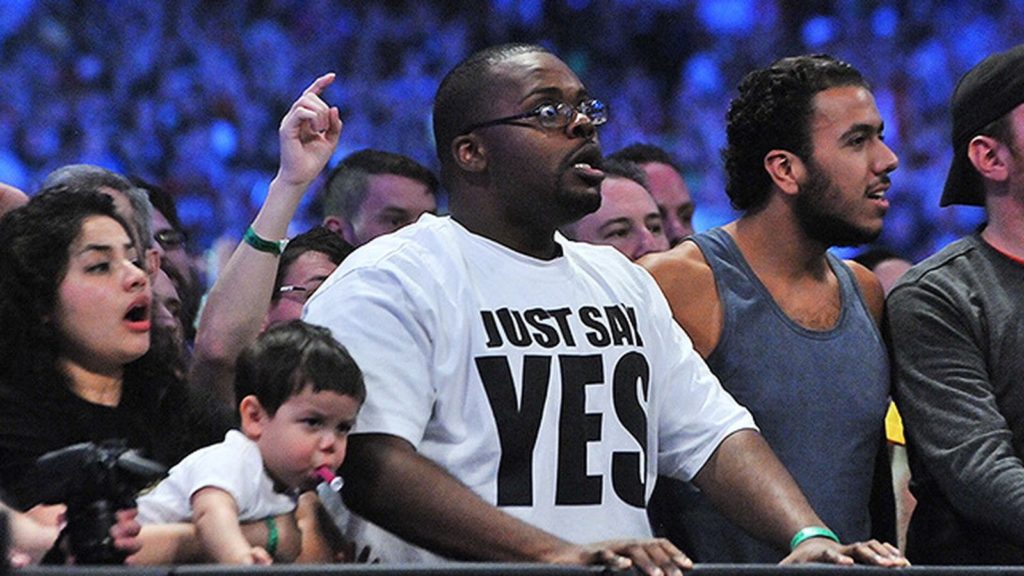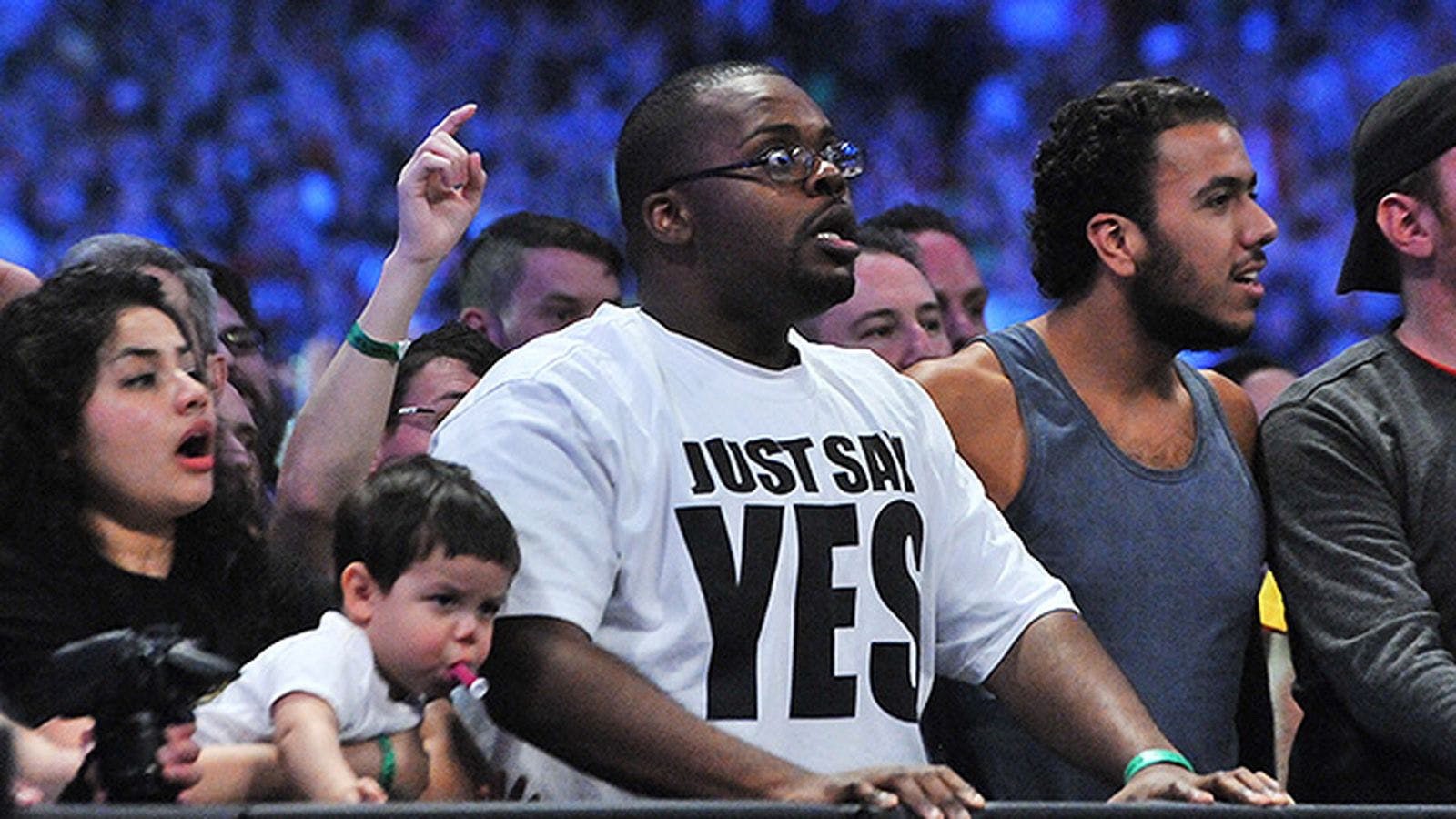 See what I did there? I like the Saints because I like their skill position players better. Alvin Kamara looks good and recovered from the rona. Michael Thomas is back in the mix, which can only be a good thing for the Saints' passing game. They also have a slightly better defense, and we all know that as much as we talk about the shiny quarterbacks, defense wins championships. Saints in a barn burner to end the weekend on a good note.
Cook's Pick: New Orleans Saints
Thanks for reading! Fun to do the ol' sports again, maybe I'll do more of it in the future…
Rob: Is Charlotte Right?
A Twitter inspired topic,; between general grievances of her position in the division and her own responses to articles. Rob takes a look at the perception of Charlotte and who she really is!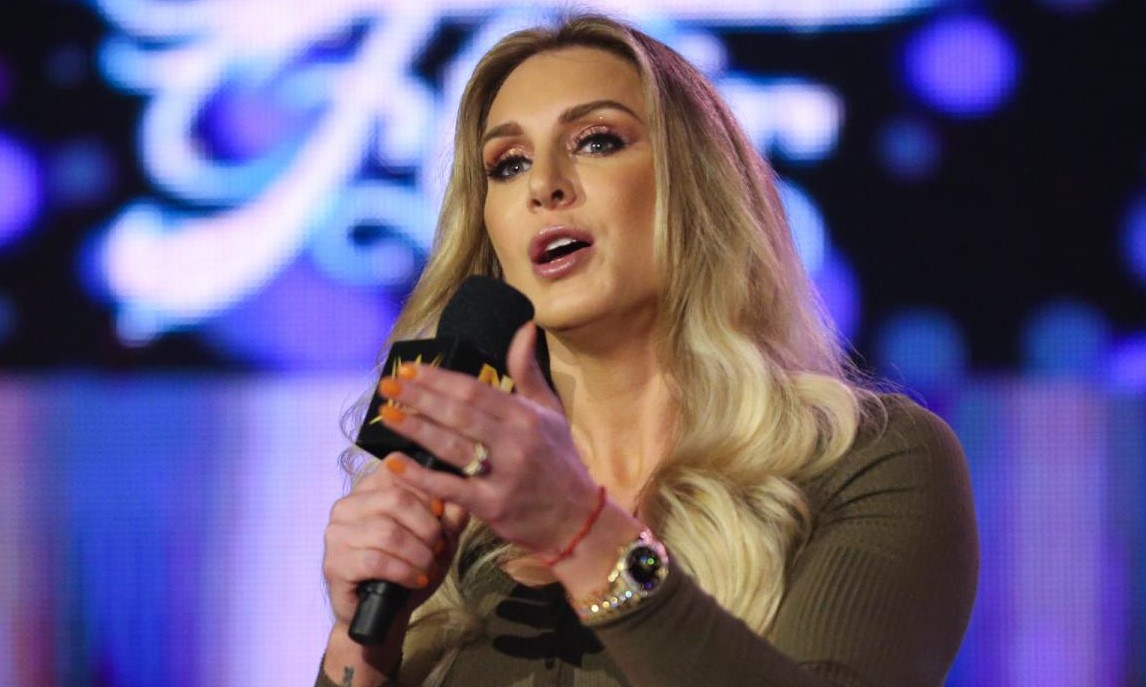 What would be wrestling Twitter be if they were not complaining about the WWE, or Vince McMahon, or Roman Reigns, or Charlotte Flair?  Probably pretty quiet.  Well, the WWE and Vince shots never end and Roman has been relatively left alone compared to say, 2016 so that leaves us with Charlotte.  If you're reading this then you know she came back in December and won the RAW tag team titles with Asuka at TLC in her first match back.  And now we are back in our familiar place of people on the internet being upset about how she's booked, and implying all kinds of nefarious intentions behind it all.  All this was encapsulated in a piece on Fansided DDT where they aired all their grievances – that she fits the Vince McMahon mold, that she gets into a title program immediately every time she comes back, etc.  Charlotte herself opted to respond to it, which probably wasn't the best idea because that never ends well, but it's worth seeing if either their takes or her refutations are right, so I did just that.
Now anyone who knows me knows that I don't take too kindly to fans saying 'no, we're not the problem' whether the subject is pro wrestling or anything else (Star Wars fans make wrestling fans look like amateurs when it comes to ruining the experience, by the way).  This piece leads off with that, so it is a veritable free fire zone for me.  First up it says that no, fans aren't fickle but they don't like having corporate champions shoved down their throats, and it cites Hulk Hogan, John Cena and Roman Reigns as other examples.  It also says that championships are supposed to be awards based on ability and hard work, like achievement awards in other forms of entertainment, and not choices by management……
Oh, you naive child.
I hate to break this to you, but pro wrestling isn't a shoot.  Championships are props used as plot devices to give the characters something to fight for and advance storylines.  And unless it's someone getting a championship send off, which almost never happens, then they are not rewards.  You don't get a championship because you 'deserve' it.  People get crowned champion because the booker thinks it's the best way to flesh out a character or move storylines along to make the company money, or because one person singularly is that much of a draw.  That's it.  The Honky Tonk Man was Intercontinental Champion for 14 months from 1987 to 1988; at no point was he either one of the best in ring workers in the company (not even top 20) or one of the hardest workers.  He ultimately kept the belt that long because of circumstance (Jake Roberts said in an interview that he would have won it from him if his drug problems hadn't been an issue) and then because whoever ultimately (see what I did there?) did beat him would get a rocket launcher push out of it.  Hulk Hogan was never the best in ring worker in the WWF but having him as World Champion for 4 years drew the most money.  Ditto for Bruno Sammartino, who held the title for almost 8 years back in the 60s/70s.  Story and/or money, that's it.  Becky Lynch was RAW Women's champion for over a year because she was the biggest star and biggest merch seller in the company; it wasn't because Rebecca Quin 'deserved' it.
Every champion is corporate.  Every win and loss, every push, every title change is dictated by the boss.  The ones you like and the ones you don't like.  All chosen by the evil old man.  They're all corporate decisions, you didn't pick anything.  Even when you think you did, that person was chosen by the boss to be put in front of you in the first place and there are many who have been stuck in catering without getting that chance (EC3, remember him?).  You had as much to do with Becky or Daniel Bryan for that matter reaching their respective spots as you did with Robert Downey, Jr. as Iron Man.  A decision was made to put them in front of you to garner a reaction, you reacted, and then the companies reacted to your reactions.  But they never had to make those initial choices in the first place.  All three were good at what they did but someone else could have been put there at the initial stage of their careers had the bosses wanted.  You did not convince the WWE to sign Bryan Danielson or Rebecca Quin, or to put  Daniel Bryan and Becky Lynch in any meaningful angles early on to start them on the road to their crowning moments.  You didn't put Daniel Bryan in Team Hell No and you didn't put Becky in the match against Sasha Banks that was her first big showcase.  And had they never signed either one in the first place I doubt you would be burning up message boards demanding it.  The reality is that they saw something in both that none of us predicted, just like Kevin Feige saw the reward in going with a troubled actor like Downey over a safer choice.
Now back to Charlotte.  Is what she's saying false?  Well, contrary to what the article says she did not go away because she wasn't in the title picture.  She had surgery twice and her Dad got sick once, like on his deathbed sick.  She said it herself but it's also been well documented so to even imply that she took her ball and went home is bush league.  But what about her other point, where she said she spent 18 months looking at the lights to help create a new star?  That's very easily verifiable thanks to cagematch.net, so let's see.  (If my rough counts are off by 1 or 2 here or there, forgive me).  In September of 2018 she lost the SmackDown Women's Title to Lynch.  From that point forward in 2018, she lost 13 of 15 one on one matches to Lynch (a DQ win and draw were the other results) and six times in Triple Threat matches to Lynch and Asuka where she got tapped out for the decision.  Then there's 2019, where she won 35 matches and lost 100 in total.  Yes, you read that right 35-100.  Among those there were:
9 losses in 13 matches one on one vs Lynch (4-9)
16 losses in 17 one on one matches vs Asuka (1-16)
30 losses in 34 one on one matches vs Bayley (4-30)
13 in losses in 13 triple threat matches with Becky and Asuka (0-13)
3-6 in pay per view matches (after going 4-6 in 2018)
She also went 0-4 in triple threat matches vs Becky and Asuka in early 2020
That's a ton of Ls and yes they were to either help make or remake someone, or to protect either Becky or Asuka from taking the fall in a one on one match.  (At this time I'll throw in that she lost a few house show matches to Ember Moon in 2019 as well and took the pin in a Triple Threat match vs Rhea Ripley and Sasha Banks on SmackDown.)  Well Becky was already a star, you say?  Yes she was popular and well liked, she was almost always on TV and in some kind of storyline title or no title, but she wasn't being booked at the top of any cards and the last time she was SmackDown Women's champion people were happy for her but they weren't too upset when she lost to Alexa Bliss.  In 2018 the person she was feuding with during her ascent did make a difference.  Same thing with Bayley cashing in the briefcase and getting all those wins over her in 2019.  And before you say house shows don't count…..I bet you'd count them if she won all of those matches.
But what about the titles and stuff she won along the way?
Let's talk about those.  She won the SmackDown title from Asuka in March of 2019 on what was a whim from the boss, held it for a few weeks, and then lost it at WrestleMania to Lynch in the main event.  Becky walked out double champ and they sold a bunch of Becky 2 Belts t-shirts, which doesn't happen if Charlotte walks into the match with no title.  While like you I didn't think that was fair to Asuka the end result was them making more money off the shirts, which is the whole point of being in business in the first place.  She win that title back from Becky at Money in the Bank and lost it literally two minutes later when Bayley cashed in the briefcase on her, cementing Bayley's jump start on the roster at a time when things on the surface were looking bleak.  The she won it at Hell in a Cell, and lost it five days later on SmackDown when Bayley revealed her new look and full character change.  Each of those wins had a purpose to ultimately benefit someone else almost immediately after.  Feel free to come up with a different way to reach those three outcomes but the won loss record is what it is.  Unless you expect her to lose every time out in perpetuity, which isn't going to happen, then she's going to win sometimes and they're not going to all be over people lower on the card than her or people who you don't care about.
What about 2020?
What about it?  Yes, she won the Royal Rumble in 2020.  Well, she was originally going to win it in 2019 but Vince called an audible at the last minute and went with Becky.  If you think she was going to go her whole career and never win one sorry dude, you're delusional.  Rumble matches are almost entirely won by people who are already in the top tier or someone who is already being sent that way.  They're not used for upset wins to give an underdog a rub.  So if it wasn't her then who exactly?  Shayna Baszler?  Vince wasn't sold on her at the time as being more than a one off Mania challenger for Becky, and neither was a lot of the non-Twitter audience.  Sasha Banks wasn't in the match and wasn't on the card at all because she was injured.  Becky, Bayley, and Asuka all had other matches on the card.  Again, use realistic booking logic and not Cinderella fantasy booking that had zero chance of happening.  Beth Phoenix wasn't winning, ok?
But what about Rhea Ripley?
Again, what about it?  In kayfabe a 24 years old NXT wrestler stepping to a then 10-time singles champion isn't a guaranteed win in any book, even if it's the NXT champion.  Out of kayfabe, if one loss at WrestleMania to a 10 time champion who was in the main event at the previous WrestleMania ruins your career, then just how promising were you?  All of the Horsewomen have at times taken losses along the way and are still thought of as winners and champions.  So has Asuka, so has Alexa Bliss.  And as I mentioned before she took a pin from Ripley in 2019.  If that's burying Ripley then it's because you're the one holding the shovel.  If you can't rebound from one loss at WrestleMania, then you aren't as good as people think.  Daniel Bryan got squashed in 18 seconds by Sheamus at WrestleMania 28.  HHH got squashed by the Ultimate Warrior at WrestleMania 12.  I think they both did ok afterwards, and if Ripley is that big of a prospect then she should be able to make it back from losing an exponentially more competitive match than either of those at WrestleMania 36.
Final Thoughts
Let's get down to brass tacks here,  You don't like that she's in the spot that she's in, or that she's in it so frequently.  And that's fine!  You don't have to like everyone who's in a high position.  And let's  be honest, if one of your favorites got the same booking treatment you wouldn't have a problem with it.  I don't recall any fans of Lynch or Bayley saying 'ok, they've been champ long enough, time to give someone else a turn' during their recent reigns.  Had Lynch not gotten pregnant she might still be RAW Women's champion right now, and it would absolutely be the right call!  And if it's really about taking a spot from someone else, then why were so many of y'all so down on Mandy Rose, Dana Brooke, Lana, Peyton Royce, and Lacey Evans getting so much TV time in October and November?  Are there people who have gotten wrongfully shortchanged?  Well yeah….cough, Naomi, but she's gotten equally shortchanged whether she's on the same show with Charlotte or not.  That's a whole other matter, which I have spelled out myself here , here, and here.  But at the end of the day, and this piece, let me just that perception is not reality, not one bit.  The facts tell a much different story and opinions are just that, opinions.
Until next time……