Andrew's Impact Wrestling Ratings & Analysis 5/3/2019
Rebellion was great! Impact Wrestling came with some fun wrestling and a solid PPV. How will IMPACT set up new stories?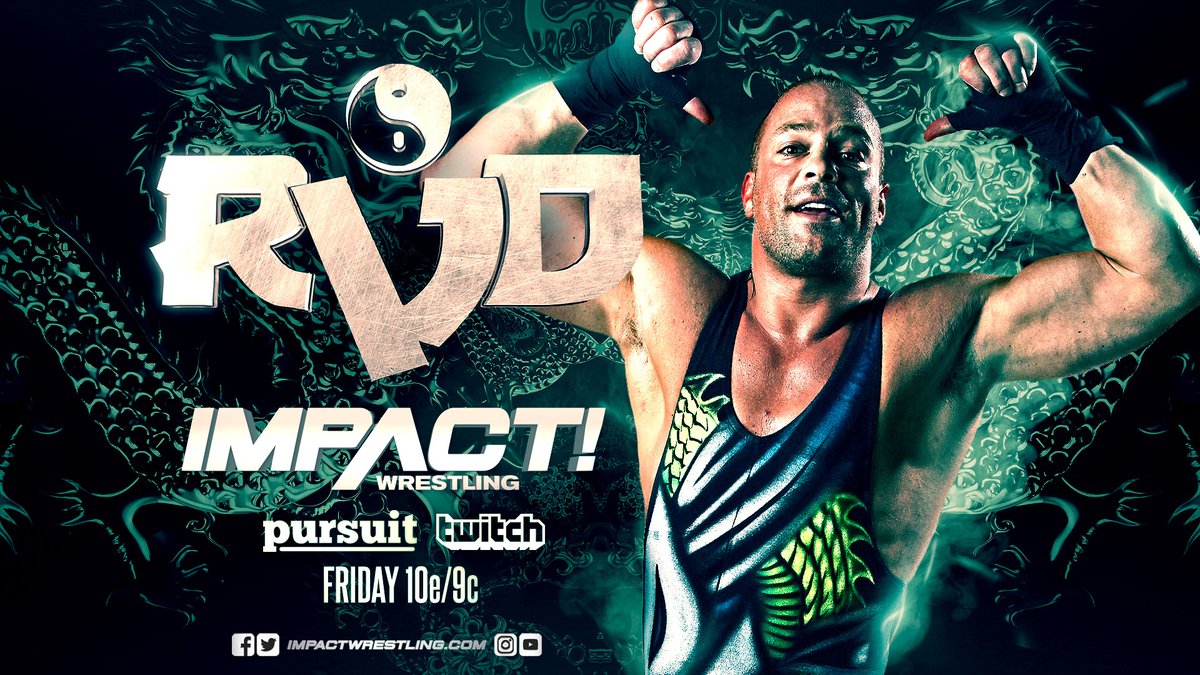 Rebellion was great! Impact Wrestling came with some fun wrestling and a solid PPV. How will IMPACT set up new stories?
Rebellion was about on par with Bound for Glory last year in terms of quality. Brian Cage is the new World Champ, LAX won the Tag titles and Tessa Blanchard took the torch from Gail Kim.
Up coming announcements should be fun!
Great Muta makes a surprise appearance at G1 Supercard, and apparently will be working with Impact Wrestling again!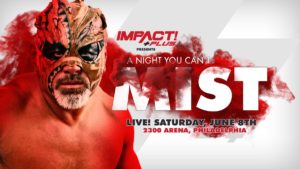 Ratings:
Ace Austin vs Petey Williams: Austin wins via The Fold – ** 1/2
Rosemary vs Kiera Hogan: Rosemary wins via DQ – *
Eddie Edwards w/Kenny vs Fenix: Fenix wins via Fenix Driver – ***
#1 Contender Match: Johnny Impact vs Michael Elgin vs Pentagon Jr: Elgin wins via Elgin Bomb – *** 1/2
Analysis:
Impact opens like an episode of Raw. Elgin comes out and claims he broke the machine, Johnny comes out saying he did it and around here there's a rematch clause. Then the surprise addition is Konnan comes out and says Pentagon is back in the World title picture. Elgin attempts to take out Konnan to send a message to Pentagon, but Penta comes out and a bit of a brawl happens. Elgin ends up tossing 6 or 7 security guys, so we're most likely on the way to a 3 Way Dance. It was an okay segment, not fantastic since Johnny and Elgin aren't great on the mic, but Konnan is still a master of the verbal gem.
#1 Contender Match confirmed as the main event tonight.
Solid match between these two, that got a decent amount of time. Classic Petey Williams spots, a Sharpshooter in Canada seemed correct. Austin fights out of the Sharpshooter and puts together some solid offense. Top Rope FameAsser, his outside in twisting head scissors to set up The Fold, and then The Fold was executed decently.
.@TheSamiCallihan wants it to be family vs. family in a 4 on 4 oVe Street Fight against @GottaGetSwann NEXT WEEK! #IMPACT

▶️ – https://t.co/jyZYT6QL46 pic.twitter.com/nvD1cTkRsI

— IMPACT (@IMPACTWRESTLING) May 4, 2019
Well after attacking Kiera to get a point across that she doesn't want her involved, Kiera wants a measure of revenge. The match was awkward and plodding at best. A couple okay spots, but not a good match. Bridesmaids and Su Yung attacking Rosemary ends the match. Kiera thinks about helping Rosemary but walks away instead.
Small backstage interview with Taya and Madison Rayne.
Impact Plus Flashback Match: Rhino vs RVD First Blood Match, Final Resolution December 5,2010.
After the Flashback match we get a little more of Taya bargaining with Management. Since she has 30 days to defend her title, their match next week is non-title.
.@SantanaLAX and @Ortiz5150 plan to handle business against The North. #IMPACT

▶️ – https://t.co/jyZYT6QL46 pic.twitter.com/g7kVP44r7Q

— IMPACT (@IMPACTWRESTLING) May 4, 2019
Interesting match. We see Eddie's goofy hardcore persona continue to unravel, but the match was solid even with Eddie's comedic-esque mannerisms. Killer Kross shows up and grabs Kenny. Eddie sees this, and Kross motions to hand him Kenny. However, when Eddie does grab Kenny, Kross doesn't let go. He just grins and shakes his head, while Fenix hits a Superkick, followed by the springboard Roundhouse Kick then the Fenix Driver. Kross takes Kenny and the story continues to build.
.@THETOMMYDREAMER and @GottaGetSwann were in search of a partner – @Lady_Scarlett13 (and @FALLAH1) is here to help! #IMPACT

▶️ – https://t.co/jyZYT6QL46 pic.twitter.com/mI853dYVL0

— IMPACT (@IMPACTWRESTLING) May 4, 2019
RVD comes out to a big pop, pokes fun at what old guys usually say about returning…and Ethan Page interrupts. It's actually a good back and forth between the two. After poking the bear enough, Page catches a Van Daminator for his troubles and RVD shrugs and walks to the back.
Melissa is doing the Twitch coverage from the tapings at the ECW Arena and Disco Inferno, Taya and Matt Striker show up on the stream. I didn't know Striker was working with Impact.
We get a video package summarizing Gail vs Tessa and even Tully's thoughts after the match.
The triple threat was actually really solid, up to a point. It was trending towards being a 4 star match, until we get to the apron. Johnny fights off Pentagon, and then double clutches before going for what I'm assuming was supposed to be a Diving Frankensteiner from the top rope to the outside…but it was so bad they cut to the camera furthest away from the spot. Aside from the one Big Yikes level of Botch, Elgin dodged Starship Pain, hit a big Lariat, into Buckle Bomb into Elgin Bomb.
Overall Score: 7/10
Aside from the rough open since 2 of the 3 participants aren't strong talkers, we had a solid show to follow up a great PPV. Eddie Edwards has something building with Killer Kross, the main event scene is kind of cool even with Brian Cage being injured for now and Taya playing up the heel aspects of not giving out title matches is great.
Also I love how Josh Alexander called out Ethan Page in the segment after the RVD confrontation. Alexander yelled at Page for going into business for himself when they have a match with LAX next week and they wanted to be the best tag team. Moose shows up and eases Josh's mind by saying something to the effect of 'Let Page do his thing, I'll tag with you'. I love the logical aspect of how there was a blatant contradiction in story and they fixed it immediately.
The oVe and Rosemary stuff will probably draw people's attention as well. So it's just a solid show. Good in-ring work and great story development.
Twitch Views:
5/4/2019 – LOW 4,000/HIGH 6,550
Well sadly the views didn't jump after a really good PPV. These are around what they were averaging before Rebellion, if not a little on the low end. Interestingly the second hour spiked in views. First hour the average was around 5,200 and the second hour the show never dropped past 6,000. So maybe the combination of NBA Playoffs and NHL Playoffs had an effect.