Andrew's WWE Raw and SmackDown Live Ratings & Analysis (5/27 + 5/28/2019)
So with all the complaints, how bad was Raw? Was SmackDown Live better? Did they both suck? Was it the butler in the kitchen with a candlestick?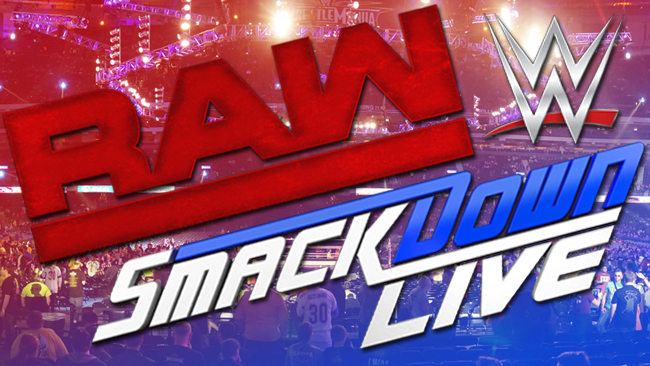 So with all the complaints, how bad was Raw? Was SmackDown Live better? Did they both suck? Was it the butler in the kitchen with a candlestick?
These main roster episode are putting some of the finishing touches on the Super Showdown show next week. Given that many in the IWC don't care, how much does that hurt Raw?
Maybe we get surprised? Hey, at least R-Truth has been fun.
Raw Ratings:
Shane McMahon vs Lance Anoa'i: Shane wins via Triangle Choke – *
Becky Lynch & Nikki Cross vs The IIconics: Lynch wins via Manhandle Slam – ** ½
Cesaro vs Ricochet: Ricochet wins via Hurricanrana – *** ¼
Number 1 Contender for Universal Title Elimination Match: The Miz vs Baron Corbin vs Bobby Lashley vs Braun Strowman: Corbin wins via End of Days – ***
24/7 Championship: R-Truth fends off all attacks and lives to fight another day – N/A
Seth Rollins vs Sami Zayn: Rollins win via Stomp – *** ¼
Analysis:
Well let me sum up the first 70 minutes: Talking, talking, Dolph cut a promo about a match on a show that most don't care about, talking, a squash match, talking…OH then a women's tag match. The first 70 minutes were so mind numbingly bad and boring, it was infuriating yet borderline clever.
Before we get to the women's tag match, Brock comes out again…oh wait! This was actually hilarious. Seth tries to coax Brock into an early cash in, but when Heyman announces the 1 year clause, Brock apparently didn't know. Great comedy moment comes from this. Okay, so even though the first 70 minutes were like a negative Tokyo Dome in my book, it might start turning.
As for the women's tag, it was okay? I enjoyed what the IIconics and Nikki were doing. Becky's Manhandle Slam is ugly and terrible, so hopefully that stops or she gets better with it. But I'm just happy there was finally something that nearly mattered.
Usos Block Party is also something I enjoyed through the show. Naomi trying to squash the beef between Usos and Revival was kinda cute. The overly competitive game of Cornhole is relatable for most of us. So it was just good fun for all, except EC3 (consult Twitter if you don't know what I mean).
So we get a 50/50 run back from last week. Cesaro vs Ricochet, was actually a hell of a match. The finish with the handstand on the apron, into the Electric Chair, and a legit Hurricanrana was cool.
Well this really wasn't a bad 4 way. Miz looked great; Lashley and Corbin never turned on one another and took out Braun. However, Braun threw himself into the barricade at one point. Lashley's power is equal to Scott Steiners magic fingers throwing people into aprons. So aside from Braun just being Braun and not looking great at different points, this was fun. Apparently since Lashley and Braun brawled onto the concourse the referee eliminated them, so Corbin pinning Miz was the end of the match. Sure it seems dumb, but referee's discretion, right?
FIREFLY FUN HOUSE WAS GREAT! Super dark with Bray telling Abby she can never sleep, calling the masked version The Fiend and just generally back to twisted Mr. Rogers. Just fantastic.
Now is the point where bad questions were asked, except by the little girl, she actually had a brain. Sami mentioned AEW and then him and Seth have a non-title match.
I mean, do we expect a bad match from these two? It might not have been a complete banger, but it was a solid match.
Overall Score: 5.5/10
This was actually a pretty solid 2 hour show! Sadly, it's a 3 hour program and that first hour was some of the worst stuff to sit through. Just totally irrelevant and painful, but a damn good Firefly Fun House adds to the score. So it ends up a smidge above average, but damn was that first hour some of the worst stuff they've done in a while.
SmackDown Live Ratings:
Kofi Kingston vs Kevin Owens: Kofi wins via Trouble in Paradise – *** ¼
Carmella vs Mandy Rose: Mandy wins via Double Leg Cradle – **
24/7 Championship: R-Truth (c) vs Drake Maverick:  Truth retains via Lie Detector – N/A
24/7 Championship: Elias vs R-Truth (c): Elias wins via Claymore – N/A – TITLE CHANGE!!
Bayley vs Lacey Evans: Bayley wins via Modified Cradle – ** ¼
Roman Reigns & R-Truth vs Elias & Drew McIntyre: Reigns wins via Spear – ***
24/7 Championship: Elias (c) vs R-Truth: Truth wins via Spear – N/A – TITLE CHANGE!!
Analysis:
So we're supposed to get a Money in the Bank rematch to start things off, but Owens wants to talk a little. Almost like a jab at Raw, Tom Phillips says something like " can he stop talking so we get to the match". Owens is a treasure, so I wasn't really mad with a little talking, but the jab made it funnier.
This first match was solid. Owens pulls out nearly every move, except the Stunner. It's also amusing to note that the Pop-Up Powerbomb was protected since Kofi slipped out and hit Trouble in Paradise, instead of kicking out. Really good stuff.
Daniel Bryan and Rowan come out, continue their Planet's Champions shtick. Heavy Machinery apparently comes out and wants a shot, but Bryan and Rowan say they accept, but on their terms. I really don't want to see a belt on that moron Otis. His particular flavor of…is that comedy…is just idiotic.
Sonya Deville is really starting to look great. I don't mean just physically, I mean this whole selfless bestie of Mandy's and everything is actually really good. Mandy's even gotten a bit better overall as well.
Carmella and Mandy run back the match that got interrupted last week, and it was, fine. Nothing spectacular but it happened.
Aleister Black says he's waiting for someone to step to him in the most boring way possible. Ugh.
Shane, Drew and Elias come out for Shane McMahon appreciation. This was pretty mediocre until R-Truth accidently crashed the occasion when he stopped and realized only Drake Maverick was chasing him, and he's small. So Truth easily beat Drake, and then realized his mistake.
Shane, Drew and Elias destroy Truth. Drew Claymore's Truth, Shane tells Elias to pin him to become the new champ. So Elias is the new 24/7 Champion, and that's his first singles title in his WWE career. Big Yikes. Shane decided to keep screwing Roman by setting up a tag match where Truth is his partner. Good heel tactics.
Bayley versus Lacey was okay, except for the fact that Charlotte on commentary was irritating. I did like the fact that after Charlotte got involved and cost Lacey a win, she went after Charlotte. So I'm glad Charlotte and Lacey aren't a duo anymore.
So Elias and Drew jump Truth during his entrance. Roman comes down to help, and the match gets started. Roman does a lot of the early heavy lift and eventually tags in Truth. This was a really solid back and forth surprisingly. I really liked Roman fending off Shane, and then dodging so Drew wiffed the Claymore and landed on the announce table. It was a fun scene. A Spear put Elias away for the win, and then you saw the wheels turning for Roman. So Roman Speared Elias again and told Truth to pin him. So R-Truth ends the night as 24/7 champion again! The first 2 time champion and the longest reigning champion to date!
Overall Score: 7/10
Pretty good show, but what I enjoyed the most was Roman and Drew reacting to the 24/7 stuff. They both had grins or smiles on their faces, and they seemed more genuine than "wow this is moronic". So given that  Raw started off so bad, and SmackDown kept the action going decently was nice.