Andrew's WWE Raw and SmackDown Live Ratings & Analysis (5/6 + 5/7)
Does the sky continue to fall? Has Vince found a solution for some of the downward trends? WWE Raw and SmackDown Live: how'd they fair this week?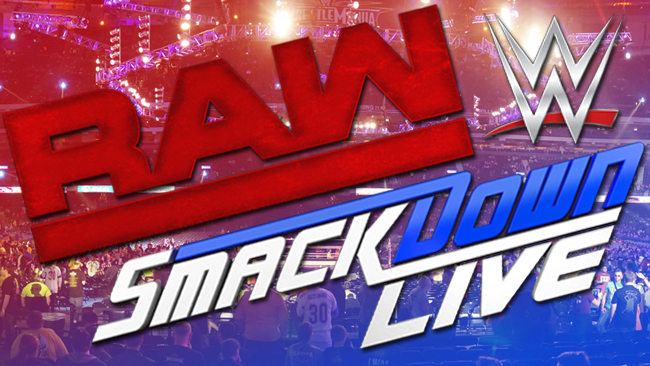 Does the sky continue to fall? Has Vince found a solution for some of the downward trends? WWE Raw and SmackDown Live: how'd they fair this week?
Well now, last week was the first time in a few weeks that both shows fell pretty flat. What are we looking at for this week?
Roman Reigns has unfinished business on Raw, Kofi has a bone to pick with KO on SmackDown…seems promising, right?
Raw Ratings:
Seth Rollins & AJ Styles vs Bobby Lashley & Baron Corbin: Corbin wins via End of Days – *** ¼
Lucha House Party vs 3 Jobbers with no Names: House Party wins via (who cares) – -*
Ricochet vs Robert Roode: Ricochet wins via 630 Senton – **
Lacey Evan vs Allie Katrina: Lacey wins via Woman's Right – N/A
Viking Raiders vs Hawkins & Ryder: Raiders win via The Viking Experience – * ½
Roman Reigns vs Drew McIntyre: Reigns wins via DQ – ***
WWE Championship: Daniel Bryan vs Kofi Kingston (c): Kingston retains via Trouble in Paradise – *** ¾
Analysis:
McMahon comes out starts blathering on about the Wildcard Rule, pats himself on the back in a way purposely done to be irritating and this is a 27 minute segment of talking, while leading to nothing more than WrestleMania rematches that had no real weight or suspense and would just hopefully be hollow good matches. Fantastic…great way to hook people…
Seth and AJ don't like each other, so what do we do? Put them together to face two people the fans either don't care about or detest. This first hour of Raw is IWC nightmare fuel. The match however was fairly good, the AJ hitting Seth thing is something we saw a few months ago before Daniel Bryan's heel turn I believe. So it's not clever, or intriguing, just mostly eye roll inducing.
Sami Zayn comes out to continue his shtick with commentary mentioning that someone was going to finally stand up to him. Who do we get? The least plotting, clever, or lying in wait character on the roster, Braun Strowman. This big doofus who ran rampant for competition and wouldn't know subtle if it was written on the back of his eyelids is someone we're expected to believe needed to "get fed up". Then he chases Sami and Sami gets chucked in a dumpster. So we could've used Sami's star power and status of being over to start a real angle with a newer person that could use the exposure…but no, worthless Braun. I hate every aspect of this.
Speaking of things I hate, Lucha House Party smashes nameless jobbers. Why? Just who actually cares about Lucha House Party? It wasn't impressive, no one cares, go away.
Okay Lacey Evans handing out hand written invitations to her match, with Peach Cobbler scent is great character work. Finally, something that doesn't make my eyes roll so hard my head falls off my shoulders.
Ricochet and Robert Roode have a modicum of logic with the MiTB spot being up for grabs. But this wasn't given enough time and neither character is established enough for us to really bite into it…so this was just there.
Joe stalks Dominic and then…has a conversation. A useless conversation, that even though it's delivered well, just why? Why wouldn't Joe just put him to sleep as a message? The segment was out of character, and just a general waste of time.
Lacey's match is a squash against another jobber that nearly didn't have a name, until it was said as soon as the Woman's Right put her to sleep. But after the match, Lacey's comments were great and Becky running in for the scuffle was great and gave us a great tweet as well. No complaints here.
Usos sneak out of the locker room in a cartoony manner. Wonderful, what new stupid thing will happen to The Revival?
Ryder and Hawkins tried kinda, and had a few moments of offense before getting their lunch eaten. This was effectively a squash as well.
FIREFLY FUN HOUSE! Fuck yeah!
So Mercy the Buzzard tore Rambling Rabbit to shreds cause he didn't approve of his life views, but it's okay. Bray tells us all that no matter what you do to express yourself, paint a painting or murder, you can be forgiven. And then they have a carpet picnic with a bunch of zoned out depressed looking kids. This…this is tremendous. I want to be on Firefly Fun House.
Seth tries to talk, but I think I slipped into a coma while he was trying to speak English.
Drew and Roman's match was actually pretty solid. It had a better pace than their 'Mania match, and I was enjoying it, until we got the non-finish. Shane and Elias interfere, Miz runs off Shane while Drew and Elias keep on the Samoan Sex Machine.  The prospect of Miz & Roman vs Shane/Drew & Elias is actually kind of cool. Miz and Roman…Awesome Samoan A List Sex?  I'll work on that.
Ucey Hot…why. Who rubs Icy Hot on THAT area before a match anyway? Just nothing about this makes sense, its dumb 10 year old humor, it's just sad. And yes, the fact that it's The Revival, the throwback no flips just fists team, they're the ones rolls around like cartoon idiots. Just…moronic.
Lars kills No Way Jose and the conga line, and no one cares. Ugh.
Kofi and Daniel was a very good tv main event. It didn't have the same emotional weight as the WrestleMania match, and there were a few more miscues in this one, along with less time. But all in all it was a damn good match, fun and Kofi retaining is great. So at least the show ended on a high note.
Overall Score: 2.5/10
So a question may be asked, " Why the low score when there were 3 good matches?" – it's simple, pro wrestling, Raw especially is much more than in-ring product. Plus even with good matches, the fact the show was illogical, borderline brain damaged and implemented completely wrong people into stories (Bruan into Sami's angle) just ruined any level of momentum the show tried to create.
Yes there were high spots, but usually beaten down by garbage. Someone should throw this episode in the same dumpster Sami was launched into.
We are Abdullah.

WWE is Terry Funk#RAW pic.twitter.com/YKt28UWqIG

— Tweet Pro Wrestling 🇮🇪 (@TweetPW2) May 7, 2019
SmackDown Live Ratings:
Andrade vs Ali: Ali wins via DQ – N/A
SmackDown Tag Team Championship: Daniel Bryan & Rowan vs The Usos: Rowan wins via Claw Hold Slam – *** ¼  – NEW CHAMPS CROWNED!!
Carmella & Ember Moon vs Mandy Rose & Sonya Deville: Rose wins via The Bed of Roses – ½*
WWE Championship Triple Threat: Kofi Kingston (c) vs Sami Zayn vs AJ Styles: Kofi retains via Trouble in Paradise – *** ½
Analysis:
AJ Styles kicks off things since Wild Card Rule and he feels if anyone gets to come back, it's him. Kofi tries to square up, AJ shoots back well, Sami Zayn comes out. Stuff happens and we end up with a Triple Threat Main Event.  Okay, that could be good.
Kevin Owens has a video, saying it's his Birthday so plans changed, piss off.
Andrade and Ali was starting to get interesting and Orton interjects himself getting Andrade DQ'd. So I didn't give this a rating cause Ali and Andrade could put on something great, so out of deference to them, I won't grade an incomplete assignment. No partial credit here.
Roman Reigns career evolution video with a lot of edited crowd audio. I love the Samoan Sex Machine and have since the beginning, but I'm not naïve.
Shane is about to hand the Tag belts to Daniel Bryan and Rowan, but the Usos show up and say maybe a match would be better. Shane agrees, so we get a match for the vacant tag belts.
As a match, it really wasn't bad. However, Usos doing their best impression of Young Bucks circa 2014 with 400 Superkicks, is getting old. So I would've enjoyed more variety in the moves, but the match was solid.
So the B Team, the quirky beloved goofballs are now definitely aligned with Shane. Not only are B Team not credible, the only reason they were over for a while was because they were sympathetic goofballs that got treated like jokes. So quirky underdogs are now beating up their former MIZtourage leader. Sure…that makes sense.
Bryan and Rowan get eyed up by Heavy Machinery in denim vests. Ugh, I get the blue collar thing, but I don't need a team that has proven nothing on main roster (or even NXT for that matter) to be positioned to possibly beat Bryan and Rowan. Ughhhh
Women's tag was just bad. I do like the story element of Sonya sacrificing everything for Mandy because that's usually always a time bomb. However, Paige running down Sonya and Mandy after sounded like a bitchy heel promo. So…is Paige just jealous that Mandy and Sonya have found their footing without her? Paige comes off Richard Petty.
Matt Hardy backstage interview and R-Truth shows up…to only have Lars Sullivan pop up. This was the most awkward scene in a while. Hardy says "He's here" and then tries to get into a pose, but doesn't know what to do with his hands and R-Truth reacts like a turtle in molasses in December.  Just a stupid, awkward and campy segment.
Aleister keeps up with these hollow asinine monologues.
Okay there was a lot in this match, and it's all pretty solid. To fast forward, I really like Owens getting involved, but Kofi kicking out of 3 Blue Thunder Bombs and then coming to, so he can counter the Helluva Kick and win was just a little too dumbass Superman. I get the reason it was used, just to make Kofi look super resilient or heart of the champion kind of crap, but 3 was overkill. Glad Kofi retained, just wish the finish was more exciting and less ridiculous.
Overall Score: 5/10
Definition of average. We did get 2 good matches, but the show was a roller coaster. Unlike Raw, it didn't go through bad segments consecutively, so it was easier to tolerate. Yes the 2 hour length helps in that as well, but still nothing special.
So this is 2 weeks in a row where both shows were pretty bad or at least disappointing. Hopefully something changes.