Baron Corbin: On Top Of WWE Whether He Wins Or Loses At 'Money in the Bank'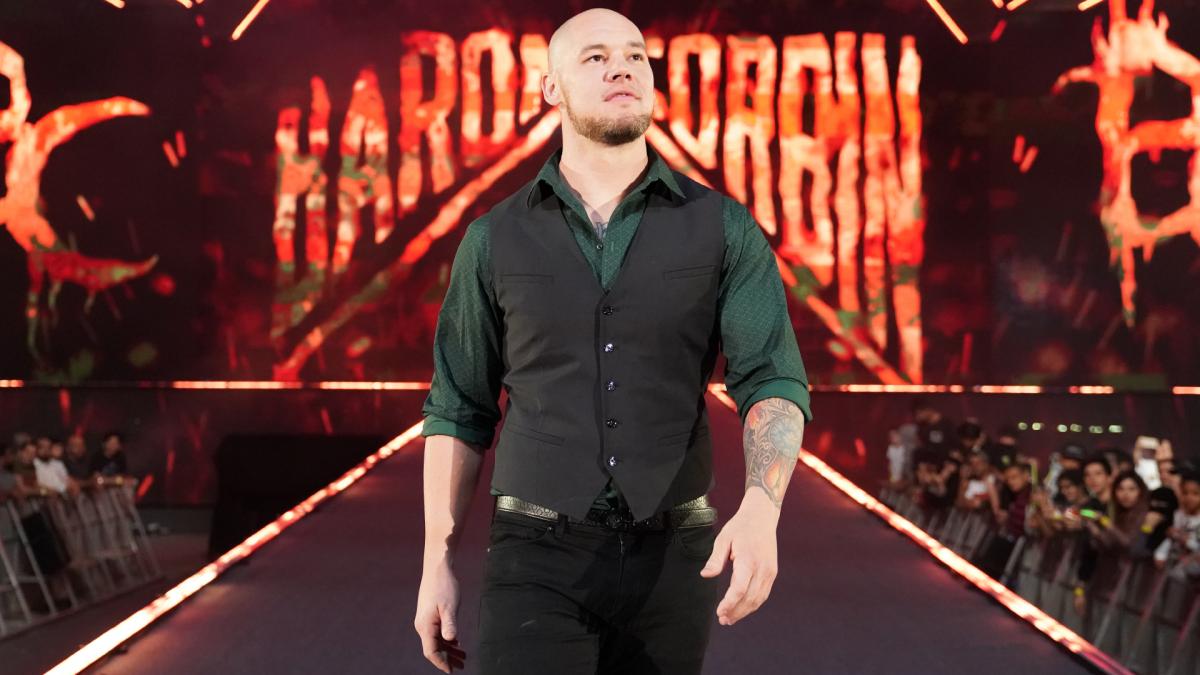 Baron Corbin is the man that WWE fans love to hate. He's arrogant, he's egotistical and he's despicable. He's everything a heel should be and much more. He also seems to be Vince McMahon's favorite heel and that's a good thing for The Lone Wolf.
In any other circumstance in any other era, Baron Corbin would be regarded as the hottest heel in WWE. He's got the right attitude, he's got the company's support and most importantly he has the spotlight. So even as his critics shake their heads, there is no denying that Baron Corbin, briefcase or not, is still a winner at Money in the Bank.
---
Get your very own Baron. Corbin. Sucks. shirt!
---
The May 19 event features two big Ladder Matches and Corbin is involved in one. Baron will step into the ring with Ricochet, Randy Orton, Ali, Sami Zayn, Andrade, Finn Bálor and Drew McIntyre. The man that wins the match wins the aforementioned briefcase and a world title opportunity.
Corbin has a fighting chance to go over, just as every man in this match. Fans can pick and choose their favorites but when it comes to the Money in the Bank concept, the fact is that it no longer leads to a guaranteed title win. At this point, it's nothing more than a glorified plot device.
This means that anyone can win because a victory doesn't necessarily mean a championship victory down the road. Vince McMahon can change his mind, as he often does and when that happens, all bets are off. The briefcase and the contract inside of it, will go wherever he wants it to go.
So Ricochet, who has not exactly been booked as the breakout star that he perhaps should be, could walk away as the winner. But it also means that Andrade, who also seems to be Vince's favorite, may not win anything. 
Drew has been on the cusp of greatness for his entire WWE existence, but that doesn't mean he will finally get over the hump on May 19. Ali and Bálor seem to be in the same spot when it comes to fan favorites that can't build momentum. So it's entirely possible that one of them will pull down the case in the end.
Then there's Randy Orton, who could win or lose any match and still come back in the same main event spot he's always enjoyed. The fact is that just when fans think they figure out what WWE is planning to do in this bout, the company can suddenly turn it all upside down. 
But the only pick that really makes any sense is Baron Corbin. However it also makes no sense at all and that's because of those critics who simply cannot believe that a guy like Baron is anywhere close to the top of the company.
Common sense says he will win due to past booking and current standing. While that shouldn't make a difference, just as it doesn't for anyone else, it absolutely does here. That's because of the overwhelming sense of dread that many fans have when it comes to Baron Corbin. They believe that his main event run is only just beginning.
It's incomprehensible to many that Baron would ever get this far. Yes, he showed promise in the beginning and yes, he seemed to have a lot of potential. But then he entered the weekly grind of WWE and suddenly that potential began to wane.
His robotic promos were obvious from the very start. It's as if Baron is reading a teleprompter every time he speaks. There is no emotion and no passion in his words and there really never has been. Fans indeed hate him for all the right reasons because he is an effective heel. But there's something much deeper just under the surface.
For diehard fans, Corbin is flat and simply does not have it. He looks the part and he's putting forth the effort, but fans know when a guy is playing a role instead of feeling it. For casual fans, Corbin is a mean spirited bad guy who deserves to get taken down. In both cases, Corbin is just a guy in the ring and nothing more.
His skills are unimpressive and he rarely ever has a great match with anyone. That's not to suggest that he cannot work. He's very capable in the ring and he has the fundamentals. But when it comes to piecing everything together and making a serious impact, Baron doesn't seem to have what it takes.
But the fact is that doesn't matter. WWE is Vince McMahon's company and when he decides a guy should be elevated, then that guy is elevated. The company spent an ample amount of time telling the world that Baron Corbin was responsible for tanking the ratings on Monday Night Raw, yet he's one win away from becoming Universal champion. The two sides don't seem to match but then again, why would they?
He continues to be featured every week and he continues to be booked as a monster heel on TV because that's what WWE wants. Did Corbin work his way up to this level by getting over in his matches and on the mic? No. But he's heading to the top nevertheless.
So yes, Baron Corbin may indeed win the Money in the Bank briefcase on May 19. Or maybe he won't. Either way, he doesn't need a career defining victory to prove anything to anyone in WWE. The decision was apparently made a long time ago. Win or lose, Baron Corbin wins, whether fans like it or not.