Carol: Bayley's Title Win A Huge Boost
Has Bayley finally corrected course and found her ticket to main roster acceptance?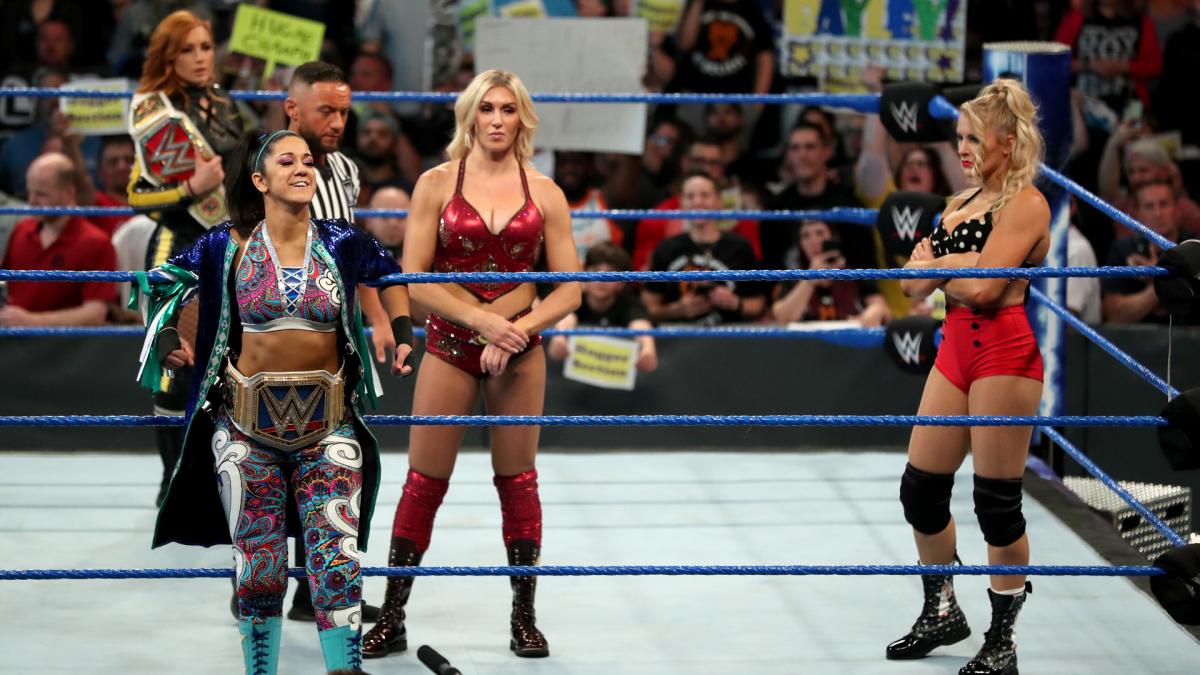 Has Bayley finally corrected course and found her ticket to main roster acceptance?
There's no bigger babyface in the WWE women's division than Bayley. Okay, so maybe she's the second best behind Becky Lynch, but you can't deny Bayley's popularity. This past Sunday when she won the MITB briefcase, then cashed in on newly crowned SmackDown Women's Champion Charlotte, the crowd went wild.
Bayley saved the WWE Universe from having to witness another Charlotte Flair reign and in the process became a grand slam champion in the women's division. Bayley's title win was a huge moment at the PPV and it helped reignite her career.
As a member of the Four Horsewomen, Bayley is considered a pioneer in the Women's Revolution. In NXT, she became a breakout star with her warm personality and wrestling skills. The Women's Championship match between her and Sasha Banks at NXT Takeover: Brooklyn was one of the highest-rated women's matches ever.
Upon being called up to the main roster, Bayley's momentum continued when beat Charlotte Flair to win the RAW Women's Championship. Soon afterwards Bayley entered a feud with Alexa Bliss which ended her title reign and momentum. The horrendous This Is Your Life segment along with the kendo stick match was panned by wrestling fans and critics.
When Bayley teamed up with her friend Sasha Banks, it appeared that things were turning around for both stars. WWE hinted that there would be a feud between the two with Sasha turning heel on her friend. Yet, for some reason that storyline was scrapped and we were treated to a therapy session with the two women working out their issues.
But hope came for Bayley and Sasha fans again when the two won the Women's Tag Team Championships. Bayley and Sasha campaigned hard for WWE to create the titles, having them become the inaugural champions was a huge milestone for them. Yet, their title reign would be short-lived when they lost to The IIconics at WrestleMania.
After the tag title loss, Bayley was drafted to SmackDown, where she was given a fresh start. And Bayley really needed it.
From the moment she was moved to SmackDown, Bayley made it obvious she was going to be the head of the blue brand's women's division. Her confrontation with Charlotte Flair showed a spark of the old Bayley that fans love. While she has a friendly demeanor, Bayley is also tough and fights for what she wants. Even though she lost a number one contender's match to Charlotte, she ended up getting the upper hand on her rival.
The pop Bayley got when cashed in and won the title at MITB was explosive. Her taking down the overrated Charlotte Flair immediately had fans cheering for her, and they'll no doubt be behind her in the months ahead. Odds are Bayley will have a few more matches with Charlotte. Plus there's also been a hint of a Bayley vs Becky feud, which is a dream match for any WWE fan.
Bayley's MITB win helped rejuvenate her career and if WWE plans it right, she could possibly have a stellar year like her fellow Horsewoman Becky Lynch.