Chairshot Wrestling News Shuffle: Dean Ambrose, CM Punk To AEW?, NXT, Rhyno and More! (5/2/2019)
Dean Ambrose Or Jon Moxley? Jason discusses in today's News Shuffle!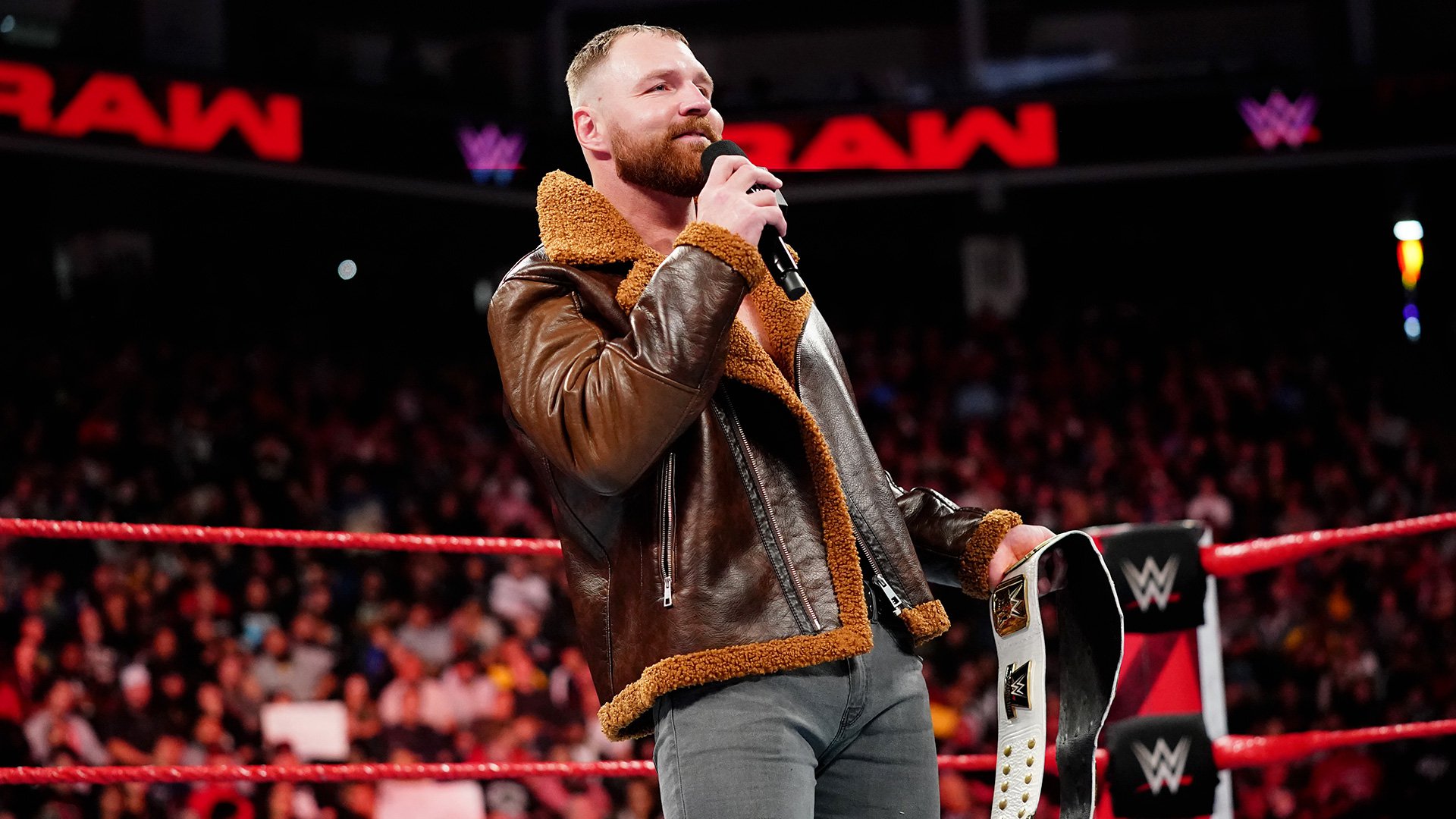 News here! Dean Ambrose, CM Punk To AEW?, NXT, Rhyno and More!


Dean Ambrose Or Jon Moxley?
Long time fans of Dean Ambrose know that before coming to WWE, Ambrose was known as Jon Moxley in the independent scene and in CZW. As many of you probably already know, Ambrose changes his Twitter handle to Jon Moxley, and posted a hype/vignette video of him breaking out of a prison.
— Jon Moxley (@JonMoxley) May 1, 2019
Since the video was posted, many fans have been speculating what the meaning is behind it, and have pointed out a few interesting clues that may reference what Moxley's next move is going to be. I have broken down the speculation below, but feel free to add comments below or on the Chairshot Facebook page on what you think the video may mean
-Many feel that the video references Moxley breaking out and getting away from WWE. It is not secret that Moxley was unhappy with his creative direction in the company.
-On the other hand, many have also speculated that Dean Ambrose is no longer under WWE contract, but that doesn't necessarily mean John Moxley isn't. Many feel that this is an extension of the "Lunatic Fringe" of his character.
-Who paid to have the video produced? Obviously, Moxley isn't hurting for money, but there has to be a company behind the video. But who?
-Many have pointed out that Ambrose lives in Las Vegas, and AEW Double Or Nothing takes place in Las Vegas.
-Cody Rhodes "liked" the video on Twitter
-If you skip to 1:16 in the video, you will notice that he walks in front of The Viper Room located in Hollywood, CA. The Viper Room logo includes two dice and the dice shown are 2 and 5. The date for Double Or Nothing is May 25.
-Many have also referenced the final interview Ambrose did with WWE. Ambrose spoke of walking into the casino several years ago and now he is taking his chips and cashing in. Double Or Nothing is in Vegas, and the promo posters contain poker chips.
Jason's Take
That was a mouthful. But, I am going to take a guess that Moxley/Ambrose isn't walking away from wrestling anytime soon. I had assumed that he would take some time away, and eventually return to WWE, however that doesn't look to be the case. Many of you that follow the Chairshot speculated back at the end of last year that the plan all along was for Moxley to jump to AEW. Maybe you were right.
Ambrose Makes 1st Non WWE Appearance
Speaking of Ambrose/Moxley, he made his first appearance outside of WWE, Tuesday night at the Cauliflower Alley Club. Ambrose to honor his trainer, Cody Hawk. Hawk was receiving the 2019 Cauliflower Alley Club Trainer's Award, an award that had only been issued to three others.
"For whatever reason, he took me under his wing," Ambrose said. "However much work I was willing to put in, however much effort I was willing to put forth, he would match it. Cody didn't just show me the path, Cody walked the path with me, and that's a crucial distinction."
#CAC #TrainerOfTheYear #ProudGirlfriend pic.twitter.com/5KttwnaGVi

— Shawna Reed (@ShawnaReed93) May 1, 2019
Jason's Take
If you aren't familiar with Cody Hawk, he had a hand in training not only Ambrose, but Sami Callihan and Eli Drake. Also, he trained Shawna Reed, an up and coming female wrestler I interviewed a few months ago. You can check that out here. (Cheap plug)
Rhyno Leaving WWE?
Many WWE stars have voiced displeasure with their directions in WWE, and some are looking for greener pastures. One wrestler that may be leaving the company is Rhyno. Rhyno told the Press & Guide website that his contract will expire in July.
"I love working with WWE. They're great. But I might have to go somewhere else. I don't know yet."
Jason's Take
Rhyno hasn't been on WWE TV since the Andre The Giant Memorial Battle Royale. And in all honesty, since he and Heath Slate lost the tag team titles, the company hasn't done anything with him creatively.
NXT Taping Spoilers
If you are looking for Wednesday's NXT taping results. Check out Mitchell's WWE NXT Results. The taping includes a Hall of Famer becoming a permanent commentator, and new signing making their debut.
CM Punk At Double Or Nothing?
Since the formation of AEW, many fans have speculated if the company get CM Punk to return to wrestling. After making an appearance at an indie show (under a mask) last weekend, fuel has been added to that fire. Many felt that Punk could return at Double Or Nothing. However, it looks like Punk has plans that night. Cage Fury Fighting Championships announced Punk will be doing color commentary on Saturday, May 25th. This should rule out any chance of Punk appearing at the pay per view.
Jason's Take
We all need to accept that Punk will not be returning to a full time role in professional wrestling. It's highly unlikely that Punk and AEW have had any discussions, and the price it would take to even get Punk to consider coming back to wrestling would be lofty.