Chairshot Wrestling News Shuffle: Loads Of AEW News, Asuka, Kairi Sane and More! (5/16/19)
News Here! Loads Of AEW News, Asuka, Kairi Sane and More!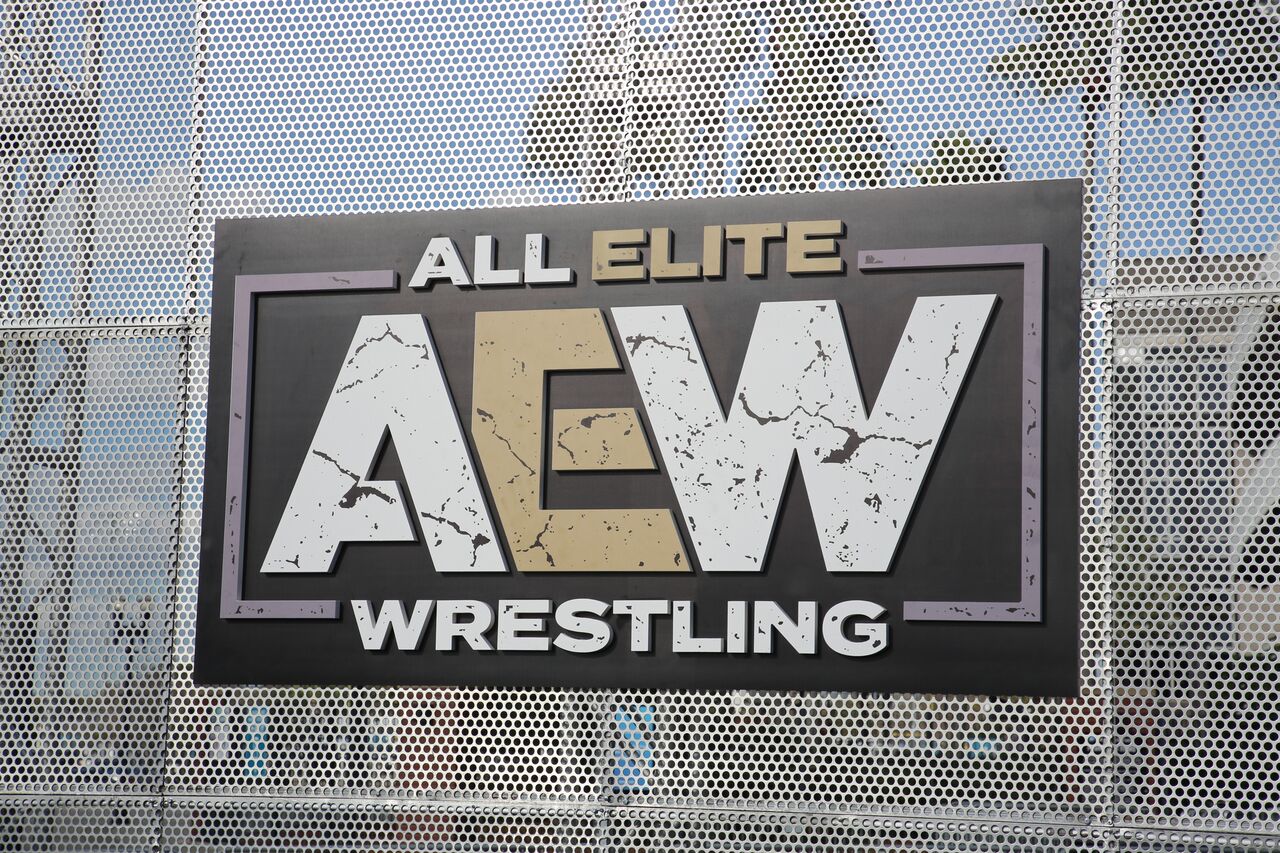 News here! Loads Of AEW News, Asuka, Kairi Sane and More!


Cody Rhodes On AEW On TNT
Unless you have been living under a rock all day, you have heard the news that AEW will debut on TNT later this year. You can read Greg DeMarco's thoughts on the news here. Cody and Brandi Rhodes commented today on the news while speaking with WrestlingNews.Co.
"This is serendipity how this is coming together. My family moved to Atlanta 20+ years ago because WCW was going to Turner. Here we are talking about All Elite Wrestling in 2019 going to Turner. It's just wild how it works and the number 1 thing I discovered is we build the best team. That's what led to all of this. All In happened, me, Matt and Nick, Kenny joining and then Tony Khan being the guy to say 'hey, I believe in you guys. I'll invest in you guys, I believe in wrestling outside of one company.' That has put us here so I'm really excited."
Jason's Take
You probably heard about AEW on TNT from every angle and from every wrestling news site today. So, one more opinion isn't going to hurt. Growing up, I always remember NWA and WCW on a Turner network, and cried the day WCW was sold in 2001 (My birthday none the less). It is a historical moment for not only AEW, but for professional wrestling in general. No offense to TNA/IMPACT, but this is the first legitimate competition WWE has had in almost 20 years. The Monday Night Wars brought out the best in WWE after they got their rear ends handed to them for almost 2 years. With ratings in WWE at all-time lows for weekly television, the time is right for another company on another network. Many are commenting on how this will hurt WWE, but the company it hurts more, in my opinion, is Impact. A company that has been around for so long, yet had to deal with being on POP TV, Destination America, and now the Pursuit Channel. And, essentially unproven AEW is set to debut on a large network. Don't worry about WWE, their product will pick up.
The Young Bucks On AEW
WrestlingNews.Co also was able to speak with the Young Bucks today regarding AEW on TNT.
On if WWE wrestlers are looking to jump to AEW, Nick said, "I think so, we've heard the chatter a lot. We have a lot of friends that work there so we hear it from them too. I feel like we've changed the landscape of wrestling and it's gonna give them some competition."
On how AEW will be different: "It's gotta look different, it's gotta feel different," Nick said. Matt said, "It's got to be shot different. Whatever do they do, we have to do the opposite. If that means that they have a PG type of show, we should have a more edgy type of show. Our matches should look different and the things we do in the matches should be different. Our stories should be different, they should be more complex."
Jason's Take
Competition is good for any business. Back in the territory days, wrestlers would jump from territory to territory every 6 months in order to keep their characters fresh. While I don't think you are going to see a large amount of WWE wrestlers jumping ship right away, wrestlers will now have other options to pursue outside of WWE if they choose to do so. Like Dean Ambrose, for example.
Is AEW Competition For WWE?
Since the initial rumblings of AEW began last October, official in WWE have been quiet on their thoughts of the company. Today, at the 47th Annual J.P. Morgan Global Technology, Media and Communications Conference, WWE Co-President George Barrios was asked of WWE considers AEW to be competition.
"The best comment I've ever heard was from Reed Hastings who said, 'Sleep is competition.' He nailed it. You are competing for people's time. So, whether it's Fortnite, the NBA, Kung Fu novels – we are fighting for people's time. So, everyone is a competitor at everything. So yeah, AEW has announced and welcome to the game."
Jason's Take
Much like when WCW started becoming competition, WWE won't come full out an acknowledge a competitor. And why would they? It doesn't help them garner any additional ratings by doing so, and doesn't affect their bottom line.
Asuka and Kairi Sane Given New Tag Team Name
SmackDown Live Tag Team Asuka and Kairi Sane were given a new team name at the latest SmackDown live tapings. The team will now be known as the The Kabuki Warriors.
Jason's Take
Next week on SmackDown, they will be named something completely different.
Chairshot Wrestling News Shuffle: Mickie James Update, Jeff Hardy, RAW Ratings and More! (7/17/19)
News Involving: Mickie James, Finn Balor, Jeff Hardy, RAW Ratings and More!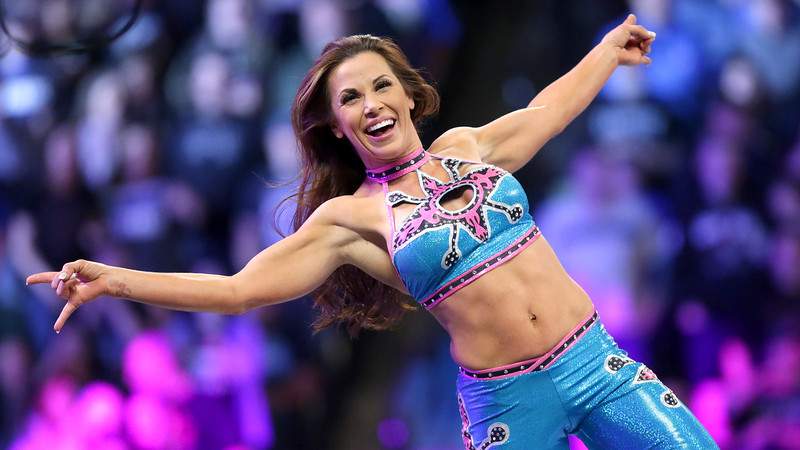 News Here! Mickie James Update, Jeff Hardy, RAW Ratings and More!


Latest On Jeff Hardy
In Monday's shuffle I discussed the news on Jeff Hardy's latest public intoxication arrest. Since then, more details have been released regarding the incident. TMZ is reporting that Hardy smelled of booze and was passed out in a public stairwell before being arrested.
Jason's Take
Once again, Hardy's struggles with addiction have been well documented in the past, so I am not going to comment on them. Here is hoping that he is able to get things in order and get his life on track.
RAW Ratings See An Increase
RAW continues to slowly climb out of the ratings hole, as this weeks ratings showed an increase in viewership. The hourly breakdown looks like this:
Hour 1 – 2.379 million viewers
Hour 2 – 2.503 million viewers
Hour 3 – 2.478 million viewers
Jason's Take
This is good news for WWE, RAW, and USA, as RAW typically has had a hard time keeping viewers into the third hour. RAW was actually a very solid show last night, and one of the first RAW's in a very long time that I watched from start to finish while it aired live. Slowly, but surely, WWE will do what they can to climb out of the hole.
Mickie James Undergoes ACL Surgery
Earlier today, WWE star Mickie James went under the knife to repair her injured ACL. The injury looks to keep her out of the ring into next year. Her husband, Nick Aldis, took to Twitter to update fans on the successful surgery.
UPDATE: Surgery was a complete success. I'm sure when she's feeling up to it she'll share more. Thank you all! 🙌 https://t.co/RxCHyko2UQ

— Nick Aldis (@RealNickAldis) July 16, 2019
Jason's Take
Mickie James is still a very talented wrestler who adds depth to the women's division. There is still a place for her on the roster, and one can assume that the WWE will want to keep her when she fully recovers.
Finn Balor Taking Time Off?
Finn Balor lost the Intercontinental championship at Extreme Rules, and the loss had many scratching their heads. However, it appears there is reasoning behind it according to Pro Wrestling Sheet, as Balor has requested time off from WWE to recharge. Though he requested time off, it appears that it will not be granted until after the upcoming SummerSlam pay per view.
Jason's Take
It will be interesting to see how Balor will be written off of TV. One could assume a SummerSlam match with Bray Wyatt will lead to his exit. Perhaps on his return, he could join his friends in The Club ?
Chairshot Wrestling News Shuffle: Jeff Hardy, RAW Reunion, Paul Heyman and More! (7/15/19)
News Involving Jeff Hardy, RAW Reunion, Paul Heyman and More!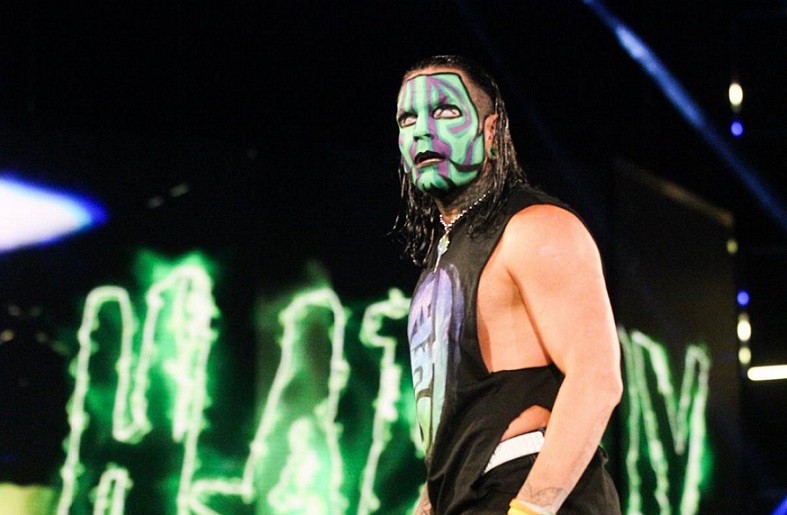 News here! Jeff Hardy, RAW Reunion, Paul Heyman and More!


Jeff Hardy Arrested
According to various news outlets this weekend, WWE star Jeff Hardy was arrested for public intoxication Saturday in South Carolina.Police said they received a report of an intoxicated person in Myrtle Beach about 11 a.m. Shortly after, authorities arrested Hardy without incident and charged him with public intoxication.Hardy posted a $153 bond and was released the same day.In a statement, WWE said, "Jeff Hardy is responsible for his own personal actions."
Jason's Take
Jeff Hardy's battles with substance abuse over the years have been well documented. After period of staying off the radar, Hardy has been in court twice over the past year for alcohol related issues. Here is hoping that Hardy can get things under control.
Huge RAW Planned For Next Week
During Sunday nights Extreme Rules pay per view, WWE aired a commercial for RAW Reunion that will take place on July 22nd. Some of the big names advertised include Hulk Hogan, Steve Austin, Scott Hall, Kevin Nash and Ric Flair.
It'll be the BIGGEST reunion in Monday Night #RAW HISTORY.

Don't miss #RAWReunion LIVE one week from tomorrow at 8/7c on @USA_Network! pic.twitter.com/ZrqEhxQmhR

— WWE (@WWE) July 14, 2019
Jason's Take
This seems like a reach for a quick ratings grab, but it is always cool to see the legends return. Potentially we could see some involvement from some of the legends for SummerSlam storylines ?
Paul Heyman Appears At EVOLVE Show
For those of you who didn't catch the EVOLVE 10th Anniversary show on the WWE Network Saturday night, you missed out on a hell of a show. You also missed out on an appearance from none other than Paul Heyman. Most wrestling fans know that Heyman mentored EVOLVE founder Gabe Sapolosky back in ECW.
"You're going to watch this match, and you're going to say to yourselves 'that was the moment we all knew that this industry is going to EVOLVE.'"@HeymanHustle makes a surprise appearance at #EVOLVE131 ahead of the Winner Takes All Match between @austintheory1 and @RealJDDrake! pic.twitter.com/7ugS1xMr60

— WWE (@WWE) July 14, 2019
Jason's Take
Those of you have followed my daily news shuffles, and the random In This Corner articles I put together, know that I rarely follow the indie wrestling scene. However, I took in both the EVOLVE show and AEW Fight For The Fallen. I was extremely impressed with the talent in EVOLVE, and my hopes are that WWE continues to broadcast their shows on the WWE Network.
Enzo and Cass Done With ROH ?
During April's G1 Supercard Show at Madison Square Garden, fans were shocked to see Enzo and Cass jump the guard rail and started attacking ROH stars. Many felt initially that this may have been a shoot, but it appeared to be a work to lead to a potential appearance in ROH for the two. However, according to Dave Meltzer on the latest edition of Wrestling Observer Radio, it appears the relationship between the former WWE stars and ROH is over before it truly began. According to Meltzer, NJPW was unhappy as they were not notified before hand of their appearance, and the company has cut their loses with the two.
Jason's Take
It's Enzo and Cass. I mean, with what little I follow ROH, I can't really see the two of them fitting with the company long term. However, if you want a team to be a legit heel right out of the chute, you could have that with those two.