Chairshot Wrestling News Shuffle: Loads Of AEW News, Asuka, Kairi Sane and More! (5/16/19)
News Here! Loads Of AEW News, Asuka, Kairi Sane and More!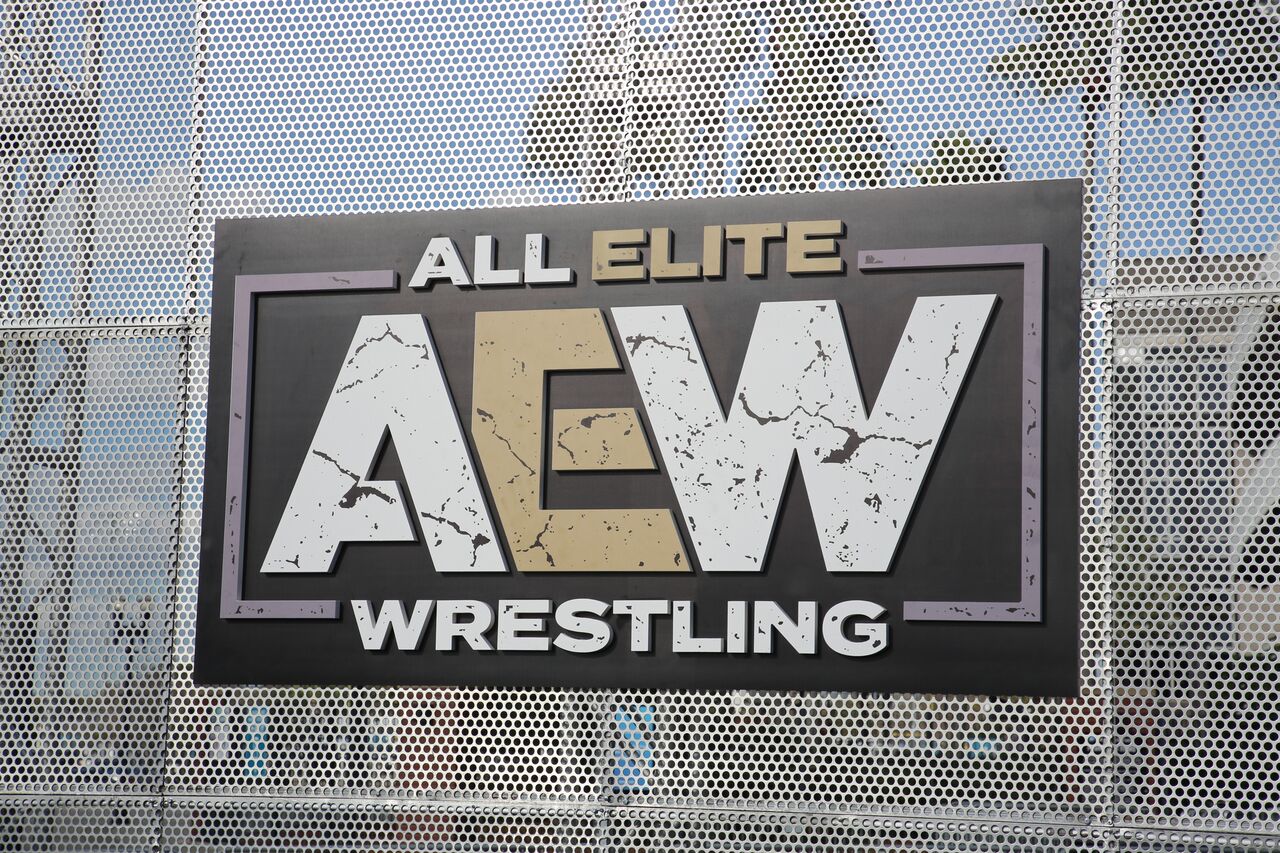 News here! Loads Of AEW News, Asuka, Kairi Sane and More!


Cody Rhodes On AEW On TNT
Unless you have been living under a rock all day, you have heard the news that AEW will debut on TNT later this year. You can read Greg DeMarco's thoughts on the news here. Cody and Brandi Rhodes commented today on the news while speaking with WrestlingNews.Co.
"This is serendipity how this is coming together. My family moved to Atlanta 20+ years ago because WCW was going to Turner. Here we are talking about All Elite Wrestling in 2019 going to Turner. It's just wild how it works and the number 1 thing I discovered is we build the best team. That's what led to all of this. All In happened, me, Matt and Nick, Kenny joining and then Tony Khan being the guy to say 'hey, I believe in you guys. I'll invest in you guys, I believe in wrestling outside of one company.' That has put us here so I'm really excited."
Jason's Take
You probably heard about AEW on TNT from every angle and from every wrestling news site today. So, one more opinion isn't going to hurt. Growing up, I always remember NWA and WCW on a Turner network, and cried the day WCW was sold in 2001 (My birthday none the less). It is a historical moment for not only AEW, but for professional wrestling in general. No offense to TNA/IMPACT, but this is the first legitimate competition WWE has had in almost 20 years. The Monday Night Wars brought out the best in WWE after they got their rear ends handed to them for almost 2 years. With ratings in WWE at all-time lows for weekly television, the time is right for another company on another network. Many are commenting on how this will hurt WWE, but the company it hurts more, in my opinion, is Impact. A company that has been around for so long, yet had to deal with being on POP TV, Destination America, and now the Pursuit Channel. And, essentially unproven AEW is set to debut on a large network. Don't worry about WWE, their product will pick up.
The Young Bucks On AEW
WrestlingNews.Co also was able to speak with the Young Bucks today regarding AEW on TNT.
On if WWE wrestlers are looking to jump to AEW, Nick said, "I think so, we've heard the chatter a lot. We have a lot of friends that work there so we hear it from them too. I feel like we've changed the landscape of wrestling and it's gonna give them some competition."
On how AEW will be different: "It's gotta look different, it's gotta feel different," Nick said. Matt said, "It's got to be shot different. Whatever do they do, we have to do the opposite. If that means that they have a PG type of show, we should have a more edgy type of show. Our matches should look different and the things we do in the matches should be different. Our stories should be different, they should be more complex."
Jason's Take
Competition is good for any business. Back in the territory days, wrestlers would jump from territory to territory every 6 months in order to keep their characters fresh. While I don't think you are going to see a large amount of WWE wrestlers jumping ship right away, wrestlers will now have other options to pursue outside of WWE if they choose to do so. Like Dean Ambrose, for example.
Is AEW Competition For WWE?
Since the initial rumblings of AEW began last October, official in WWE have been quiet on their thoughts of the company. Today, at the 47th Annual J.P. Morgan Global Technology, Media and Communications Conference, WWE Co-President George Barrios was asked of WWE considers AEW to be competition.
"The best comment I've ever heard was from Reed Hastings who said, 'Sleep is competition.' He nailed it. You are competing for people's time. So, whether it's Fortnite, the NBA, Kung Fu novels – we are fighting for people's time. So, everyone is a competitor at everything. So yeah, AEW has announced and welcome to the game."
Jason's Take
Much like when WCW started becoming competition, WWE won't come full out an acknowledge a competitor. And why would they? It doesn't help them garner any additional ratings by doing so, and doesn't affect their bottom line.
Asuka and Kairi Sane Given New Tag Team Name
SmackDown Live Tag Team Asuka and Kairi Sane were given a new team name at the latest SmackDown live tapings. The team will now be known as the The Kabuki Warriors.
Jason's Take
Next week on SmackDown, they will be named something completely different.
Greg DeMarco's WWE Smackdown Rating Analysis (5/21/19): #2 For Cable
Did Smackdown retain it's footing in the ratings this week? (Spoiler: it did.)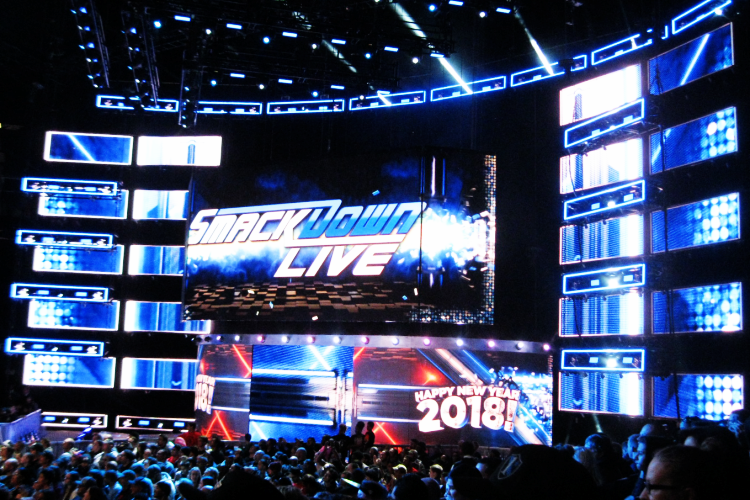 Greg DeMarco chimes in with your May 21WWE Smackdown rating. What does it really tell us? Greg tells you!
We now have your May 21 edition of WWE Smackdown rating, and it's good news for the show! Let's start with the breakdown:
1.983 million viewers
.61 rating in the all important 18-49 demographic
ranked #2 among all cable shows for the night
Here are last week's results:
1.87 million viewers
.56 rating in the all important 18-49 demographic
ranked #6 among all cable shows for the night
(Available via ShowbuzzDaily)
But what does the WWE Smackdown Rating really mean, Greg?
After sitting outside the Top 5 for two weeks, Smackdown made a triumphant return coming at #2 for the night, narrowly losing out to the NHL Conference Finals (won by the St. Louis Blues and apparently Patrick O'Dowd). Interesting of note is that Smackdown outdrew the NHL in terms of overall viewership (hockey drew 1.807 million viewers), but fell just short in the share (Smackdown's .61 versus hockey's .62). Once again, the only thing that tends to knock WWE out of the top spots is live sports (and Love & Hip Hop Atlanta 8).
This is good news for Smackdown and WWE in general, as Money In The Bank and the return of Brock Lesnar did in fact garner more eyeballs. Add in the WWE 24/7 Championship, which I am inclined to believe had at least a short term impact based on the fact that R-Truth and Robert Roode came in #1 in the 36 hour YouTube views for Raw, and things being thrown at walls are sticking right now. Let's hope it continues! Also of note, Miz & Mrs came in at #5 with 1.037 million viewers and a .37 rating, strong for the show. Real Housewives Of Beverly Hills and The Last OG came in #3 adn #4, respectively.
---
Elisa looks great in her Chairshot gear.
You can, too!
Be like Elisa and get yours at:
https://www.prowrestlingtees.com/related/thechairshot.html
DeMarco's WWE Raw YouTube Viewer Report (5/20/19)
Did R-Truth and Robert Roode really have the most viewed Raw YouTube video???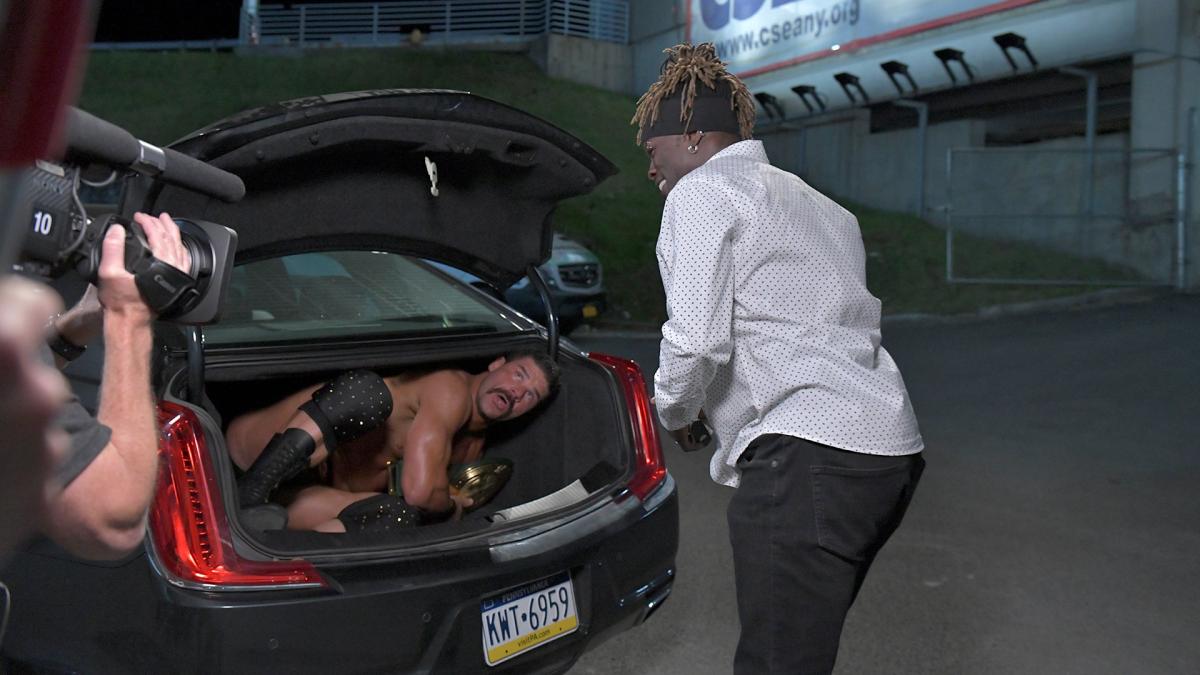 Greg DeMarco's look at the WWE Raw YouTube viewership for the May 20th broadcast!
As we all know, social media and other outlets have become a huge means of drawing in interaction and viewers for WWE. Most people will point to television ratings like they did during the Monday Night Wars in the late 1990's, however that can be skewed with so many various means of watching today that do not include cable television. As such, YouTube has joined social media as a metric as important to WWE as television ratings (if not more). The weekly WWE Raw YouTube Performance Report is a look into that success metric.
As you've become accustomed to, here is this week's WWE RAW YouTube Performance Report, compiled mid-day Wednesday (approximately 36 hours after Raw went off the air), for the 5/20/19 edition of WWE Raw:
R-Truth wins the WWE 24/7 Championship from Robert Roode – 1.764 million views
Brock Lesnar Money In The Bank briefcase celebration – 1.674 million views
Mick Foley introduces the WWE 24/7 Championship – 1.568 million views
Seth Rollins & Kofi Kingston vs. Baron Corbin & Bobby Lashley – 763k views
Lucha House Party attack Lars Sullivan – 700k views
Becky Lynch, Nikki Cross, & Alexa Bliss vs. The IIconics & Lacey Evans – 678k views
The Miz vs. Drew McIntyre – 467k views
Firefly Fun House promo video – 454k views
Braun Strowman vs. Sami Zayn – 398k views
The IIconics & Lacey Evans interrupt A Moment Of Bliss – 383k views
Shane McMahon promo on Roman Reigns – 365k views
WWE 24/7 Champion Robert Roode hides backstage – 364k views
AJ Styles slaps Baron Corbin backstage – 231k views
The Usos vs. The Revival – 202k views
Triple H informs Seth Rollins & Kofi Kingston that they're teaming up – 184k views
Ricochet vs. Cesaro – 161k views
Nikki Cross gets herself a cohosting gig with Alexa Bliss – 142k views
Samoa Joe backstage promo – 102k views
Ratings analysis appears after the ad – buy a shirt!
---
Elisa looks great in her Chairshot gear.
You can, too!
Be like Elisa and get yours at:
https://www.prowrestlingtees.com/related/thechairshot.html
---
Greg DeMarco's WWE Raw YouTube Ratings Analysis
Let's take a look at the numerical analysis!
5/20 edition of Raw: 10.600 million total views across 18 videos
5/13 edition of Raw: 8.648 million total views across 17 videos

+1.952 million views, 22% increase for this week over last week

5/20 Top 5: 6.469 million views
5/13 Top 5: 6.197 million views

+272k views, 4% increase over last week

5/20 average: 588k views
5/13 average: 508k views

+80k views per video, 15% decrease over last week
Let's start at the top: three videos above a million views, with the top spot going to R-TRUTH AND ROBERT ROODE! Man, that's a win for R-Truth and the new WWE 24/7 Championship. The Top 5 videos for Raw approached 6.5 million views total, a 4% increase over last week. The make up of the Top 5 was very different this week, with the aforementioned Truth and Roode, plus Brock Lesnar, Mick Foley, Seth Rollins, Kofi Kingston, and The Lucha House Party?!?!
Last week we saw a tremendous drop after the Top 5, and this week the lower tiered videos more than doubled those from last week. Nothing dipped below 100k views, where 3 did last week (we also had one more video this week, for 18 total). This weeks #6 video (just outside the Top 5) was over 100k higher than last week's. That's telling, as last week's interest was more at the top of the card.
Raw's TV rating went up this week. But it still dipped down in the Top 5. That didn't seem to impact the distribution of the YouTube views this time around.
Two big shockers to me:
The obvious…R-Truth and Robert Roode come in at #1!
Cesaro follows up his Top 5 performance from last week with a 161k video this week, against Ricochet.
My favorite video…The Usos and The Revival crushing it!
What did the YouTube results for this week tell you?