Chairshot Wrestling News Shuffle: RAW Writer Fired, Goldberg vs Lashley, Tag Titles and More! (5/7/19)
News involving RAW Writer Fired, Goldberg vs Lashley, Tag Titles and More!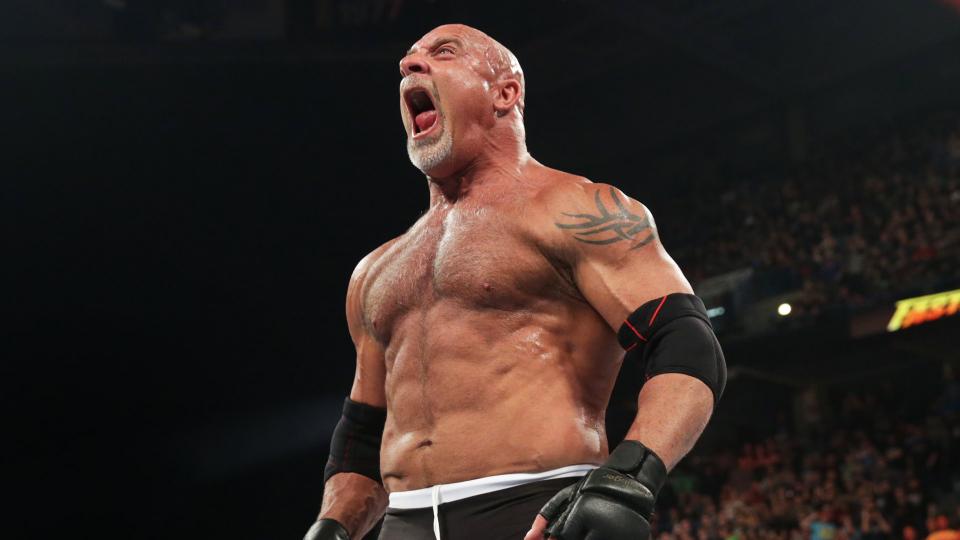 News Involving RAW Writer Fired, Goldberg vs Lashley, Tag Titles and More!


RAW Lead Writer Fired
It is no secret that RAW's ratings have been in the toilet for quite some time. It looks like changes are in store for the writing team according to Fightful, as Ryan Callahan, the lead writer for RAW, was fired. Reportedly, the firing had nothing to do with sagging ratings, but taking creative changes too personally and becoming difficult to work with.
Jason's Take
Being difficult to work with and taking creative changes too personally can lead to low ratings. Well, at least that is what I will tell myself.
Goldberg's Return Opponent Revealed?
With Goldberg's return to WWE at their upcoming Saudi Arabia event recently announced, many are wondering who will be facing the returning superstar. Goldberg may have given a bit of a hint as to who it may be via his Twitter account.
— Bill Goldberg (@Goldberg) May 5, 2019
Jason's Take
Not really a match I would be that interested in seeing, but it would be the first time ever that these two could square off. There really isn't anyone else on the roster that would make sense, unless the company wants to continue to job out Elias.
Daniel Bryan Injury Update
Since losing the World Championship to Kofi Kingston at WrestleMania, there hasn't been a lot heard from Daniel Bryan. As discussed in previous shuffles, he reportedly has been dealing with some sort of injury. Dave Meltzer recently updated fans on Sunday, and noted that backstage chatter says Bryan is dealing with a concussion. The good news is that Bryan has been cleared to return, and should be on the companies upcoming European tour.
Jason's Take
With the amount of punishment his brain has taken, I have to wonder if he isn't going to be wheelchair bound by his 50's. At some point and time, he will have to make the decision whether or not to walk away. With a beautiful wife and child, he should consider it.
New Tag Champions To Be Crowned on SmackDown Live
With the Hardy Boys relinquishing the tag team titles due to injury, the WWE has a vacancy to fill. According to the Twitter account of WWE, Shane McMahon will crown new champions on this Tuesday's episode of SmackDown Live.
This Tuesday on #SDLive, @shanemcmahon will crown the NEW #SmackDown #TagTeamChampions! https://t.co/LHxbXzZ0GN

— WWE (@WWE) May 4, 2019
Jason's Take
It should be an exciting episode of SmackDown with the crowning of new tag team champions. Who will they make tag champs though? Currently, there are only 4 other teams on the SmackDown Live roster; SmackDown now has Heavy Machinery, The B-Team, Nakamura & Rusev and The Colons.