Chairshot Wrestling News Shuffle: Ric Flair's Surgery, AEW Roster Issues, Brock Lesnar and More! (5/21/19)
News Involving Ric Flair's Surgery, AEW Roster Issues, Brock Lesnar and More!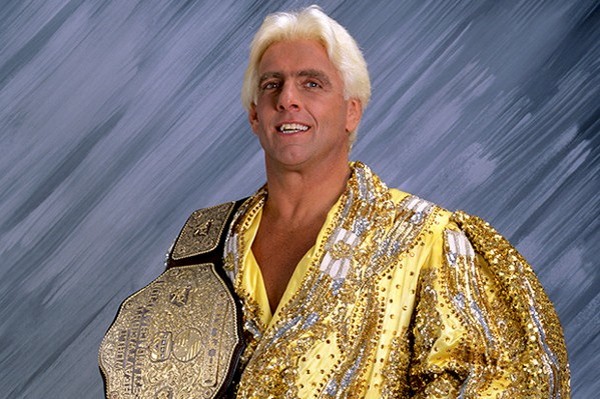 News here! News Involving Ric Flair's Surgery, AEW Roster Issues, Brock Lesnar and More!


Jericho On Lesnar Winning MITB
Many fans have been vocal on their feelings regarding Brock Lesnar winning the men's Money In The Bank matchup. You can add Chris Jericho to that list as well. Jeircho took to Twitter Sunday night to give his feelings on the finish.
Awesome to see @BrockLesnar win the #MoneyInTheBank match…even though he wasn't officially entered! Brock is the future of the biz and this perfect example of genius booking shows why @WWE will remain on top FOREVER! #GoBrockGo

— Chris Jericho (@IAmJericho) May 20, 2019
Jason's Take
This coming from Jericho, who is 7 years older than Lesnar, who is main eventing a pay per view for a company that has run one show. And said company is on the network of previous wrestling company and is bringing in an former WWE commentator. Nothing against you Jericho, but you bitter, bro ? In all seriousness though, I hate when wrestlers or fans say something trendy like "WWE sucks", but can't answer the question of, what sucks about it ? AEW is a company that has ran 1 show. And they haven't done anything to make me think they will be any competition with WWE. Yes, I am aware they are going to be on TV weekly. But will it be live? Taped? 1 Hour? 2 hours? What will the format be like?
Finish To MITB Unknown By Participants?
While the end of the men's Money In The Bank match shocked Chris Jericho and fans alike, reportedly, the participants themselves didn't know how the match was going to end. PWInsider is reporting that the participants were not filled in on the finish ahead of time. All the participants were told that the end of the match would see Ali pushed off the ladder, but was never told by whom. Many wrestlers backstage were told that Ali was going to win the match. Brock Lesnar was not back stage until seconds before his appearance, thus was kept a secret from mostly everyone
Jason's Take
I know a lot of people disliked the final results. But did you dislike it because WWE swerved you, or because you do not like Brock Lesnar? The company actually did something that caught fans off guard for a change, and it has people talking.
AEW Already Having Issues?
Many in the wrestling world are looking forward to Double Or Nothing this weekend. The company has done a great job in promotion the brand, and has created a buzz among the wrestling world. However, it looks like there are already some issues surfacing with talent. Currently, it looks like the much anticipated match between PAC and Hangman Page has been called off due to creative differences. Reportedly, Pac insisted on remaining undefeated as Open the Dream Gate champion. Meanwhile, AEW had different plans, as Page is penciled in to be one of the top stars of the company. However, both PAC and Page did participate in an angle this weekend at an event in England, in which you can watch video of below.
HOLY FUCKING SHIT! @theAdamPage is out to confront @BASTARDPAC at @WrestleGatePro #LionsSpirit @AEWrestling #AEW #DOUBLEorNOTHING @MattJackson13 @NickJacksonYB @CodyRhodes @TheBrandiRhodes pic.twitter.com/6hLgyweA44

— Wrestle Thoughts Podcast (@wtpoduk) May 18, 2019
Jason's Take
If there is truly heat with PAC not wanting to lose to Page, why did he sign on to be a part of the company to begin with? Page was one of the top free agents available, and turned down big money to sign with WWE. Did PAC actually think the company would have Page take a loss? There had been reports that Neville had been difficult behind the scenes in WWE, and perhaps this in continuing in AEW. Or it's all a work, who knows?
Ric Flair's Surgery A Success
Last week brought varying reports regarding the health of Ric Flair. Ric Flair was scheduled to have a procedure regarding his heart this past Friday, but was postponed while doctors cleared up some issues before surgery. On Monday, Flair went into surgery, and according to his wife, Wendy Barlow, the surgery was a success, and doctors expect Flair to make a full recover. However, Flair did pull of his celebrity roast this weekend at Starrcast II.
Jason's Take
Ric Flair cheating death again. Here is hoping for a speedy recovery. While I am sure some are disappointed about his cancellation from Starrcast II, take the alternative of him being alive and healthy.