Chairshot Wrestling News Shuffle: Silver King, RAW Preview, Al Snow, and More! (5/13/19)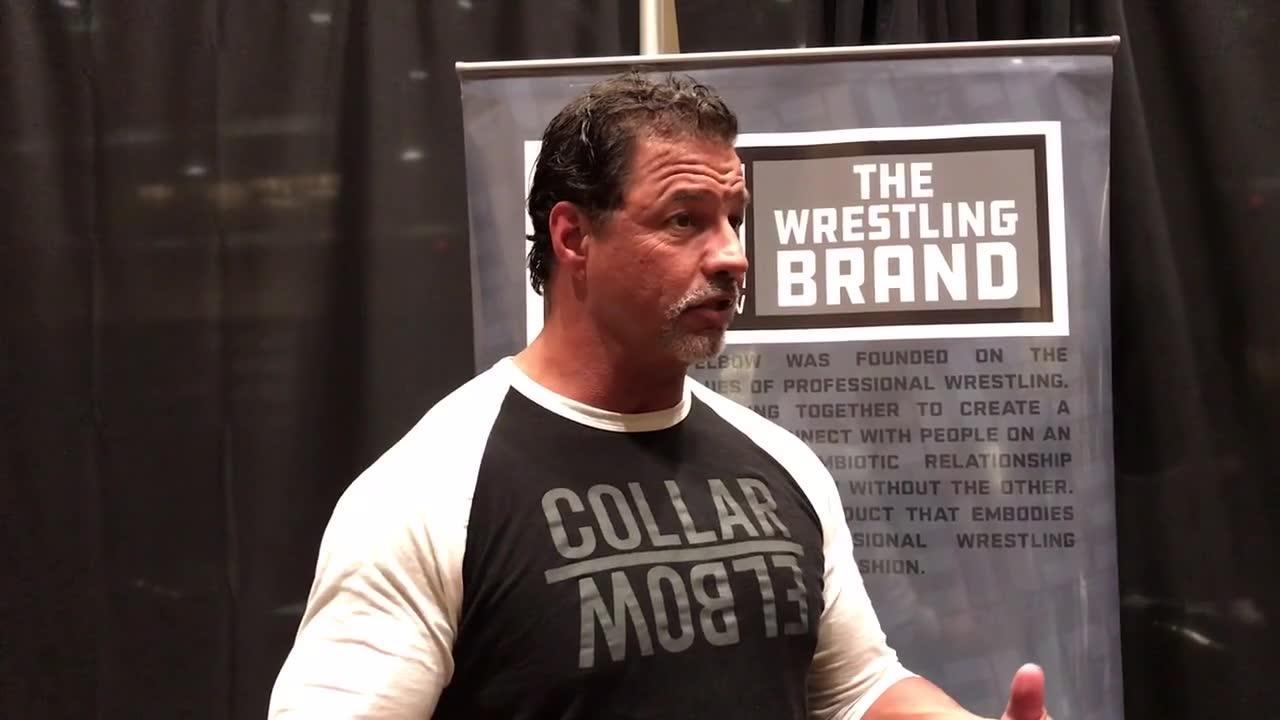 News Here! News Involving Silver King, RAW Preview, Al Snow, and More!


Former WCW Star Passes Away During Match
Professional wrestling can often be a physically demanding sport. Many wrestlers have suffered various degrees of injury during matches. Some have even had their careers ended in the ring. However, its not often when a wrestler dies in the ring, but sadly that is what happened Saturday in London. Former WCW and AAA wrestler, Silver King, passed away during a match with Juventud Guerrera. During the match, Silver King collapsed, and reportedly had a stroke. While on the way to the hospital, he also suffered from a heart attack.
Just saw @Ramses silver king fall in the ring at @camdenroundhouse and not get up. Medical response was slow and worrying. Left when chest pumping happening pic.twitter.com/icDnYMBNPL

— Alex Brinded (@alexbrinded1) May 11, 2019
Jason's Take
There are that many documented times when  a wrestler passes away in the ring. Regardless of the performance aspect, wrestlers put their lives on line nightly for fans when they enter the ring. It is a sad situation, and our thoughts and prayers are with friends and family of Silver King.
RAW Preview
WWE has announced that SmackDown Live star, Roman Reigns, will be appearing on RAW this week to appear on Miz TV. Reigns will be appearing on the show via the Wild Card Rule put in place by Vince McMahon last week. Another SmackDown Live superstar appearing on RAW this week will be Charlotte Flair. Flair will be on RAW for the double contract signing between herself, Becky Lynch and Lacey Evans. Lynch will be defending both of her titles at the upcoming Money In The Bank pay per view.
Also, three matches have been announced so far, as Ricochet will take on Baron Corbin, Braun Strowman will take on Drew McIntyre, and there will be a Fatal Four Way Match between Naomi, Natalya, Alexa Bliss, and Dana Brooke
Jason's Take
The company is taking a different approach by having a star hold two world championships at once, in addition to them both being defended on the same card. I am really looking forward to Lynch vs Evans, and the company has really been pushing Evans in to the upper card. Could Lynch win her first matchup of the night, but be too hurt to win her second? This could be a way for the company to shift a title over to Lacey Evans.
WCW/ECW/WWE Star Releases Book
Former WCW/TNA/ECW and WWE star, Al Snow, released a book last week, titled Self Help. The book currently sits at #1 on the top selling wrestling books on Amazon.
We're number 1…! Yesterday was release day in the USA and we are #1 new release in wrestling biographies, Al Snow's Self-Help: life lessons from the bizarre wrestling career of @therealalsnow will be hitting a few doormats, and we're hoping you all like what you read. pic.twitter.com/rBne7YRQmX

— Al Snow (@TheRealAlSnow) May 9, 2019
Jason's Take
I am currently half way into this book, and it has been an entertaining read. It's part biography, part stories from the road, and part inner workings backstage. It is a very easy read, and I highly suggest you pick it up. Snow was often considered one of the top up and coming wrestlers during the 90's, but, for many reasons that he discusses, never become a top draw in the business.
Former Star Speaks On Unhappiness In WWE
Many superstars in WWE have asked for their release or voice their displeasure with the company. Whether it is Dean Ambrose, Luke Harper, the Revival, or Sasha Banks. Former WWE star and current MMA competitor, Jack Swagger, sat down with Pro Wrestling 24/7, and gave his thoughts on the current unhappiness stars are having with the company.
"No it's not a shock, they know exactly how they treat their talent. They know the contracts that they have assigned and they know exactly why we're unhappy with the way they treat us. So it's not a shock to me," stated Swagger. "I'm very thankful now looking back that I was able to leave when I did. I'm very thankful for my 12 years there because it allowed me to do so much. It allows me to do so much now because of my background, that notch on my resume, but at the same time there's a lot of unhappy people there and it's not just because of the politics. You're traveling 200 days a year, sometimes you're only home 36 hours a week, away from your family and then you go out there and you have these storylines that are just bad and you're like, 'I'm putting my body through this for THIS'? Like it would be a lot easier if the Superstars up there didn't care and they just did what they were told, but unfortunately you can't do a job like that. You have to care, you have to wear your heart on your sleeve in that ring and you have to care about what you are doing and so it doesn't surprise me at all that people are leaving because it is a problem they need to address."
Jason's Take
It is interesting to see the perspective of someone no longer in the company. I think many can agree that the storylines today aren't the best. But, on the other hand, you are paid to do a job, you aren't always going to like it.
Latest On Lars Sullivan
Last week, I discussed some of the controversy surrounding comments that Lars Sullivan made on a body building message board in 2013. You can read more about it in last weeks shuffle. According the Wrestling Observer Live, Bryan Alvarez reports that WWE knew about this for some time, and Sullivan apologized to the New Day last week.
"He talked to Big E [and] I believe all of the members of The New Day. As I noted yesterday, WWE has been aware of this forever. This was nothing new and he apologized to them for it in the past and it was considered a dead issue but it has come up twice in the last six months so this time he did in fact address it with that statement."
Jason's Take
If you are Hulk Hogan and say anything, you get banned and written out of company history for 3+ years. If you are Lars Sullivan, a star the company is trying to push, you get a slap on the wrist. I don't condone anything that Hogan or Sullivan said, but Sullivan went off the handle in his posts. The question is if the company wasn't pushing him, what would have happened ?
Greg DeMarco's WWE Smackdown Rating Analysis (5/21/19): #2 For Cable
Did Smackdown retain it's footing in the ratings this week? (Spoiler: it did.)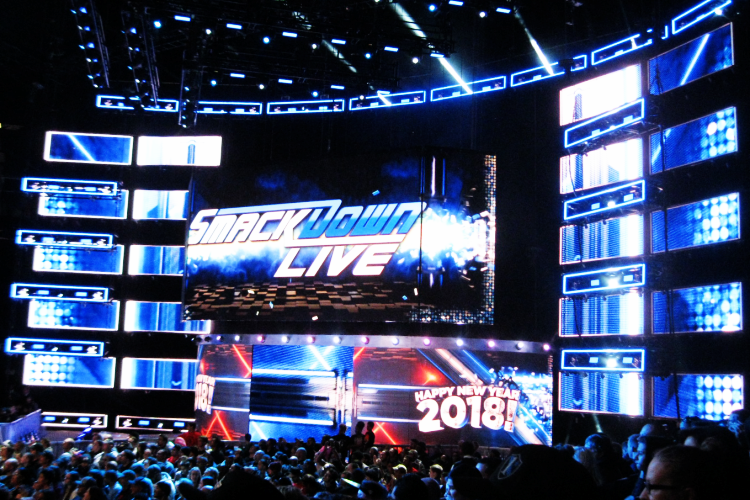 Greg DeMarco chimes in with your May 21WWE Smackdown rating. What does it really tell us? Greg tells you!
We now have your May 21 edition of WWE Smackdown rating, and it's good news for the show! Let's start with the breakdown:
1.983 million viewers
.61 rating in the all important 18-49 demographic
ranked #2 among all cable shows for the night
Here are last week's results:
1.87 million viewers
.56 rating in the all important 18-49 demographic
ranked #6 among all cable shows for the night
(Available via ShowbuzzDaily)
But what does the WWE Smackdown Rating really mean, Greg?
After sitting outside the Top 5 for two weeks, Smackdown made a triumphant return coming at #2 for the night, narrowly losing out to the NHL Conference Finals (won by the St. Louis Blues and apparently Patrick O'Dowd). Interesting of note is that Smackdown outdrew the NHL in terms of overall viewership (hockey drew 1.807 million viewers), but fell just short in the share (Smackdown's .61 versus hockey's .62). Once again, the only thing that tends to knock WWE out of the top spots is live sports (and Love & Hip Hop Atlanta 8).
This is good news for Smackdown and WWE in general, as Money In The Bank and the return of Brock Lesnar did in fact garner more eyeballs. Add in the WWE 24/7 Championship, which I am inclined to believe had at least a short term impact based on the fact that R-Truth and Robert Roode came in #1 in the 36 hour YouTube views for Raw, and things being thrown at walls are sticking right now. Let's hope it continues! Also of note, Miz & Mrs came in at #5 with 1.037 million viewers and a .37 rating, strong for the show. Real Housewives Of Beverly Hills and The Last OG came in #3 adn #4, respectively.
---
Elisa looks great in her Chairshot gear.
You can, too!
Be like Elisa and get yours at:
https://www.prowrestlingtees.com/related/thechairshot.html
DeMarco's WWE Raw YouTube Viewer Report (5/20/19)
Did R-Truth and Robert Roode really have the most viewed Raw YouTube video???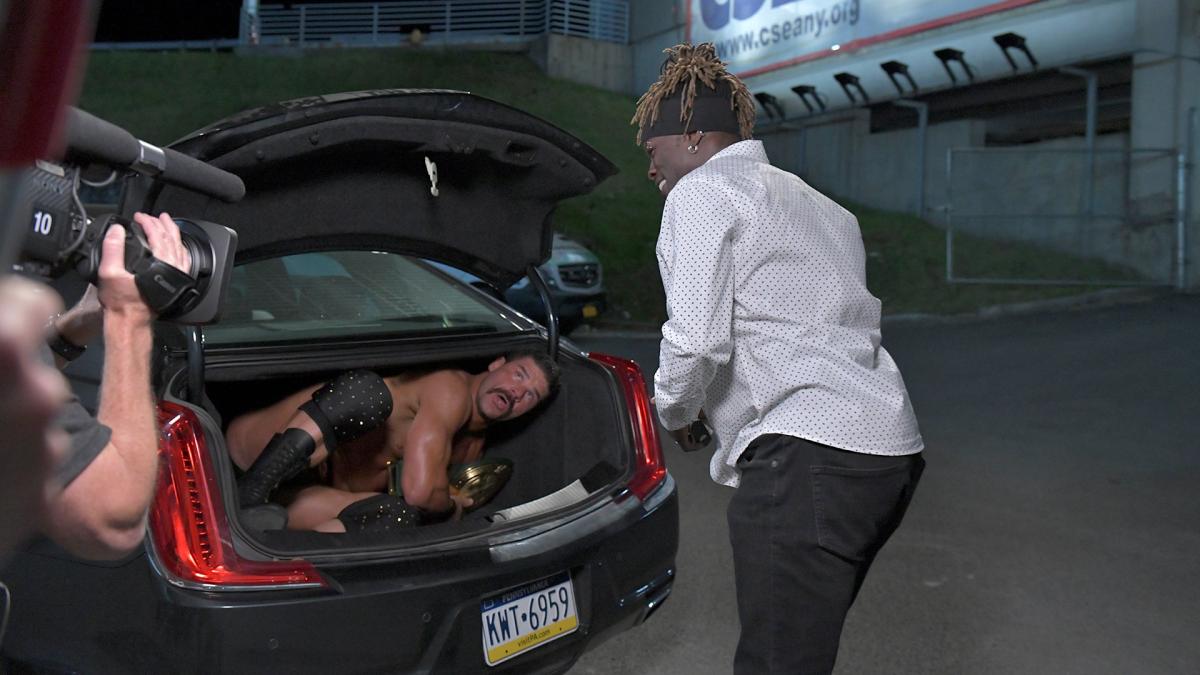 Greg DeMarco's look at the WWE Raw YouTube viewership for the May 20th broadcast!
As we all know, social media and other outlets have become a huge means of drawing in interaction and viewers for WWE. Most people will point to television ratings like they did during the Monday Night Wars in the late 1990's, however that can be skewed with so many various means of watching today that do not include cable television. As such, YouTube has joined social media as a metric as important to WWE as television ratings (if not more). The weekly WWE Raw YouTube Performance Report is a look into that success metric.
As you've become accustomed to, here is this week's WWE RAW YouTube Performance Report, compiled mid-day Wednesday (approximately 36 hours after Raw went off the air), for the 5/20/19 edition of WWE Raw:
R-Truth wins the WWE 24/7 Championship from Robert Roode – 1.764 million views
Brock Lesnar Money In The Bank briefcase celebration – 1.674 million views
Mick Foley introduces the WWE 24/7 Championship – 1.568 million views
Seth Rollins & Kofi Kingston vs. Baron Corbin & Bobby Lashley – 763k views
Lucha House Party attack Lars Sullivan – 700k views
Becky Lynch, Nikki Cross, & Alexa Bliss vs. The IIconics & Lacey Evans – 678k views
The Miz vs. Drew McIntyre – 467k views
Firefly Fun House promo video – 454k views
Braun Strowman vs. Sami Zayn – 398k views
The IIconics & Lacey Evans interrupt A Moment Of Bliss – 383k views
Shane McMahon promo on Roman Reigns – 365k views
WWE 24/7 Champion Robert Roode hides backstage – 364k views
AJ Styles slaps Baron Corbin backstage – 231k views
The Usos vs. The Revival – 202k views
Triple H informs Seth Rollins & Kofi Kingston that they're teaming up – 184k views
Ricochet vs. Cesaro – 161k views
Nikki Cross gets herself a cohosting gig with Alexa Bliss – 142k views
Samoa Joe backstage promo – 102k views
Ratings analysis appears after the ad – buy a shirt!
---
Elisa looks great in her Chairshot gear.
You can, too!
Be like Elisa and get yours at:
https://www.prowrestlingtees.com/related/thechairshot.html
---
Greg DeMarco's WWE Raw YouTube Ratings Analysis
Let's take a look at the numerical analysis!
5/20 edition of Raw: 10.600 million total views across 18 videos
5/13 edition of Raw: 8.648 million total views across 17 videos

+1.952 million views, 22% increase for this week over last week

5/20 Top 5: 6.469 million views
5/13 Top 5: 6.197 million views

+272k views, 4% increase over last week

5/20 average: 588k views
5/13 average: 508k views

+80k views per video, 15% decrease over last week
Let's start at the top: three videos above a million views, with the top spot going to R-TRUTH AND ROBERT ROODE! Man, that's a win for R-Truth and the new WWE 24/7 Championship. The Top 5 videos for Raw approached 6.5 million views total, a 4% increase over last week. The make up of the Top 5 was very different this week, with the aforementioned Truth and Roode, plus Brock Lesnar, Mick Foley, Seth Rollins, Kofi Kingston, and The Lucha House Party?!?!
Last week we saw a tremendous drop after the Top 5, and this week the lower tiered videos more than doubled those from last week. Nothing dipped below 100k views, where 3 did last week (we also had one more video this week, for 18 total). This weeks #6 video (just outside the Top 5) was over 100k higher than last week's. That's telling, as last week's interest was more at the top of the card.
Raw's TV rating went up this week. But it still dipped down in the Top 5. That didn't seem to impact the distribution of the YouTube views this time around.
Two big shockers to me:
The obvious…R-Truth and Robert Roode come in at #1!
Cesaro follows up his Top 5 performance from last week with a 161k video this week, against Ricochet.
My favorite video…The Usos and The Revival crushing it!
What did the YouTube results for this week tell you?