Cook: Dean Ambrose Is Dead, Long Live Jon Moxley
Seems he's had more opinionated thoughts lately! Cook is back with an opinion on one of the more popular viral videos and wrestling community talking points, Jon Moxley!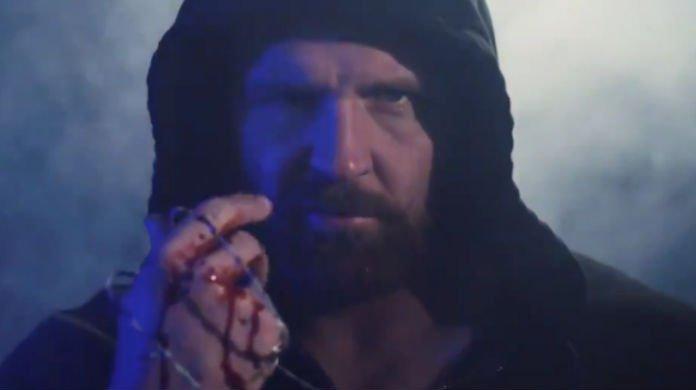 Seems he's had more opinionated thoughts lately! Cook is back with an opinion on one of the more popular viral videos and wrestling community talking points, Jon Moxley!
I don't wish to sell Dean Ambrose's WWE run short.
A lot of people had a lot of hopes for the Lunatic Fringe from the moment he entered FCW. They talked about how his promos there were business-changing. He was going to be the next "Rowdy" Roddy Piper. He would be the top heel in WWE for years to come & spark a new upswing in the wrestling cycle.
That didn't happen. What did happen was pretty cool though. He became part of The Shield. Ambrose, Roman Reigns & Seth Rollins will go down in history as one of the best wrestling trios. You can put them up with Gordy, Hayes & Roberts. I'd even rank them alongside Hogan, Hall & Nash. It was a great trio that did a lot of business when they were together.
The thing was, Ambrose had to sacrifice his individuality for it. Reigns & Rollins got to shine while Ambrose went into the background. Reigns was the guy the office wanted. Rollins was the guy the Internet wanted. Ambrose was in the middle, and got snuffed out because of it. He'd get a push here and there, but nobody really cared. Brock Lesnar could ignore him for match-planning, and nobody would care.
The only time Dean Ambrose really got any attention over the past few years was when he turned on Seth Rollins. A man who had already pissed all over him. Dean was more than justified for turning on him at any point…except it was on the same night that Roman Reigns went away to battle leukemia. This led to a bunch of nonsense over the last few months. Shockingly, Ambrose decided he wanted out of WWE. Can't imagine why.
On one hand, it is a total shocker. He met his wife in WWE, and she's still one of the people in the Monday Night Raw booth. At the same time, maybe his lack of presence would make things easier for her, as Corey Graves (or the person in his ear) insisted on making it a thing the last few months to make for awkward television. Also, Roman Reigns seems to be his best friend in the business, and the Big Dog promised to do everything to keep Dean in the fold.
It didn't happen. Ambrose left the company. I thought little of it, as I figured the man would take some time off or retire or whatever. So I was taken by surprise when Jon Moxley became the talk of this week…
— Jon Moxley (@JonMoxley) May 1, 2019
This video got more views than anything WWE trotted out on YouTube this week. Which is amazing, as I would have figured WWE YouTube video views would have been high since network ratings were lower than they've been in ages. People tell me that YouTube views are the future, but apparently Twitter video views aren't?
I remember Jon Moxley.
I thought he was a little bit overhyped based on what I'd seen in Cincinnati, but I didn't get to see his CZW stuff until years later. Once I did, I saw a guy on a different level than anybody else around at that time. Moxley & Eddie Kingston were two men that stood out in CZW as promo draws. Most of those guys stumbled around their words and came off as indie guys. Moxley was on a different level. He was in a faction with Sami Callihan & Sami wanted to do most of the talking, but Moxley had the charisma. You could tell he was something special.
Brian Pillman was the most famous wrestler to come out of Cincinnati. He reached the apex of his fame when he adopted the Loose Cannon persona. Once nobody knew what to expect, he was golden. Sadly, this happened after his physical apex. Pillman was washed up once everybody cared about him. He tried everything in the book to get up to the level he was once at, and it ended terribly.
Moxley has a very similar vibe to Pillman. Dunno what it is about the Cincinnati air. It makes for some pretty off-kilter people. Some might even say that I'm a bit off the mark. I'd never claim to be as far off as Flyin' Brian or Mox. There are definitely some similarities between those two, and right now seems to be Jon Moxley's Brian Pillman moment.
A little history lesson for you all.
After several years under contract with WCW, Brian Pillman grew discontented. He had become a member of the Four Horsemen, but he was still a man nobody could figure out. He convinced Eric Bischoff to release him from his WCW contract, as it would be part of the work. Little did Eric know that Brian would use that to get better offers from other companies. A part of Eric respected that, as Bischoff holds a fond place in his heart for Pillman & his son to this day.
I don't know why Dean Ambrose/Jon Moxley wanted to be released from the WWE shackles. I can see why many WWE employees would want to be. If you're Luke Harper, who Vince McMahon doesn't get and won't put on television, why wouldn't you want to be released? If you're Dash Wilder or Scott Dawson, best in a tag team environment that WWE will never exploit, why not seek your fortunes elsewhere?
Ambrose/Moxley is a tougher nut to crack. Cincinnati people are like that. Our confusion is exactly why some people believe WWE will be Moxley's destination. My dear friend Greg DeMarco is on that train, and while I can kind of see the point he's trying to make, I think he's blinded by the money MBS is feeding him. WWE sees this man as Dean Ambrose. They will never promote him as Jon Moxley, as they did not create that persona.
(And before you say WHAT ABOUT CACTUS JACK…let's not pretend Moxley was ever promoted anywhere on the same level that Jack was. He'd cop to that too.)
I've seen people on Twitter breaking down that video insisting that Moxley will be at Double or Nothing. I'm not going to rule it out. It's a video on the level of some of the other ones we've seen promoting the show. Cody & Dustin Rhodes each featured in videos as awesome as that one. If AEW could land Moxley as one of their top guys, it'd be something most of us would tune in for when their TV deal gets announced.
I think Jon Moxley is 10 times more interesting than Dean Ambrose.
And I think Jon Moxley as part of AEW or whoever else would be more interesting than a random WWE return. Here's hoping the resistance gets a shot in the arm.