DeMarco: AEW Gets Huge TV/PPV Partner In The UK
This is pretty big.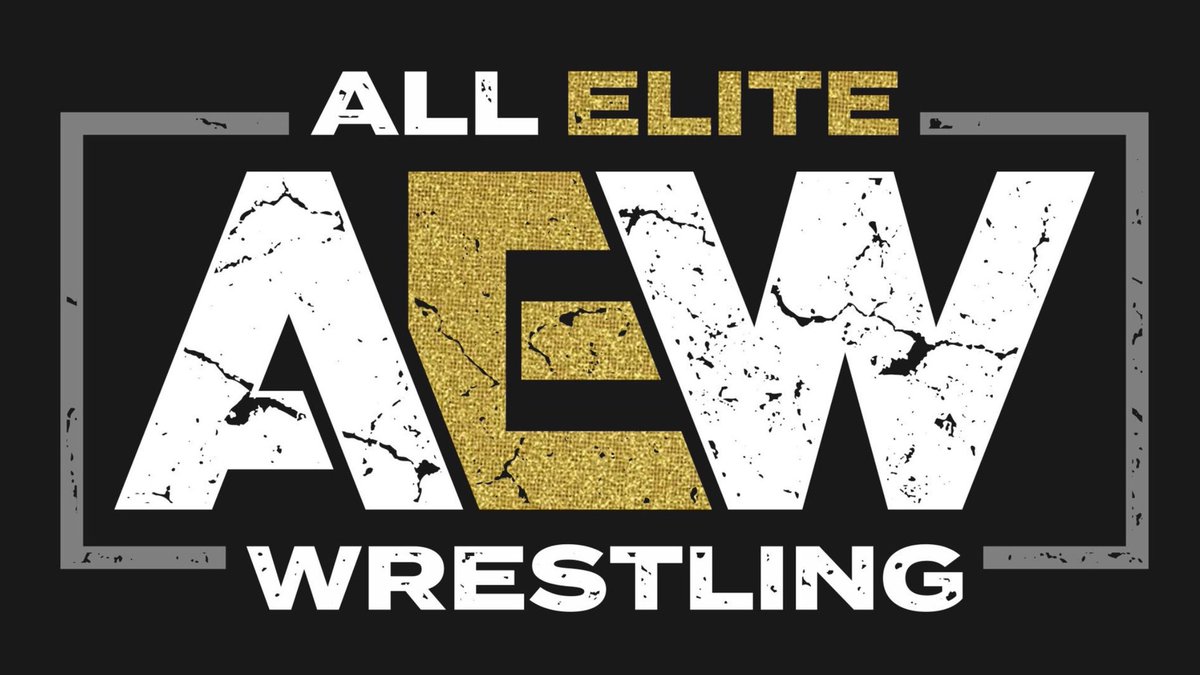 The news is in, and AEW has signed a huge UK deal. Can they match it in the United States?
AEW released details of their first UK deal today, on ITV in the UK. This deal puts them on EVERY SINGLE HOUSEHOLD in the UK, which is a big big deal. I am excited for this for the UK market (which is very important), as well as what it means for the United States deal. This is better than WWE's deal in the UK, which puts their product behind a paywall.
I don't know the financials of the deals, but I can tell you that the US deal was described to me as being huge for All Elite Wrestling as well. How huge? It was described to me as being nearly as much exposure as WWE has for Raw and Smackdown in that current deal. USA Network is on 102 million homes, over 85% of the total homes with at least one television in the nation. The rumored TBS/TNT network deal would but them on 95 million homes.
I see the XFL deal as being a model for AEW: great exposure, no money. And that's okay. What matters most is the second deal, once they prove themselves. If the company is getting exposure for free, I am here for it. The exposure should be top priority if they have money to spend (and they do). This UK deal should scare WWE, and a TV deal of equal impact should scare them even more. This doesn't mean WWE is going out of business, but those of us who were slow to call AEW competition (myself included) need to come around at least on the potential. This is huge, and should just be the beginning, and as I have said in the past, 2019 is shaping up to be one of the most important in wrestling history.
Full press release is below.
---
Elisa looks great in her Chairshot gear.
You can, too!
Be like Elisa and get yours at:
https://www.prowrestlingtees.com/related/thechairshot.html
---
ITV ANNOUNCES AEW "DOUBLE OR NOTHING" WRESTLING EVENT FOR ITV BOX OFFICE
— All Elite Wrestling's Highly Anticipated PPV Show will Ignite the Screen with Kenny Omega, Chris Jericho, The Young Bucks, Cody, SCU, and more —
LONDON, UK, (May 8, 2019) – ITV, the largest commercial television network in the UK, announced a partnership today with All Elite Wrestling (AEW), the new wrestling promotion headlined by members of The Elite, to broadcast the highly anticipated DOUBLE OR NOTHING event on its ITV Box Office channel.
Fans across the UK can look forward to seeing all the drama, action and entertainment live from the MGM Grand Garden Arena in Las Vegas on the night of Saturday 25 May going into Sunday 26 May. DOUBLE OR NOTHING, which sold out in under 30 minutes, features an electrifying card packed with stars including the headline clash between Kenny Omega and Chris Jericho. The wrestling world will rock as Cody takes on his brother Dustin Rhodes, The Young Bucks battle the Lucha Bros for the AAA World Tag Team Championship, Hangman Adam Page clashes with PAC, and Britt Baker, Nyla Rose and Kylie Rae compete in a three-way match.
Additionally, before the live pay-per-view event begins at 1:00 a.m. GMT, Sunday, May 26, the hourlong live pre-show special BUY-IN will air for free on ITV4 at midnight. BUY-IN includes the first ever "Casino (Battle) Royale," which will see 21 competitors including Jimmy Havoc, Billy Gunn, MJF, Michael Nakzawa, Jungle Boy, Glacier, Sonny Kiss, and Joey Janela entering the ring in waves of five wrestlers every three minutes followed by one final entrant, lucky number 21, all fighting it out in the ring until there is one winner, whose reward will be a future title shot against the first ever AEW World Champion. BUY-IN will also feature a pair of high-flyers squaring off one-on-one as the UK's own Kip Sabian will face Sammy Guevara.
"We're delighted to announce this partnership with AEW, whose entry into professional wrestling is already making a massive impact on the industry and promises to deliver an electrifying event later this month, and a fantastic experience for our viewers and wrestling fans in the UK," said Niall Sloane, Director of Sport, ITV. "Joining forces with AEW for this event is faithful to ITV's More Than TV strategy to develop direct relationships with viewers through big events available on its platforms."
"We've stated since our launch that we want to make this the greatest time ever to be a professional wrestling fan, and part of this plan is to make our product as accessible as possible to a global audience," said Tony Khan, President/CEO of AEW. "Since our launch in January, we've signed the best talent, sold out our debut show in record time, and we've built relationships and formed bonds with the best media partners like ITV. This collaboration with ITV is so important to AEW, ITV is the best in the UK, they were always my first choice to be our international PPV partner for DOUBLE OR NOTHING, and we're looking forward to a great show."
In addition, a special pre-event show "Before the Bell" will air for free on ITV4 and ITV Box Office in the build up to the DOUBLE OR NOTHING broadcast. Details about how to access DOUBLE OR NOTHING on ITV Box Office can be found at www.itvboxoffice.com.
ITV ITV is an integrated producer broadcaster and the largest commercial television network in the UK. It is the home of popular television from the biggest entertainment events, to original drama, major sport, landmark factual series and independent news. It operates a family of channels including ITV, ITVBe, ITV2, ITV3 and ITV4 and CITV, which are broadcast free-to- air. ITV is also focused on delivering its programming via the ITV Hub, mobile devices, video on demand and third-party platforms. ITV Studios is a global production business, creating and selling programmes and formats from offices in the UK, US, Australia, France, Germany, Italy, the Nordics and the Netherlands. It is the largest and most successful commercial production company in the UK, the largest independent non-scripted indie in the US and ITV Studios Global Entertainment is a leading international distribution business.
All Elite Wrestling AEW is a new professional wrestling promotion headlined by members of The Elite (The Young Bucks, Kenny Omega, Cody and Brandi Rhodes, and Hangman Page) and Chris Jericho. For the first time in many years, AEW is offering an alternative to mainstream wrestling, with a growing roster of world-class male and female wrestlers who are poised to bring new spirit, freshness and energy to the industry. The inaugural event under the AEW banner is DOUBLE OR NOTHING on May 25 at the MGM Grand Garden Arena in Las Vegas, followed by FYTER FEST on June 29 in Daytona Beach, followed by FIGHT FOR THE FALLEN on July 13 in Jacksonville. For more info, check out @AEWrestling (Twitter), @AllEliteWrestling (Instagram), /AllEliteWrestling (FB), AllEliteWrestling (YouTube), and additionally, AllEliteWrestling.com.
Chairshot Wrestling News Shuffle: RAW Chaos, Impact Looking For A New Home, AEW Signing and More! (5/22/19)
News here! News Involving: RAW Chaos, Impact Looking For A New Home, AEW Signing and More!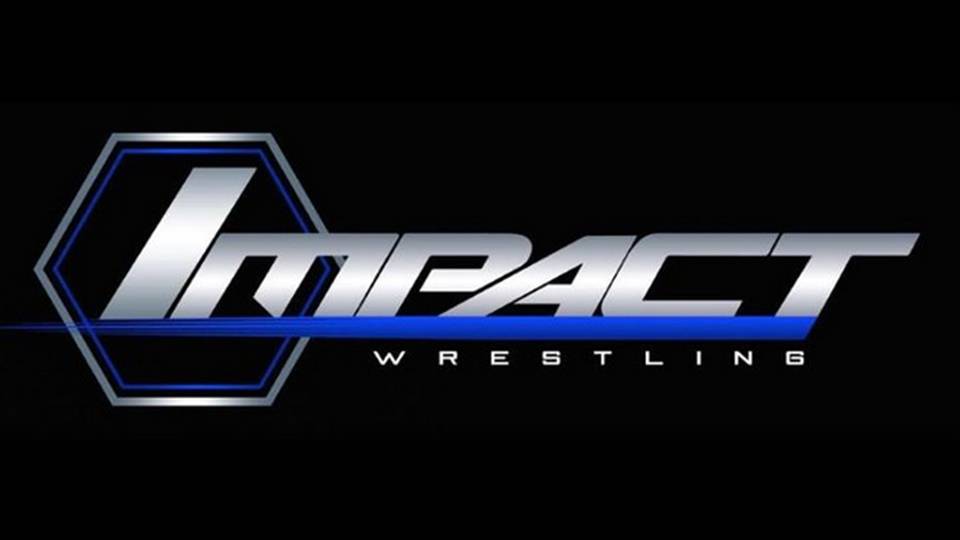 News here! RAW Chaos, Impact Looking For A New Home, AEW Signing and More!


Cause Of Death Of Ashley Massaro
Last week in the shuffle, I discussed the sad news of the passing of former WWE Superstar, Ashley Massaro. At that time, there was not an immediate cause of death. Today, TMZ revealed the cause of death was suicide due to hanging. Massaro was found at her home after failing to show up at her DJ job for a local radio station.
Jason's Take
This is a sad situation. I am not one to preach, but for the 5 of you that read this every day, please share this with a friend. Suicide isn't a way out. You leave behind many people that love and care about you. I understand how hard it is to deal with depression, and sometimes you feel hopeless and have no way out. If you ever feel that way, talk to a pastor, a friend, a relative, a sibling, someone.
Impact Looking For A New Network
Late last year, Impact wrestling began looking for a new network to air weekly TV after frustrations with POP TV. After many rumors and hopes that Impact would end up on a major network, the company debuted on the Pursuit channel back in January of this year. According to PWInsider, the company is already hoping to secure a new TV deal with a new network due to growing frustrations with the Pursuit channel.
Jason's Take
I said this last week in a shuffle entry, and I'll say it again. The company that hurts the most with AEW getting a deal with TNT is not WWE, but Impact. Impact is a damaged brand, and is going to have a hard time finding a major network willing to take a chance on the company.
Chaos Backstage At RAW?
WWE has been attempting many changes recently to help boost weekly television ratings and the 24/7 championship. Many feel that the company is throwing things at the wall to see what will stick. According to Bryan Alvarez, things were very chaotic backstage, and the show was being re-written on the fly.
"I hear this was a disaster in the back. Not a disaster, just very disorganized, it was just a lot of things changed as the show was going on. That's all, you know. Disaster is a funny word because when I watched the show, I never thought … the only thing on the show I thought was a disaster was the 24/7 stuff. The rest of it was just normal stuff. Apparently, backstage it was extremely disorganized and things were being changed as the show was going on. Matches were changed and maybe that's why Baron Corbin got pinned."
Jason's Take
Has WWE turned in to late 90's WCW? WCW was notorious for starting Nitro with unfinished scripts. For the long term future of WWE, grasping at straws to draw ratings will never work. There have been various reports about writers and HHH being frustrated with Vince McMahon and the constant changes to weekly television. Vince McMahon has been long considered one of the greatest minds when it comes to professional wrestling, but perhaps he is losing his edge.
Tye Dillinger at Double Or Nothing
AEW's roster continues to grow on the heals of Double or Nothing this weekend. Former WWE star, Tye Dillinger, will enter the Casio Royale Battle Royal at the upcoming pay-per-view.
And the next entrant to draw his #CasinoBattleRoyale card is……….

subscribe now to watch the Buy In Live https://t.co/jROCViJ2e1 pic.twitter.com/s4J0m7KLa3

— All Elite Wrestling (@AEWrestling) May 21, 2019
Jason's Take
Dillinger gets a chance to reboot his career. A move to AEW is good not only for Dillinger, but AEW as well.
DeMarco's WWE Raw Rating Analysis (5/20/19): Raw #4-6 Behind NBA
Some obvious (and not so obvious) changes to Raw last night–did it work?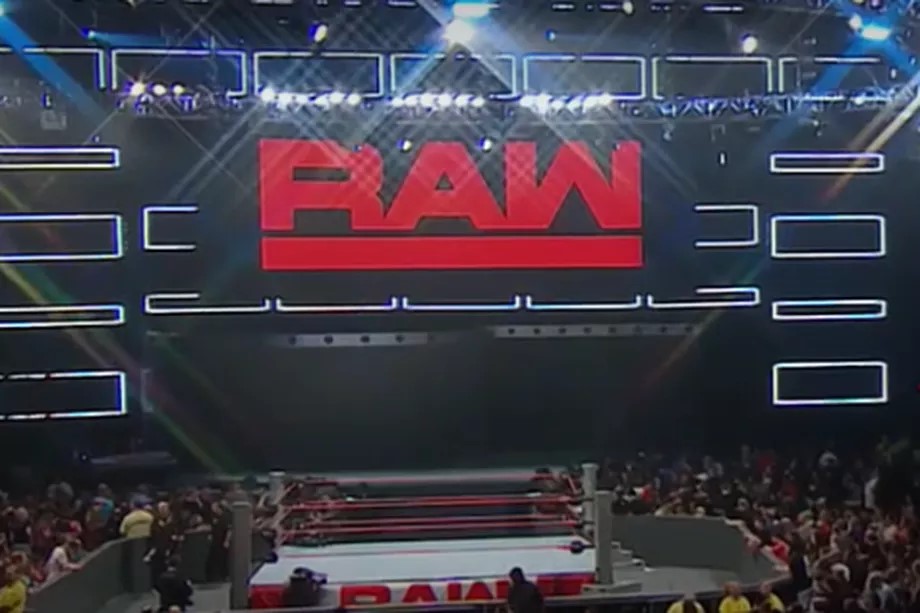 Greg DeMarco chimes in with your WWE Raw Rating Analysis for the May 20 episode, as Raw faced stiff NBA competition.
The WWE Raw Rating is in for the May 20 edition, and it's another tale of WWE dominating everyone not named NBA:
Hour 1: 2.681 million viewers, .93 rating in the important 18-49 demographic (#4 ranked hour)
Hour 2: 2.583 million, .90 in the 18-49 demo (#5 ranked hour)
Hour 3: 2.29 million, .80 in the 18-49 demo (#6 ranked hour)

14.6% drop in viewership from Hour 1 (8 PM) to Hour 3 (10 PM)
For comparison, here is last week:
Hour 1: 2.576 million viewers, .90 rating in the important 18-49 demographic (#1 ranked hour)
Hour 2: 2.391 million, .81 in the 18-49 demo (#2 ranked hour)
Hour 3: 2.080 million, .70 in the 18-49 demo (#3 ranked hour)

19.3% drop in viewership from Hour 1 (8 PM) to Hour 3 (10 PM)
(Available via ShowbuzzDaily)
But what does the WWE Raw Rating really mean, Greg?
Let's take a look at that Top 5: Raw came in at #4, #5, and #6, behind the NBA Western Conference Finals. The game on ESPN came in at #1, followed by their NBA Courtside coverage, followed by the SportsCenter that followed (may have included some of the overtime from the game). The rest of the Top 10 was rounded out by Love & Hip Hop Atlanta 8 (you guys watch this?), Vanderpump Rules, and two more instances of NBA Playoff coverage.
The biggest argument I got into yesterday with some idiots on Twitter was about the NBA vs WWE. NBA Playoff Basketball, much like Game Of Thrones on Sunday, doesn't present programming 52 weeks per year. That's a threat, which from a business analysis perspective means it's a external factor negatively impacting your success that you cannot control.
But since everyone loves to focus on viewership, Raw's went up. So did their share (the .93 for hour 1 is an example of this), which is more important than viewership as it represents a percentage of the households utilizing television. Hour 2 from this week beat Hour 1 from last week in the ratings, and Hour 3 from this week was within 100k viewers from Hour 2 from last week. And remember, Raw occupied the Top 3 last week.
WWE definitely employed a strategy with Hour 3 this week, as all three major elements of that hour (Mick Foley introducing the WWE 24/7 Championship, The Miz vs. Drew McIntyre with Roman Reigns involvement, and Seth Rollins & Kofi Kingston vs. Baron Corbin & Bobby Lashley), were built and promoted throughout the show. This strategy was also used with much success during the Attitude and Ruthless Aggression Eras. It showed some immediate benefits, as Hour 3 saw 14.6% drop in viewership this week against a 19.3% drop last week. WWE also changed the presentation for Hour 3, with Mick Foley's promise of a dirtier product being accompanied by a different arena lighting package and a darker theme to the standard Raw graphics package. The show as a whole followed Money In The Bank's theme of a more physical product rooted in more reality. Everyone online is leaning towards the obvious changes (lighting and graphics), but if you look closer you'll see that the show actually built to all three major elements of Hour 3–and THAT is the real change.
But if color changes are your game, here's an example:
We'll have 24-hour YouTube numbers on Wednesday, and we'll see how it compares.
---
Elisa looks great in her Chairshot gear.
You can, too!
Be like Elisa and get yours at:
https://www.prowrestlingtees.com/related/thechairshot.html