DeMarco's WWE Raw YouTube Performance Report (5/6/19)
Did Roman Reigns and the Wild Card Rule spark interest in streaming for Raw?
A look at the WWE Raw YouTube performance for the May 6th broadcast!
As we all know, social media and other outlets have become a huge means of drawing in interaction and viewers for WWE. Most people will point to television ratings like they did during the Monday Night Wars in the late 1990's, however that can be skewed with so many various means of watching today that do not include cable television. As such, YouTube has joined social media as a metric as important to WWE as television ratings (if not more).
As you've become accustomed to, here is this week's WWE RAW YouTube Performance Report, compiled Wednesday night (approximately 36 hours after Raw went off the air), for the 5/6/19 edition of WWE Raw:
Roman Reigns sparks the Wild Card Rule with Vince McMahon – 1.5 million views
Samoa Joe meets Rey Mysterio's son Dominick – 1.3 million views
Kofi Kingston vs. Daniel Bryan – 1.041 million views
Braun Strowman throws Sami Zayn in the trash – 904k views
Becky Lynch brawls with Lacey Evans – 888k views
Shane McMahon & Elias attack Roman Reigns in match with Drew McIntyre – 661k views
Shane McMahon and The Miz brawl backstage – 646k views
Mercy The Buzzard consumes Rambling Rabbit on Firefly Fun House – 465k views
Lars Sullivan gets Mr. McMahon to change the Wild Card Rule – 446k views
Lars Sullivan attacks No Way Jose – 439k views
Mr. McMahon forces AJ Styles & Seth Rollins to team up – 425k views
Seth Rollins & AJ Styles vs. Baron Corbin & Bobby Lashley – 353k views
The Usos prank on The Revival – 288k views
Ricochet vs. Robert Roode – 265k views
Seth Rollins (really bad) backstage promo – 159k views
The Viking Raiders vs. Curt Hawkins & Zack Ryder – 143k views
Lucha House Party squash match – 101k views
Ratings analysis appears after the ad – buy a shirt!
---
Elisa looks great in her Chairshot gear.
You can, too!
Be like Elisa and get yours at:
https://www.prowrestlingtees.com/related/thechairshot.html
---
Greg DeMarco's WWE Raw YouTube Ratings Analysis
So bringing in Roman Reigns worked this week, as he accounted for over 2 million YouTube views across two videos, including 1.5 million for his show opening interaction with Vince McMahon. That's a big impact on these numbers, as Raw far outperformed last week's numbers….
5/6 edition of Raw: 10.024 million total views across 17 videos
4/29 edition of Raw: 8.430 million total views across 16 videos

19% increase for this week over last week

5/6 Top 5: 5.633 million views
4/29 Top 5: 4.737 million views

19% increase over last week

5/6 average: 589k views
4/29 average: 526k views

12% increase over last week
Increases across the board this week, at the overall viewership went up by about 1.6 million (with one more video), The Top 5 had about a million more viewers, and the per video average was up about 63k views. That's a lot and there are some light rumors that WWE waited longer to make these videos available in hopes of keeping people tuned to the TV broadcast. I can't speak to that as I first hit the videos to do my Three Stars article, but if it it's true then this performance is that much better.
Three videos crossed the million mark, which is great for a post-WrestleMania show. The major focus of the show wasn't the Money In The Bank PPV that airs in less than two weeks, but the Wild Card Rule definitely sparked some interest on YouTube.
Two big shockers to me:
Samoa Joe coming in at #2 for his backstage interaction with Rey Mysterio's son Dominick
Lars Sullivan getting nearly 900k views for his two videos
Great news for both Joe and Lars, as they are moving the needle. Tag team wrestling sadly isn't, but let's hope that changes thanks to Daniel Bryan and Erick Rowan (we might as well have them Wild Card themselves to Raw and win those titles, too). Becky Lynch's appearance had a strong showing with 888k views. Given her overexposure, this was a good way to use "The Man" this week.
My favorite video…an Attitude Era style brawl for The Miz and Shane McMahon!
What did the YouTube results for this week tell you?
Chairshot Wrestling News Shuffle: RAW Chaos, Impact Looking For A New Home, AEW Signing and More! (5/22/19)
News here! News Involving: RAW Chaos, Impact Looking For A New Home, AEW Signing and More!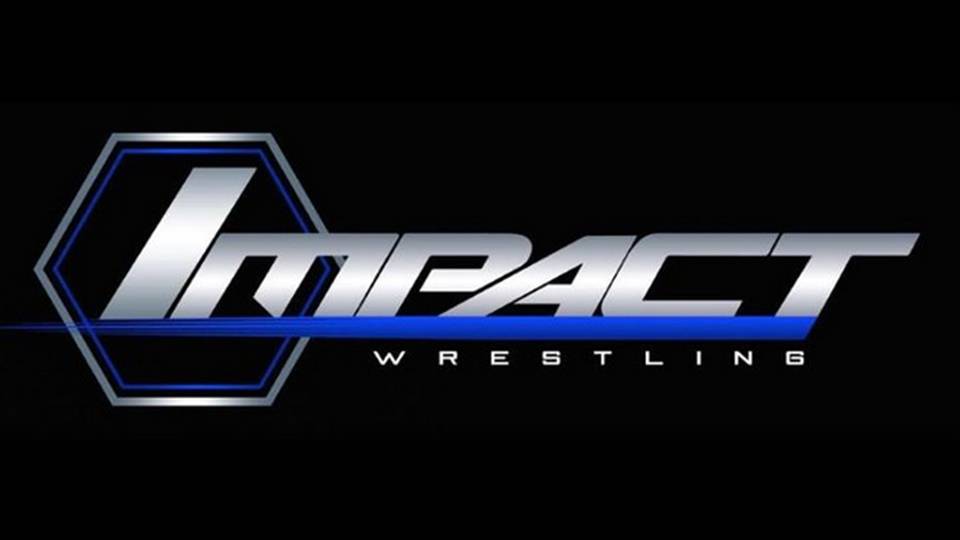 News here! RAW Chaos, Impact Looking For A New Home, AEW Signing and More!


Cause Of Death Of Ashley Massaro
Last week in the shuffle, I discussed the sad news of the passing of former WWE Superstar, Ashley Massaro. At that time, there was not an immediate cause of death. Today, TMZ revealed the cause of death was suicide due to hanging. Massaro was found at her home after failing to show up at her DJ job for a local radio station.
Jason's Take
This is a sad situation. I am not one to preach, but for the 5 of you that read this every day, please share this with a friend. Suicide isn't a way out. You leave behind many people that love and care about you. I understand how hard it is to deal with depression, and sometimes you feel hopeless and have no way out. If you ever feel that way, talk to a pastor, a friend, a relative, a sibling, someone.
Impact Looking For A New Network
Late last year, Impact wrestling began looking for a new network to air weekly TV after frustrations with POP TV. After many rumors and hopes that Impact would end up on a major network, the company debuted on the Pursuit channel back in January of this year. According to PWInsider, the company is already hoping to secure a new TV deal with a new network due to growing frustrations with the Pursuit channel.
Jason's Take
I said this last week in a shuffle entry, and I'll say it again. The company that hurts the most with AEW getting a deal with TNT is not WWE, but Impact. Impact is a damaged brand, and is going to have a hard time finding a major network willing to take a chance on the company.
Chaos Backstage At RAW?
WWE has been attempting many changes recently to help boost weekly television ratings and the 24/7 championship. Many feel that the company is throwing things at the wall to see what will stick. According to Bryan Alvarez, things were very chaotic backstage, and the show was being re-written on the fly.
"I hear this was a disaster in the back. Not a disaster, just very disorganized, it was just a lot of things changed as the show was going on. That's all, you know. Disaster is a funny word because when I watched the show, I never thought … the only thing on the show I thought was a disaster was the 24/7 stuff. The rest of it was just normal stuff. Apparently, backstage it was extremely disorganized and things were being changed as the show was going on. Matches were changed and maybe that's why Baron Corbin got pinned."
Jason's Take
Has WWE turned in to late 90's WCW? WCW was notorious for starting Nitro with unfinished scripts. For the long term future of WWE, grasping at straws to draw ratings will never work. There have been various reports about writers and HHH being frustrated with Vince McMahon and the constant changes to weekly television. Vince McMahon has been long considered one of the greatest minds when it comes to professional wrestling, but perhaps he is losing his edge.
Tye Dillinger at Double Or Nothing
AEW's roster continues to grow on the heals of Double or Nothing this weekend. Former WWE star, Tye Dillinger, will enter the Casio Royale Battle Royal at the upcoming pay-per-view.
And the next entrant to draw his #CasinoBattleRoyale card is……….

subscribe now to watch the Buy In Live https://t.co/jROCViJ2e1 pic.twitter.com/s4J0m7KLa3

— All Elite Wrestling (@AEWrestling) May 21, 2019
Jason's Take
Dillinger gets a chance to reboot his career. A move to AEW is good not only for Dillinger, but AEW as well.
DeMarco's WWE Raw Rating Analysis (5/20/19): Raw #4-6 Behind NBA
Some obvious (and not so obvious) changes to Raw last night–did it work?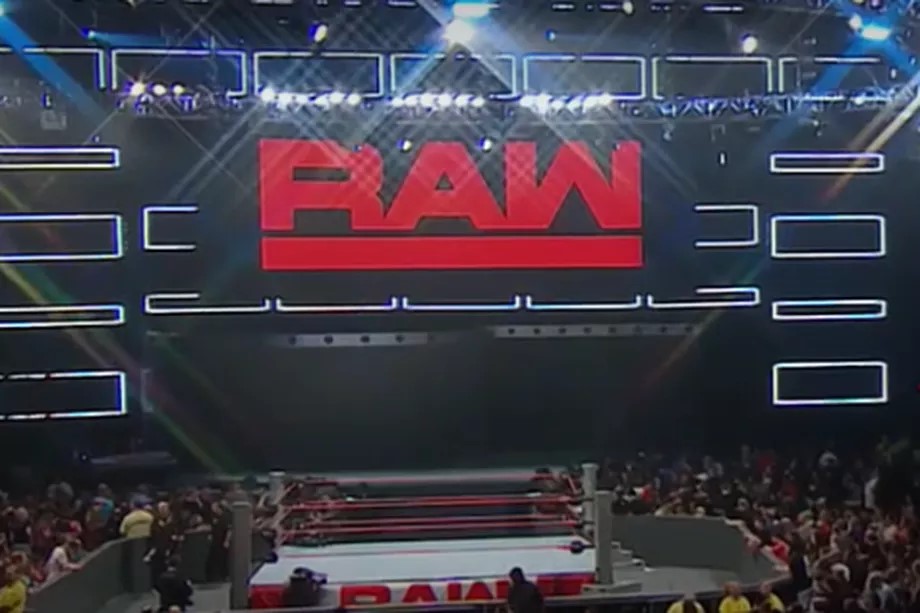 Greg DeMarco chimes in with your WWE Raw Rating Analysis for the May 20 episode, as Raw faced stiff NBA competition.
The WWE Raw Rating is in for the May 20 edition, and it's another tale of WWE dominating everyone not named NBA:
Hour 1: 2.681 million viewers, .93 rating in the important 18-49 demographic (#4 ranked hour)
Hour 2: 2.583 million, .90 in the 18-49 demo (#5 ranked hour)
Hour 3: 2.29 million, .80 in the 18-49 demo (#6 ranked hour)

14.6% drop in viewership from Hour 1 (8 PM) to Hour 3 (10 PM)
For comparison, here is last week:
Hour 1: 2.576 million viewers, .90 rating in the important 18-49 demographic (#1 ranked hour)
Hour 2: 2.391 million, .81 in the 18-49 demo (#2 ranked hour)
Hour 3: 2.080 million, .70 in the 18-49 demo (#3 ranked hour)

19.3% drop in viewership from Hour 1 (8 PM) to Hour 3 (10 PM)
(Available via ShowbuzzDaily)
But what does the WWE Raw Rating really mean, Greg?
Let's take a look at that Top 5: Raw came in at #4, #5, and #6, behind the NBA Western Conference Finals. The game on ESPN came in at #1, followed by their NBA Courtside coverage, followed by the SportsCenter that followed (may have included some of the overtime from the game). The rest of the Top 10 was rounded out by Love & Hip Hop Atlanta 8 (you guys watch this?), Vanderpump Rules, and two more instances of NBA Playoff coverage.
The biggest argument I got into yesterday with some idiots on Twitter was about the NBA vs WWE. NBA Playoff Basketball, much like Game Of Thrones on Sunday, doesn't present programming 52 weeks per year. That's a threat, which from a business analysis perspective means it's a external factor negatively impacting your success that you cannot control.
But since everyone loves to focus on viewership, Raw's went up. So did their share (the .93 for hour 1 is an example of this), which is more important than viewership as it represents a percentage of the households utilizing television. Hour 2 from this week beat Hour 1 from last week in the ratings, and Hour 3 from this week was within 100k viewers from Hour 2 from last week. And remember, Raw occupied the Top 3 last week.
WWE definitely employed a strategy with Hour 3 this week, as all three major elements of that hour (Mick Foley introducing the WWE 24/7 Championship, The Miz vs. Drew McIntyre with Roman Reigns involvement, and Seth Rollins & Kofi Kingston vs. Baron Corbin & Bobby Lashley), were built and promoted throughout the show. This strategy was also used with much success during the Attitude and Ruthless Aggression Eras. It showed some immediate benefits, as Hour 3 saw 14.6% drop in viewership this week against a 19.3% drop last week. WWE also changed the presentation for Hour 3, with Mick Foley's promise of a dirtier product being accompanied by a different arena lighting package and a darker theme to the standard Raw graphics package. The show as a whole followed Money In The Bank's theme of a more physical product rooted in more reality. Everyone online is leaning towards the obvious changes (lighting and graphics), but if you look closer you'll see that the show actually built to all three major elements of Hour 3–and THAT is the real change.
But if color changes are your game, here's an example:
We'll have 24-hour YouTube numbers on Wednesday, and we'll see how it compares.
---
Elisa looks great in her Chairshot gear.
You can, too!
Be like Elisa and get yours at:
https://www.prowrestlingtees.com/related/thechairshot.html