DeMarco's WWE Raw Rating Analysis (5/20/19): Raw #4-6 Behind NBA
Some obvious (and not so obvious) changes to Raw last night–did it work?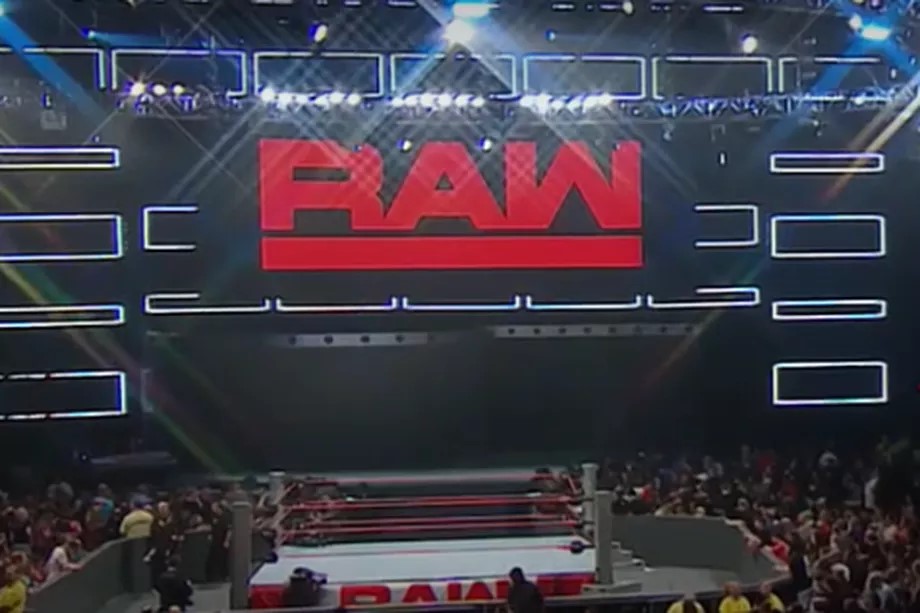 Greg DeMarco chimes in with your WWE Raw Rating Analysis for the May 20 episode, as Raw faced stiff NBA competition.
The WWE Raw Rating is in for the May 20 edition, and it's another tale of WWE dominating everyone not named NBA:
Hour 1: 2.681 million viewers, .93 rating in the important 18-49 demographic (#4 ranked hour)
Hour 2: 2.583 million, .90 in the 18-49 demo (#5 ranked hour)
Hour 3: 2.29 million, .80 in the 18-49 demo (#6 ranked hour)

14.6% drop in viewership from Hour 1 (8 PM) to Hour 3 (10 PM)
For comparison, here is last week:
Hour 1: 2.576 million viewers, .90 rating in the important 18-49 demographic (#1 ranked hour)
Hour 2: 2.391 million, .81 in the 18-49 demo (#2 ranked hour)
Hour 3: 2.080 million, .70 in the 18-49 demo (#3 ranked hour)

19.3% drop in viewership from Hour 1 (8 PM) to Hour 3 (10 PM)
(Available via ShowbuzzDaily)
But what does the WWE Raw Rating really mean, Greg?
Let's take a look at that Top 5: Raw came in at #4, #5, and #6, behind the NBA Western Conference Finals. The game on ESPN came in at #1, followed by their NBA Courtside coverage, followed by the SportsCenter that followed (may have included some of the overtime from the game). The rest of the Top 10 was rounded out by Love & Hip Hop Atlanta 8 (you guys watch this?), Vanderpump Rules, and two more instances of NBA Playoff coverage.
The biggest argument I got into yesterday with some idiots on Twitter was about the NBA vs WWE. NBA Playoff Basketball, much like Game Of Thrones on Sunday, doesn't present programming 52 weeks per year. That's a threat, which from a business analysis perspective means it's a external factor negatively impacting your success that you cannot control.
But since everyone loves to focus on viewership, Raw's went up. So did their share (the .93 for hour 1 is an example of this), which is more important than viewership as it represents a percentage of the households utilizing television. Hour 2 from this week beat Hour 1 from last week in the ratings, and Hour 3 from this week was within 100k viewers from Hour 2 from last week. And remember, Raw occupied the Top 3 last week.
WWE definitely employed a strategy with Hour 3 this week, as all three major elements of that hour (Mick Foley introducing the WWE 24/7 Championship, The Miz vs. Drew McIntyre with Roman Reigns involvement, and Seth Rollins & Kofi Kingston vs. Baron Corbin & Bobby Lashley), were built and promoted throughout the show. This strategy was also used with much success during the Attitude and Ruthless Aggression Eras. It showed some immediate benefits, as Hour 3 saw 14.6% drop in viewership this week against a 19.3% drop last week. WWE also changed the presentation for Hour 3, with Mick Foley's promise of a dirtier product being accompanied by a different arena lighting package and a darker theme to the standard Raw graphics package. The show as a whole followed Money In The Bank's theme of a more physical product rooted in more reality. Everyone online is leaning towards the obvious changes (lighting and graphics), but if you look closer you'll see that the show actually built to all three major elements of Hour 3–and THAT is the real change.
But if color changes are your game, here's an example:
We'll have 24-hour YouTube numbers on Wednesday, and we'll see how it compares.
---
Elisa looks great in her Chairshot gear.
You can, too!
Be like Elisa and get yours at:
https://www.prowrestlingtees.com/related/thechairshot.html