DeMarco's WWE Raw Rating Analysis (5/27/19): Raw Owns 3 Of The Top 4 Spots
Interesting look at this week's holiday rating for WWE Monday Night Raw.
Greg DeMarco chimes in with your WWE Raw Rating Analysis for the May 27th episode, as Raw went live on Memorial Day.
The WWE Raw Rating is in for the May 27 edition, and it's another tale of WWE dominating everyone not named NBA:
Hour 1: 2.265 million viewers, .76 rating in the important 18-49 demographic (#1 ranked hour)
Hour 2: 2.254 million, .73 in the 18-49 demo (#2 ranked hour)
Hour 3: 2.051 million, .69 in the 18-49 demo (#4 ranked hour)

9% drop in viewership from Hour 1 (8 PM) to Hour 3 (10 PM)
For comparison, here is last week:
Hour 1: 2.681 million viewers, .93 rating in the important 18-49 demographic (#4 ranked hour)
Hour 2: 2.583 million, .90 in the 18-49 demo (#5 ranked hour)
Hour 3: 2.29 million, .80 in the 18-49 demo (#6 ranked hour)

14.6% drop in viewership from Hour 1 (8 PM) to Hour 3 (10 PM)
(Available via ShowbuzzDaily)
But what does the WWE Raw Rating really mean, Greg?
For a holiday Raw, a 13% viewership drop isn't worrisome. A drop is typical of a holiday, and the viewers Raw got was enough to come in #1, #2, and #4 for the night. #3 was…WAIT FOR IT…Love & Hip Hop Atlanta 8. #5 was Diesel Brothers on Discovery Channel. Just for transparency, The Stanley Cup Finals kicked off on NBC, and had the most viewership of any non-news programming, and commanded an overwhelming majority of the demographic rating.
I haven't been covering ratings long enough to know about the holiday drop, and what's "normal." But I know Raw stayed above 2 million for each hour, and had a lower Hour 1 to Hour 3 drop (9%) for this week than last week. I also know that last week, Raw saw a 5.7% drop from Hour 1 to Hour 2, and this week Raw only saw a 0.5% drop. So maybe there is value in keeping Hour 1 "light?" Hour 1 and 2 also both featured a Brock Lesnar appearance. Maybe they should save Brock for Hour 3 next time?
Because of the delay in ratings, the YouTube numbers for Raw are already out!
---
Elisa looks great in her Chairshot gear.
You can, too!
Be like Elisa and get yours at:
https://www.prowrestlingtees.com/related/thechairshot.html
Chairshot Wrestling News Shuffle: Lars Injured, ICW Champ Passes, UK WrestleMania and More! (6/21/19)
News Involving Lars Injury, ICW Champ Passing, UK WrestleMania and More!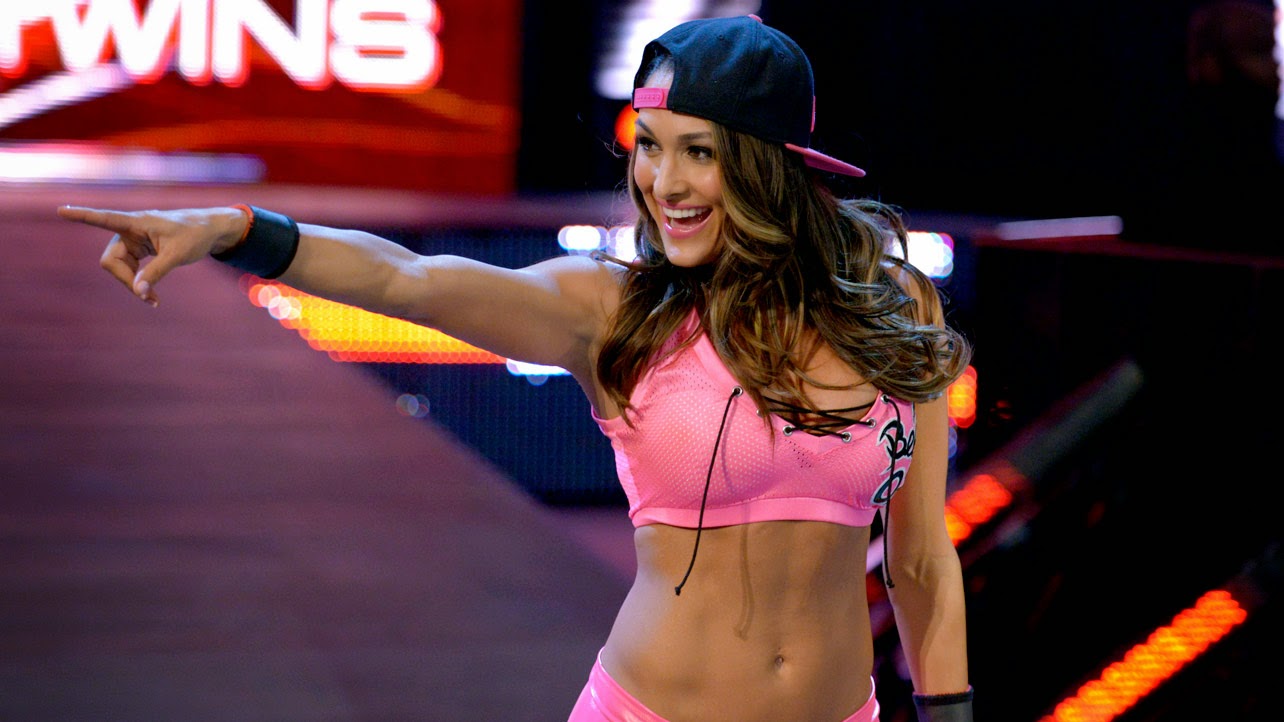 News here! Lars Injured, ICW Champ Passes, UK WrestleMania and More!


Lars Sullivan Injured
Last week, it had been widely reported that Lars Sullivan had suffered a knee injury. Dave Meltzer has reported that the injury is serious, and could keep Sullivan out 6 to 9 months.
Jason's Tale
Many say that this is karma. I won't say if I agree or not. Sullivan appeared to be in line for a big push, but, even with the injury, that could still be the case. The return timeline would put Sullivan on track for a return during WrestleMania season.
ICW Champion Passes Away
According to the official Twitter account of UK bases promotion ICW, ICW Champion, Adrian 'Lionheart' McCallum, has passed away at 36. No cause of death was revealed.
We are heartbroken to learn of the tragic death of ICW World Heavyweight Champion, Adrian 'Lionheart' McCallum. Adrian was a mainstay of ICW and British professional wrestling. Most importantly, he was our friend. His passing leaves a huge hole in the lives of those who knew him. pic.twitter.com/qmjnZTb5Lb

— ICW (@InsaneChampWres) June 19, 2019
Jason's Take
Another sad and early death in wrestling. Many of you may remember Lionheart as back in 2014 during a match with AJ Styles, his neck was broken in two places, and was thought to never walk, let alone wrestle, again,
Nikki Bella's In Ring Career Is Over
Wednesday evening, the Bella Twins made an appearance on the Tonight Show with Jimmy Fallon. Nikki Bella revealed that he in ring career is over due to a cyst on her brain.
"I really wanted to go back and fight for the tag titles. I've always had my neck issues and after neck surgery, it hasn't been ok. I feel like I needed to get that check up before we went back for the tag titles. I herniated the disc above where I had surgery. I had all this inflammation around the metal and I have a cyst on my brain."
Jason's Take
Regardless of what you think of them and their in ring ability, their contribution to the WWE Divas division and the the exposure they brought to it cannot be understated. Sending well wishes Nikki's way
WrestleMania Coming To A City Near You?
In an interesting note, WWE recently sent out a survey to fans to look at interest in a list of cities that could potentially host WrestleMania in the future. The list of cities include:
— Washington,DC
— Boston, MA
— Toronto, ON
— Mexico City, MX
— Phoenix-Glendale, AZ
— Houston, TX
— Los Angeles, CA
— New Orleans, LA
— Tampa, FL
— Seattle, WA
— San Diego, CA
— San Francisco-Santa Clara-San Jose, CA
— London, UK
— Indianapolis, IN
— Las Vegas, NV
— Miami, FL
— Chicago, IL
— Philadelphia, PA
— Atlanta, GA
— Orlando, FL
— Dallas-Fort Worth -Arlington, TX
— Jacksonville, FL
— San Antonio, TX
Jason's Take
It has long been rumored that the company has had interest in an international WrestleMania, so it isn't a surprise to see London on this list. I would expect that we will see a WrestleMania occur their soon.
Chairshot Wrestling News Shuffle: Brooke Injured, Tag Teams In AEW, EC3 Unhappy and More! (6/19/2019)
News Involving: Brooke Injury, Tag Teams In AEW, EC3 Unhappy and More!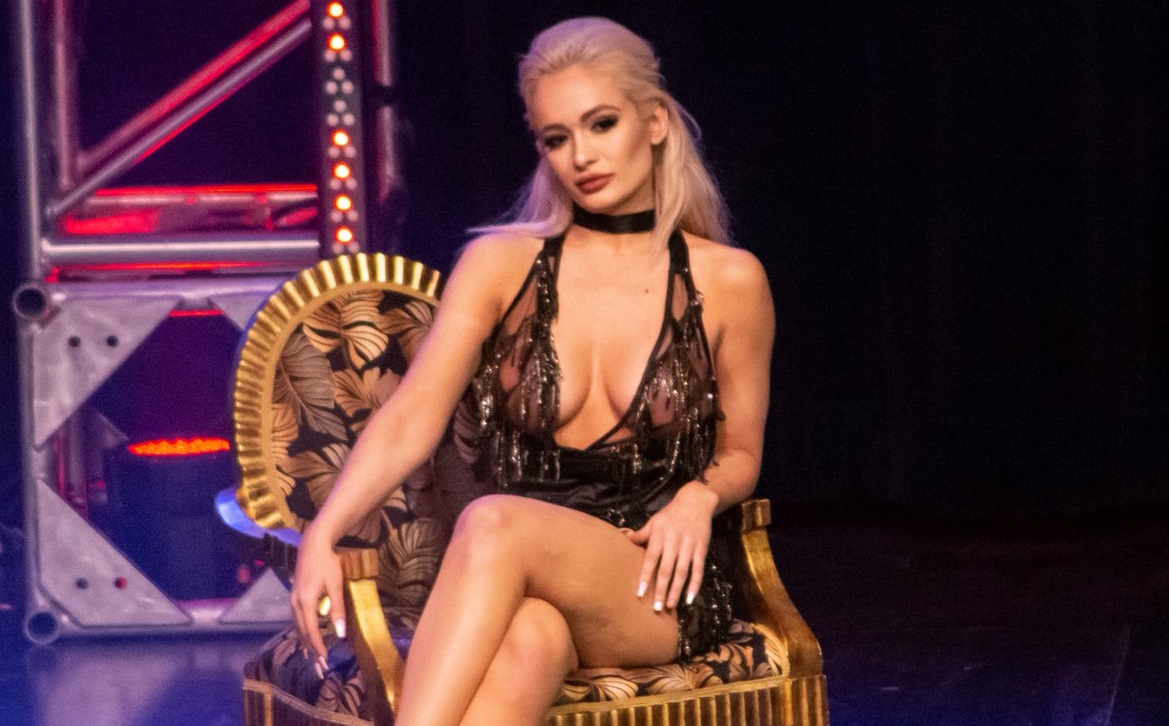 News here! Brooke Injured, Tag Teams In AEW, EC3 Unhappy and More!


Scarlett Bordeaux Released
One of the bright spots on Impact has been Scarlett Bordeaux. However, she is no longer a part of Impact as the company announced today that she has been released. Reportedly, Scarlett had asked for her release a month ago due to unhappiness regarding her pay.
IMPACT Wrestling confirms that it has released Scarlett Bordeaux from her commitments to IMPACT. We wish her every success in her future endeavours.

— IMPACT (@IMPACTWRESTLING) June 18, 2019
Jason's Take
I think Impact really dropped the ball with her by not having her be a part of the knockouts division. While I get the fact she is attractive, she also is a very talented wrestler. In the ever present battle for talent between WWE and AEW, I am sure Scarlett will come out a winner.
Tag Team Division In AEW?
One of the many complaints fans and media have had with the weekly WWE product is the lack of focus in the tag team division. On Tuesday, Tony Kahn appeared on the Steven Austin Show podcast and had the following to say about the tag team division in AEW:
"We're super focused on it. One of the things we're going to be focused on and something we're going to do is establish a great tag team division. When we launch our weekly television show in the fall, we're going to be doing a tag team tournament that's going to have some of the greatest tag team matches ever on TV. We're going to be starting that, it's going to be one of the main focuses of our TV. There's going to be team's competing to get a first-round bye in that tournament, which is a big deal. And we've got some of the best tag teams in all of wrestling competing for our tag team championship coming up in the fall."
Jason's Take
If AEW is trying to do the opposite of what the competition is doing, than focusing on the tag team division is the way to go. Having it a part of weekly television will also be good for ratings, as many fans miss the days of a solid tag team division.
EC3 Unhappy In WWE?
Fans felt that EC3 was destined for big things in WWE, especially after picking up a victory against Dean Ambrose earlier this year. However, since then, the company really hasn't seemed to have much creatively for EC3. It appears that after Monday's segment with Baron Corbin and the New Day, EC3 has become frustrated.
Every time I make you laugh, I suffer more inside. https://t.co/CzHbw53oYj

— ecIII (@therealec3) June 18, 2019
Jason's Take
To me this feels like another instance of WWE not knowing how to properly push an NXT star after they call them up to the main roster. He can talk, he has the look, and he can wrestle, so I really don't understand where the disconnect is here with WWE.
Dana Brooke Injured?
In news that has been making its way across various outlets, Dana Brooke appeared to be injured during a Main Event taping before RAW when taking on Sarah Logan. Brooke was busted open during the match, and the match was promptly stopped by the referee.  Video is below, but be aware, it is a bit gruesome.
— alex (@zaternn) June 17, 2019
Jason's Take
Brooke is another talent that I feel the company really hasn't done anything with since they brought her up from NXT. Many have commented that she has been working hard, putting in the extra time to become a better in ring performer. Here is hoping for a speedy recovery.