DeMarco's WWE Raw YouTube Viewer Report (5/20/19)
Did R-Truth and Robert Roode really have the most viewed Raw YouTube video???
Greg DeMarco's look at the WWE Raw YouTube viewership for the May 20th broadcast!
As we all know, social media and other outlets have become a huge means of drawing in interaction and viewers for WWE. Most people will point to television ratings like they did during the Monday Night Wars in the late 1990's, however that can be skewed with so many various means of watching today that do not include cable television. As such, YouTube has joined social media as a metric as important to WWE as television ratings (if not more). The weekly WWE Raw YouTube Performance Report is a look into that success metric.
As you've become accustomed to, here is this week's WWE RAW YouTube Performance Report, compiled mid-day Wednesday (approximately 36 hours after Raw went off the air), for the 5/20/19 edition of WWE Raw:
R-Truth wins the WWE 24/7 Championship from Robert Roode – 1.764 million views
Brock Lesnar Money In The Bank briefcase celebration – 1.674 million views
Mick Foley introduces the WWE 24/7 Championship – 1.568 million views
Seth Rollins & Kofi Kingston vs. Baron Corbin & Bobby Lashley – 763k views
Lucha House Party attack Lars Sullivan – 700k views
Becky Lynch, Nikki Cross, & Alexa Bliss vs. The IIconics & Lacey Evans – 678k views
The Miz vs. Drew McIntyre – 467k views
Firefly Fun House promo video – 454k views
Braun Strowman vs. Sami Zayn – 398k views
The IIconics & Lacey Evans interrupt A Moment Of Bliss – 383k views
Shane McMahon promo on Roman Reigns – 365k views
WWE 24/7 Champion Robert Roode hides backstage – 364k views
AJ Styles slaps Baron Corbin backstage – 231k views
The Usos vs. The Revival – 202k views
Triple H informs Seth Rollins & Kofi Kingston that they're teaming up – 184k views
Ricochet vs. Cesaro – 161k views
Nikki Cross gets herself a cohosting gig with Alexa Bliss – 142k views
Samoa Joe backstage promo – 102k views
Ratings analysis appears after the ad – buy a shirt!
---
Elisa looks great in her Chairshot gear.
You can, too!
Be like Elisa and get yours at:
https://www.prowrestlingtees.com/related/thechairshot.html
---
Greg DeMarco's WWE Raw YouTube Ratings Analysis
Let's take a look at the numerical analysis!
5/20 edition of Raw: 10.600 million total views across 18 videos
5/13 edition of Raw: 8.648 million total views across 17 videos

+1.952 million views, 22% increase for this week over last week

5/20 Top 5: 6.469 million views
5/13 Top 5: 6.197 million views

+272k views, 4% increase over last week

5/20 average: 588k views
5/13 average: 508k views

+80k views per video, 15% decrease over last week
Let's start at the top: three videos above a million views, with the top spot going to R-TRUTH AND ROBERT ROODE! Man, that's a win for R-Truth and the new WWE 24/7 Championship. The Top 5 videos for Raw approached 6.5 million views total, a 4% increase over last week. The make up of the Top 5 was very different this week, with the aforementioned Truth and Roode, plus Brock Lesnar, Mick Foley, Seth Rollins, Kofi Kingston, and The Lucha House Party?!?!
Last week we saw a tremendous drop after the Top 5, and this week the lower tiered videos more than doubled those from last week. Nothing dipped below 100k views, where 3 did last week (we also had one more video this week, for 18 total). This weeks #6 video (just outside the Top 5) was over 100k higher than last week's. That's telling, as last week's interest was more at the top of the card.
Raw's TV rating went up this week. But it still dipped down in the Top 5. That didn't seem to impact the distribution of the YouTube views this time around.
Two big shockers to me:
The obvious…R-Truth and Robert Roode come in at #1!
Cesaro follows up his Top 5 performance from last week with a 161k video this week, against Ricochet.
My favorite video…The Usos and The Revival crushing it!
What did the YouTube results for this week tell you?
Chairshot Wrestling News Shuffle: Bray Wyatt On Raw, All Out Sold Out, WWE Talent News And More! (6/17/19)
News Involving Bray Wyatt On Raw, All Out Sold Out, WWE Talent News And More!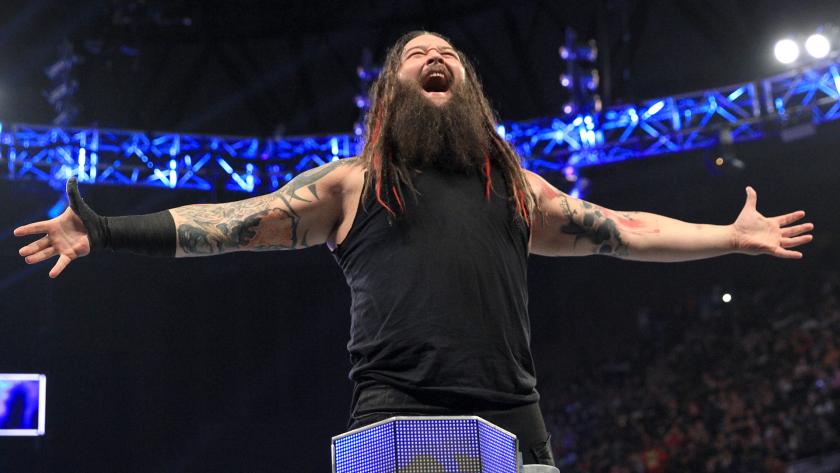 News Here! Bray Wyatt On Raw, All Out Sold Out, WWE Talent News And More!


Mike And Maria Re-sign With WWE
Last month in the shuffle, I discussed the news that Mike and Maria Kanellis had expiring contracts with WWE. Many of you discussed their potential jump to AEW on the Chairshot Facebook page. In what many are considering to be a bit of a shock, the couple has reach a long term agreement to re-sign with WWE, according to Pro Wrestling Sheet. No contract terms were disclosed.
Jason's Take
I am a bit shocked that they re-signed with WWE, and figured a move back to ROH or a jump to AEW seemed logical. While many, including myself, feel that WWE hasn't done much with the couple, Mike Kanellis did have a substance abuse battle last year in which the company stood by him during his difficult time. Perhaps due to the loyalty the company showed then, and mostly likely a decent wage, were the reasons the couple chose to re-sign. What if Maria re-signed and Mike didn't?
All Out Sold Out
In what must be considered great news for AEW, the All Out show sold out in less than 15 minuets. According to various outlets, ticket sites for the event have over 70,00 people in online waiting rooms waiting to purchase tickets. The Sears Center in Chicago will hold roughly 12,000 people for this event.
15 minutes #ThankYou#AEWAllOut is #SoldOut pic.twitter.com/XPsr5la3Di

— All Elite Wrestling (@AEWrestling) June 14, 2019
Jason's Take
It is great that the company has been so successful in ticket sales when WWE is hurting to sell tickets to Stomping Grounds. However, can the company sell out venues week after week for live television ? Not taking any credit away from the company, but many are comparing AEW ticket sales to WWE ticket sales. It is a little tough to be doing that when the company has yet to air a weekly product.
Bray Wyatt On RAW?
One of the most entertaining segments on RAW lately has been the Firefly Funhouse and Bray Wyatt. According to PWInsider,  Wyatt is scheduled to appear on RAW during tonight's episode.
Jason's Take
Many agree that Wyatt has been the most entertaining segment of RAW. How they re-debut Wyatt will be key. My hope is is that the company finally does something with Wyatt, as Wyatt is money.
Latest On WWE Talent Exodus
Since the formation of AEW last October, it's been almost weekly that we hear about someone leaving WWE to jump to AEW. According to Dave Meltzer, many inside WWE are turning down big money deals to potentially jump to AEW.
"They were just in town and everybody wants out. I won't say everybody because that's not fair. Roman Reigns doesn't want out. But the amount of people who have contacted AEW would blow your mind," Meltzer said. "There are people that are counting down the days. There are guys who have told me, including guys in AEW now, that they cannot believe that they turned the offer down [from WWE] but they did. I know people in WWE right now who are not interested in signing again and they can't believe they are turning down the money."
Jason's Take
Let's be honest, we are going to hear news of someone wanting to leave WWE daily. AEW isn't going to, nor are they going to be interested to, sign every ex-WWE star. Many people that I had felt would have left WWE (Daniel Bryan, AJ Styles, Mike and Maria Kanellis) have re-signed with the company. You could make the argument for many of WWE's stars jumping to AEW in order to add some life to their careers. Wrestling is one of the most unpredictable forms of entertainment as far as determining what talent will head where.
Chairshot Wrestling News Shuffle: CM Punk/AEW, Moxley vs Omega, WWE/FOX and More! (6/14/19)
News Involving CM Punk/AEW, Moxley vs Omega, WWE/FOX and More! (6/14/19)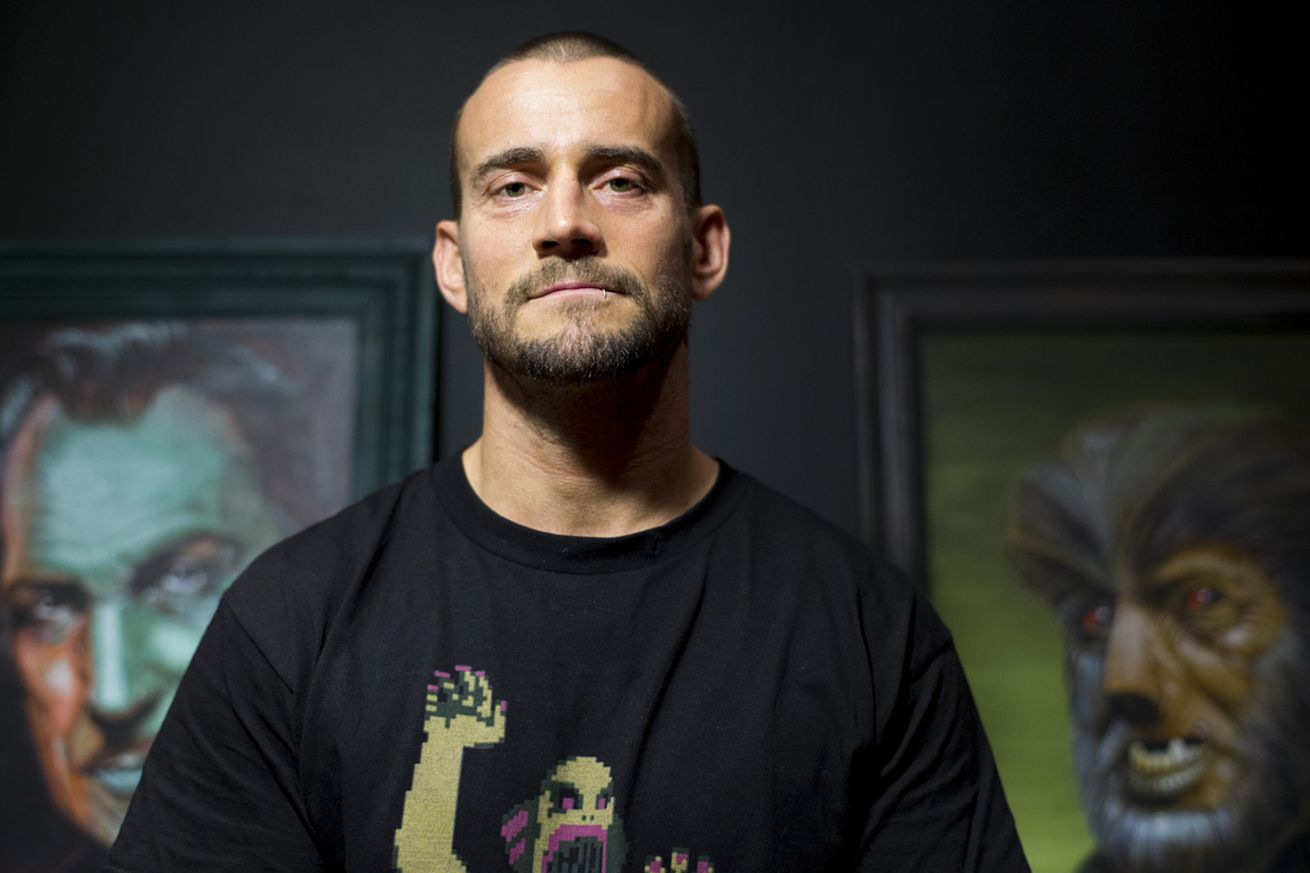 News here! CM Punk/AEW, Moxley vs Omega, WWE/FOX and More!


New Wrestling Promotion Launches
2019 has been a very busy year for wrestling, especially when it comes to new promotions launching. Former WWE stars Alberto Del Rio and Chavo Guerrero have partnered together to launch Nacion Lucha Libre. Some of the announced roster includes MVP, Carlito, Del Rio's former ring announcer Ricardo Rodriguez, LAX, and Pentagon. Del Rio has also hinted in signing currently contracted WWE stars when their contracts run up.
La invasión ha comenzado. No te pierdas La Batalla Inicial: Homenaje a las Leyendas. El próximo 11 de julio a las 8:00pm en Sala de Armas, CDMX. #JuntosSomosNación pic.twitter.com/a98eT8vz3A

— Nación Lucha Libre Oficial (@NacionLucha) June 11, 2019
Jason's Take
Obviously, this won't be direct competition with the WWE, however it can draw fans away from the Mexico fan base the company has attempted to build. I am wondering if even though fans are unhappy with WWE, if all these new promotions are leading to an over saturation of product.
Moxley vs Omega At All Out
You have to hand it to AEW, as they are creating some very interesting matchups. Today, the company announced that Jon Moxley will take on Kenny Omega at the August 1st All Out event.
#AEWAllOut
Saturday, August 31st, 2019 – @Sears_Centre@JonMoxley vs @KennyOmegamanX
Tickets on sale tomorrow Friday,June 14th!https://t.co/h4nYfXfHAT Noon Eastern / 11am Central / 9am Pacific pic.twitter.com/ZJr2Z2aAxs

— All Elite Wrestling (@AEWrestling) June 13, 2019
Jason's Take
This matchup is intriguing to say the least. Two completely different styles of wrestling, creating what I hope to be a great match. This one shouldn't dissapoint.
CM Punk All In On All Out?
One of the big names that has long been rumored to join AEW is CM Punk. Punk seems to be done with wrestling, but every time AEW has announced an event, fans start up the rumor mill. With the upcoming All Out show taking place in Punk's hometown of Chicago, many speculate Punk will make an appearance. Punk seems to have shot down that speculation in his latest Tweet.
— CM Puck🏒 (@CMPunk) June 13, 2019
Jason's Take
Wrestling has always been a business where a person never could say never. While it is unlikely that Punk signs with AEW, there will always be the speculation that he will. But what would Punk offer to the upstart company? Name recognition ? Could Punk still go in the ring ?
SmackDown On FOX Commercials Start To Air
We all know that SmackDown will be moving to FOX this October, and the network paid a lot of money for WWE programing. FOX looks like it has the wheels in motion for the promotional blitz informing network viewers that SmackDown is heading to the network. Below is a commercial that has been airing, and many are pointing out that the advertisement contains a redesigned logo for the show.
What are your thoughts on the new #WWE SmackDown logo? pic.twitter.com/VNvrPl2IUT

— WrestlingNews.co – WWE/AEW News (@WrestlingNewsCo) June 13, 2019
Jason's Take
FOX spent a lot of money to get WWE programming, so it's no surprise that they are airing commercials four months in advance. Or could it be that FOX is worried about the low ratings that WWE programming has been generating?