Greg DeMarco's Three Stars Of The Night: WWE Smackdown (5/14/19)
They had Kayla Braxton interview Lars Sullivan. Really.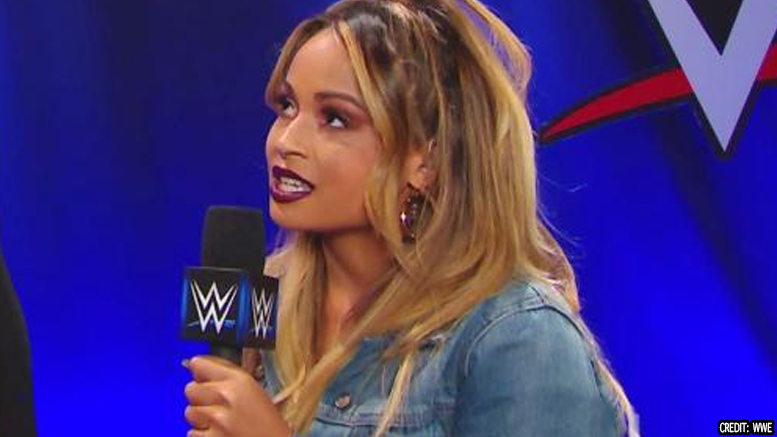 WWE Smackdown is in London this week, and it's the go home SD Live for Money In The Bank. Who stood out?
WWE Money In The Bank is on the horizon, and the WWE Smackdown side takes it home in dramatic fashion. Who delivered big performances this week?
The Third Star for WWE Raw: Andrade
Andrade is the man. Seriously, he's taken tranquilo to the main shows in WWE, and it shows in such a good way. I still wish he was on Raw where he'd be given more opportunity, but he still makes the most out of each moment. Despite the "tranquilo" attitude I referred to, every thing he does actually has far more intensity than almost anyone else not named Brock Lesnar, Drew McIntyre, or Roman Reigns. Traditional thinking means a win here won't lead to a Money In The Bank briefcase retrieval, but if I was booking the show he'd leave Money In The Bank with the WWE Championship.
---
Elisa looks great in her Chairshot gear.
You can, too!
Be like Elisa and get yours at:
https://www.prowrestlingtees.com/related/thechairshot.html
---
The Second Star: Kayla Braxton
These assholes had Kayla Braxton, a mixed-race female, interview Lars Sullivan? LARS SULLIVAN? I don't know what idiot made that decision, but they need some special training of their own. Kayla, of course, handled it like the true professional she is. But I'm biased, because I love Kayla Braxton.
---
Must Listen:
Greg DeMarco Show: Who Should Win and Who Will Win at Money In The Bank

---
The First Star for WWE Smackdown: Kevin Owens
I am so glad Kevin Owens didn't stay babyface for long. He's more than a natural heel–he's a spectacular heel. He told the truth to Kofi ("reality begins…reality ends this Sunday") and it worked. He answered Kofi's babyface challenge, but walked away multiple times, which was long enough to make Sami Zayn's attack unpredictable. He's fat, looks dirty, and wrestles in a t-shirt. But he's so good while doing it. Kevin Owens is the heel we all need, in an era where it's hard to be a true heel.
---
Who are your Three Stars of WWE Raw?
Comment on social media @ChairshotGreg, @theCHAIRSHOTcom,
and use the hashtag #UseYourHead!
---
In hockey, a game's "Three Stars Of The Night" represent the top three performers of the night. For more clarification, I defer to this Pittsburgh Gazette explanation:
"The tradition dates to the 1936-37 season, when Imperial Oil became the principal sponsor of Hockey Night in Canada radio broadcasts and was seeking a way to promote one of its products, Three Star gasoline. The idea of doing so by selecting the top three performers in a particular game purportedly came from a Canadian advertising agency.
Many clubs do recognize the player with the most three-star selections with an award or trophy, usually in conjunction with a corporate sponsorship, at the end of the season (or sometimes, each month). All six Canadian franchises, for example, have an affiliation with a well-known brewery.
The NHL keeps track of its own Three Stars Of The Night selections, but that is done on a league-wide basis. The league employs a system that awards 30 points to a first star, 20 to a second star and 10 to a third – a running total can be found on the league's website – but it does not present an award based on them."
In hockey tradition, the first star represents the best of the three, but all three are considered to be receiving a high honor.
DeMarco's WWE Raw YouTube Performance Report (5/13/19)
An interesting split in the Raw YouTube numbers this week. Quite top heavy…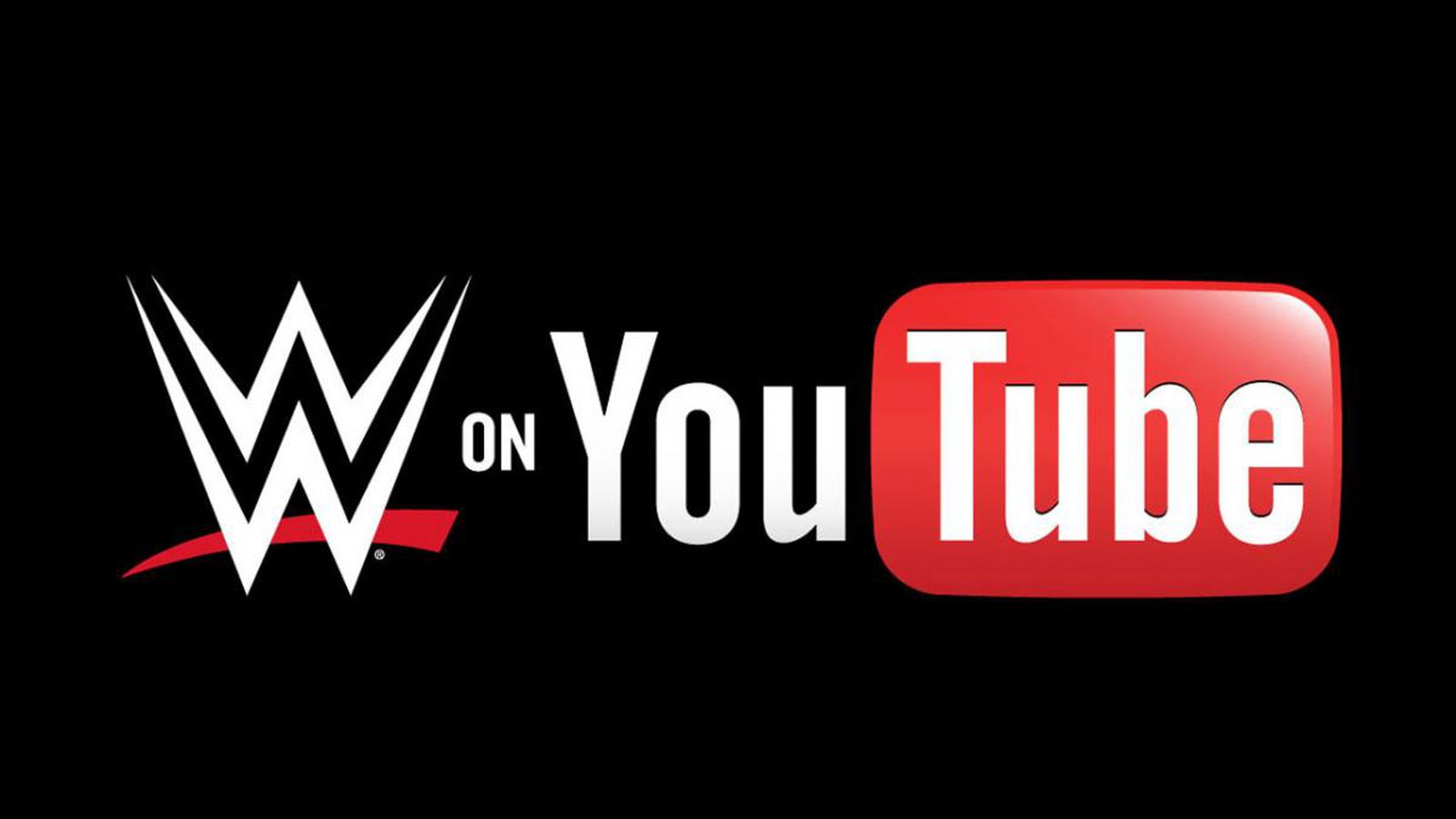 Greg DeMarco's look at the WWE Raw YouTube performance for the May 13th broadcast!
As we all know, social media and other outlets have become a huge means of drawing in interaction and viewers for WWE. Most people will point to television ratings like they did during the Monday Night Wars in the late 1990's, however that can be skewed with so many various means of watching today that do not include cable television. As such, YouTube has joined social media as a metric as important to WWE as television ratings (if not more). The weekly WWE Raw YouTube Performance Report is a look into that success metric.
As you've become accustomed to, here is this week's WWE RAW YouTube Performance Report, compiled mid-day Wednesday (approximately 36 hours after Raw went off the air), for the 5/13/19 edition of WWE Raw:
Bray Wyatt's 'Dark Secret' Revelation – 2.039 million views
Roman Reigns & The Miz vs. Bobby Lashley & Elias – 1.541 million views
Becky Lynch, Charlotte Flair & Lacey Evans Double Contract Signing – 1.002 million views
Rey Mysterio vs. Cesaro – 851k views
Braun Strowman vs. Sami Zayn – 764k views views
Roman Reigns on MizTV – 531k views
Nikki Cross Backstage Promo With Alexa Bliss – 327k views
Natalya vs. Dana Brooke vs. Nikki Cross vs. Natalya – 273k views
Video Package for Seth Rollins vs. AJ Styles – 254k views
Ricochet vs. Baron Corbin – 194k views
Apollo Crews vs. Mojo Rawley – 170k views
Seth Rollins Backstage 'Backbone' Promo – 164k views
Cesaro Questions Rey Mysterio About Dominick – 158k views
Braun Strowman vs. Sami Zayn Falls Count Anywhere announcement – 132k views
Samoa Joe Promo On Dominick – 94k views
AJ Styles Backstage 'Bold Statement' Promo – 79k views
The Revival Promo on The Usos – 75k views
Ratings analysis appears after the ad – buy a shirt!
---
Elisa looks great in her Chairshot gear.
You can, too!
Be like Elisa and get yours at:
https://www.prowrestlingtees.com/related/thechairshot.html
---
Greg DeMarco's WWE Raw YouTube Ratings Analysis
Let's take a look at the numerical analysis!
5/13 edition of Raw: 8.648 million total views across 16 videos
5/6 edition of Raw: 10.024 million total views across 17 videos

14% decrease for this week over last week

5/13 Top 5: 6.197 million views
5/6 Top 5: 5.633 million views

10% increase over last week

5/13 average: 508k views
5/6 average: 589k views

14% decrease over last week
Interesting results this week for Raw. Let's start at the top: three videos above a million views, including Bray Wyatt passing 2 million views The Top 5 videos for Raw topped 6 million views total, a 10% increase over last week. Some of the usual suspects like Roman Reigns, Bray Wyatt, and Becky Lynch. We also see Cesaro coming in at #4, and other stars being elevated by the "backbone" stars like Lacey Evans, the aforementioned Cesaro (thanks to Rey Mysterio), Sami Zayn, and The Miz.
So the Raw Top 5 did so well, but we saw overall decreases in the YouTube views. Why? Because the bottom videos did not perform well compared to recent weeks. The #5 video this week was over 100k views lower than last week, and that trend continued. Just to take a few random snapshots: this week's #7 pulled in half of the eyeballs as last week's; #10 was less than half of last week's, etc.
But that above paragraph makes sense. Raw's TV rating was impacted by NBA basketball last week. Thanks to that, the YouTube views went up, so the "lower level" videos were more important as fans got caught up. With no NBA competition, Raw's occupied the Top 3 spots for Monday on cable, so this week as many people didn't need YouTube to find out what happened.
Two big shockers to me:
Cesaro in the Top 5. Even if it's due to Rey Mysterio, that's why it's called "getting the rub."
Such low views for the promos/videos for Seth Rollins vs. AJ Styles
My favorite video…Dana Brooke reaching for that brass ring!
What did the YouTube results for this week tell you?
AEW & The New TV Deal: Greg DeMarco's Perspective
We can argue later, right now let's be excited–this is an amazing time to be a fan.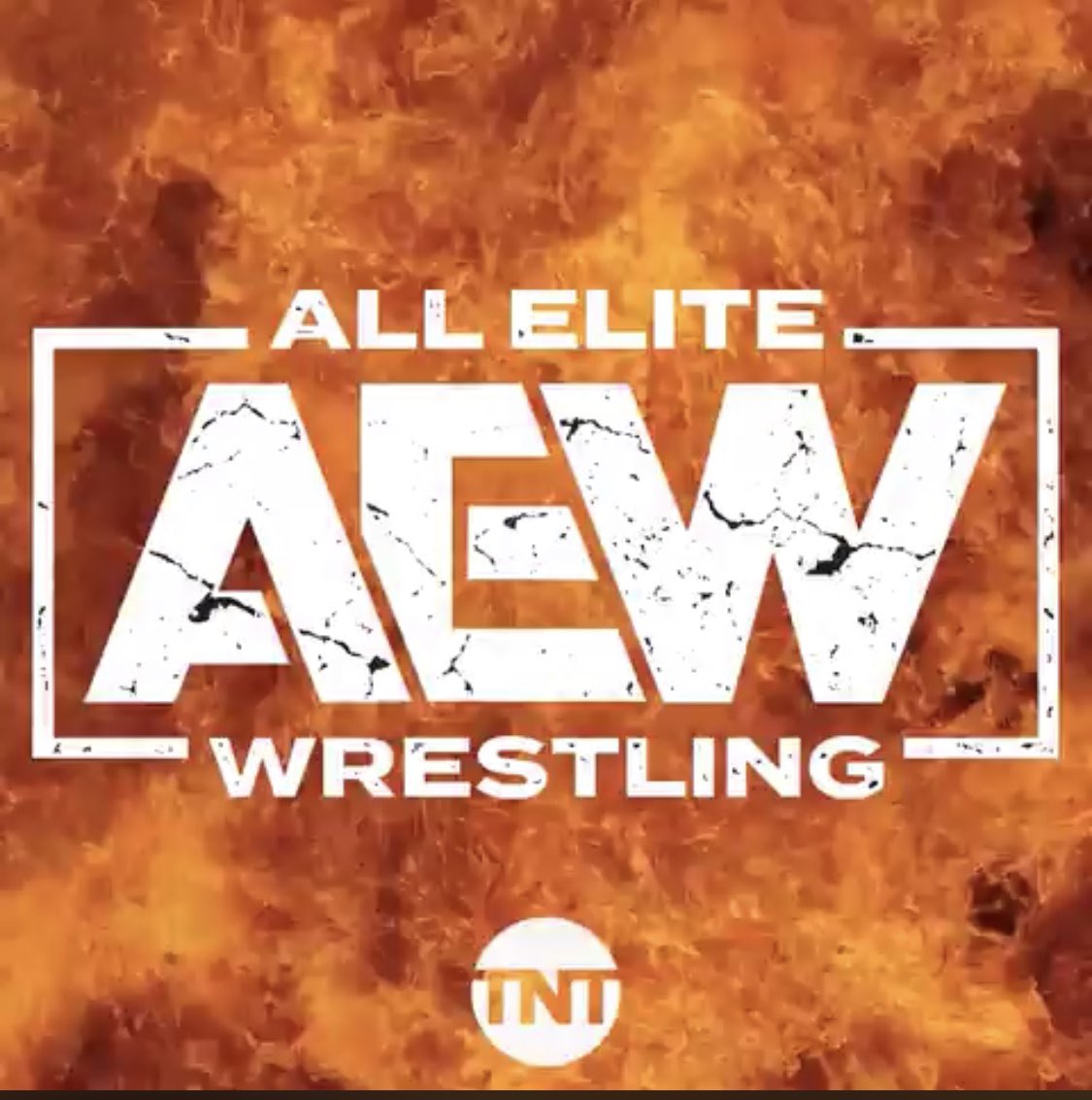 Greg DeMarco reacts to the AEW TV deal that brings All Elite Wrestling to TNT and big events to stream on B/R Live.
I know there are criticisms. I know there are questions. I am chief among those who are presenting these to the world. But there's a time and a place for that. Right now is the time and place to be excited to AEW and the deal that brings their TV show to TNT and has their big events streaming on B/R Live. This is a huge partnership, unprecedented for a group that has yet to run a show. Money talks, and connections walk–the Khan family came through big time here and it means one thing:
What a time to be a fan!
I'm not an AEW mark, and I'm not a WWE mark. I'm a fan of the wrestling business, especially the business part. I want the business to flourish, and now is the time for that to happen. Will it create competition? I don't know. I hope it does. Competition is better for the talent, it's better for the fans, and it's better for the promotions. It's a win-win-win all around. Are they making money for this TV deal? I wouldn't assume they are. The exposure is worth it. I've said it before: it's their second TV deal that matters. That defines if they were successful enough during the first.
Breaking News – @AEWrestling to air on @TNTDrama #AEW pic.twitter.com/movdS7UKgk

— All Elite Wrestling (@AEWrestling) May 15, 2019
Many will complain about AEW claiming they are going to present a sports oriented sports entertainment product, where wins & losses matter. Many fans that I respect above the majority of "Wrestling Twitter" are immediately calling this into question, because we all know how storylines work. Wins and losses largely don't matter, right? Well what has Big Daddy DeMarco been telling you for years now? "Wins and losses don't matter…until they matter." It's just like the babyface/heel dynamic. It only matters when the story dictates it matters. Even with wins and losses, this can be about storytelling.
I'm not asking you to love it, I'm just asking you to see it through.
What does this mean for me? Double Or Nothing will be streaming on B/R Live, and I will be a new customer of the service (if a fee is involved). If you asked me for advice, I'd recommend it. Be a part of this, it's truly exciting. For those of us that were "in it" during the Monday Night Wars, this could lead to a twice-in-a-lifetime era. I can't promise that this will lead to competition, but I also can't say that it won't. In fact…
AEW is the closest thing to competition since WCW, without even running a show.
Make no mistake about it, AEW has positioned themselves as the legit #2 in America, and they haven't run a show. That is no predictor of success, but they are setting themselves up in such a way that, if they properly execute their plan, they can become competition. It will take a near flawless execution, because the casual wrestling fan will be as quick to abort as the hardcore fan will be quick to forgive. But we owe it to them–scratch that, we owe it to ourselves to support the wrestling product and see how it turns out.
We're back in the wrestling business! #AEW @AEWrestling pic.twitter.com/1DVRLRdQgd

— TNT Drama (@tntdrama) May 15, 2019
But Greg, this is WCW all over again–they even have FIRE in the graphic!
Stop. Just stop. Seriously, stop it. This isn't WCW all over again. TNT using the fire to link this to WCW Monday Nitro is–GASP!–smart. Really smart! Ask Andrew Balaz why he was a WCW fan and he'll tell you–it's the realism. Many fans who yearn for the Monday Night Wars will make that connection with the fire. It's okay if it feels a little WCW…WCW had some really high points in history. AEW can use fire in the background of their TNT drop and still start with a clean slate.
"Globally redefine wrestling as we know it today."
That is a quote from the press release embedded above, courtesy of Tony Khan. I've already seen people say it's stupid. It isn't. What should he say? "We're going to follow the same model"??? Might as well say "don't bother." They need to dare to be different. We do that here at The Chairshot. It's harder, but it's worth it. It's an uphill battle. Need proof? I searched for an article to link above regarding the TV deal, and Google literally asked if I meant to search for WWE. They're Coca Cola, Kleenex, and Band Aid. When the general populous thinks "wrestling," they think "WWE." That's a mountain for AEW to climb.
Can they climb it? Let's find out together!
---
Elisa looks great in her Chairshot gear.
You can, too!
Be like Elisa and get yours at:
https://www.prowrestlingtees.com/related/thechairshot.html