Greg DeMarco's Three Stars Of The Night: AEW Double Or Nothing (5/25/19)
"Cody Rhodes can now take his place among the greatest in-ring storytellers of all time, a seat right next to Triple H himself."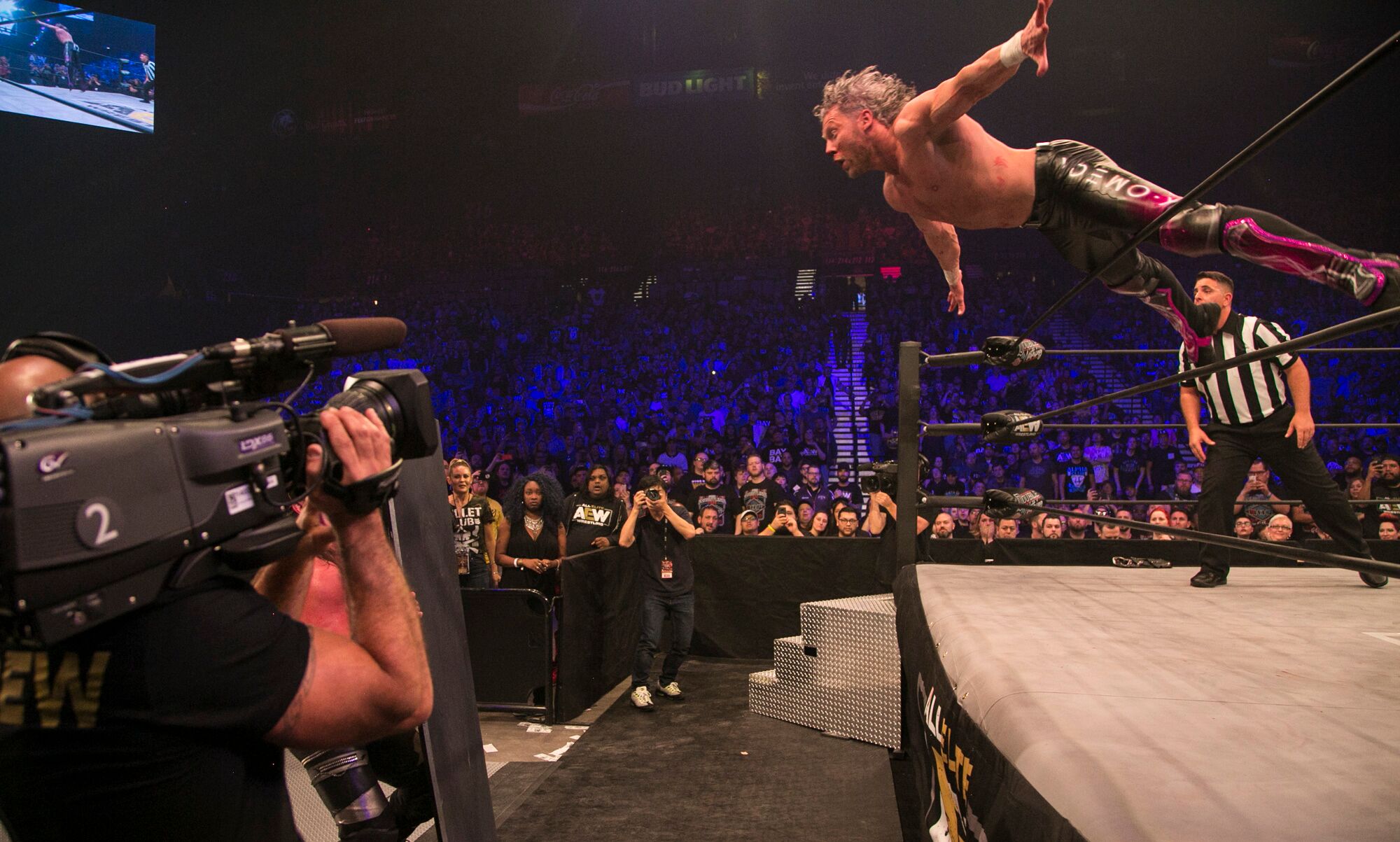 ALL Elite Wrestling made its debut with AEW Double Or Nothing. Who stood out from the talented crowd?
AEW Double Or Nothing is history, and it was quite the history making event. From the stellar matches, to the surprise debut of Jon Moxley (the former Dean Ambrose), the show delivered in a million different ways. It's nearly impossible to pick three standout performances from a night like this, but I am the man for the task!
Featured image credit James Musselwhite, courtesy of All Elite Wrestling.
The Third Star for AEW Double Or Nothing: SCU
There will only ever be one first PPV match for All Elite Wrestling, and it will always belong to SCU. Yes, Strong Hearts were also involved, and yes, Al Linda Man is an unsung hero of this match, but Christopher Daniels (one of the true greatest of all time), Frankie Kazarian (one of the greatest in-ring workhorses of all time), and Scorpio Sky (one of the most underrated wrestlers in the entire world, of all time), delivered a performance that is worth remembering as the first PPV match ever for AEW. This match in general hit on all cylinders, and the talent deserves a nod for their performance.
---
Elisa looks great in her Chairshot gear.
You can, too!
Be like Elisa and get yours at:
https://www.prowrestlingtees.com/related/thechairshot.html
---
The Second Star: Kenny Omega
Kenny Omega wanted to give the fans a main event they deserved, and he did just that with Chris Jericho. It wasn't as spot-tastic as the tag team match that preceded it (and that's a good thing), but the story involved and Jericho working a new style that suits his age (and conditioning) meant that Omega needed to nearly kill himself to deliver the match he wanted everyone to see. In the end he put Jericho over, but is obviously on a collision course with Jon Moxley–potentially at ALL OUT. But on this night, Kenny Omega put the AEW brand on his shoulders and carried it into the stratosphere.
Honorable Mention: Jon Moxley
He needed to give everyone a memorable moment to end the show, and he did just that.
---
Must Listen:
The Doc Says… AEW Double Or Nothing Reaction

---
The First Star for AEW Double Or Nothing: Cody Rhodes and Dustin Rhodes
This match is what pro wrestling is all about. The amazing story told in the ring was sold by two true brothers, and in the end it was Cody who stood tall. That's not enough to give one man the nod over the other, as this was obviously a team–no–a family effort. Dustin took the lead for most of the match, and you can tell both wanted to put on a performance that would make Dusty Rhodes proud. There was an old school moment when DDP carried Brandi Rhodes backstage kicking and screaming, but that doesn't take away from what this was. It wasn't old school, it was pro wrestling. Cody Rhodes can now take his place among the greatest in-ring storytellers of all time, a seat right next to Triple H himself.
---
Who are your Three Stars of WWE Raw?
Comment on social media @ChairshotGreg, @theCHAIRSHOTcom,
and use the hashtag #UseYourHead!
---
In hockey, a game's "Three Stars Of The Night" represent the top three performers of the night. For more clarification, I defer to this Pittsburgh Gazette explanation:
"The tradition dates to the 1936-37 season, when Imperial Oil became the principal sponsor of Hockey Night in Canada radio broadcasts and was seeking a way to promote one of its products, Three Star gasoline. The idea of doing so by selecting the top three performers in a particular game purportedly came from a Canadian advertising agency.
Many clubs do recognize the player with the most three-star selections with an award or trophy, usually in conjunction with a corporate sponsorship, at the end of the season (or sometimes, each month). All six Canadian franchises, for example, have an affiliation with a well-known brewery.
The NHL keeps track of its own Three Stars Of The Night selections, but that is done on a league-wide basis. The league employs a system that awards 30 points to a first star, 20 to a second star and 10 to a third – a running total can be found on the league's website – but it does not present an award based on them."
In hockey tradition, the first star represents the best of the three, but all three are considered to be receiving a high honor.