Greg DeMarco's Three Stars Of The Night: WWE Raw (5/13/19)
Who stood out on Raw?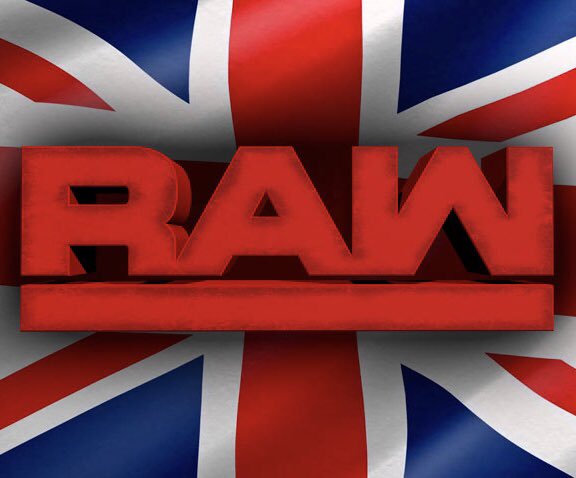 WWE Raw is in London this week, and it's the go home Raw for Money In The Bank. Who stood out?
WWE Money In The Bank is on the horizon, and the WWE Raw side takes it home in dramatic fashion. Who delivered big performances this week?
The Third Star for WWE Raw: Roman Reigns
Based on this week's Raw, it seems like the Wild Card Rule is more about Roman Reigns than anything. We'll see what happens when the company returns to the States. However, Reigns seems hell bent on hoisting the company onto his shoulders and carrying the load. His motivation is quite apparent, and he's proving to be THE GUY in this era. Monday was no different, as Roman at times appears to be on another level. He's doing top guy things.
---
Elisa looks great in her Chairshot gear.
You can, too!
Be like Elisa and get yours at:
https://www.prowrestlingtees.com/related/thechairshot.html
---
The Second Star: Dana Brooke
I am not a Dana Brooke fan, at least I wasn't a Dana Brooke fan. But (unpopular opinion time!) she could be the 2019 equivalent of 2017 Jinder Mahal. she's grabbing the proverbial brass ring and making her own opportunities. Is she there because Sasha Banks isn't? Maybe. Does that matter? Not to me! The wrestling business is all about opportunity, and Dana Brooke is taking advantage of hers. Not gonna lie…I kinda hope she wins on Sunday.
Honorable Mention: The Miz
The Miz is relishing his role as a top babyface. I think he' a better heel, but he can still work as a face. Pairing him with Roman Reigns is a pairing I don't think I'd ever seen, but it's working (for now).
---
Must Listen:
Driving With DeMarco: Could Dana Brooke Be 2019's Jinder Mahal?

---
The First Star for WWE Raw: Becky Lynch, Charlotte Flair, and Lacey Evans
Contract signings are hard to execute. They're overdone, but this was a DOUBLE contract signing. That's of course thanks to Becky 2 Belts, who is a hero in the UK. But this segment really highlighted all three, and showed what each does well. Becky Lynch cut the best babyface promo I've seen, where she points out that her opponents are strong before saying she'll win (Google "Chris Jericho Davey Boy Smith Promo" to see what I mean). I am more excited for both matches after this, and it's going to be interesting to see where each story goes.
---
Who are your Three Stars of WWE Raw?
Comment on social media @ChairshotGreg, @theCHAIRSHOTcom,
and use the hashtag #UseYourHead!
---
In hockey, a game's "Three Stars Of The Night" represent the top three performers of the night. For more clarification, I defer to this Pittsburgh Gazette explanation:
"The tradition dates to the 1936-37 season, when Imperial Oil became the principal sponsor of Hockey Night in Canada radio broadcasts and was seeking a way to promote one of its products, Three Star gasoline. The idea of doing so by selecting the top three performers in a particular game purportedly came from a Canadian advertising agency.
Many clubs do recognize the player with the most three-star selections with an award or trophy, usually in conjunction with a corporate sponsorship, at the end of the season (or sometimes, each month). All six Canadian franchises, for example, have an affiliation with a well-known brewery.
The NHL keeps track of its own Three Stars Of The Night selections, but that is done on a league-wide basis. The league employs a system that awards 30 points to a first star, 20 to a second star and 10 to a third – a running total can be found on the league's website – but it does not present an award based on them."
In hockey tradition, the first star represents the best of the three, but all three are considered to be receiving a high honor.