Heather's Review of St. Louis Anarchy: Hog Wild (5/24/19)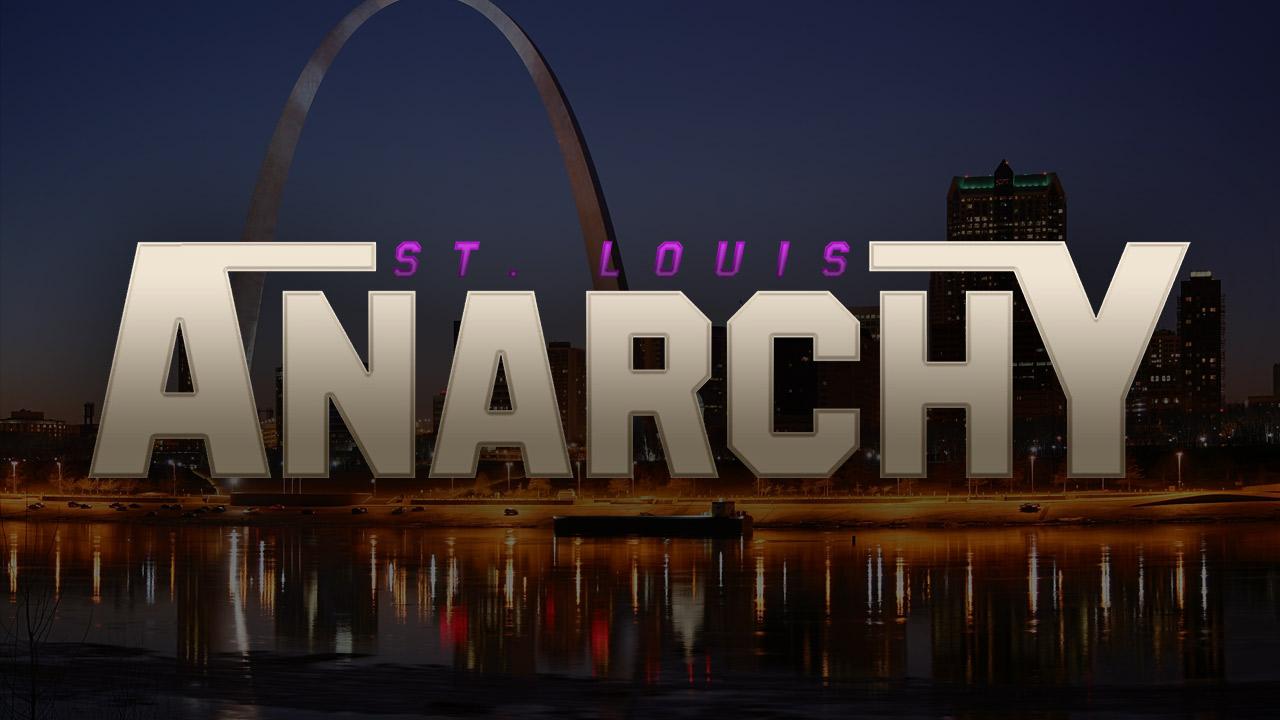 Heather Jeannine details her trip to St. Louis Anarchy's Hog Wild from Memorial Day Weekend!
I should probably quickly explain how I review shows? I don't do star ratings nor do I walk you through matches mainly because I find that dull and I'd rather highlight what I find interesting about a match than tell you what you should like. St. Louis Anarchy is wild live. Anyone who has the opportunity to make it Spaulding Hall for a show should. This show was no exception and was probably my favorite in three years I've been watching/attending their shows. This was the final show before Circus Maximus in July. To jump right into it:
Hog Wild took place on Friday, May 24, 2019 in Alton, IL.
Larry D defeated Jake Dirden
This match was announced ahead of time and was one I was looking forward to. If you're unfamiliar with either of these guys, its time to get acquainted. Larry D is a long-time veteran of the scene and is having a resurgence. While Jake Dirden has quietly been making a name for himself since 2012 and had a pretty cool run within NWL. This match was meant to be an all-out fight and that's what it was. Dirden hit Larry with everything he had and it just wasn't enough to put away Larry who has his eye on the Gateway Heritage Title which has alluded him for some time.
After the match, it was announced that Mikey wouldn't be competing due to injury and Jeremy Wyatt would instead being facing Larry D in the main event.
Anthony "Sharkbait" Gutierrez defeated Jake Omen
Sharkbait is easily one of the fastest progressing people in pro wrestling today. He has an MMA background which he still actively competes in and is getting better with every pro-wrestling match that he has. Meanwhile, Jake Omen is another longtime vet and was debuting at Anarchy with this match. He claims he's spent his time traveling to avoid "shit-holes like Saint Louis" (his words, not mines). This match was fun; it was easy and nothing seemed forced. Omen seemed a bit out of his element but it was still a good match with Sharkbait picking up the win.
Lil Hollywood Hills Everett Connors defeated Christian Rose
There's a couple of important notes to make here. First, Everett Connors rode a bear to the ring. These bears are his best friend Raoul (who had had a paternity test during the pre-party and found out he wasn't his child's father [Y'all definitely want to go to these pre-parties]), Pooh Bear, and Pam the Panda. As the match was starting Rose gave Pam a boot to the face. I liked how much Rose overpowered Hills in this match. It was different than the usual back and forth that Rose gets in matches and Hills had to pull some dodgy moves to try and get the win. The bears got involved in the match too with Pam coming out and surprising everyone as a ref and costing Rose the match. All in all, this was the fun you expect from Hills with the aggression you expect out of Rose.
Jake Parnell defeated Aaron Williams
This was my first-time watching Aaron Williams live and I've got to say, I really liked him. Parnell is a great competitor and has proven he can have a good match with anyone but this was different. There was an evenness here that you don't see too often in Parnell matches because he's that good. Williams ha a quiet confidence to him which I really appreciated. Parnell picked up the win in what was a really solid match and let Williams know he is welcomed back at Anarchy anytime.
Arik Cannon defeated Darin Corbin
This match was a huge throwback to the early days of Anarchy. Neither of these guys has been at Anarchy since December of 2014. Cannon is the PBR sponsored wrestler while Corbin is the Savior, we all need. This was fun and lite. Both guys pulled out their best moves and seemed to have a blast. Cannon picked up the win and hopefully both will be back at Anarchy sooner rather than later.
So, intermission took place after this. Intermission is broken up by none other than Matt Kenway. Kenway is a frustrated kid who seems to get eclipsed at every show by the mainstays of Anarchy or the special attractions that are there. He calls out, well whoever, because he is the best and he wants to prove it. Out comes Buddy Shepherd, well actually, out comes Evan Gelistico dressed as Buddy and he attacks Kenway. Their feud has been running since Anarchy came back and Kenway attempted to send Buddy back to NWL. This sets up a July 19th Circus Maximus match where Matt Kenway will take on Evan Gelistico in a dog collar match.
Craig Mitchell defeated Big Beef
Unless you've been living under a rock, you know who Craig Mitchell is. This match was an all-out brawl. It was messy. It was chaotic. It was fun. It's one those that to understand you really need to watch it. Big Beef is really coming along and has improved leaps and bounds since last year while Mitchell has quietly been making himself an undeniable talent. Mitchell picked up the win here in another fun match.
The Riegel Twins (Logan Riegel & Sterling Riegel) defeated Kicks N Shit (Chip Day & Logan James)
The Riegel Twins are another great acquisition from the NWL days. Kicks N Shit are fun tag team that were put together after feuding a bit; they're coming together quite nicely for a team that isn't together too often. This match was basically Day trying to kick people's heads off and the Riegel's outsmarting Kicks N Shit. It was fun and the Riegel's picked up their second victory in Anarchy.
Gary Jay defeated Thomas Shire
I have a lot to say about this one. In fact, this review is delayed because I had to watch this back twice before I could decide what I wanted to say. It's absolutely no secret that Gary Jay is one of the main men of Anarchy. Gary Jay is one of the main men of the Midwest if we're being honest. Gary Jay goes to war in every single match he has. Don't believe me? Watch him versus Nick Gage, Craig Mitchell, or even the ray of sunshine that is Kylie Rae. Thomas Shire is not a man that is loved in Anarchy. Spaulding Hall boos him before he ever even makes it out of the curtain. Thomas Shire is a star in the making.  I was hyped about this match going in. I've liked Shire since I saw him last July and ever since then, I've been impressed with each and every match he's had. This was war. That isn't meant to make you roll your eyes either. Within minutes of the match, a headbutt led to a crimson mask over Shire's, well his body basically. To the point that Gary Jay was covered too. Leading into this match, Shire was confident that he was going to put out Gary. That Gary was a marked man and that all he had to do was pick the scraps. Unfortunately for Shire, Gary isn't human and he was about to show any weakness. Everyone should be watching this match. Watch for the story. Watch for the gore. Watch for people beating the heck out of each other. Just watch it. The VOD doesn't do the bloody mess any justice, it doesn't do the atmosphere any justice, it doesn't even do Shire nor Jay any justice but it shows you one hell of a match that I will never forget.
St. Louis Anarchy Gateway Heritage Championship-Jeremy Wyatt defeated Larry D
If you've never seen Jeremy Wyatt, you're doing yourself a disservice. The man is hatred in living form. Larry D was pulling double duty here and gunning for that belt again. This belt is contested under 'Pure wrestling rules' and while I don't understand those rules, Wyatt sure does as he continues to use them to his advantage. Larry used every trick he could muster but Wyatt is just smarter and trickier and continued his reign which he is trying to make last to 2000 days.
Top to bottom, this was a fun show and I recommend it to anyone who wants to see good wrestling. It's already up on IW.TV and you can use the code STLANARCHY for 20 days free. Check it out, check out their prior shows, and prepare for July 19th!